These s'mores muddy buddies are such a great snack because they combine the great flavors of muddy buddies and s'mores. They're the perfect snack for afterschool, watching a movie, or whenever.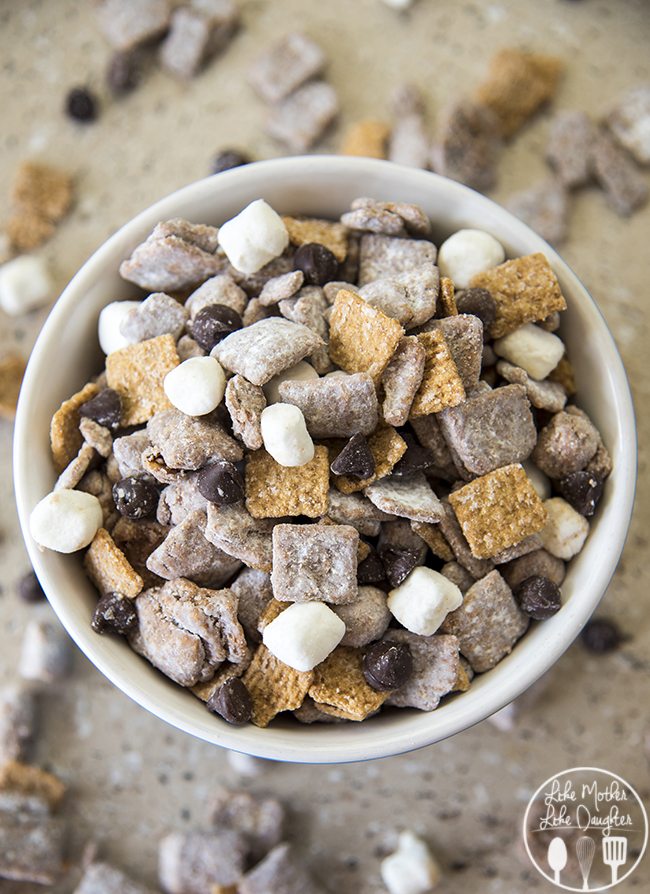 I love traditional muddy buddies, there isn't much better than chocolate and peanut butter covered cereal coated in powdered sugar is there 😉 Add in some golden graham cereal and marshmallows to make the treat even more delectable for the best peanut butter chocolatey s'mores treat ever!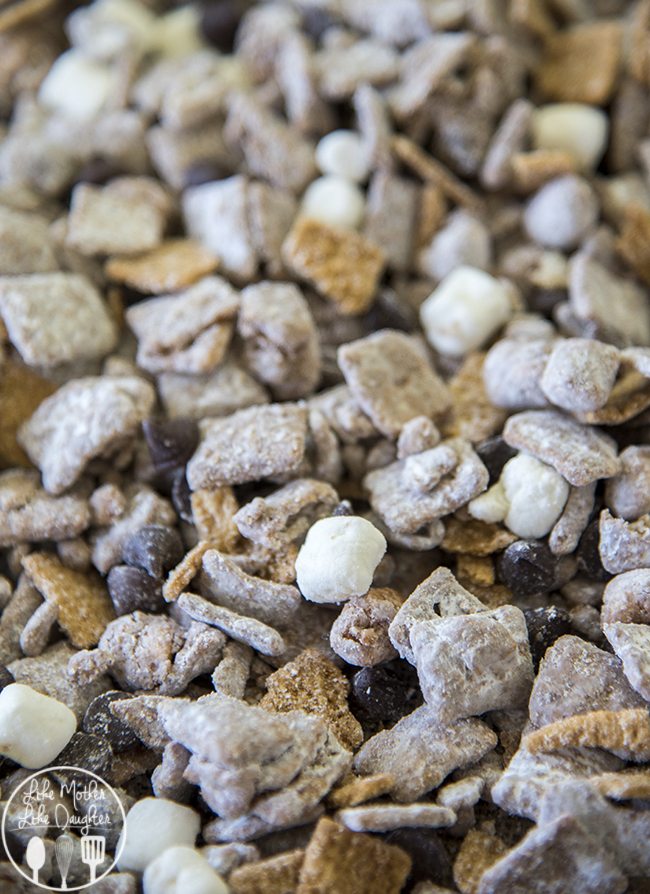 To make you're own s'mores muddy buddies at home you need golden graham cereal, chex cereal, chocolate chips, mini marshmallows, peanut butter and powdered sugar. Only 6 ingredients to make this amazing treat at home.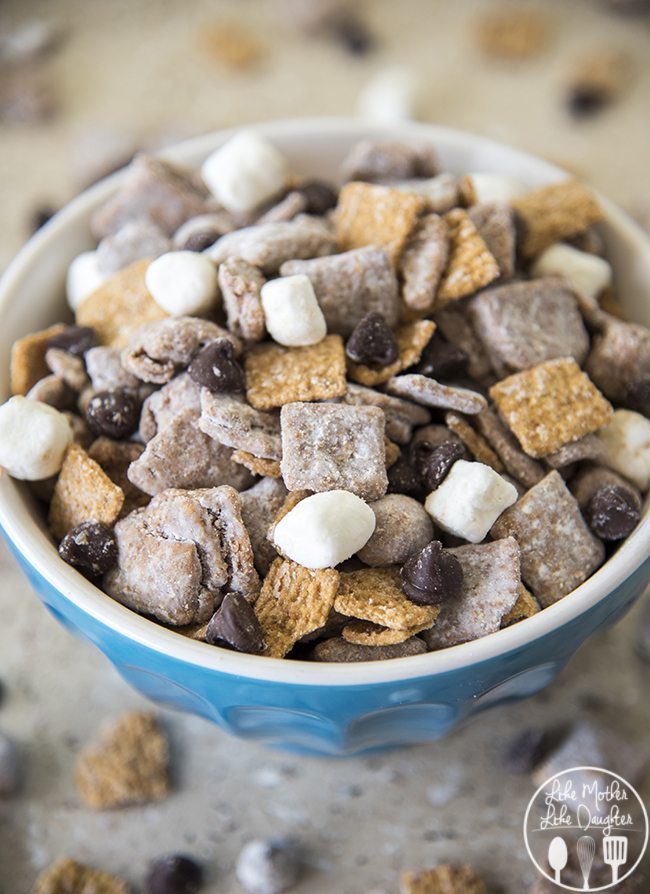 Oh my goodness, I'm just drooling wishing I had more of these s'mores muddy buddies right now. I'm heading to the store now to get the ingredients. Who's with me?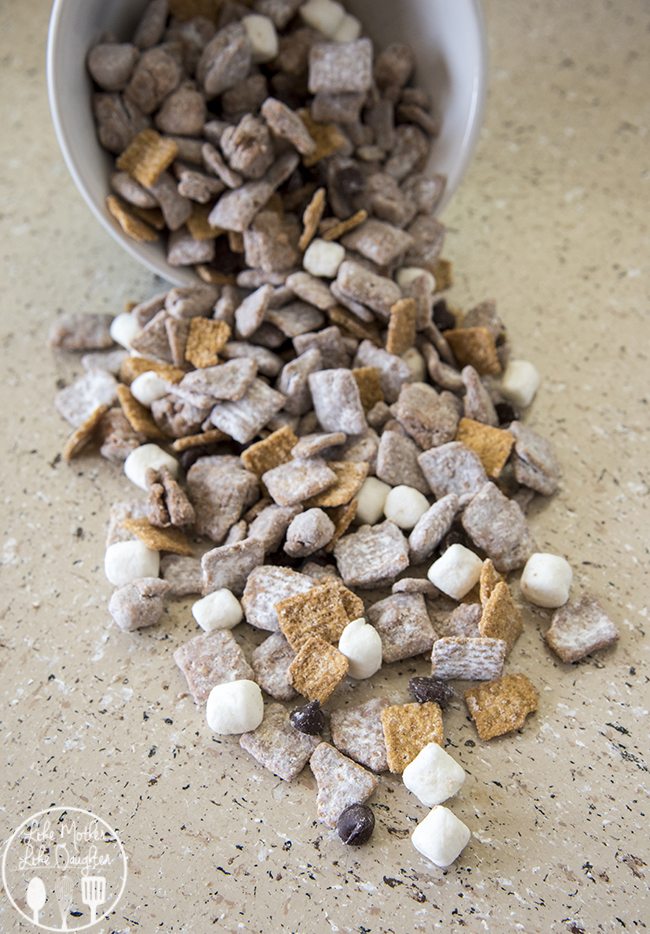 Are you read to see how you can make these treats at home too?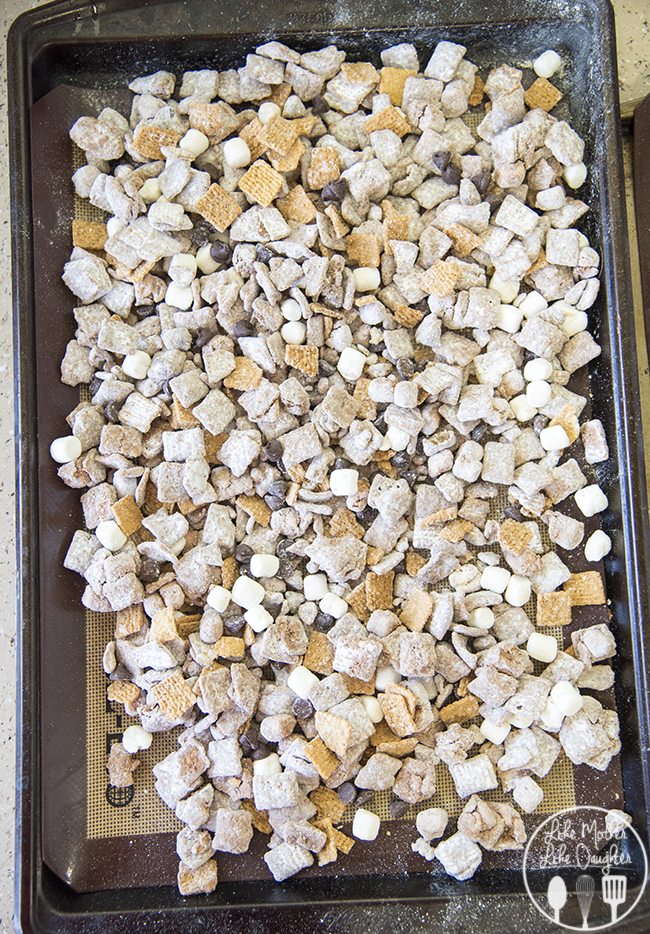 This post contains affiliate links.

S'mores Muddy Buddies
Ingredients
5 cups golden graham cereal, divided
3 cups chex cereal
1 cup powdered sugar
½ cup peanut butter
1½ cup chocolate chips, divided
1¾ cup mini marshmallows, divided
Instructions
Combine 4 cups golden graham cereal and 3 cups chex cereal in a large bowl, and set aside.
Put 1 cup powdered sugar in a large gallon ziplock bag and set aside.
Combine your peanut butter and 1 cup of your chocolate chips in a large microwave safe bowl. Microwave for 30 seconds, then stir, then another 30 seconds, then stir, until creamy. Microwave another 30 seconds if needed.
Add 1 cup mini marshmallows to your chocolate peanut butter and stir together so the marshmallows melt a little.
Pour your chocolate peanut butter mixture over the cereal and stir together till cereal is completely coated.
Carefully scoop chocolate coated cereal into ziplock with powdered sugar.
Shake the bag until the cereal is completely coated with powdered sugar.
Pour cereal into another large bowl and mix in remaining ½ cup chocolate chips, ¾ cup mini marshmallows, and 1 cup golden graham cereal and serve.
Things you might need for this recipe:
And now, to celebrate National S'mores Day, here are 22 more s'mores recipes that I just think you'll love too: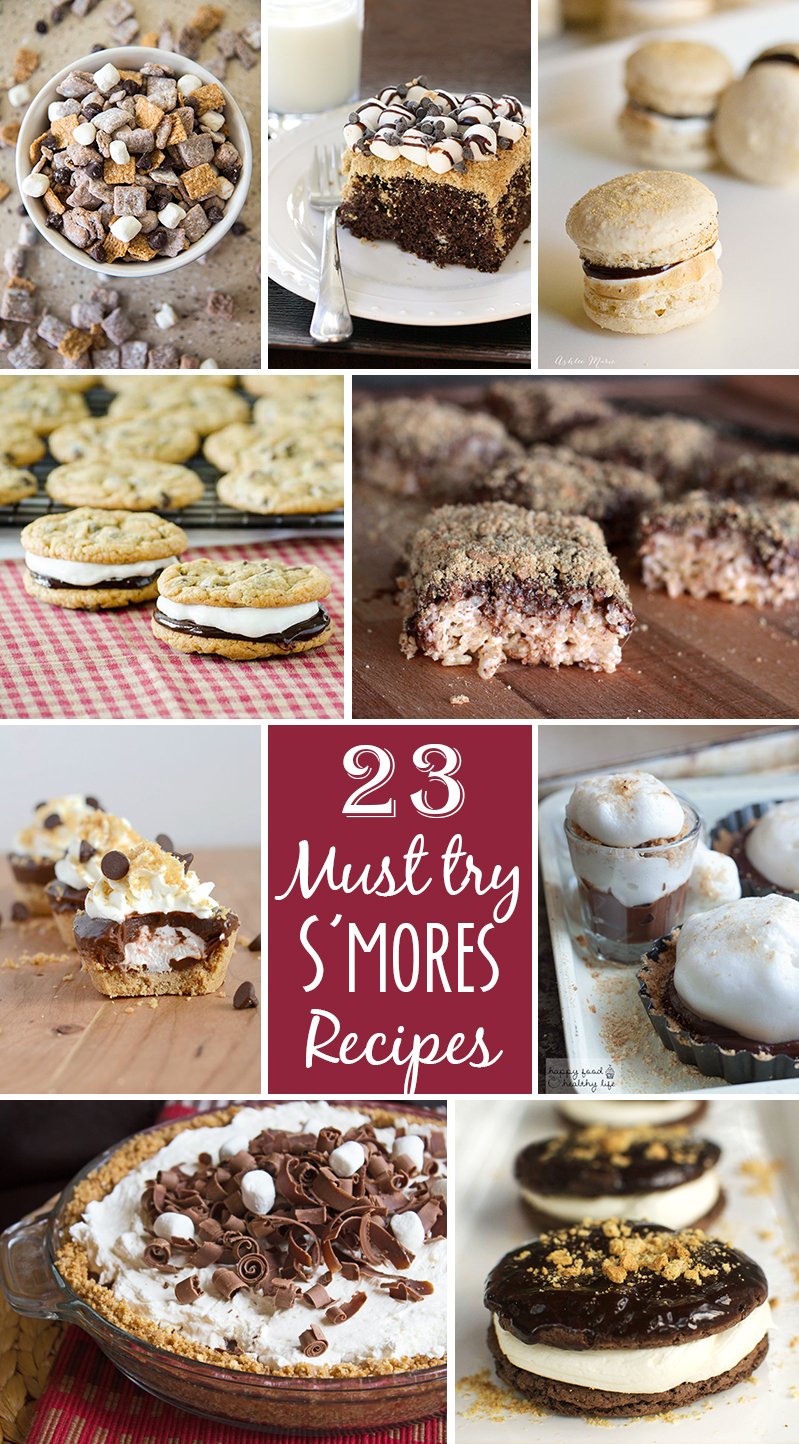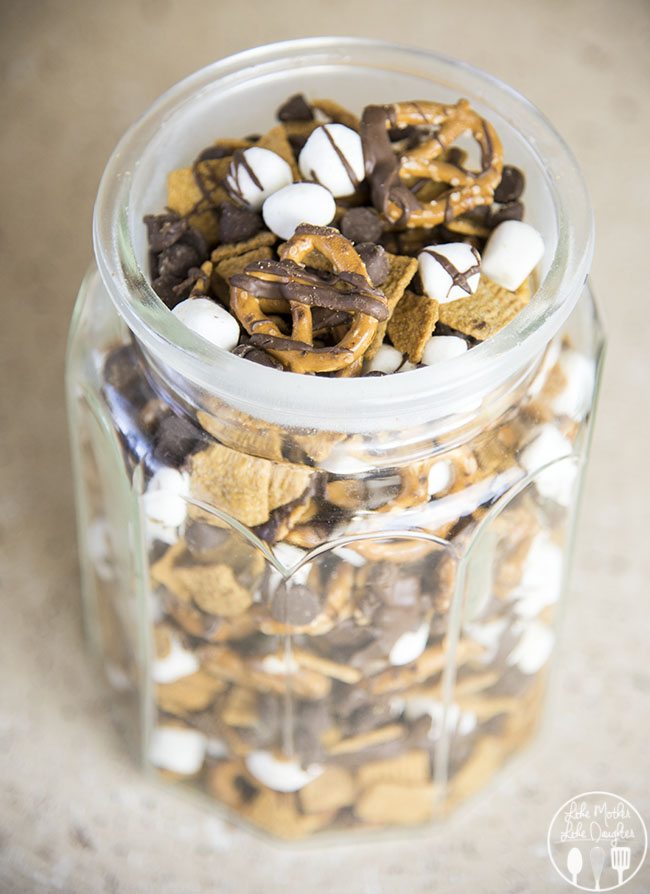 S'mores Peanut Butter Cookie Bars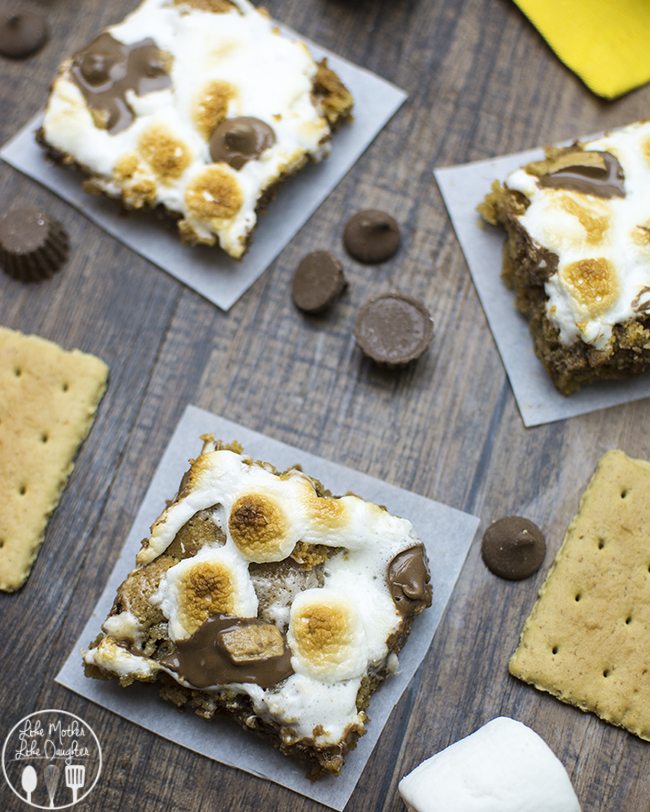 S'mores Macaroons on Ashlee Marie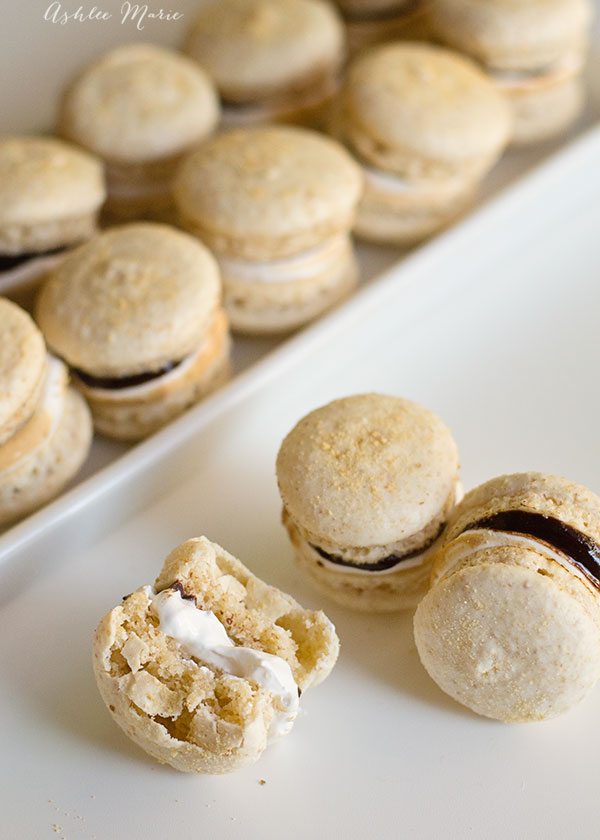 S'mores Poke Cake on Butter with a Side of Bread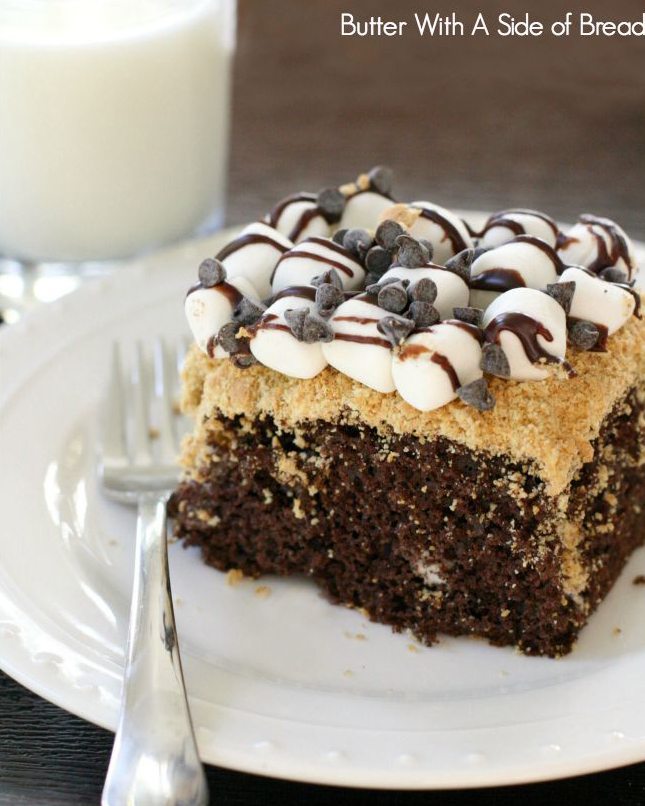 Chocolate Chip Cookie S'mores on Real Mom Kitchen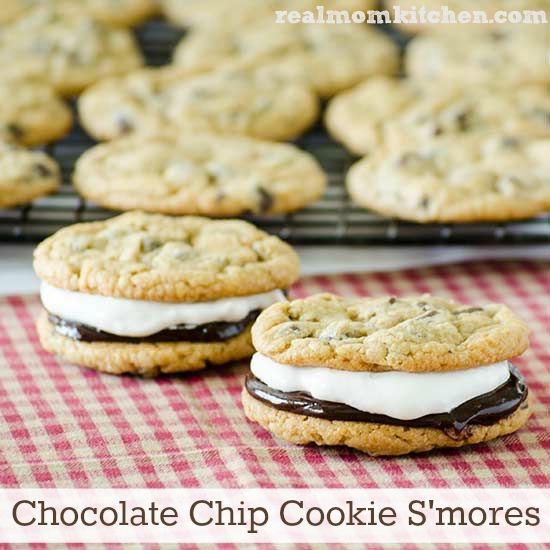 S'mores Pie on Jamie Cooks it Up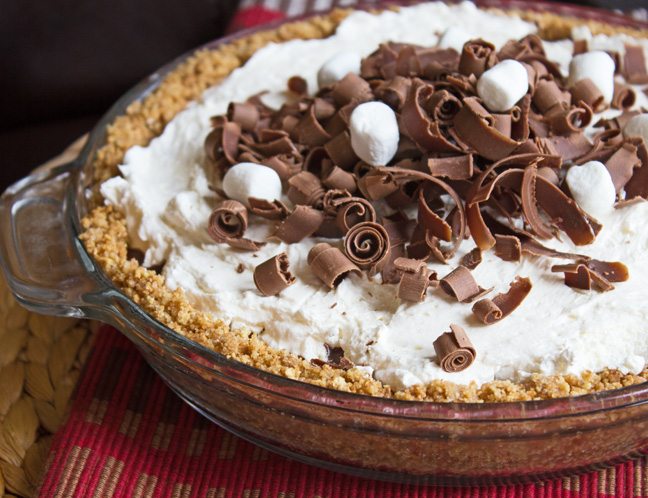 S'mores Whoopie Pies on Cupcake Diaries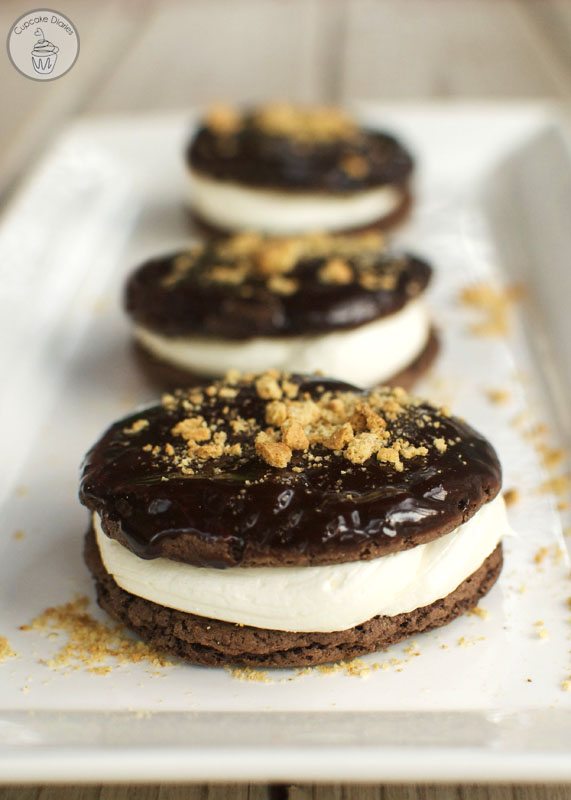 Frozen S'mores Cups on Creations by Kara
Vegan S'mores Served Two Ways on Happy Food Healthy Lif
Rice Krispie S'mores on Summer Scraps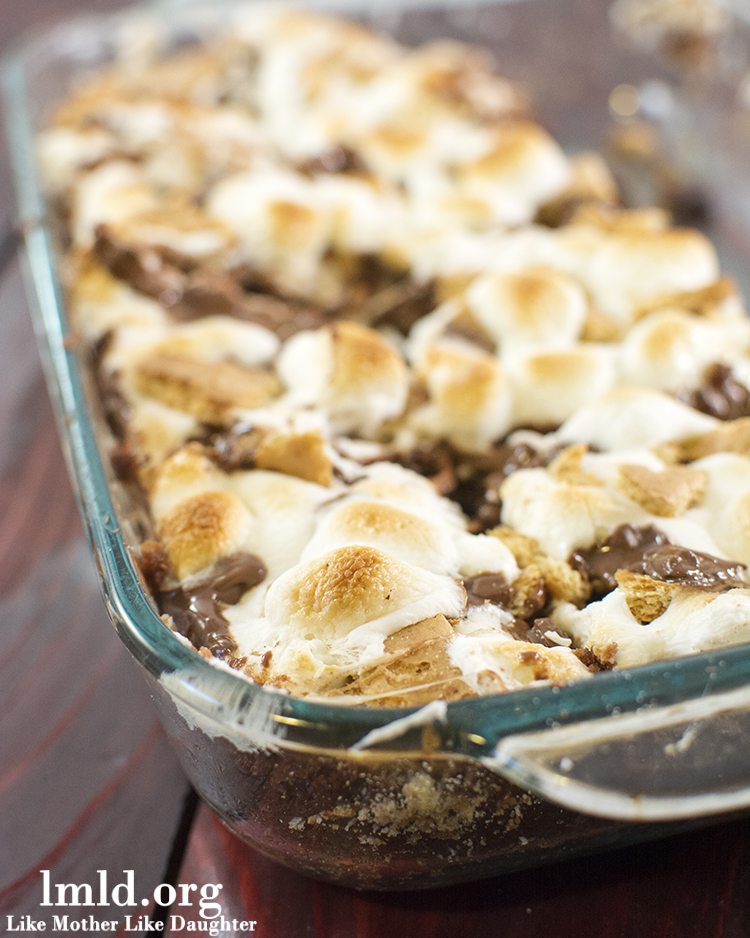 S'mores Cupcakes on Cupcake Diaries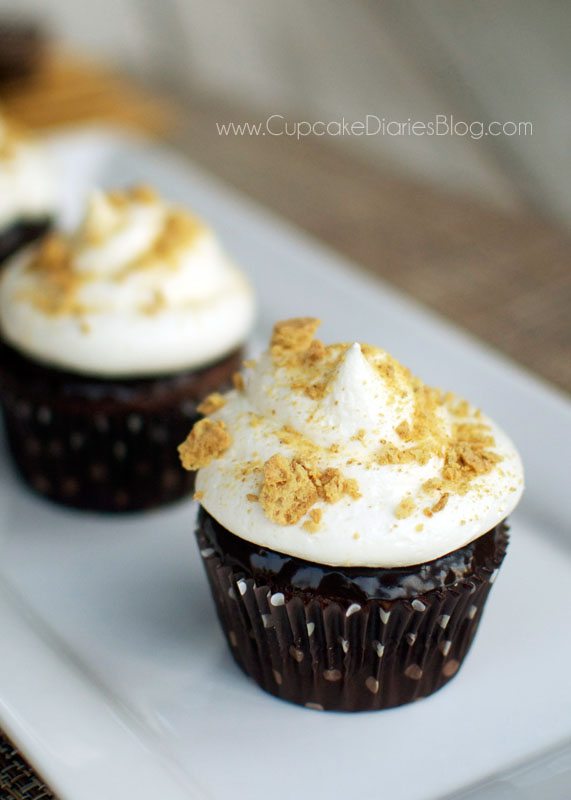 Caramel S'mores Pops on Butter with a Side of Bread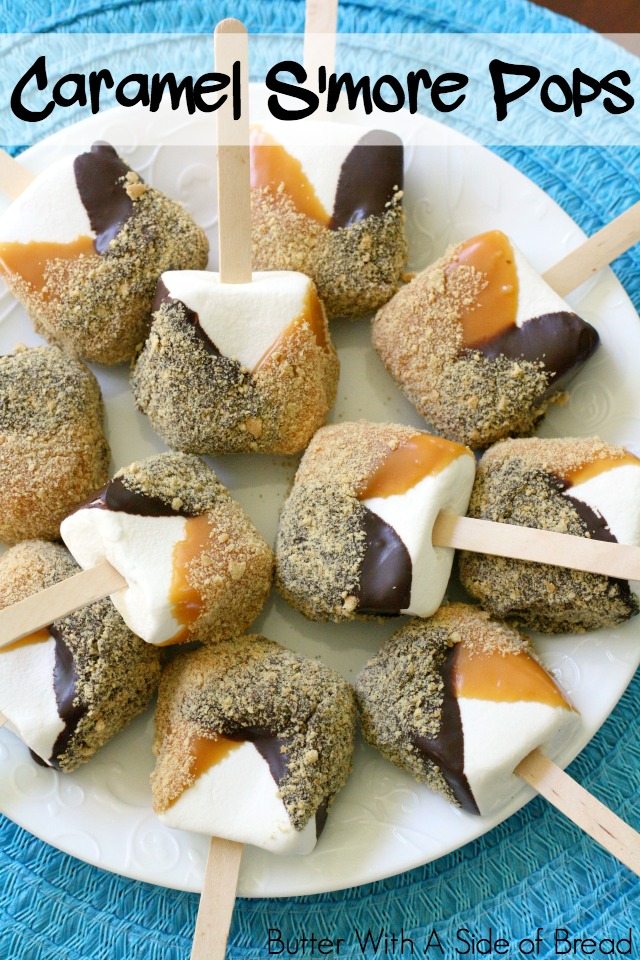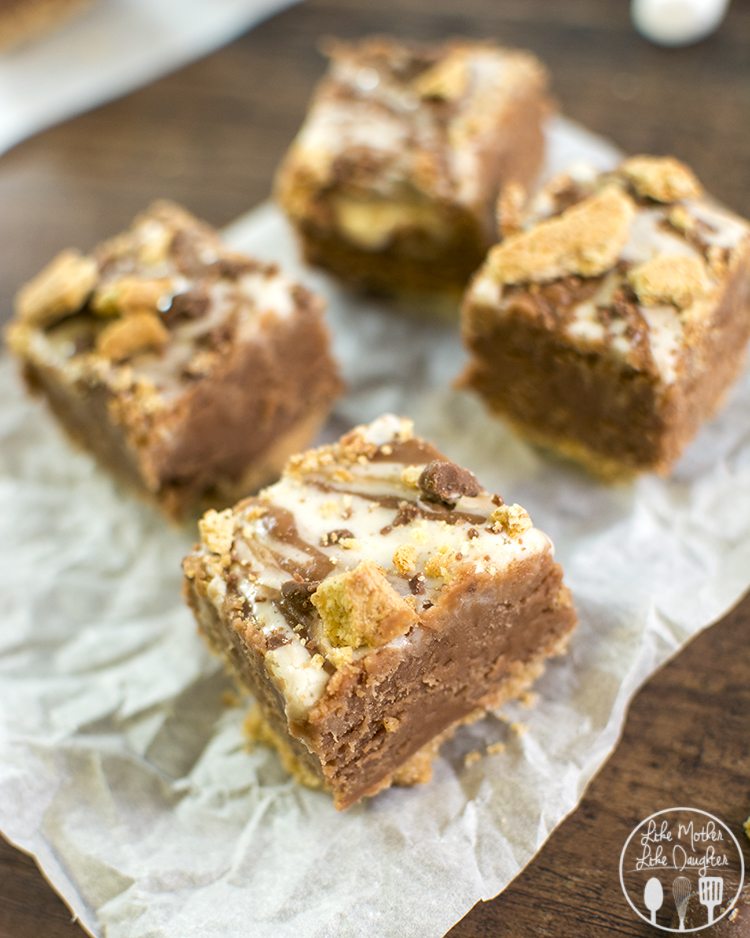 S'mores Ice Cream on Ashlee Marie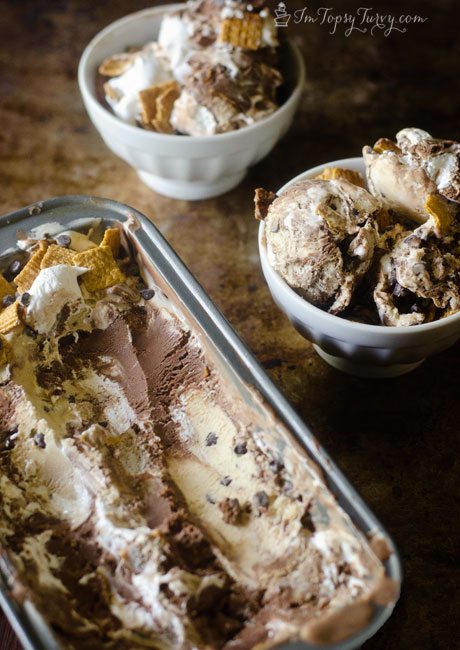 Chewy S'mores Granola Bars on Real Mom Kitchen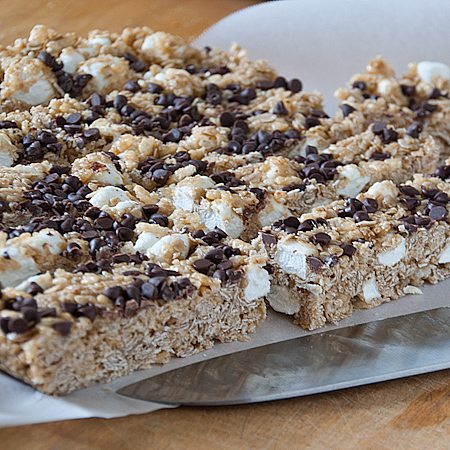 S'mores Donuts on Ashlee Marie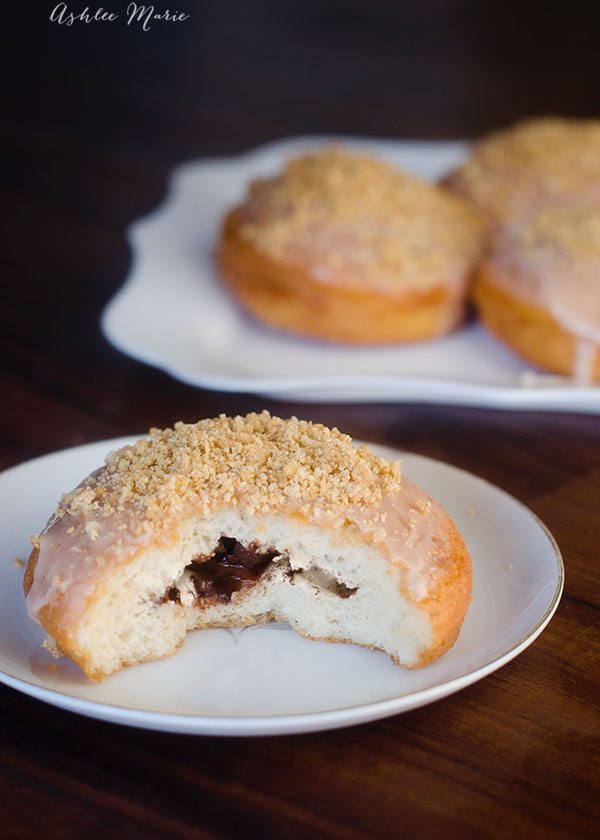 S'mores Milkshake on Cupcake Diaries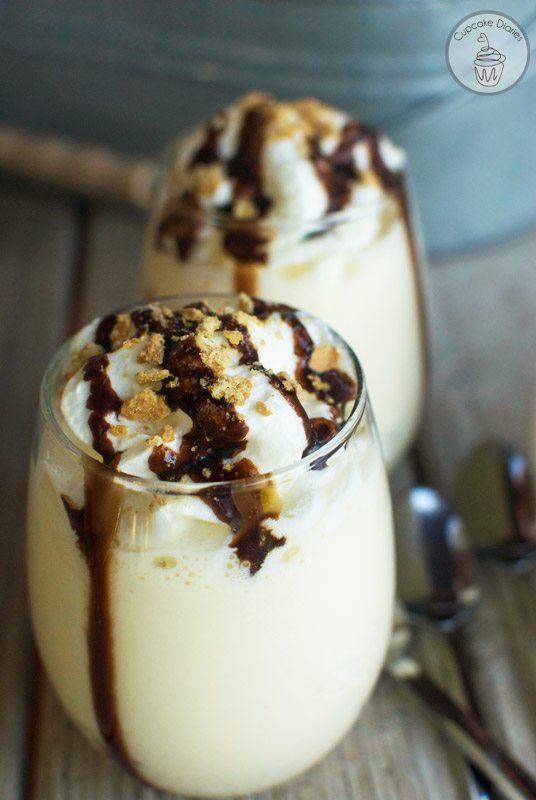 S'mores Bars on Creations by Kara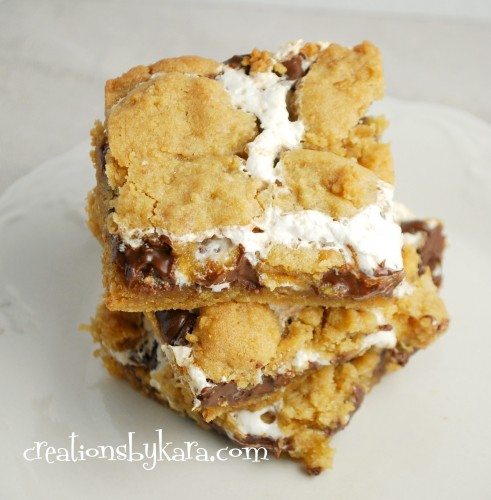 Caramel S'mores Munch Mix on Jamie Cooks it Up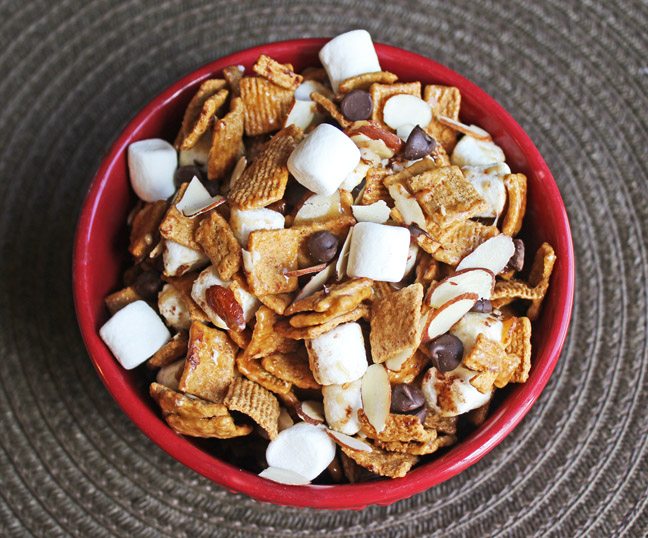 Rice Krispies S'mores Pinwheels on Real Mom Kitchen