These cake batter muddy buddies are an addicting snack that tastes just like cake batter!
Pin these Cake Batter Muddy Buddies for Later!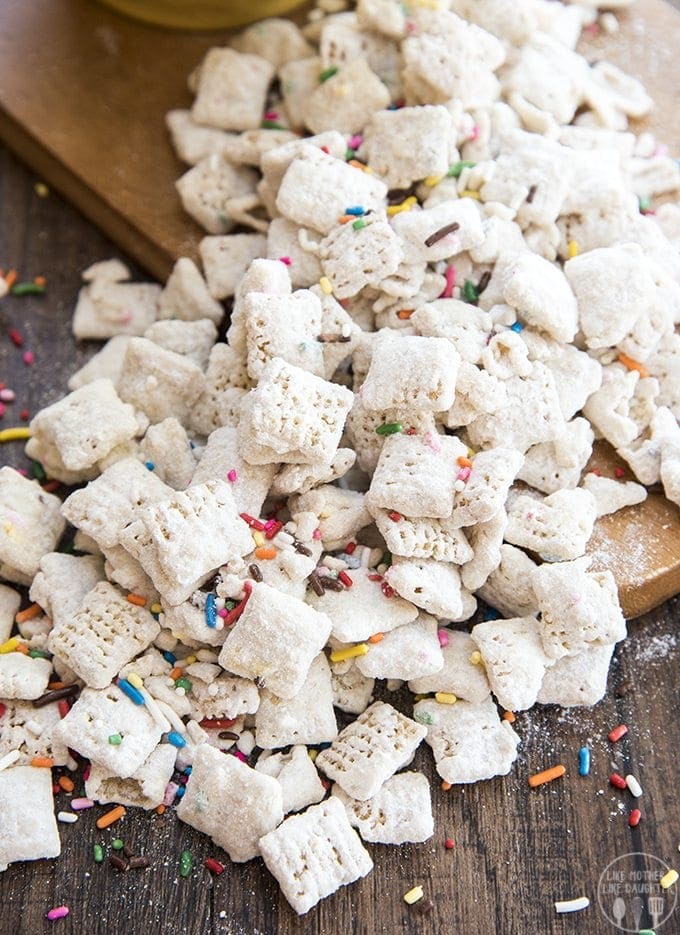 I know cake batter muddy buddies might not seem like a typical fall treat, but I like cake batter desserts all year long, and I'm hoping you do too!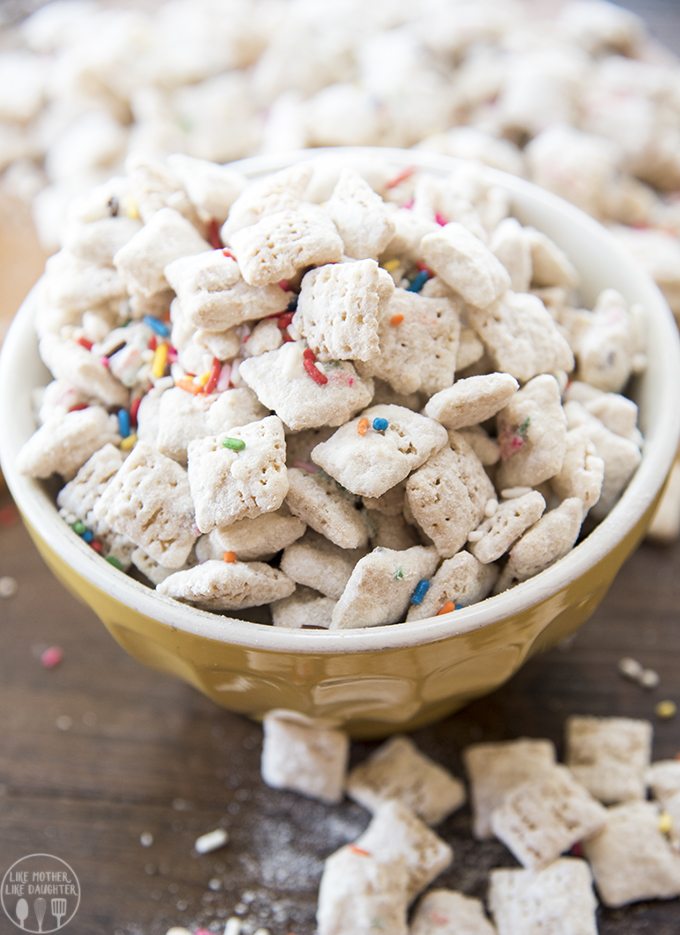 These cake batter muddy buddies have the perfect cake batter flavor, because instead of just being coated in powdered sugar, they're covered in actual cake mix. All you need is chex cereal, white chocolate chips (or almond bark), dry cake mix and powdered sugar. I added a few sprinkles to mine for fun too.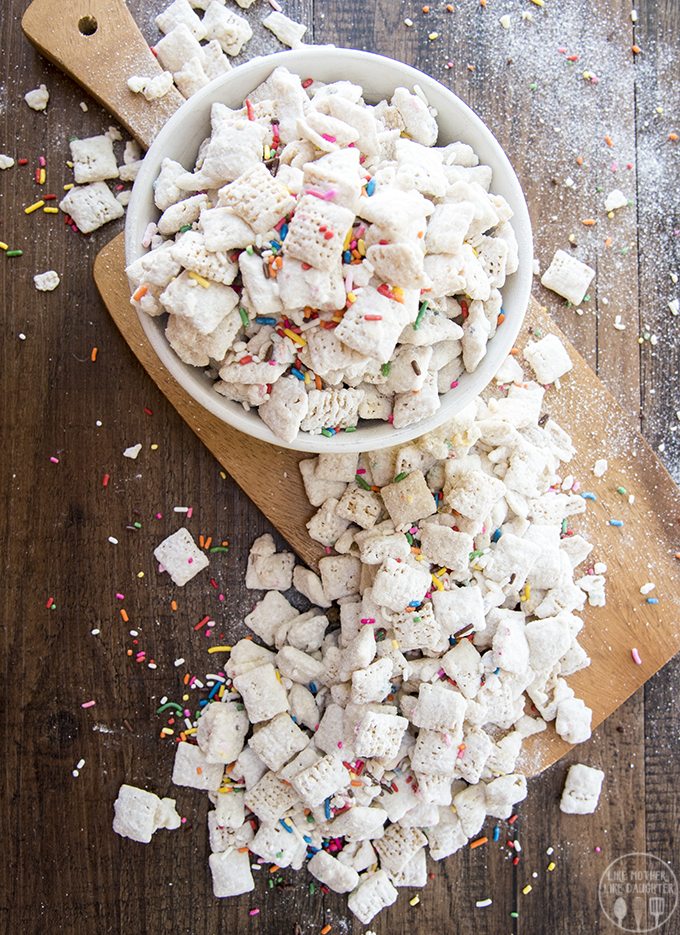 Muddy Buddies (also known as puppy chow) is one of my favorite treats, and I am so happy to add these cake batter muddy buddies into my regular rotation!
These are such a fun snack for a movie night, game night, or just when you're craving a little something sweet! I hope you love them as much as I do!

Cake Batter Muddy Buddies
Cake Batter Muddy Buddies
Ingredients
1½ cups white chocolate chips
6 cups chex cereal
¾ cup + 2 TBS yellow cake mix, dry
¼ cup powdered sugar
sprinkles, optional
Instructions
Put white chocolate chips in a small microwavable safe bowl.
Melt them in the microwave for 45 seconds. Stir the chocolate.
Microwave in additional 30 second increments until smooth.
Pour melted chocolate chips over cereal in a large bowl and stir together.
Pour cereal into a gallon sized ziplock bag.
Dump in the cake mix and powdered sugar.
Shake until cereal is completely coated.
Pour into a bowl and add sprinkles if desired, and enjoy.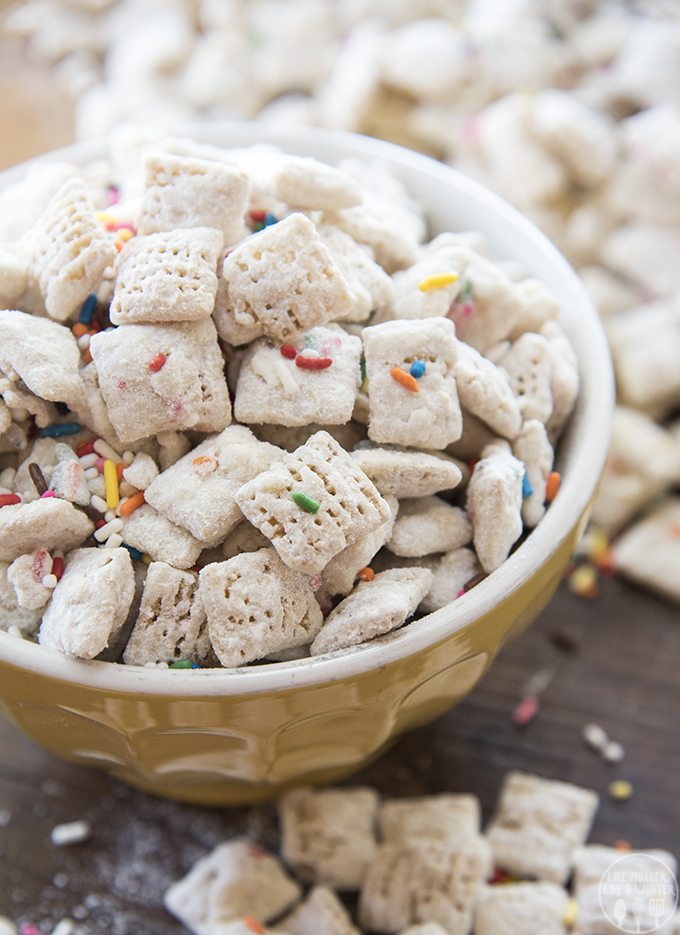 For more delicious cake batter desserts, try these: