My favorite pie in the whole world is banana cream pie. First off, bananas are delicious. Second, I love graham cracker crusts. Third, who doesn't like pudding-y, whipped cream-y goodness?
Now, making banana cream pie IS much easier than making other types of pie such as caramel apple or berries and cream. But, you still have to make the pie.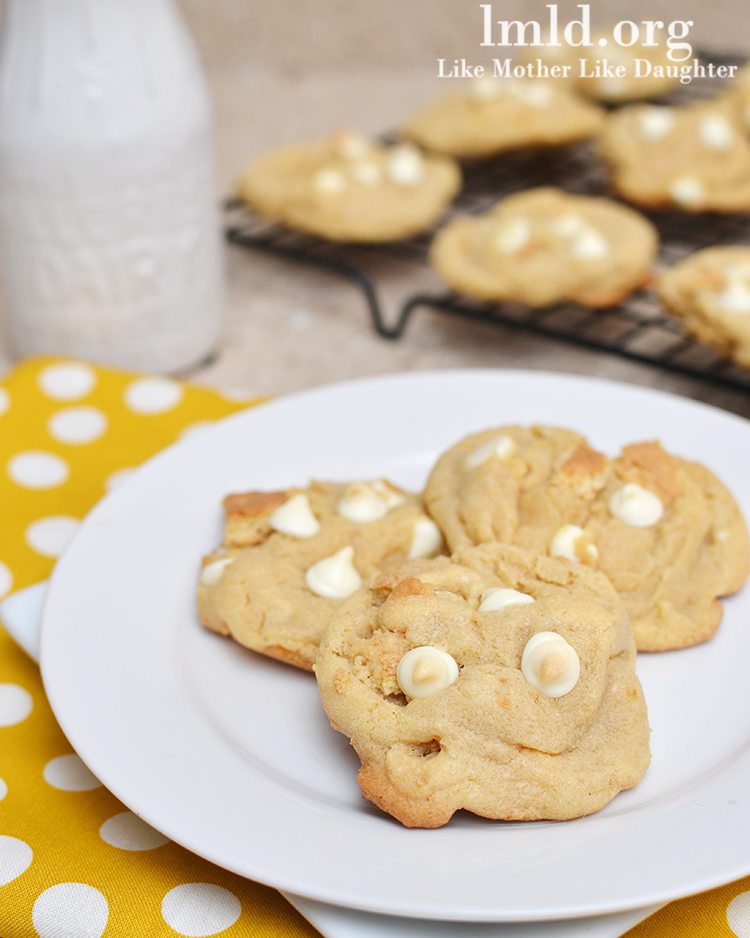 And, cookies are always easier than pie. (Ps. Where the heck did the phrase "easy as pie" come from? Pie is not easy!)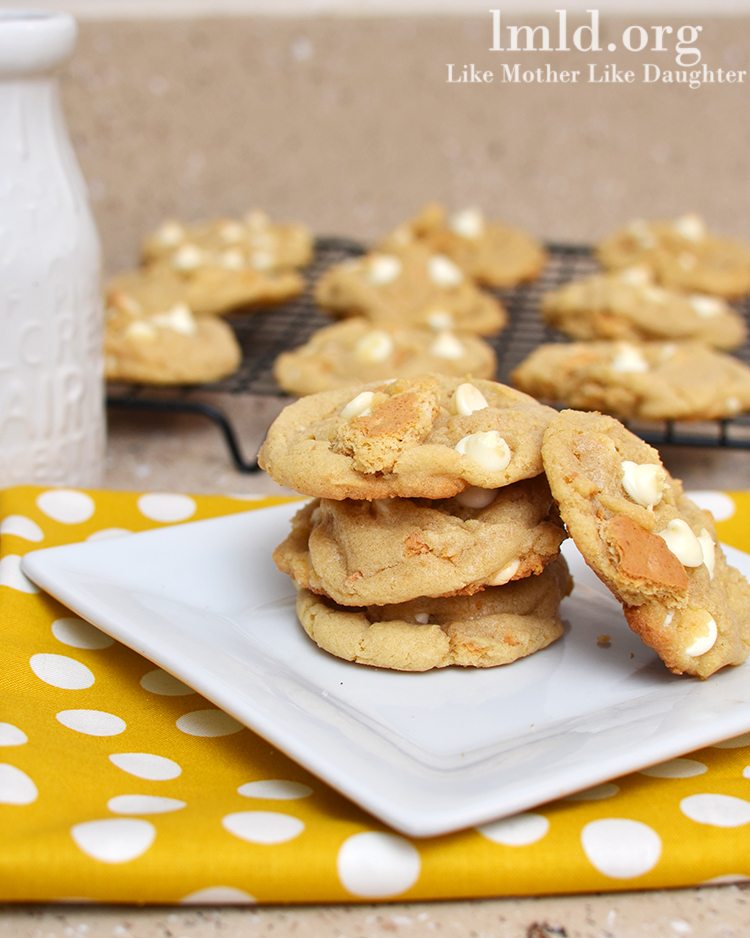 And these cookies may be even more delicious than actual banana cream pie. Though that's hard to say, because banana cream pie is pretty freakin' delicious.
These cookies taste just like the real deal of banana cream pie, only in portable cookieable form. (Yes I like adding my own endings to words – you know what I meant.)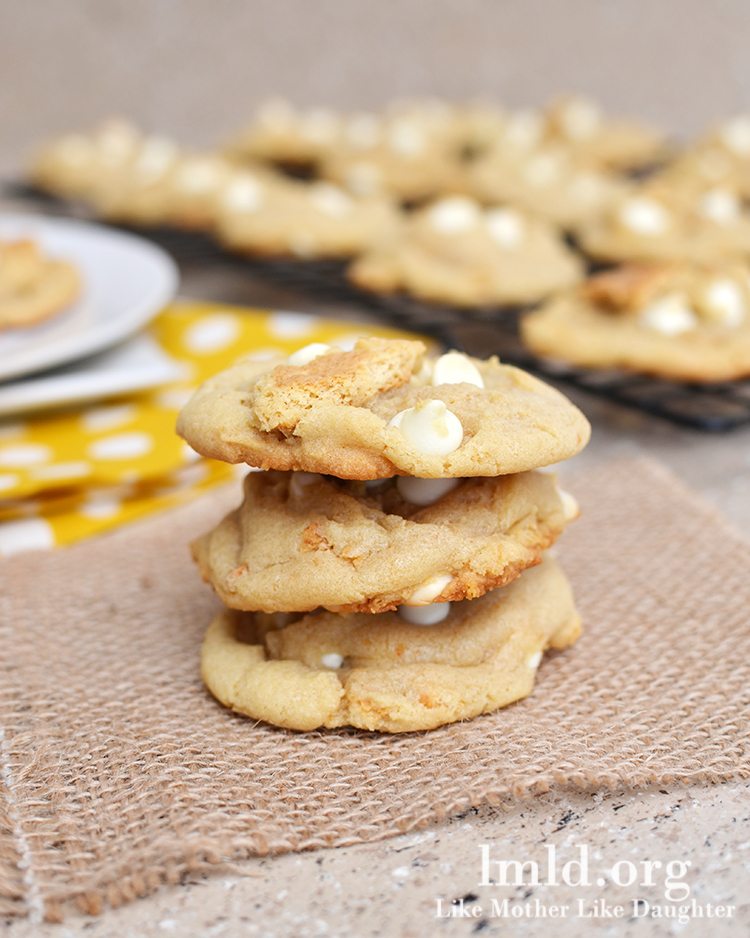 These cookies are amazing. And pudding cookies really are the best because they give the cookie so much flavor, and keep it moist, while sturdy and just plain delicious.
If you love bananas and banana cream pie you HAVE GOT TO MAKE these cookies.

Banana Cream Pie Cookies
Ingredients
1 cup sugar
1 cup brown sugar
1 cup butter (2 sticks), room temperature
2 eggs
1 tsp vanilla
3 cups flour
1 3.4 oz package banana cream pudding mix
1 tsp salt
1 tsp baking soda
1½ cups white chocolate chips
5 graham crackers, crumbled into small pieces
Instructions
Preheat oven to 350 degrees.
Cream together sugars and butter until mixed well and creamy.
Add in eggs and vanilla and mix well.
Add in flour, pudding mix, salt and baking soda. Stir in completely.
Mix in graham cracker pieces and white chocolate chips.
Scoop cookie dough onto a baking sheet lined with parchment paper.
Bake for 8-9 minutes until lightly golden (They might not look all the way done).
Allow cookies to cool on cookie sheet for about 5 minutes, then remove them to cooling rack to cool for the additional time.
Enjoy these delicious cookies. So much easier than pie, but just as good (or better!)
Yield: 4 dozen cookies