Mmmm. Bananas. I love bananas, but they have to be just right. They can't be too ripe that they are gushy. But I don't want them to be under ripe and hard and flavorless.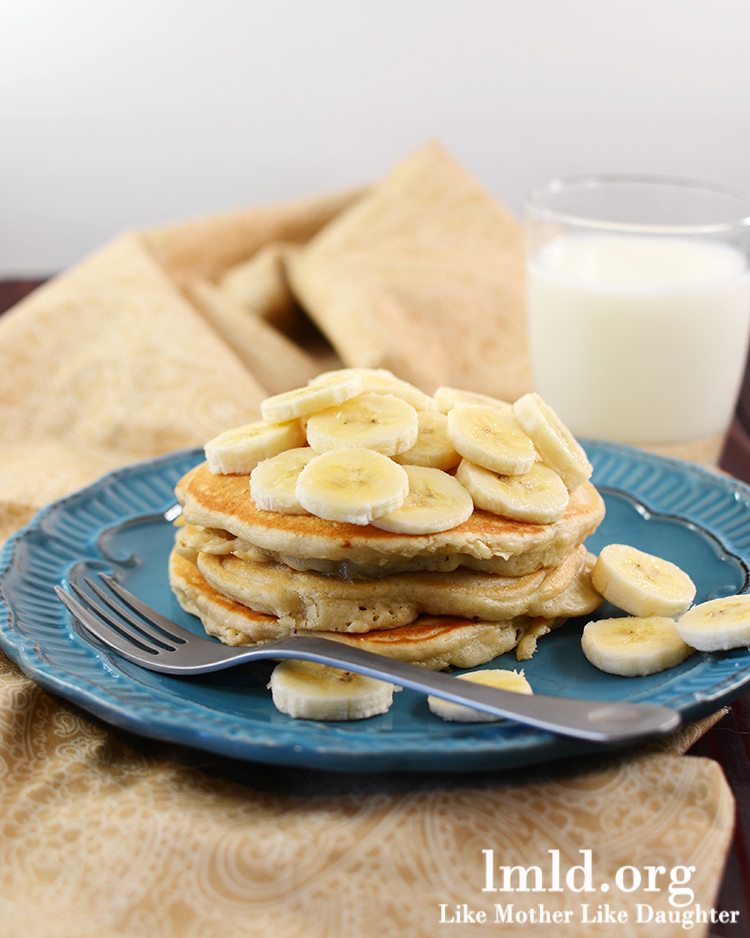 But besides banana bread or banana muffins, overripe bananas can also be used in banana pancakes. And these pancakes are delicious.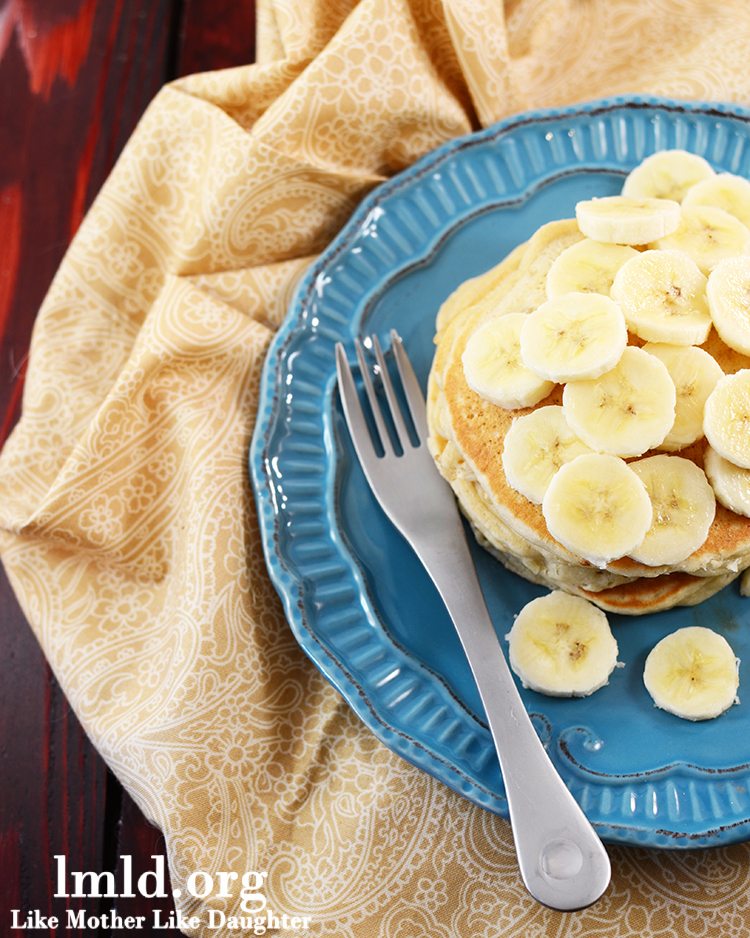 Adding bananas to your pancakes is one of the easiest ways to up your pancake/breakfast game. Besides adding chocolate chips.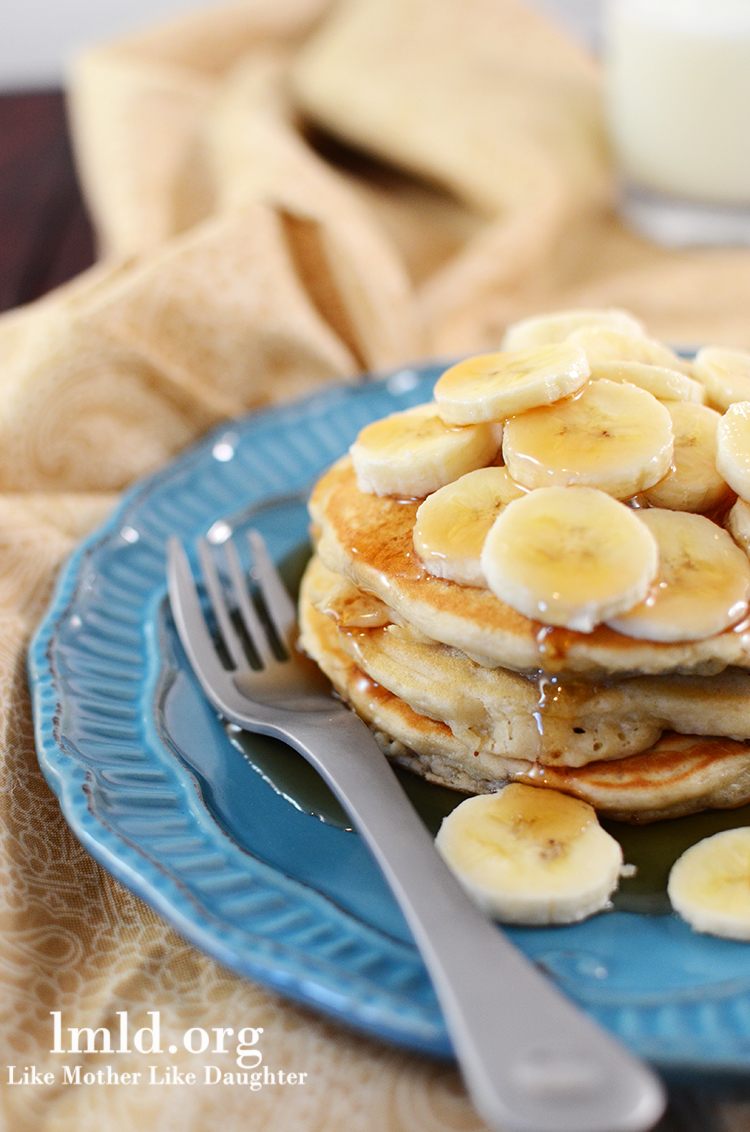 But next time I'm going to add bananas and chocolate chips. This recipe is adapted Favorite Family Recipes.
Banana Pancakes
Ingredients
2 cups dry pancake mix – follow recipe according to box
2 bananas
Instructions
Make the pancake batter.
Mash one banana in a small bowl and then add it to the pancake batter.
Slice the second banana in about ¼ inch slices and set aside.
Scoop about ¼ cup pancake batter at a time onto a preheated griddle sprayed with non stick spray.
Place some banana slices on top of each pancake on your griddle.
When pancake batter starts to bubble, carefully flip with a spatula.
Cook until the bottom side of the pancake is done.
Enjoy these pancakes topped with additional bananas and hot syrup!