What's your favorite flavor combo? Its hard for me to pick an absolutely favorite, but chocolate and peanut butter is definitely up there. And these buckeye brownie cookies are the perfect way to eat these two flavors together.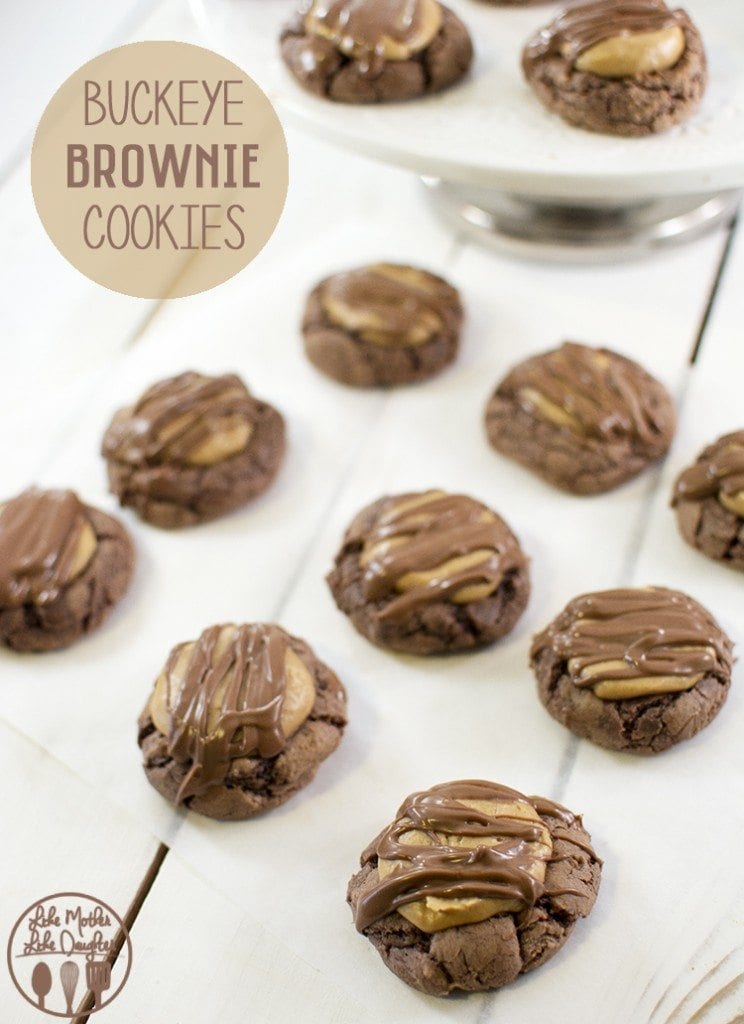 Trust me. Peanut butter lovers and non peanut butter lovers alike, I swear everyone will like these simple to make brownie cookies.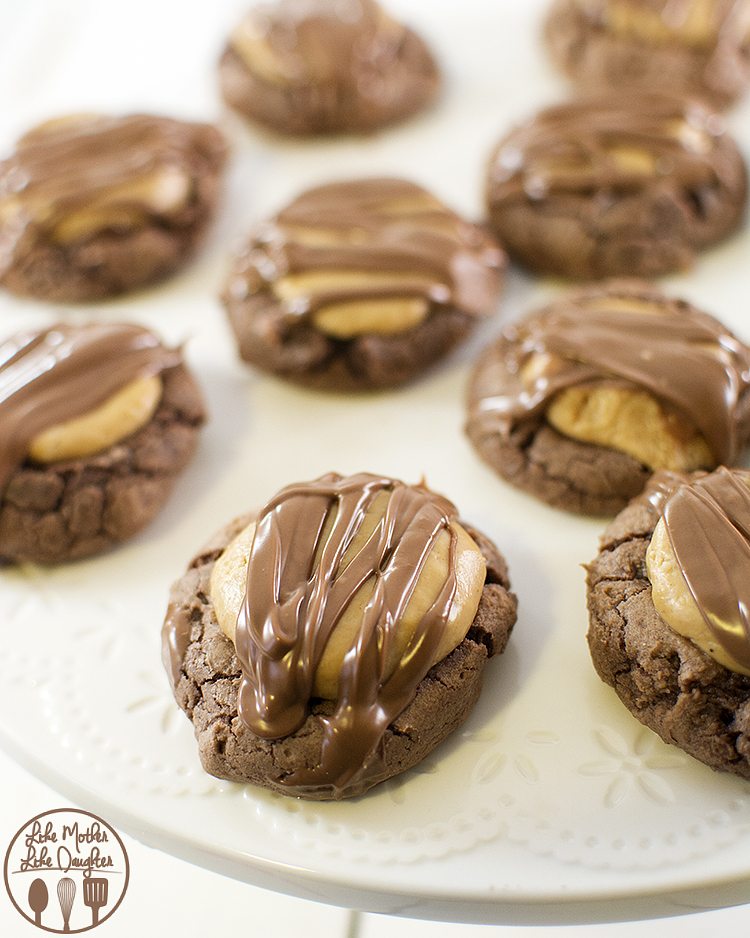 Just like our mint brownie cookies the brownie cookie batter is made with just a few ingredients, starting with a brownie mix! And then you make your peanut butter topping with just peanut butter and powdered sugar. And top it with a little chocolate (I mixed mine with coconut oil to help it get hard faster, but its not necessary)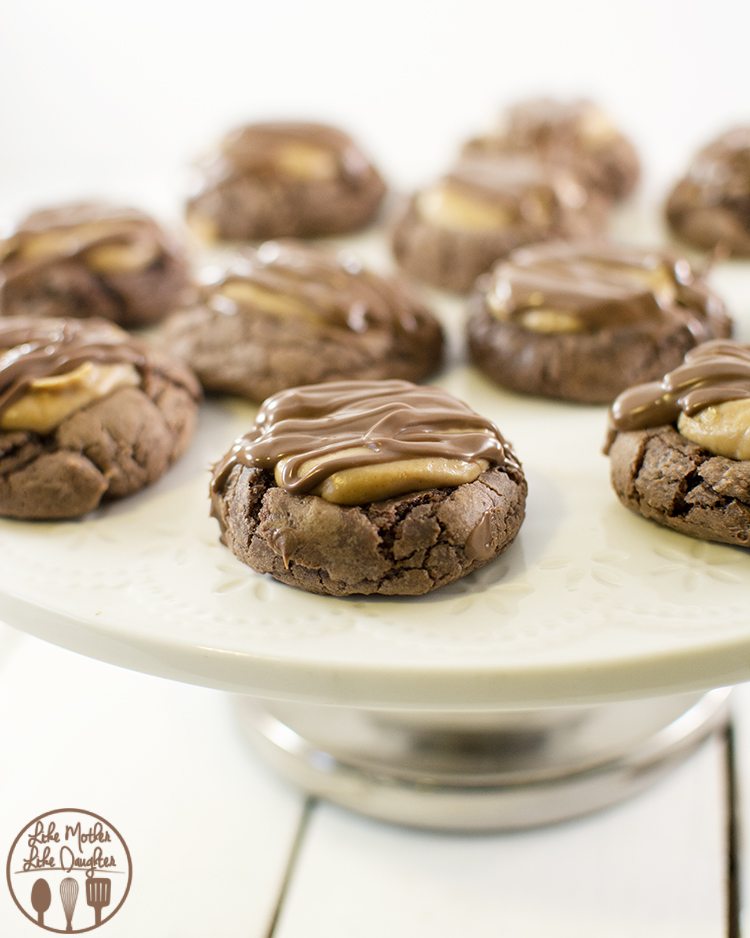 And here we go.
Buckeye Brownie Cookies
Ingredients
1 box brownie mix
4 oz softened cream cheese
¼ cup softened butter (1/2 stick)
1 egg
For the Peanut Butter Topping:
½ cup peanut butter
½ cup powdered sugar
For the Chocolate Topping:
½ cup chocolate chips
½ TBS coconut oil
Instructions
Preheat your oven to 350 degrees.
Combine your brownie mix, cream cheese, butter, and egg in a large bowl. (Batter will be sticky)
Roll batter into balls that are about 1½ TBS each.
Place each cookie ball onto a lined baking sheet. Slightly press down the balls to flatten.
Bake brownie cookies in your oven for 12-14 minutes until the tops are crinkly.
Meanwhile combine your peanut butter and powdered sugar in a medium sized bowl.
Divide peanut butter mixture into about 24 small balls and slightly flatten.
Remove cookies from oven and remove from cooking sheet onto a cooling rack.
Top with peanut butter balls, slightly pressing them into the cookie.
Combine your chocolate chips and coconut oil in a small bowl and microwave for 30 seconds, stir a little then another 30 seconds. Stir till combined and chocolate is smooth.
Drizzle chocolate over the top of peanut butter and cookies.
Allow to set until chocolate hardens.
Enjoy the combo of peanut butter and chocolate in these simple and delicious buckeye brownie cookies!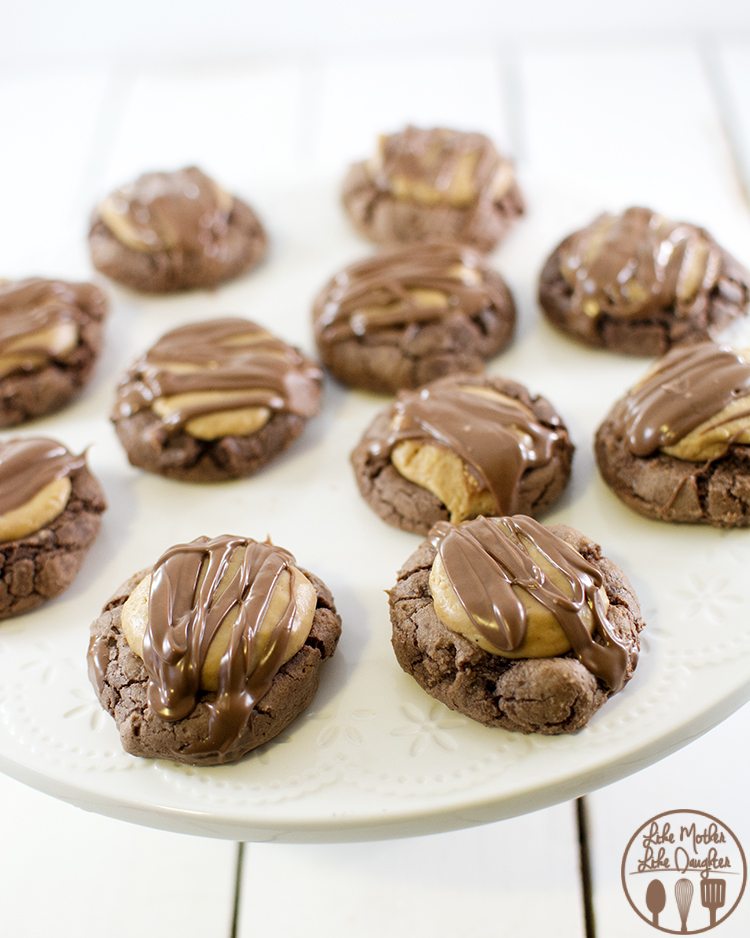 I think you might also like these other recipes: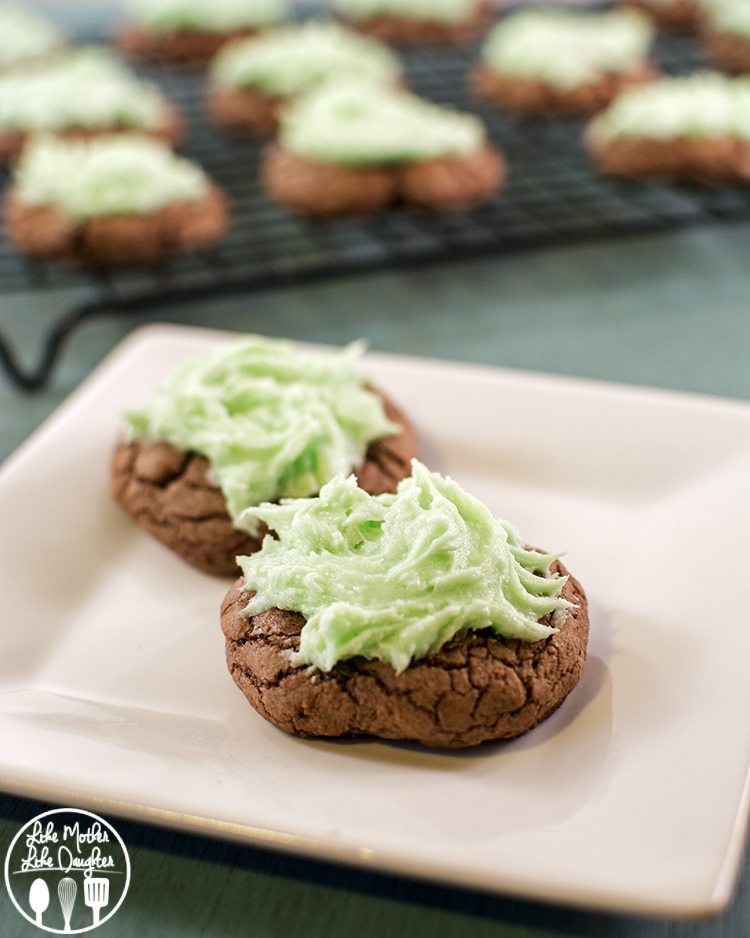 Chocolate and Peanut Butter Swirl Cookies