I shared this delicious pumpkin syrup over on Cupcake Diaries a couple of weeks ago. This pumpkin syrup is the perfect syrup for any pumpkin lovers – its got pumpkin puree, and all the good pumpkin pie seasonings, cinnamon, cloves, nutmeg, allspice – all combined into a beautiful and delicious syrup.
We've been having breakfast for dinner about once a week, maybe even twice. Our favorite is french toast – enter pumpkin syrup. Like I said before, this stuff is like the epitome of fall, its fall wrapped up in liquid form. And absolutely perfect on top of french toast. But I just know it would be really great on top of pancakes or waffles too.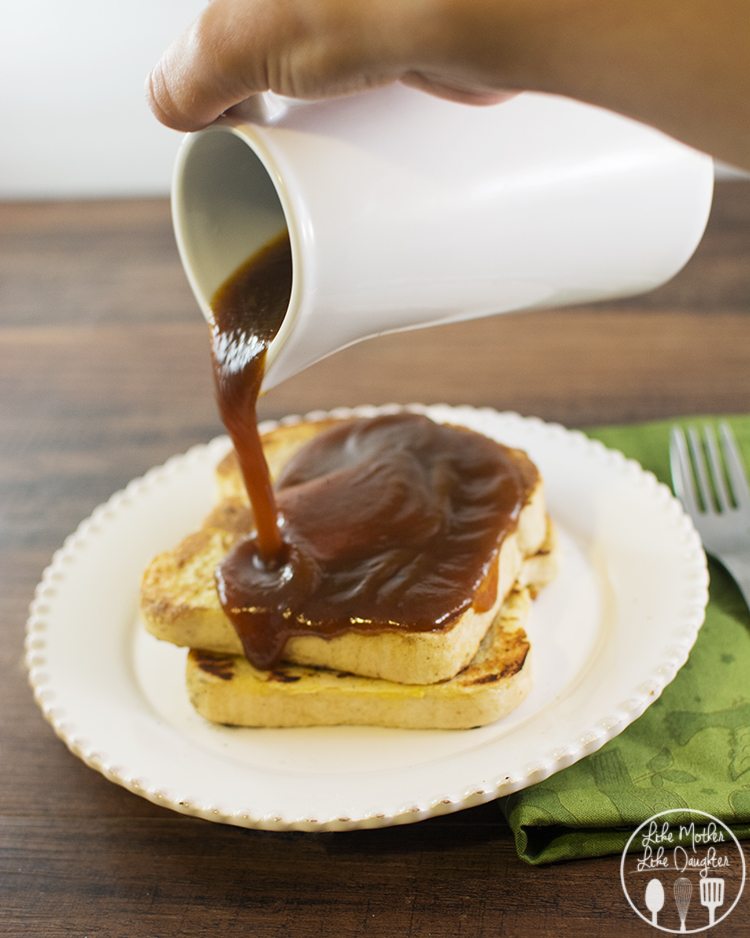 The syrup has a thick consistency, so you could even spread it like jam on a piece of toast if you wanted.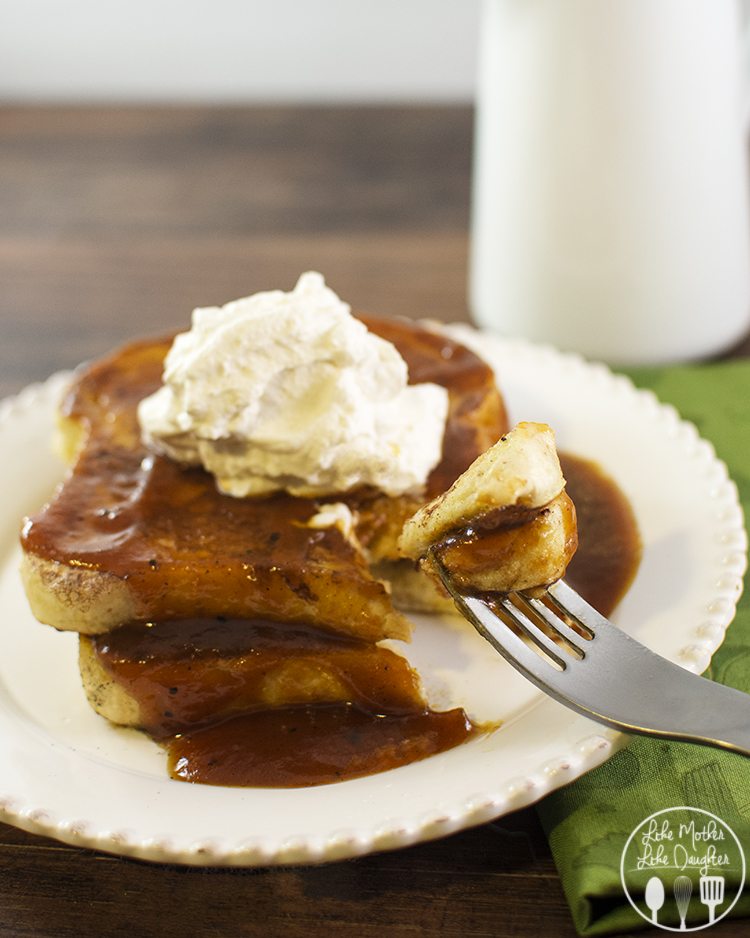 I hope you like it!
Pumpkin Syrup
Ingredients
1½ cups white sugar
1 cup pumpkin puree
¼ cup butter
3 TBS light corn syrup
½ tsp cinnamon
⅛ tsp ground nutmeg
⅛ tsp ground cloves
⅛ tsp ground allspice
1 tsp vanilla
1 tsp baking soda
Instructions
Dump your sugar, pumpkin, butter, corn syrup, cinnamon, nutmeg, cloves, and allspice in a large pot.
Heat over medium high and stir everything together while bringing the mixture to a boil.
Once boiling add in your vanilla and baking soda and stir quickly for about a minute before removing the pot from the stove.
Serve over your favorite breakfast foods.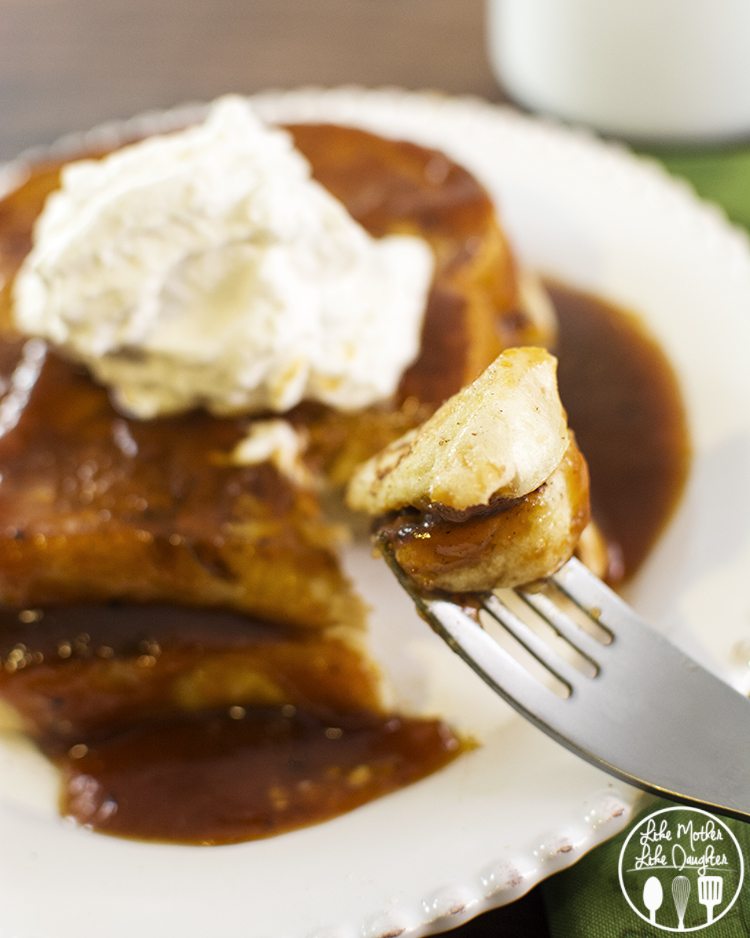 If you like this pumpkin syrup, I think you'll like these pumpkin recipes too:
No Churn Pumpkin Pie Ice Cream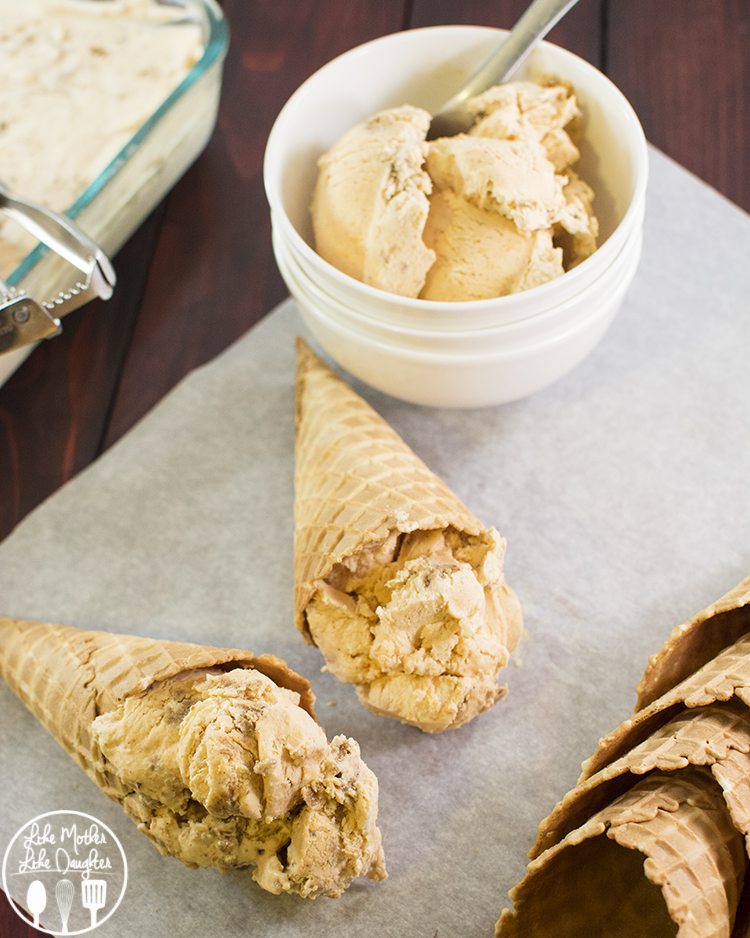 Pumpkin Muffins with Cinnamon Streusel Crumb Topping