Stew doesn't seem like a normal meal to eat in early September, but yesterday ended up being a perfect day for stew. I started this meal in the crockpot yesterday morning before I left for work, lately we've had pretty warm days with a few slightly autumny days in between. I left for work at 8:15 yesterday morning so I didn't know exactly what kind of day it would turn out to be. But it ended up being the perfect fall day. The evening was filled with gray colds and even a little bit of rain. (But I think even if it was a warm day this stew would still be delicious, plus cooking it in the crockpot you don't have to worry about heating up your kitchen/house.)
I made this stew yesterday without celery, but I've made it in the past with it and I really like it with. This recipe (like most of my recipes) is a guideline. If you don't like onions, leave them out, if you want to add some mushrooms or peppers or peas, add them. This is just my favorite vegetable combination, but with these seasonings you can't really go wrong.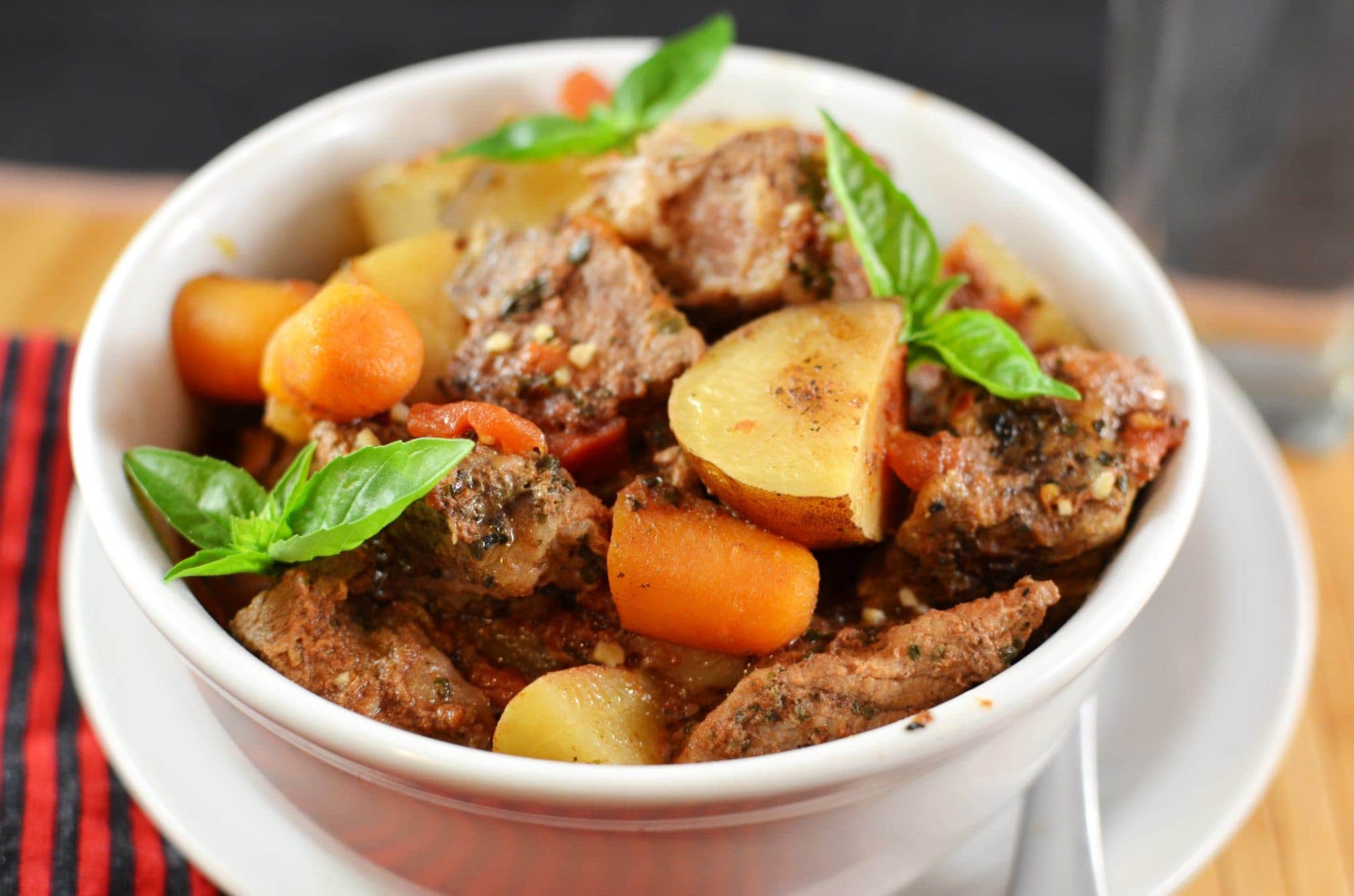 Crockpot Beef Stew
Ingredients
2 lbs beef stew meat
4 potatoes, chopped
½ yellow onion, chopped
1 14.5 can diced tomatoes
1 cup celery, chopped
1 cup carrots, chopped
1 TBS basil
1 TBS oregano
½ TBS paprika
2 TBS minced garlic
½ TBS salt
1 tsp pepper
3 cubes of beef bouillon
1 TBS Worcestershire sauce
4-5 cups water
Instructions
Brown stew meat in a large nonstick pan over high heat.
Add all ingredients to the crock pot and stir a bit to mix.
Cook stew in the crock pot for 7-8 hours on low.
Enjoy.