Does reading Tomato Squash Bisque peak your interest in this soup?  First off, did you know bisque means a creamy soup that is usually shellfish or vegetables.  This soup is a delicious combination of vegetables with fresh tomatoes, delicata squash (you can use butternut squash instead), basil, and heavy cream (thus the creaminess).
I started from scratch with my stewed tomatoes and my roasted squash because I had a very quiet, calm Sunday afternoon and the time.  If you are not so luckily or just want to make it easier on yourself, please do not hesitate to purchase precut and/or precooked butternut squash and a lovely can of Italian-style stewed tomatoes.
By using already prepared vegetables this Tomato Squash Bisque can be put together quite quickly for a weeknight dinner.  Add some fresh bread, a salad and you have a delicious healthy dinner.  I love the subtle flavors of the tomato, squash, and basil, I think you will too.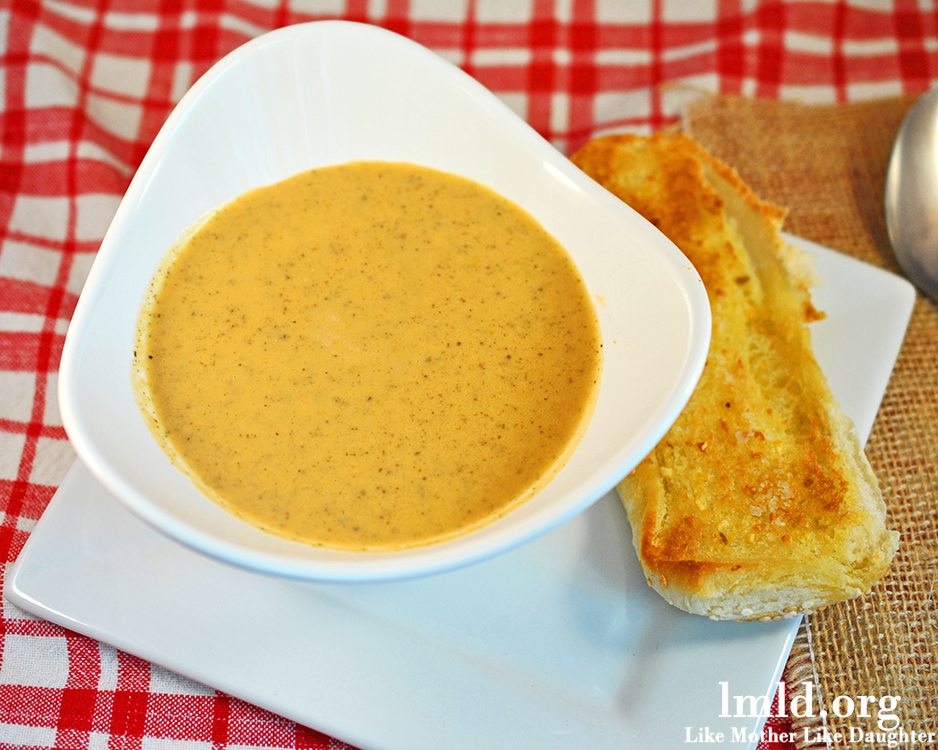 Enjoy this delicious and creamy tomato and squash soup.
If you love tomato soup you will love this bisque and if you don't love tomato soup you will love this bisque.