One thing I love this time of year is that I can buy eggnog. I love drinking eggnog and I love recipes made with eggnog. So this year I was really excited to try out some eggnog pancakes. To make these fluffy and delicious pancakes you only need a few household items, eggnog of course and Bob's Red Mill Gluten Free 1 to 1 Baking Flour.
Bob's Red Mill Gluten Free Baking Flour makes it easy to transform traditional recipes to become gluten free, you simply follow your favorite baking recipe and replace the flour with this extraordinary blend. The flour combines finely ground brown rice flour, sweet white rice flour, whole grain sorghum flour, potato starch and tapioca flour with just a touch of xantham gum.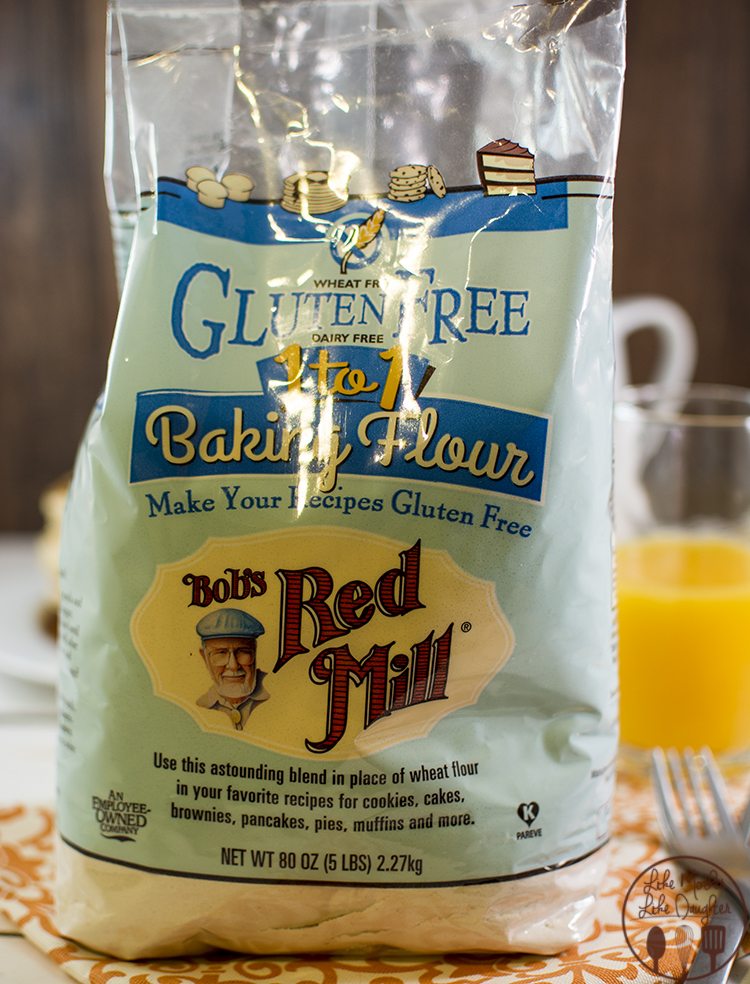 Until making these eggnog pancakes I had never baked with Gluten Free flour, and I was completely impressed with this flour. In fact, if I didn't know, I wouldn't have been able to tell the difference in taste of these pancakes made with Bob's Red Mill Gluten Free 1 to 1 Baking Flour vs regular all purpose or wheat flour at all. So be sure to click here to download a $1 off coupon for any Bob's Red Mill product!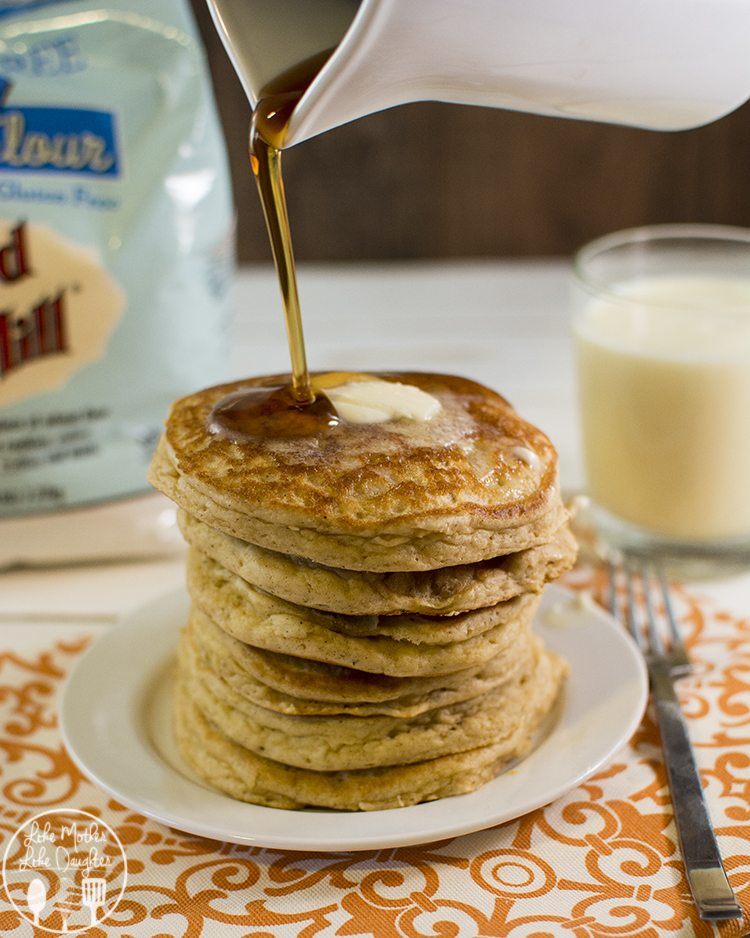 Gluten Free Eggnog Pancakes
Ingredients
1 cup eggnog
¼ cup milk
2 eggs
2 TBS butter, melted
2 TBS sugar
¼ tsp cinnamon
¼ tsp nutmeg
1 tsp baking powder
1 tsp baking soda
1⅓ cup Bob's Red Mill Gluten Free 1 to 1 Baking Flour
Instructions
Preheat your griddle to medium high heat.
Combine your eggnog, milk, eggs and melted butter in a medium sized bowl. Set aside.
In a large bowl combine your sugar, cinnamon, nutmeg, baking powder, baking soda.
Sift your flour into the large mixing bowl with your dry ingredients.
Add your wet ingredients into your dry ingredients and stir together till just mixed.
Spray your griddle with non stick spray.
Pour pancake batter onto the skillet in about ¼ cupfuls
Cook pancakes until they bubble a little and you can see the bottoms are cooked.
Flip with a spatula and cook for another 1-2 minutes until both sides are golden.
Remember to check your eggnog, butter, and baking powder ingredients to make sure they are gluten free. Most are, but some occasionally have additives to make them not gluten free. Same with your powdered sugar – if you sprinkle the pancakes on top like I did.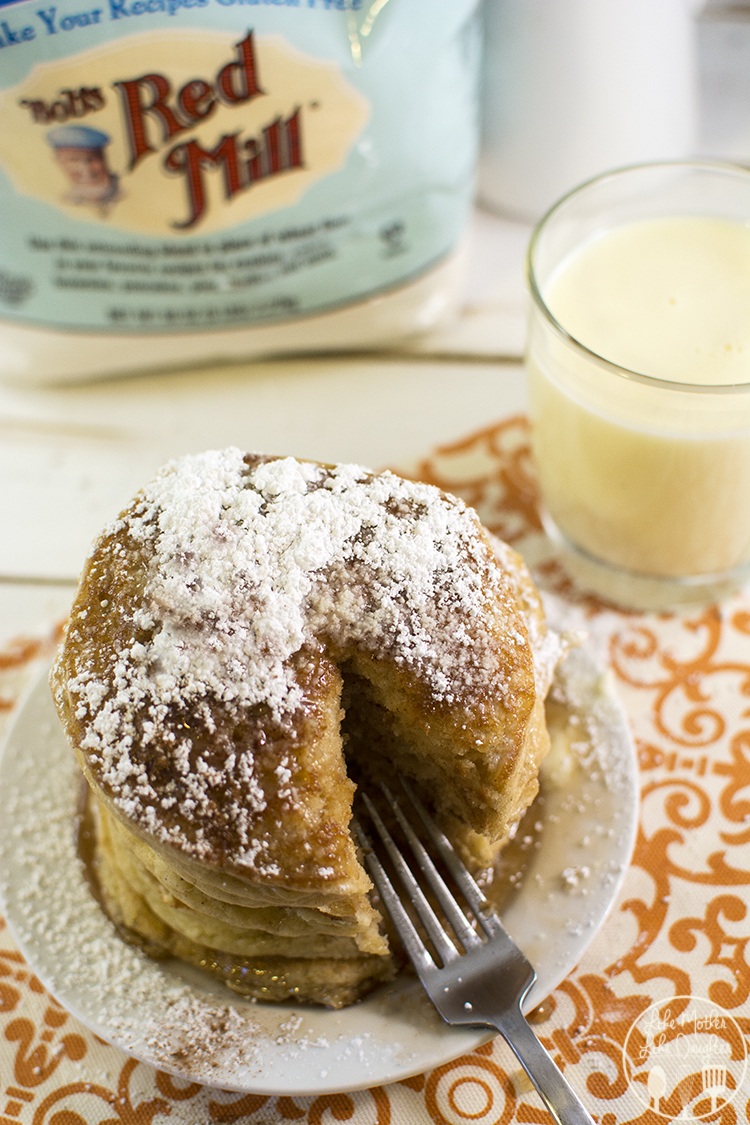 I was selected for this opportunity as a member of Clever Girls Collective and the content and opinions expressed here are all my own.