These Cadbury Mini Egg Blondies are delicious soft and chewy brown sugar blondies stuffed full of cadbury chocolate eggs for a delicious Easter treat!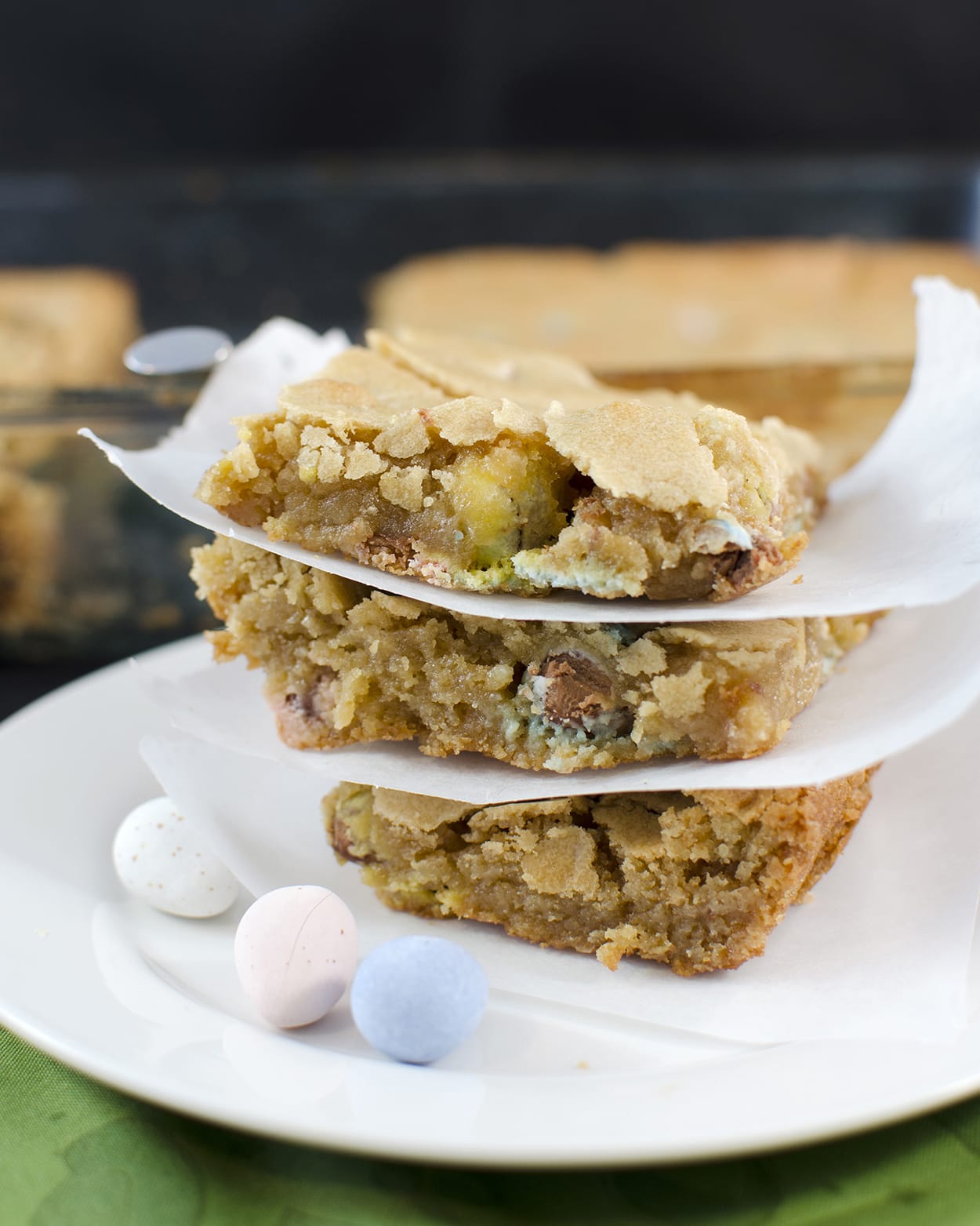 When I think of Easter, I think of Easter candy. It's sad for me to say that my mind doesn't first go to the true importance of Easter. I am very grateful that our Savior, Jesus Christ was resurrected, and that we can celebrate it on this day.
But, I do love my Easter candy. Why is it that candy tastes so much better when it is egg shaped and pastel colored? Think reeses eggs
, cadbury eggs
, robbin eggs
. Easily my three favorite Easter candies.
Although I stuck with my own basic blondie recipe, after admiring these blondies from Lil Luna with mini cadbury eggs in them I knew I had to make them. And since I bought a bag of the delectable eggs at the store the other day it was the perfect opportunity.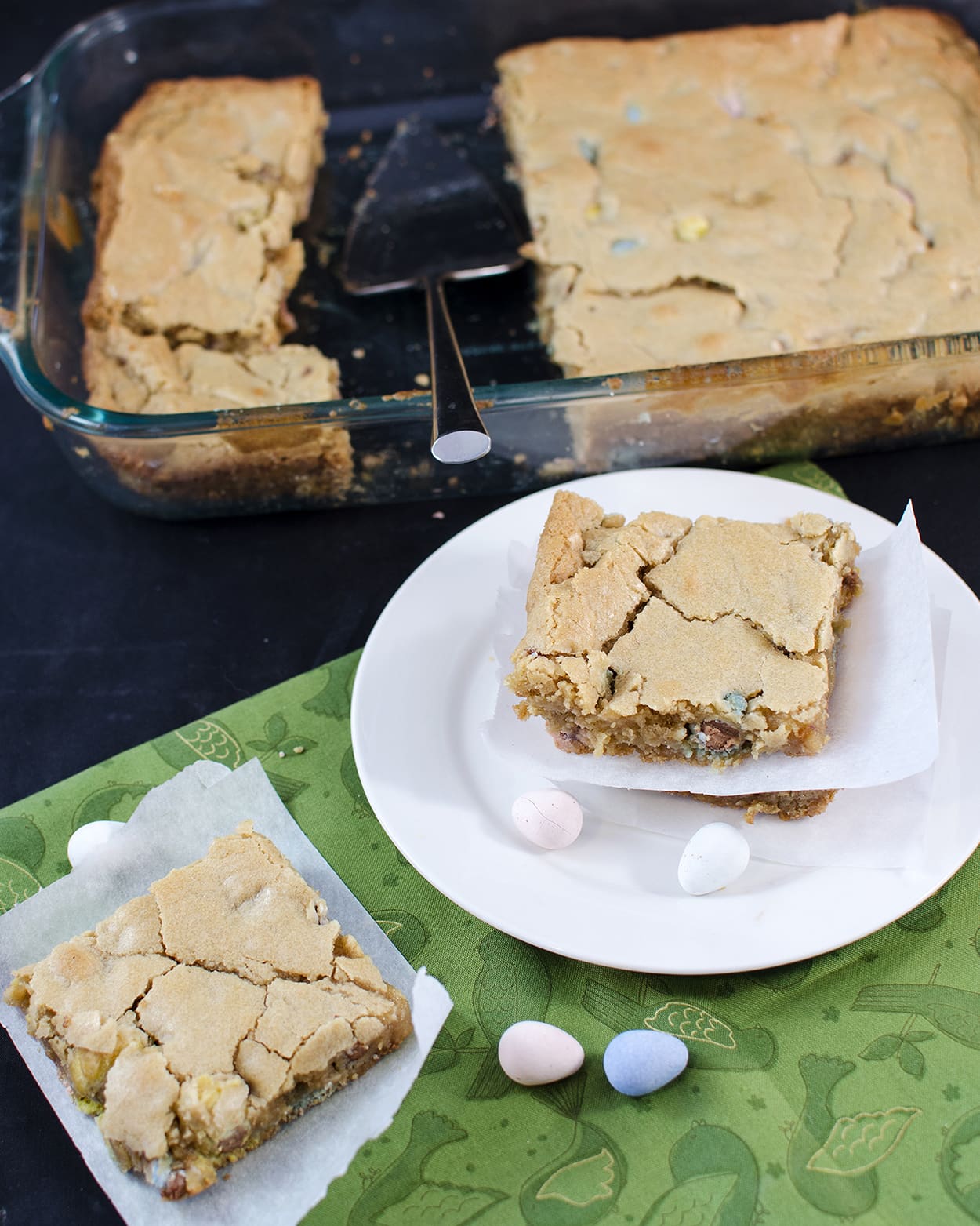 These blondies did not disappoint. They have the same delicious brown sugary taste as traditional blondies, but every once in a while you get a bite of that delicious melt in your mouth chocolate. A perfect combination.

Mini Cadbury Egg Blondies
Ingredients
1½ sticks melted butter
2 cups brown sugar
2 large eggs
2 tsp vanilla
2 cups flour
1 tsp baking powder
¼ tsp salt
1 cup cadbury mini eggs
Instructions
Preheat oven to 350 degrees. Prepare a 9x13 inch baking pan with cooking spray.
Whisk together butter and brown sugar in a large bowl until combined.
Add the eggs and vanilla extract and mix well.
Add the dry ingredients (flour, baking powder, salt) and stir again to combine.
Pour in your cadbury mini eggs and fold them into the batter.
Pour batter into your prepared pan and spread evenly using a rubber spatula.
Bake for about 30 minutes, or until an inserted toothpick comes out clean.
Allow to cool slightly before cutting and serving.
Enjoy these fresh or they still taste great a couple days later too.