I shared this amazing no churn key lime pie ice cream over at Lolly Jane a few weeks back, but its seriously so good that I had to share it here with our readers too. Think creamy zesty lime ice cream, stuffed full of a easy homemade graham cracker crust.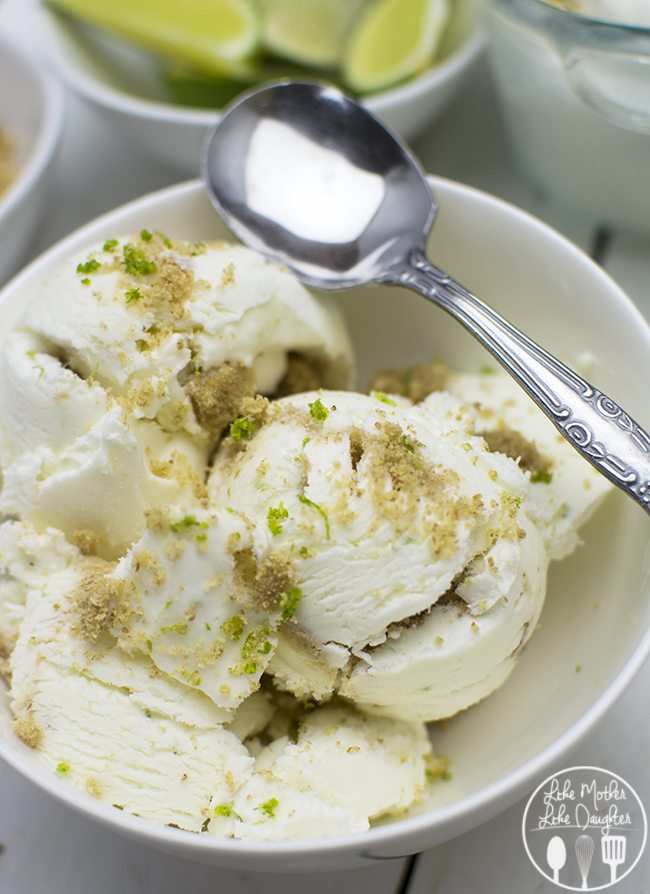 The great thing about this key lime pie ice cream is that its no churn – meaning you don't even need an ice cream maker to make it! I know a lot of people don't have ice cream makers, and even if you do, this ice cream is so simple you'll be happy not to lug your ice cream maker out.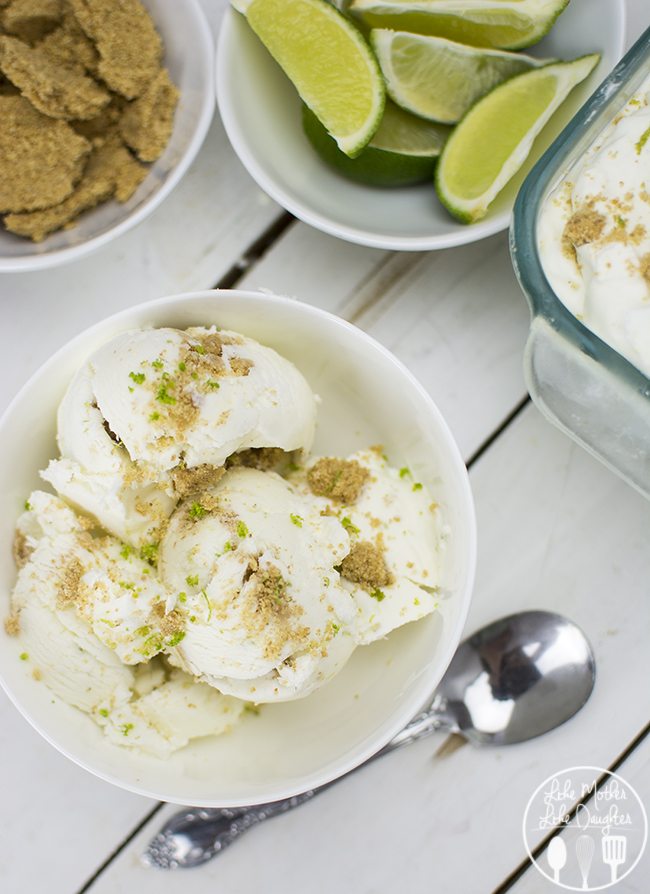 Seriously, this stuff is creamy, with strong hints of vanilla, zesty lime and graham cracker crust. Everything I'd want in an actual key lime pie but in wonderful ice cream form, and who doesn't love ice cream?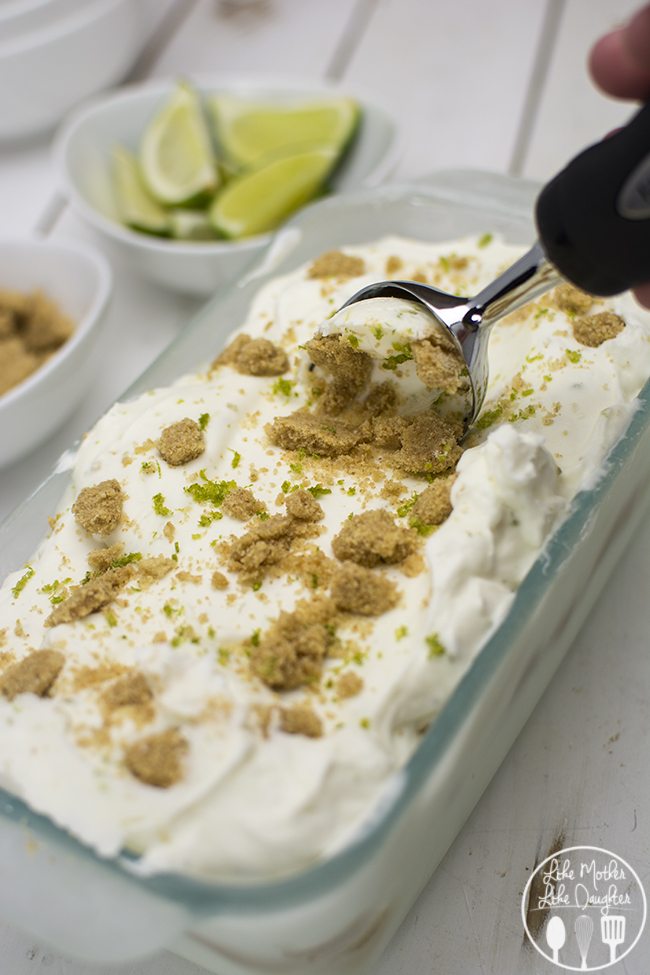 This ice cream is only 4 ingredients plus 3 more for your simple graham cracker crust. So you don't have to run to the store to buy a gazillion ingredients. You only need cream, sweetened condensed milk (the base ingredients for no churn ice cream), and about 3 or 4 fresh key limes (or regular limes will work too if you prefer their flavor). Then for the crust, you need graham crackers, sugar and butter. Voila.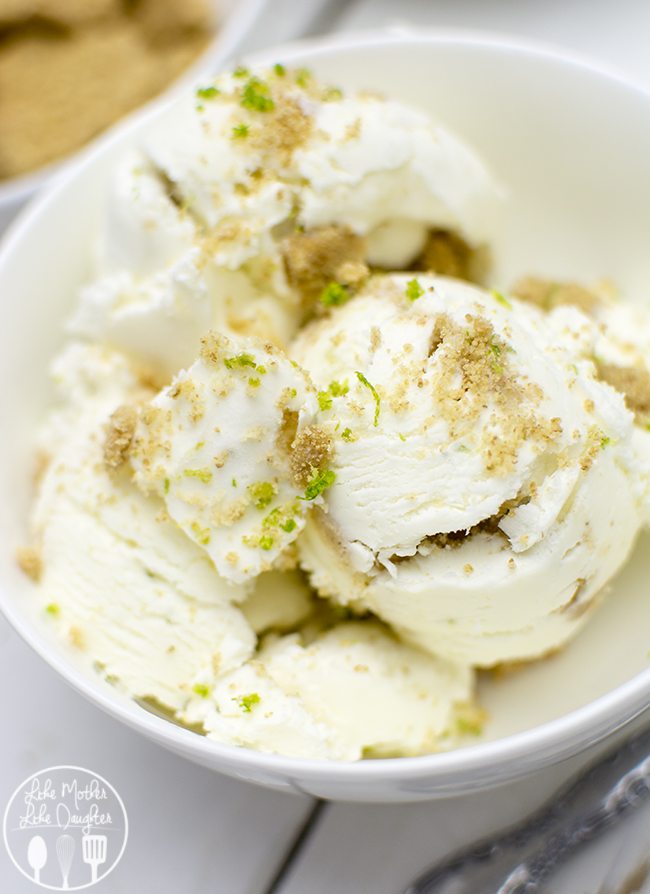 No Churn Key Lime Pie Ice Cream
Ingredients
2 cups heavy cream
1 14oz can sweetened condensed milk
½ cup fresh key lime juice
2 tsp key lime zest
For the graham cracker crust:
3 graham cracker sheets
½ TBS sugar
2 TBS melted butter
Instructions
Preheat your oven to 350 degrees.
Grind your graham crackers to make a fine crumb. Mix them with your butter and sugar and pack into the bottom of a 8x8 baking pan and place in oven and bake for 10 minutes.
Pour heavy cream into a large mixing bowl and whip over high speed until stiff peaks form (about 12-15 minutes).
Combine your sweetened condensed milk, lime juice and lime zest in a large bowl.
Pour your whipped cream on top of your condensed milk mixture and fold together till thoroughly mixed.
Pour ⅓ of your ice cream into a 3 qt container. Scoop about ¼ cup of your pie crust and sprinkle over the ice cream. Repeat with another ⅓ of your ice cream and another ¼ cup of pie crust. And the final bit of ice cream and pie crust.
Cover tightly and place in your freezer for at least 6 hours, up to overnight.
Enjoy this refreshing and zesty easy to make key lime pie ice cream!