Hi! It's still cookie week and I am excited to share another cookie recipe with you today!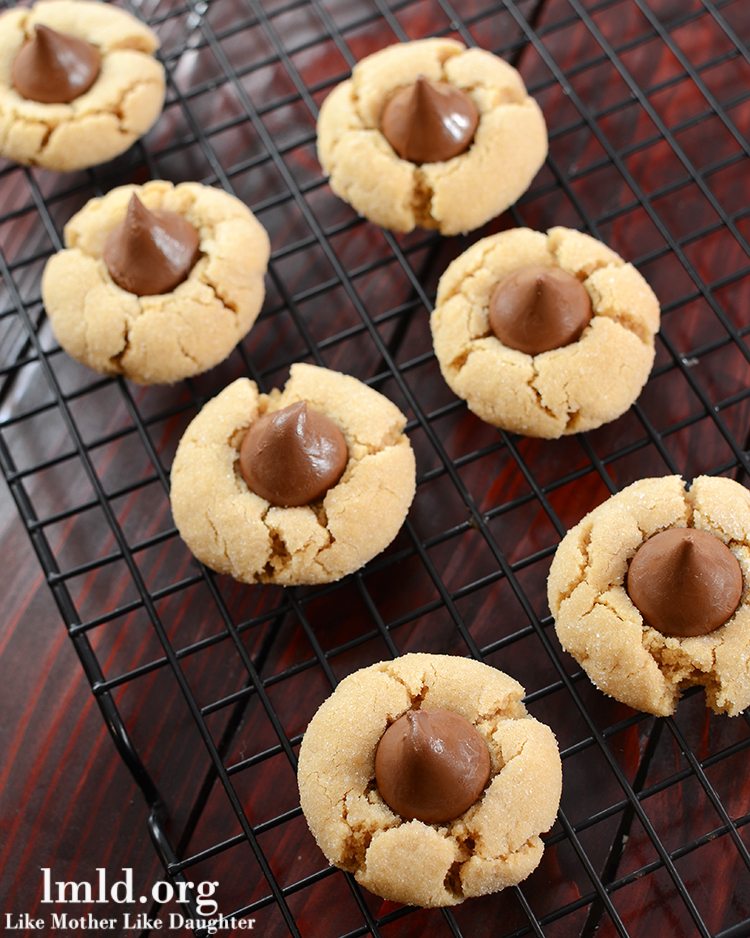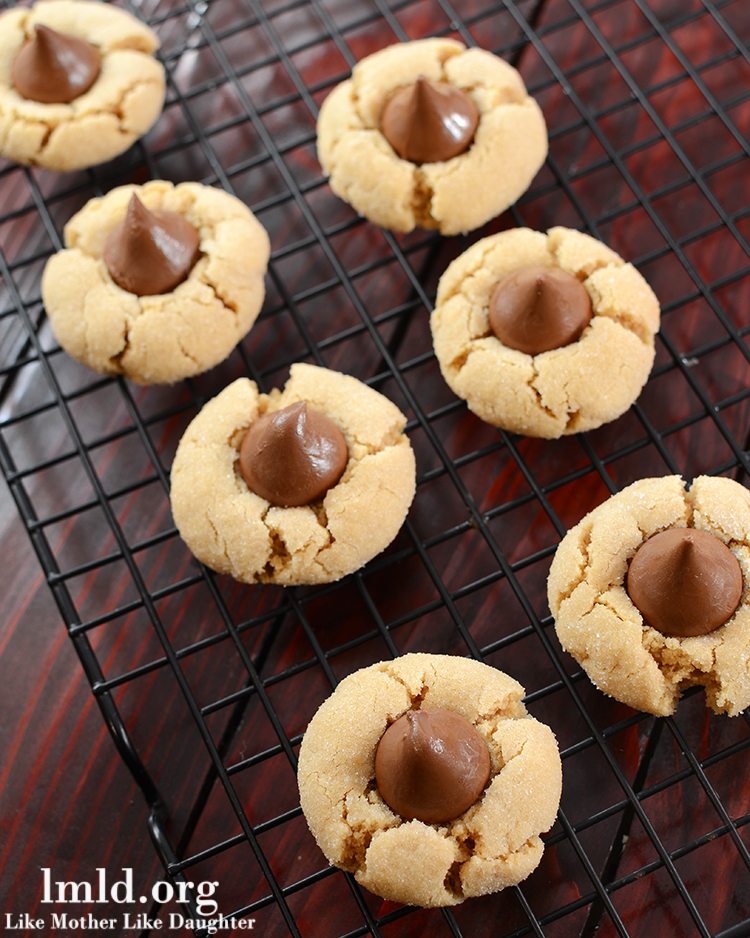 Just a little recap, in case you didn't see Monday's post about Cookie Week. Susan of The Girl In The Little Red Kitchen and Kim of Cravings of a Lunatic have joined together this week with 23 of their blog friends to present to you a week of cookie treats and that includes us! There is every type of cookie you can think of available this week. And now is the time to bookmark these recipes for the upcoming holidays and cookie swaps!  Also, make sure you enter the giveaway with 4 fabulous prizes from KitchenAid, King Arthur Flour, OXO, Silpat and Zulka Pure Cane Sugar to help with all your cookie making needs! Here's the Rafflecopter to enter the giveaway!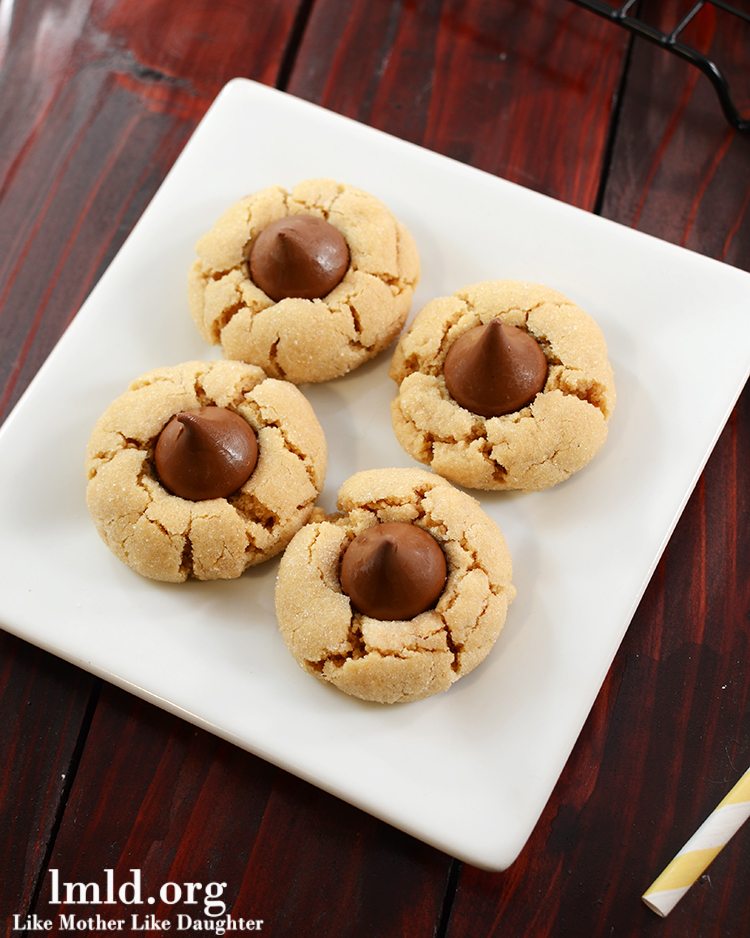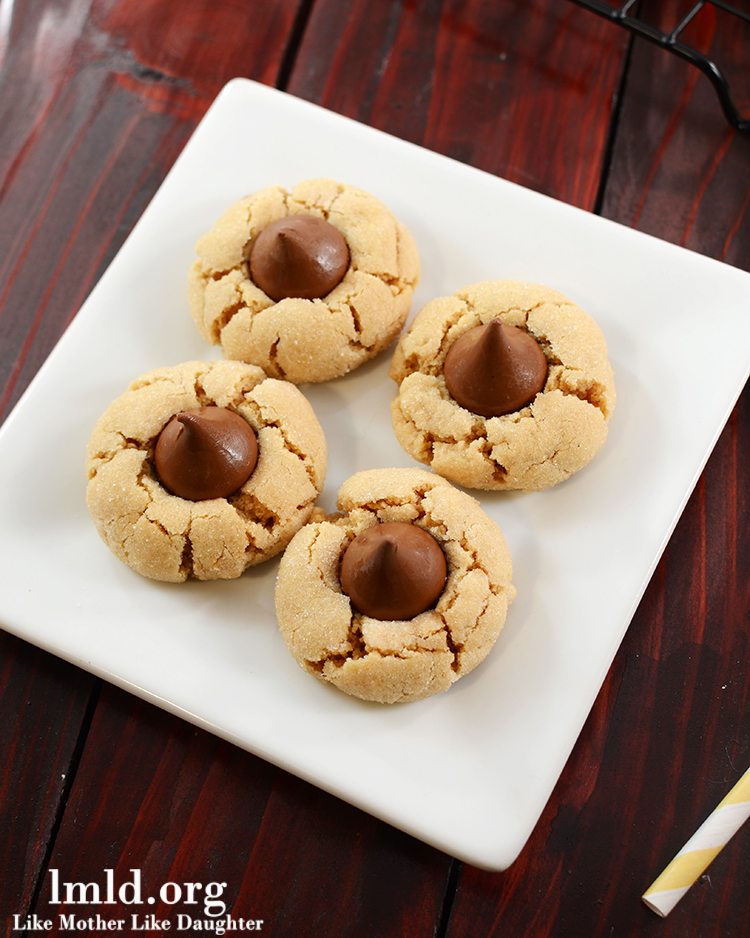 Today's recipe is one of my favorite type's of cookies ever. Peanut Butter Blossoms. They are fairly easy cookies with a simple peanut butter cookie base with a chocolate candy kiss pressed into the middle when they are done baking. Easy peasy, right?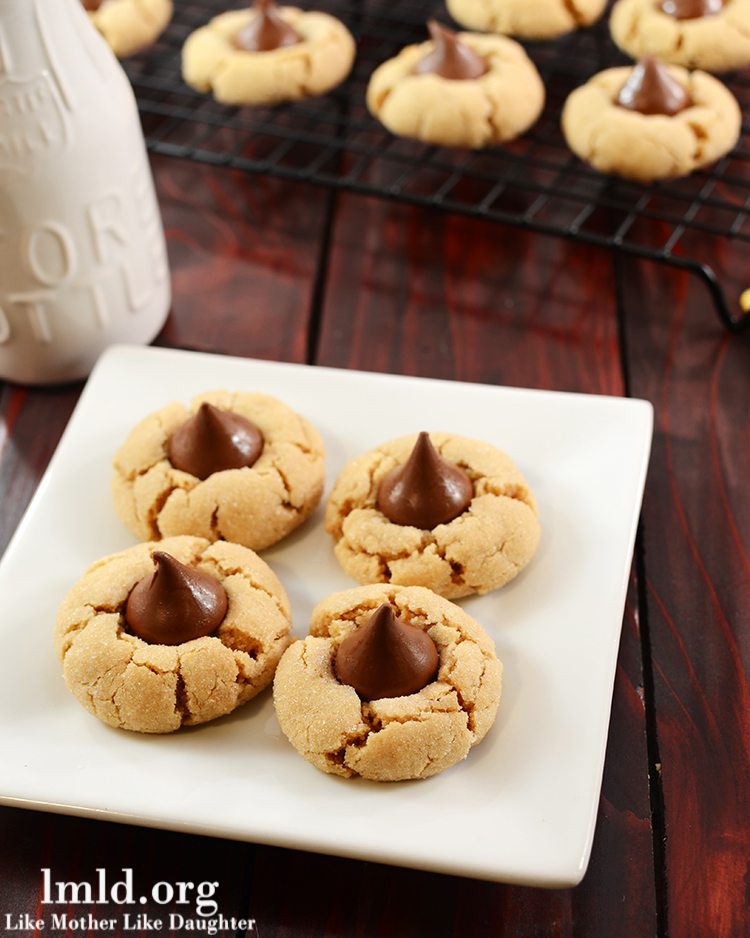 And who doesn't love the combo of chocolate and peanut butter?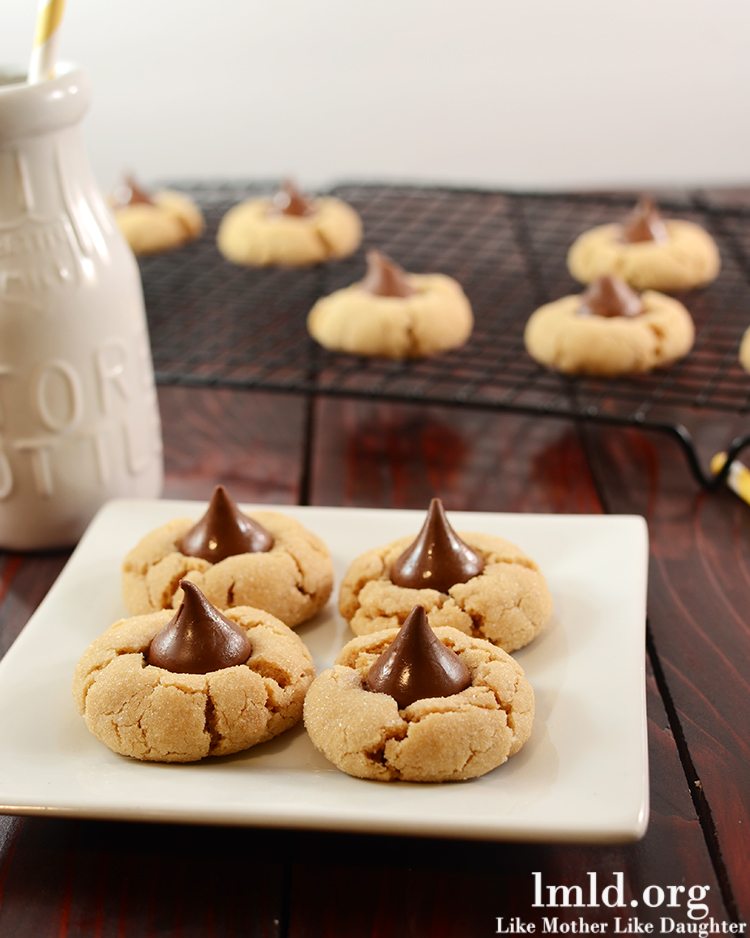 Like I said, these cookies are one of my favorites. They are easy to make and delicious. And they make a great addition to your holiday baking, whether its just for you to eat yourself or to share with your neighbors.
Peanut Butter Blossoms
Ingredients
½ cup butter (1 stick), softened
¾ cup creamy peanut butter
⅓ cup sugar
⅓ cup brown sugar
2 tsp vanilla extract
1 egg
½ tsp salt
1 tsp baking powder
1½ cups flour
¼ cup sugar for rolling the cookies in
Instructions
Preheat oven to 375 degrees.
Combine butter, peanut butter, sugar and brown sugar and mix together till combined.
Stir in the vanilla.
Add the egg and mix in completely.
Add salt, baking powder and flour and stir until just combined.
Roll cookies into inch sized balls. Roll each ball into the extra sugar.
Place cookies about 1½ inches away from each other on a cookie sheet lined with parchment paper or a silicone mat.
Bake cookies for about 8 minutes until they look done and nice and golden.
Remove cookies from oven and push 1 chocolate kiss into the top of each cookie (it will cause the cookies to crack some).
Move cookies to cooling rack and allow to cool.
Enjoy these peanut butter and chocolate cookies, and share some with your neighbors!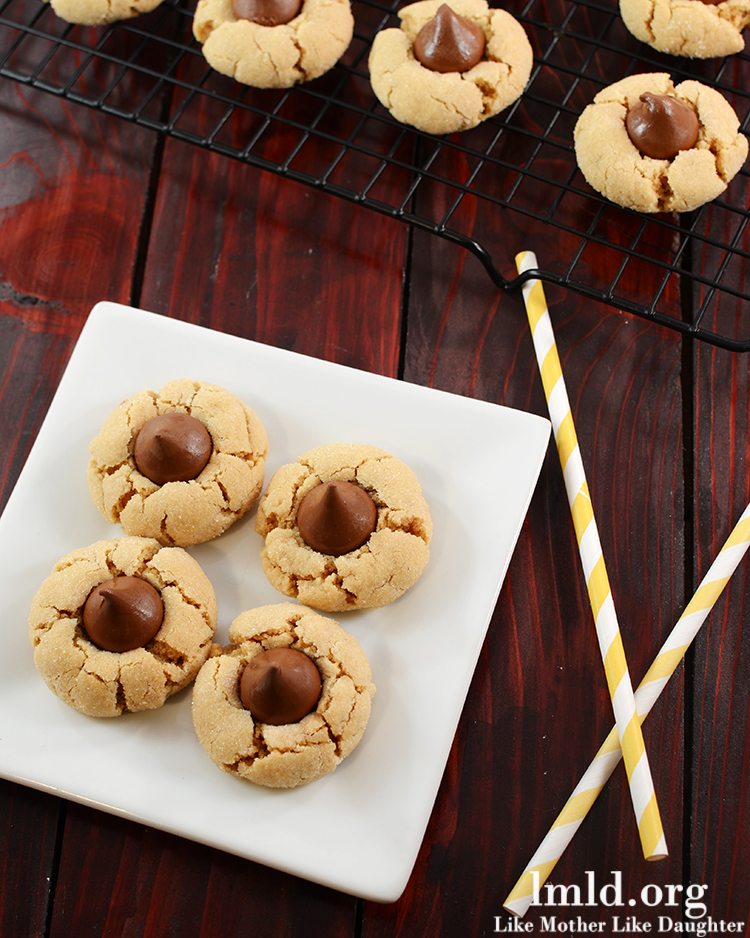 And if you need some more cookie recipe ideas!