This easy to make thanksgiving gravy, is the perfect light gravy with only a few ingredients, butter, stock, flour and salt and pepper. Great for thanksgiving on top of homemade mashed potatoes. 
The Thanksgiving Gravy just might be my favorite part of the Thanksgiving feast. I like to pour it on top of the mashed potatoes, the turkey, the stuffing, and I like to dip my rolls in it too. Since the Thanksgiving gravy is such an important aspect of the meal – its important that its delicious right?
This gravy is made with only a few ingredients – butter, flour, stock (I used chicken for mine, but please use turkey if you have it – especially if you have the fresh drippings from a turkey you cooked!) and a little salt and pepper for seasoning. You could add some other herbs if you wanted for flavor too.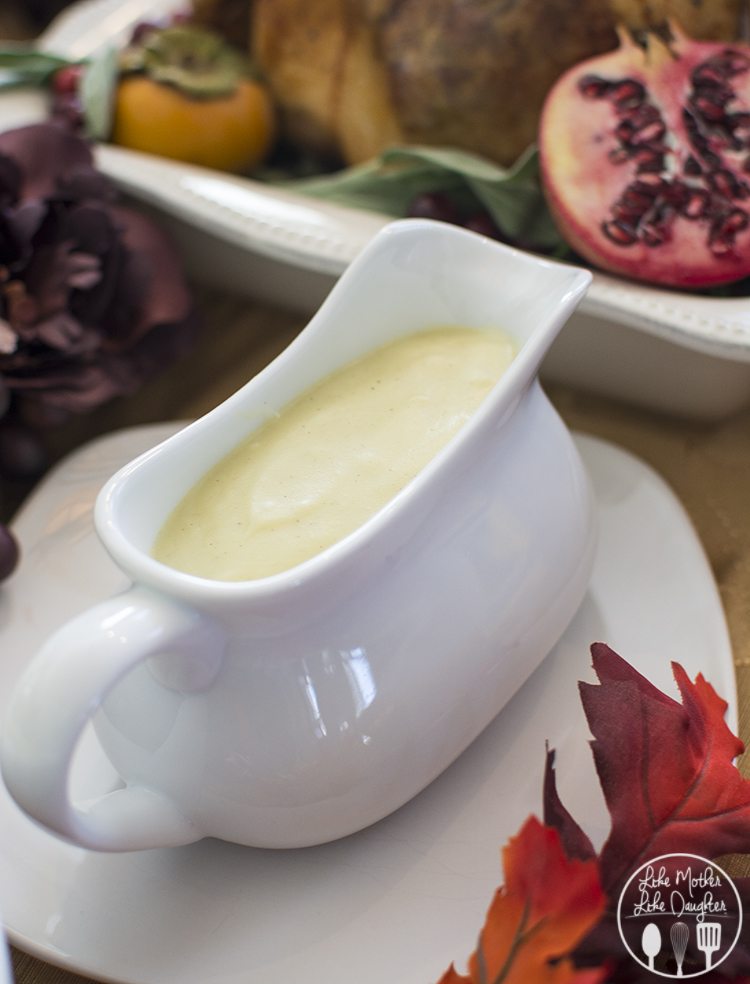 This is another dish that I made for our blogger Thanksgiving last week. Stay tuned for my delicious mashed potato recipe that you can pour this gravy all over!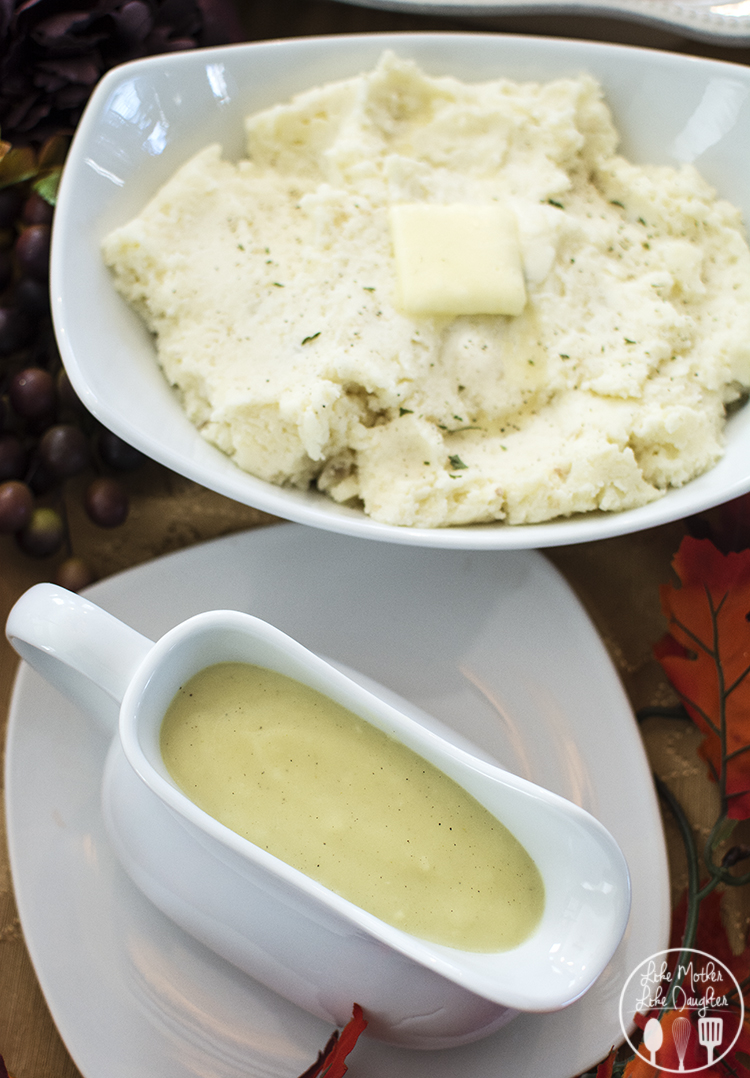 Thanksgiving Gravy
Ingredients
¼ cup (1 half stick) butter
¼ cup flour
4 cups turkey (or chicken) drippings/stock/broth
salt, to taste
pepper, to taste
Instructions
Slice your butter into thin pieces and melt it in a large sauce pan over medium high heat.
Once your butter is melted add in your flour and stir it together with your butter till combined. Cook for about 3-4 minutes until nice and fragrant.
Slowly pour in your liquid while whisking to combine everything together.
Bring to a slow boil and allow everything to cook until gravy gets to desired thickness.
Season with salt and pepper to taste.
Enjoy this delicious Thanksgiving gravy on top of all your favorite Thanksgiving foods – especially your mashed potatoes!