Summer is all about eating ice cream or ice cream is all about summer.  They both go hand and hand especially if you are eating a ice cream cone. Today I have a refreshing tutti frutti ice cream recipe for you using fresh squeezed orange and lemon juice from beautiful Melissa's Produce citrus. The oranges and Meyer lemons were so juicy, I only needed 1 of each to get all the juice for the recipe.  Boy, did my home smell frutti and citrusy.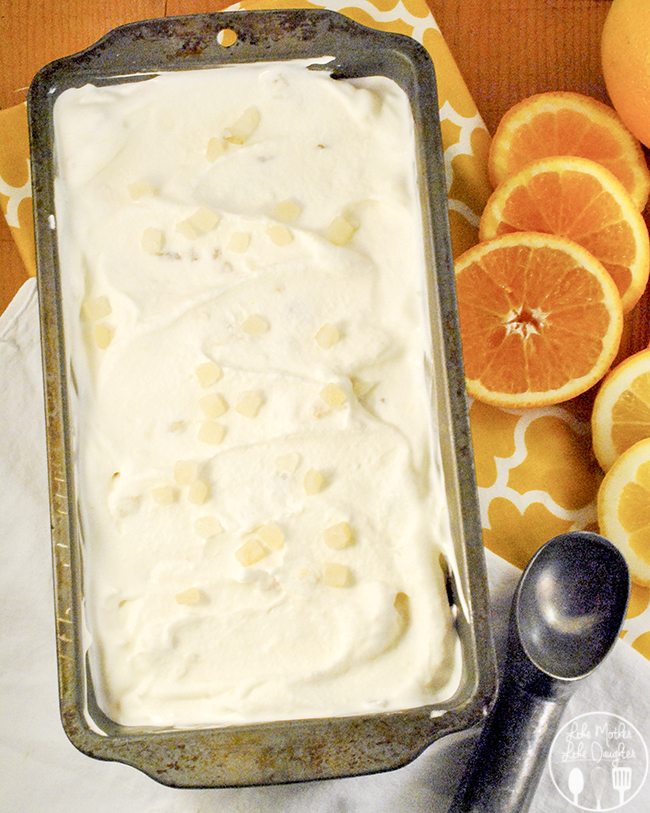 I made lemony tutti frutti ice cream because this post is more about lemonade than the ice cream recipe.  Specifically Alex's Lemonade Stand Foundation.  Do you know this?  Alex (1996-2004) was diagnosed with neuroblastoma before she was even 1, at age 4 she decided she wanted to raise money to cure all childhood cancer by hosting a lemonade stand.  Now Alex's Lemonade Stands are held throughout the nation and all funds raised go directly to the Foundation to help with childhood cancer research.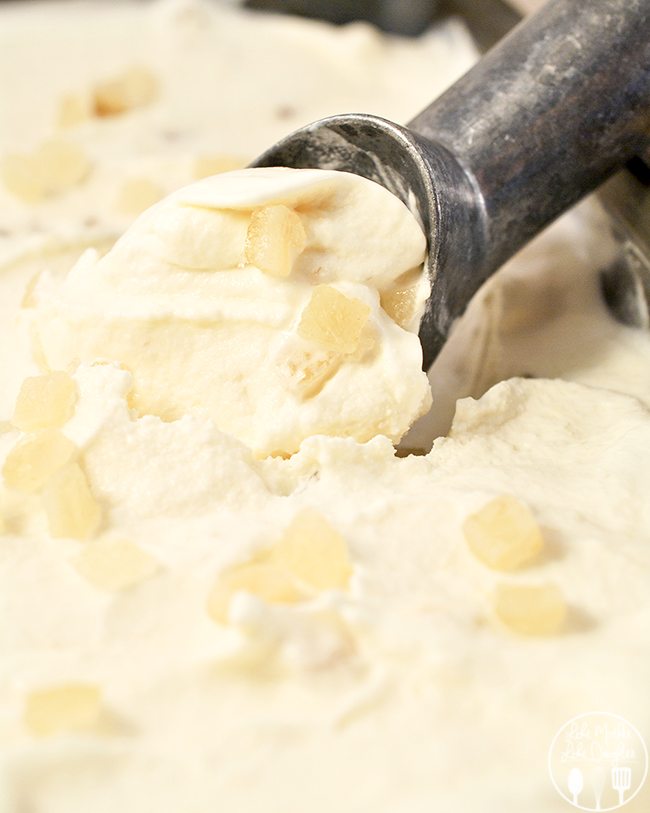 This year I am lending a hand by letting you know about the greater San Diego area Grand Lemonade Stand held on July 25 from 10:00 am until the lemonade and baked goods run out or 6:00 pm.  There will be lemonade to drink (donations accepted), baked goods (LMLD Food goodies will be for sell), live bands, food vendors, 94.9 live broadcast, and nearby restaurants donating a portion of their profits to the Foundation. The lemonade stand is family friendly and located at 3366 Adams Avenue, San Diego.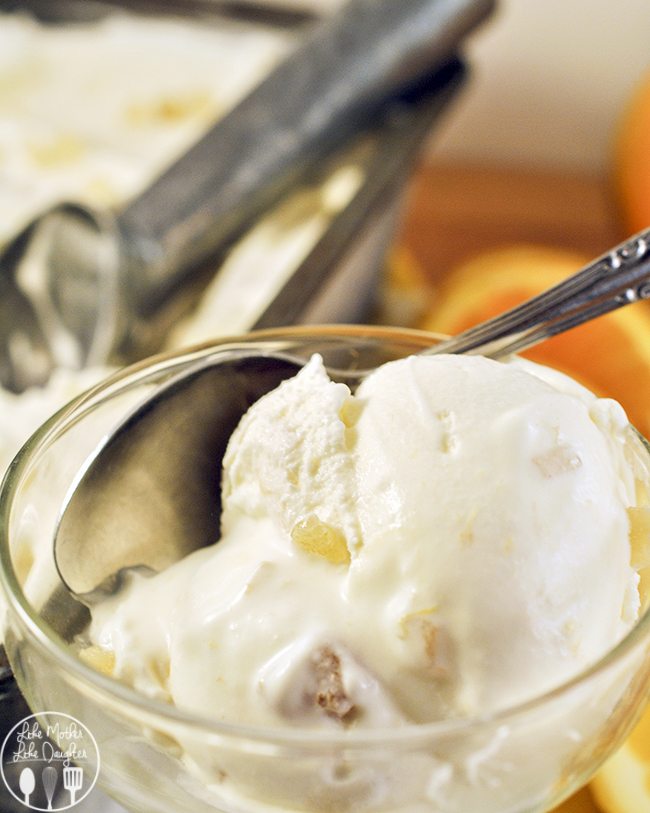 Tutti Frutti Ice Cream
Tutti Frutti Ice Cream is refreshingly, citrusy ice cream made from fresh squeezed orange and lemon juice with banana and candied lemon/orange peels.
Recipe type:
Soft Serve Ice Cream
Ingredients
1½ cups milk
1½ cups heavy cream
1½ cups sugar
1½ banana (frozen)
¾ cup fresh squeezed orange juice
¼ cup fresh squeezed lemon juice
¼ cup candied orange peel
¼ cup candied lemon peel
Instructions
In a large bowl add milk, cream, sugar, orange juice, and lemon juice - stir to mix well
Following the directions on your ice cream machine, have it ready and churning
Pour milk and juice mixture into your ice cream machine, let churn until mixture is like whipped topping
Slice the frozen bananas, add to the ice cream
Add the candied orange and lemon peel
Continue to churn ice cream until machine stops
Eat right away or freeze
To store scoop ice cream into a loaf pan, cover with foil, set in freezer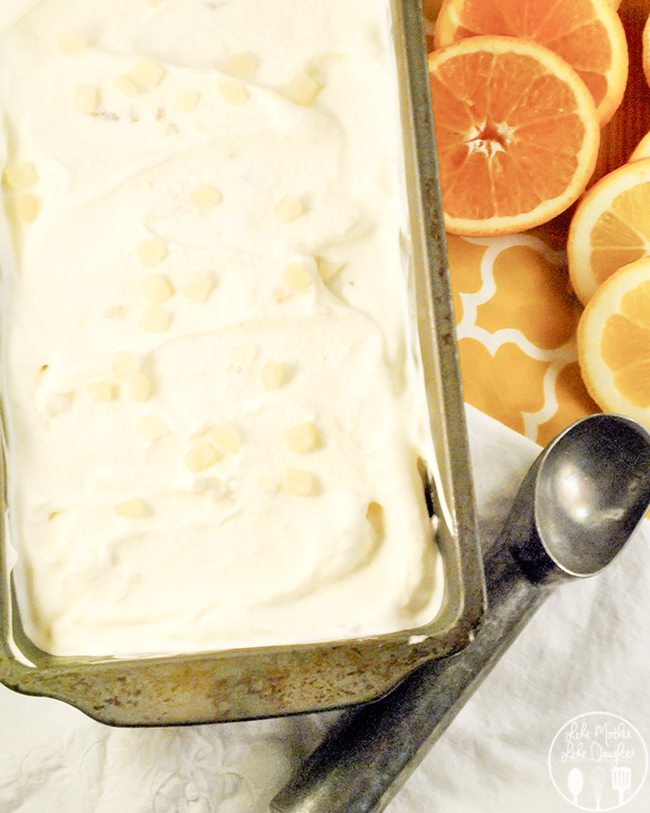 Another thing summer is about is kids eating ice cream, whether it is tutti frutti ice cream or Salted Carmel Pecan or Cake Batter or Vanilla ice cream.  And the more kids the better, so let's bust childhood cancer and drink some lemonade because I hope that each child can lick ice cream and drink lemonade for more summers than they can imagine.
If you want to know more about visit Alex's Lemonade Stand.
Melissa Produce provided the lemons, oranges, and the candied lemon and orange peels for this post.

The Miller Tribe's Grand Stand has raised over $100,000, making it the largest fundraising stand in California. They have raised 0.1% of the entire budget of the foundation. That's pretty incredible.
I'm encouraging you, my generous readers, to appreciate your healthy children, nieces, nephews, and grandchildren and pay it forward this week. Donate any amount to the Miller Tribe's fundraising effort here. All donations are tax-deductible.

If you're in San Diego, come out and support the stand!
Normal Heights
3366 Adams Avenue from 10 am – 6 pm
Lemonade, games, music, Star Wars characters, silent auction items including a gorgeous citrus basket from Melissa's Produce, discounted Legoland tickets, bake sale (including gluten-free goodies from me), discounted Hess Fest tickets, and more
Satellite stand at Thorn Street Brewery from 12 pm—6 pm
Lemonade, discounted Legoland tickets, discounted Hess Fest tickets, and me!
Hess Fest on Grim Street between North Park Way and University
Donation table
Please visit these supporters of the event on Saturday, thank them for their generous donations, and ask about their special food and drink items!
Blind Lady Ale House
Ponce's Mexican Restaurant
Sabuku Sushi
Santos Coffee
Sycamore Den
The UnOptical
Thorn Street Brewery
Viva Pops
And our generous long-time partners FM 94.9, Adams Avenue News, and Legoland California Resort.