One of the things I have missed eating since becoming pregnant is cookie dough. I mean, who doesn't love licking the bowl clean after making a batch of cookies, or eating a small grabful along the way. But also I've missed licking out my bowls of cake batter, and brownie batter.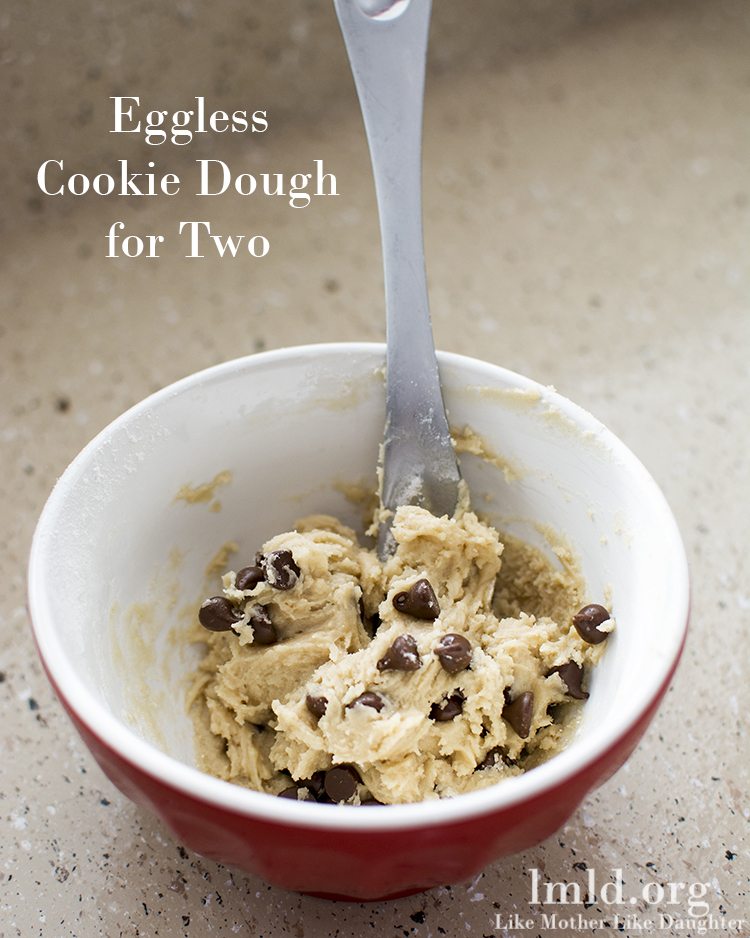 Finally, with a little inspiration from pinterest I remembered that I can make eggless cookie dough and that would be perfect just for this occasion.
I've made cookie dough truffles and about a half dozen cookies for two, so why hadn't I thought of combining the two ideas and making some eggless cookie dough that I could just eat by the spoonful. (Now let me warn you, there are some things saying that raw flour is also bad for you – I haven't had any problems with it, but be warned).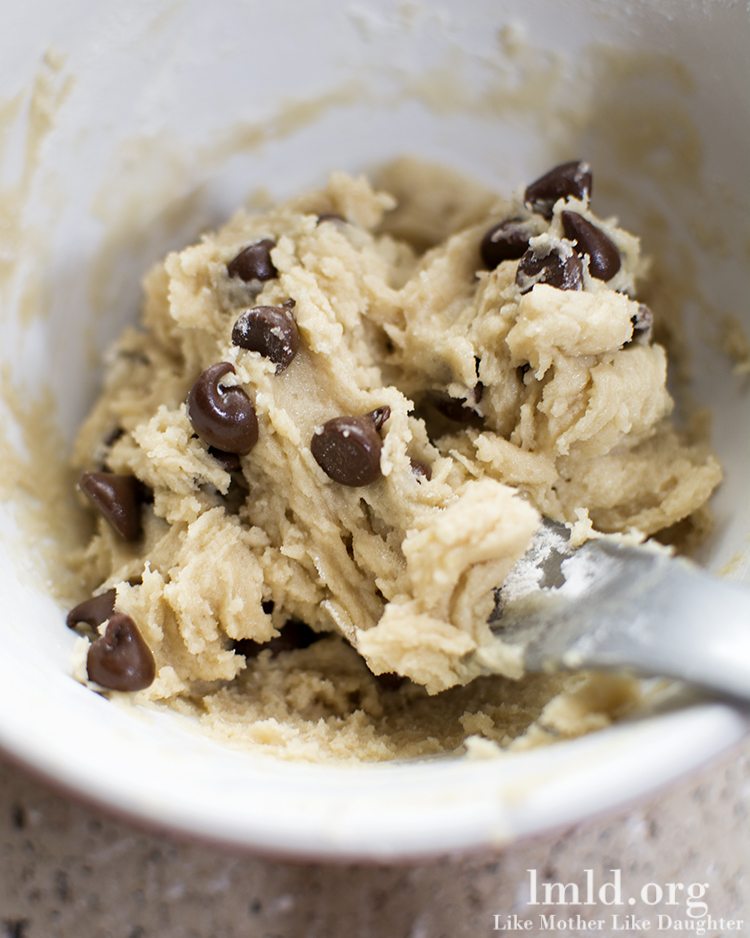 Anyway, making up this bowlful of cookie dough for two (or lets be honest – for one) was just the treat I needed after a long day of work. And you'll be so proud – I didn't even finish it all! But it makes the perfect small bowlful, just for you and a loved one – just like my chocolate chip cookies for two, but in dough (eggless dough) form.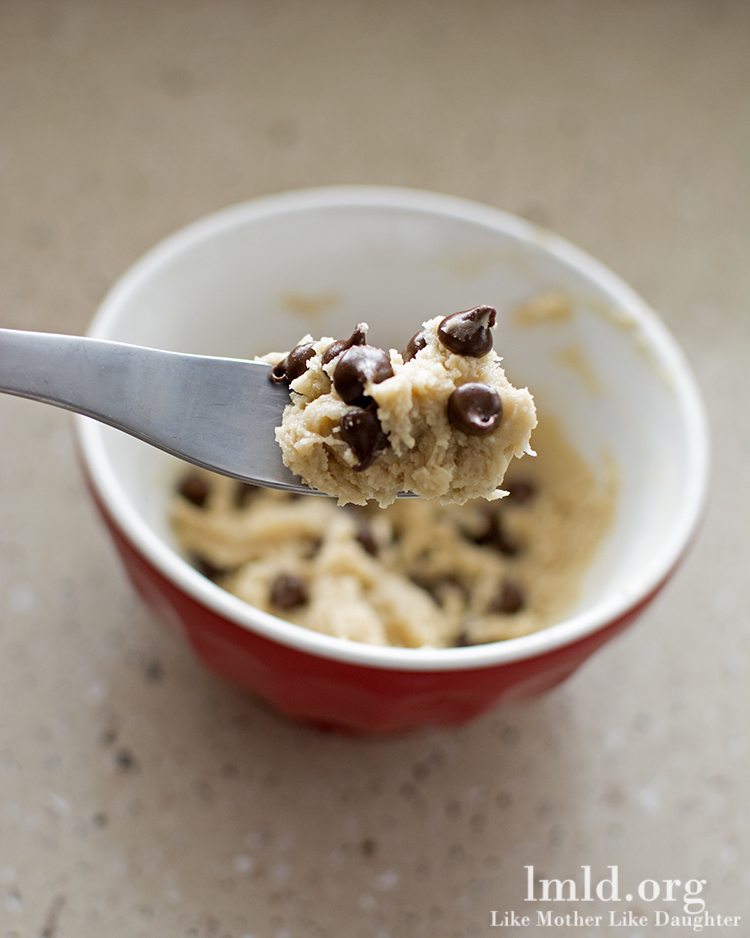 And I still need to work on finding a way that I can eat cake batter and brownie batter without the eggs – I'll get back to you on that one.

Eggless Cookie Dough for Two
Ingredients
2 TBS UNSALTED butter, softened
2 TBS brown sugar
1 TBS sugar
¼ tsp vanilla
1 TBS milk
⅛ tsp salt
6 TBS flour
¼ cup milk chocolate chips
Instructions
In a small bowl, cream together your butter and your sugars until mixed.
Add in your vanilla and milk and stir to combine.
Add in your salt and flour and mix until all combined. (Add a little more flour if mixture is too wet)
Dump in your chocolate chips and stir them into the cookie dough.
Enjoy this delicious cookie dough without the worry of eating raw eggs.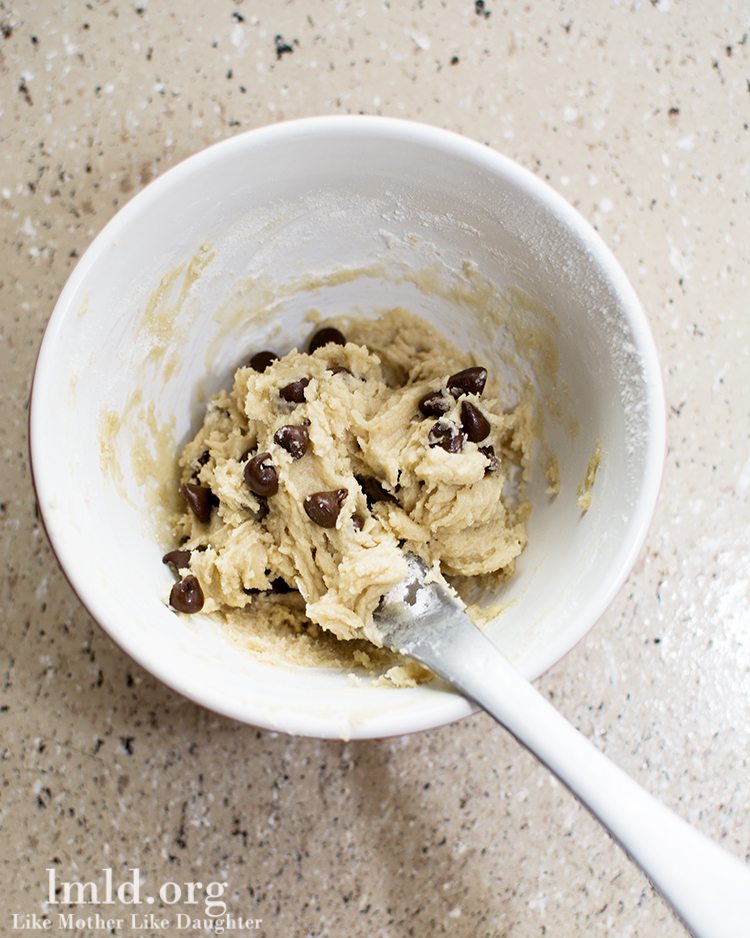 GET READY TO MAKE THIS DELICIOUS COOKIE DOUGH WITH THESE KITCHEN TOOLS:
You might also like these other cookie dough recipes:
Peanut Butter Chocolate Chip Cookie Dough for One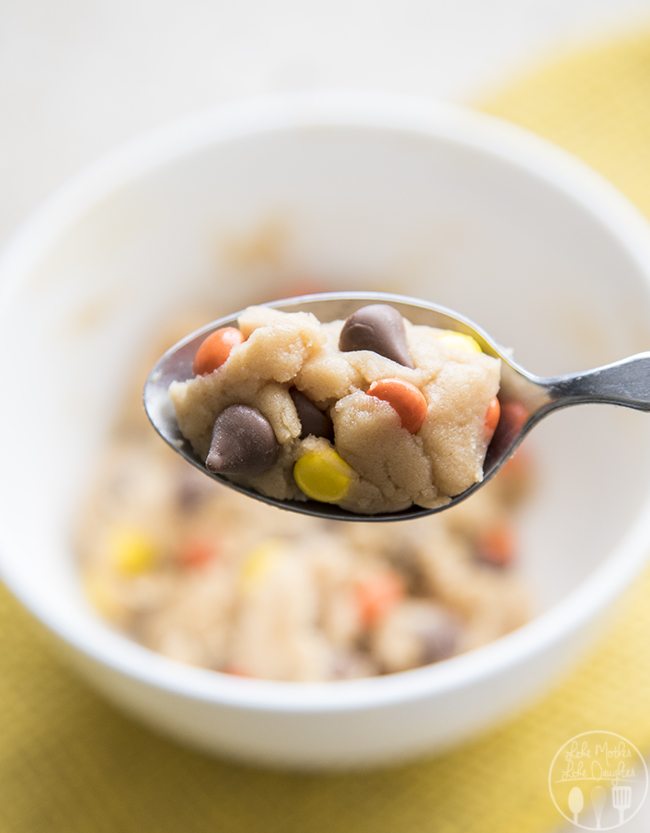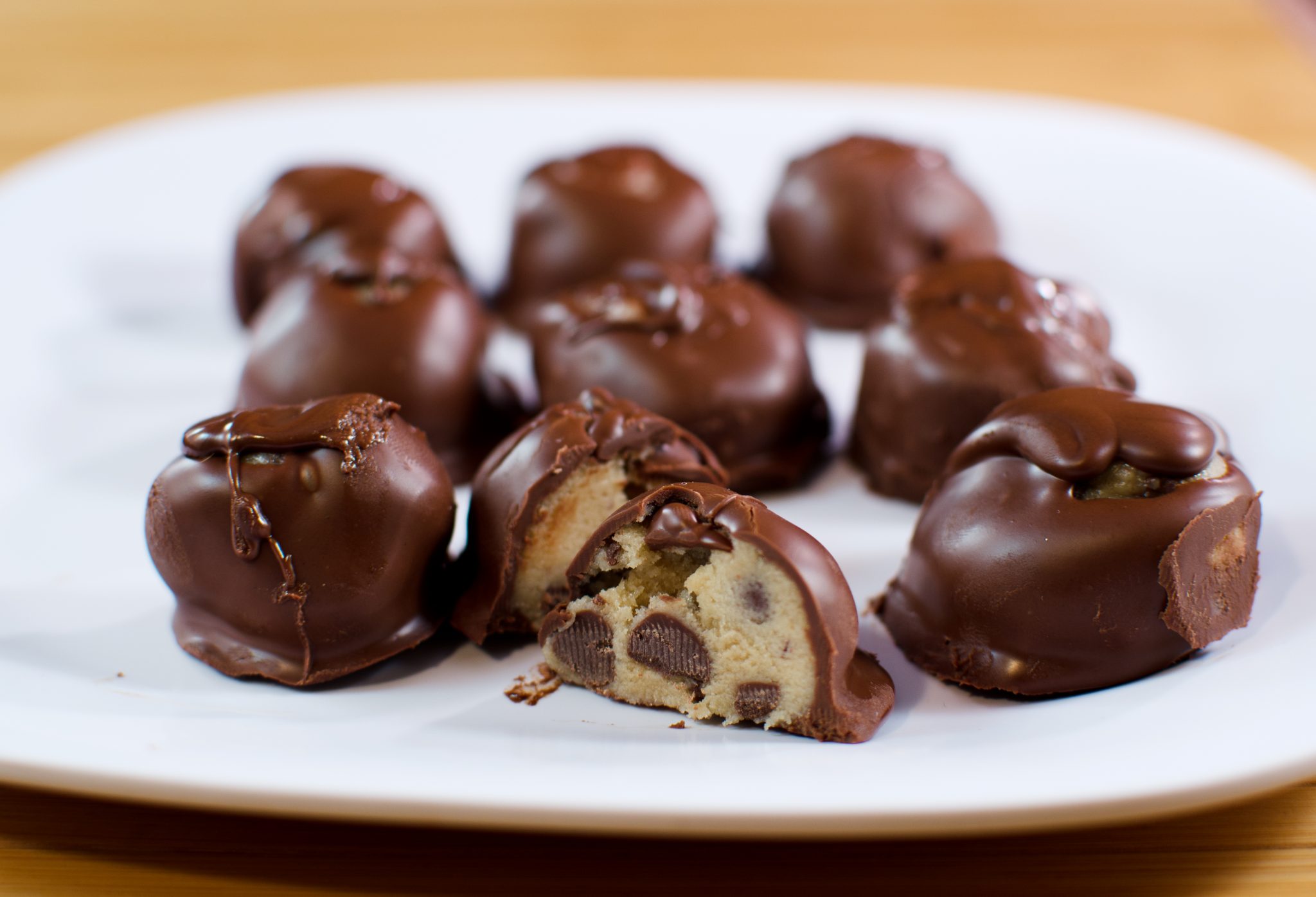 Chocolate Chip Cookie Dough Ice Cream