This Strawberry Yogurt Cake is moist and refreshing for your brunch, lunch, or dinner with fresh strawberries and strawberry yogurt to make a practically perfect cake in every way.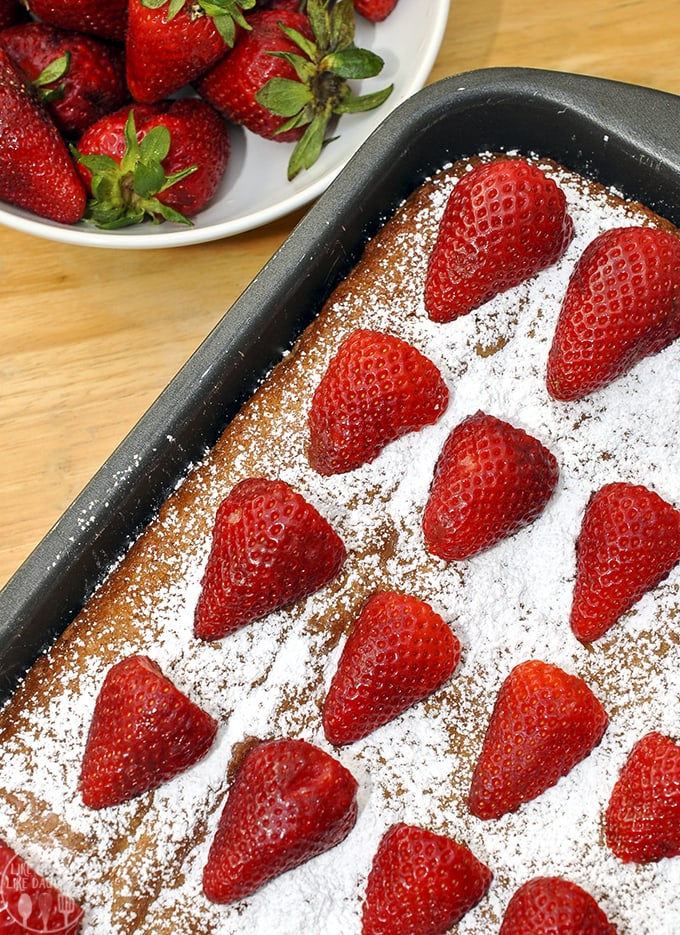 This strawberry yogurt cake is practically perfect in every way. It is practically perfectly sweet, perfectly moist, perfectly strawberry, and perfectly refreshing.
It is practically perfectly easy to make and bake. And it is practically perfect for breakfast, lunch or dinner whether as a dessert at lunch or dinner or the main dish for breakfast. I mean it does have yogurt and strawberries in it.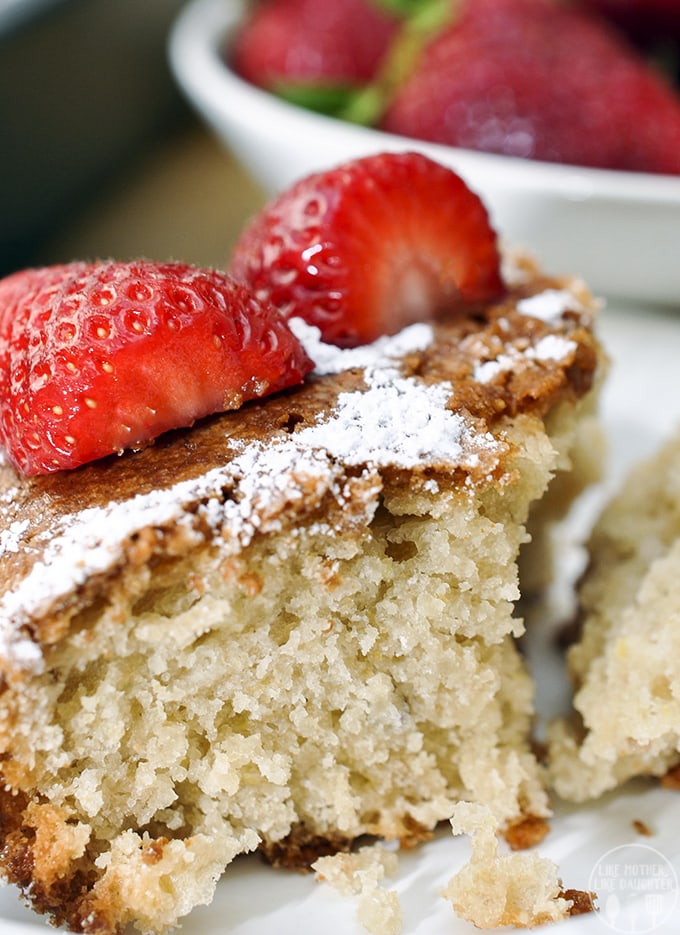 This is a practically perfect strawberry yogurt cake for spring or summer with all those beautiful strawberries to taste and delight. And it is practically perfect for your family.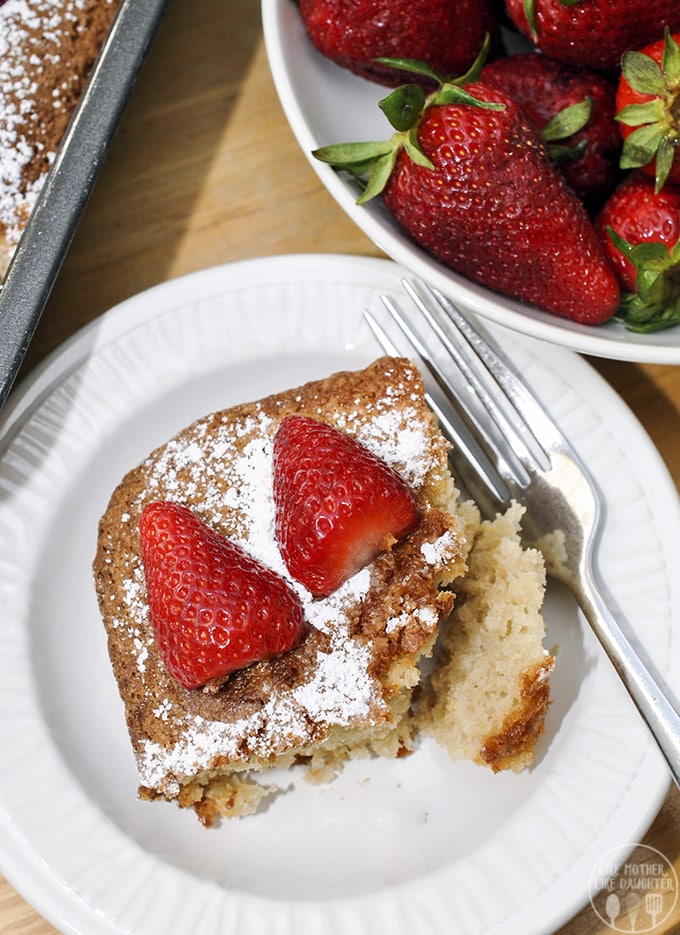 Strawberry Yogurt Cake
A strawberry yogurt cake baked with strawberry yogurt and topped with fresh strawberries for the most practically perfect cake for your family.
Ingredients
4 ½ cups flour
4 large eggs
3 cups white sugar
1 ½ cups strawberry yogurt
¾ cup canola or sunflower oil
1 ½ Tablespoons baking powder
1 pinch of salt
15 medium to large strawberries (washed and green stem removed)
¼ to ½ cup powdered sugar
Instructions
Preheat oven to 350 degrees
Grease and lightly flour a 9x13 baking pan
In a large bowl add all the dry ingredients except the powdered sugar, whisk together
Add the eggs, strawberry yogurt, and canola oil, stir to incorporate fully (the batter is very thick if you want you can add a Tablespoon or two of milk)
Pour into the baking pan
Bake at 350 degrees for 40 minutes or until a toothpick comes out clean
Let cool
Sprinkle the powdered sugar over the top of the cake
Cut the strawberries in half lengthwise, set on cake to decorate
Save
Save
Save
Save