Although Nate and I aren't vegetarians or vegans, occasionally we like to eat meatless meals too. When I joined Silk to come up with a meatless dinner idea, I thought of this butternut squash pasta.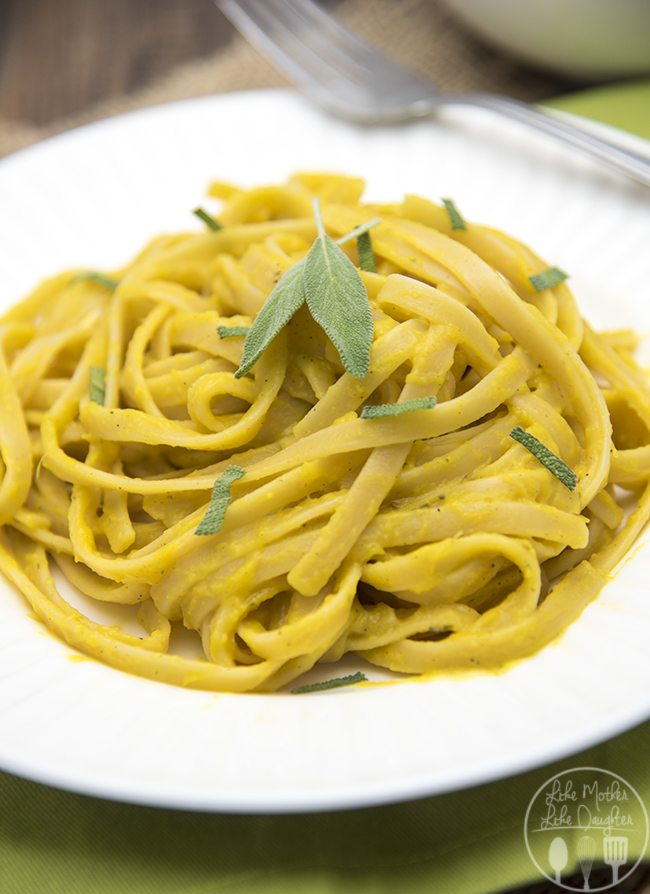 I made a simple and flavorful vegan pasta sauce using onion, celery, minced garlic, vegetable stock, Silk Almond Milk, sage, oregano, salt and pepper and of course roasted butternut squash. I of course served mine up on pasta noodles, I used fettucine noodles, but any noodle would do. And the great thing about this sauce is it would be delicious on pizza, lasagna, steamed vegetables or just for dipping some garlic bread into. Making it perfect for your main dish, a side dish or whatever.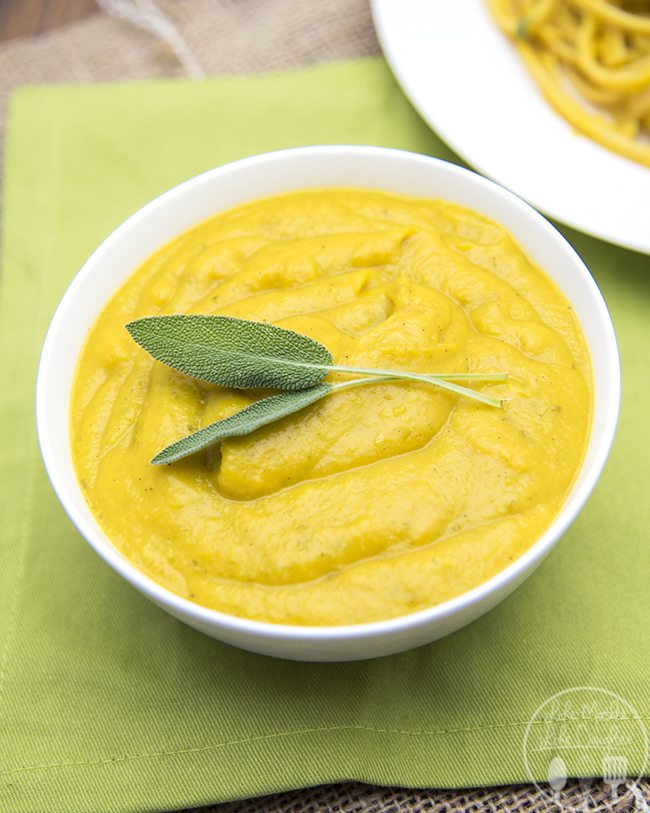 Nate and I are going to try eating at least one meat free meal a day a week, and we'd love to have you join us! Monday nights are the perfect night to have a meatless meal, and why not enjoy a football game while your at it. Visit Silk Sideline Meat for . #meatlessmondaynights for some more delicious recipes and your chance to win the ultimate game day room makeover!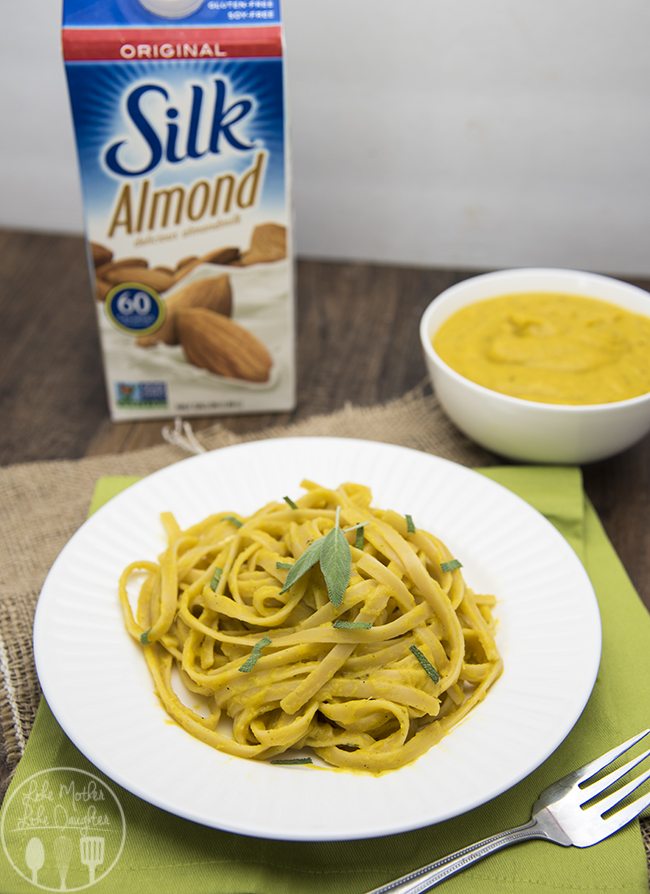 This pasta is a great place to start! Its so delicious, creamy and packed full of flavor. Serve your pasta with fresh steamed veggies to make it extra filling!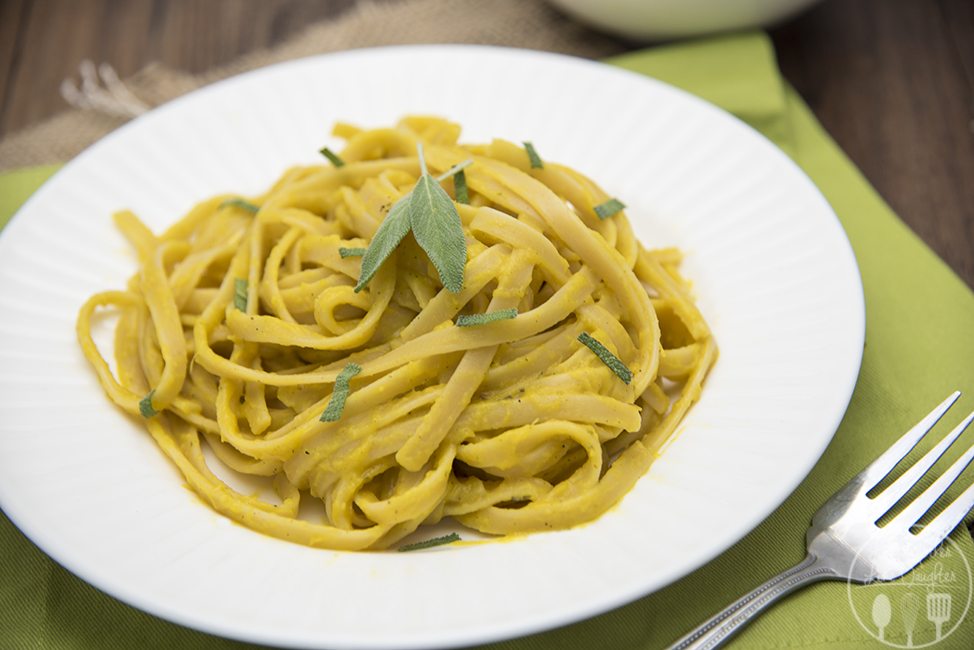 Silk has lots of great plant based products to help you enjoy Meatless and dairy free Monday nights. Including Silk Soymilk, Almondmilk, Cashewmilk, Coconutmilk and a Dairy Free Yogurt Alternative.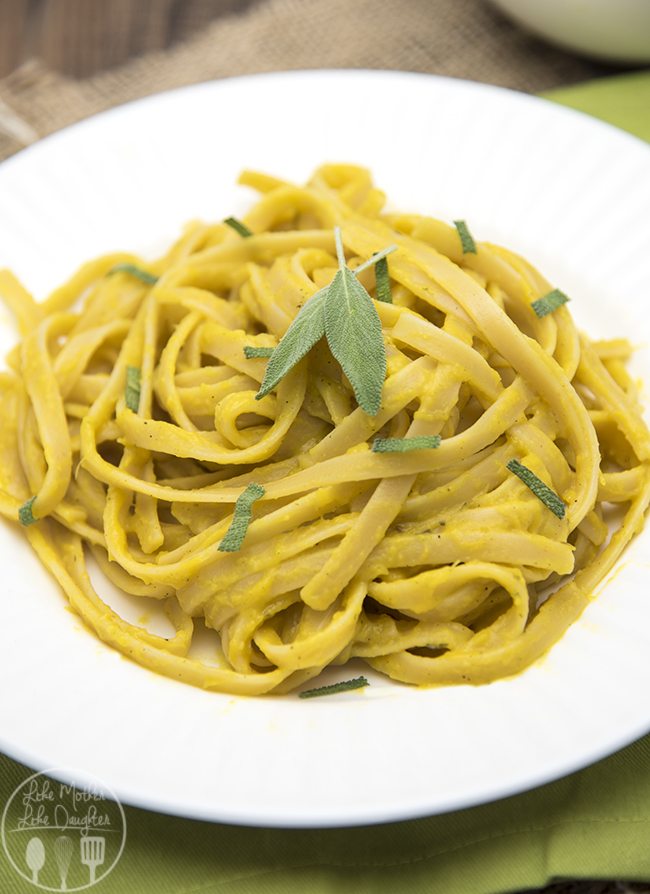 Butternut Squash Pasta
Ingredients
1 TBS olive oil
⅓ cup diced onion
⅓ cup diced celery
1 TBS minced garlic
2½ cups roasted butternut squash (I cut my squash in half, sprinkle with a little salt and pepper and roast for about an hour - this was 1 half of a large squash)
4 fresh sage leaves
¾ cup vegetable broth
½ cup Silk almondmilk
½ tsp oregano
½ tsp salt
¼ tsp pepper
Instructions
Heat olive oil in a large pot over medium heat.
Once hot add in the onion and celery. Cook for about 6 minutes, stirring occasionally til soft and translucent.
Add in your minced garlic and saute for 20 seconds.
Add in your roasted squash and sage leaves. Cook for another minute stirring often.
Pour everything into your blender and blend until nice and smooth.
Return sauce to your sauce pan and season with oregano, salt and pepper.
Heat for another 5 minutes then serve on noodles.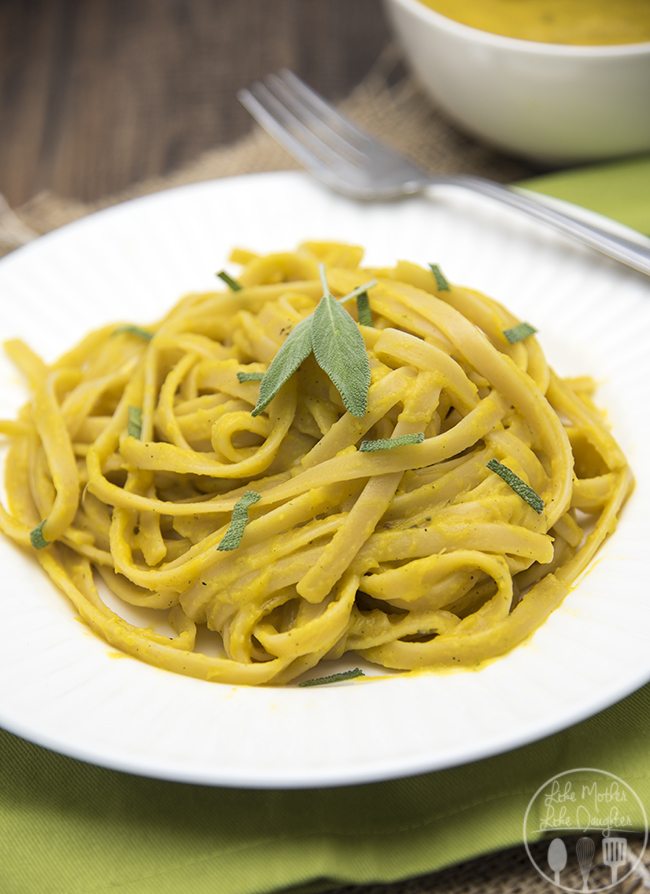 How are you going to do Meatless Monday nights?
This conversation is sponsored by Silk. The opinions and text are all mine.