I got engaged on February 12, 2010. I told my, now, husband that he couldn't propose on Valentine's day because I didn't want that to be our "anniversary" but really I thought he would propose a month or so later because of different things he had told me. Anyway, now I get to celebrate two holidays in February, Valentine's Day and our engage-iversary. Anyway, this last year for one of the holidays we went to this really nice restaurant in our town and to start off our meal that was a few courses we got a delicious butternut squash soup.
Pin this roasted butternut squash soup for later!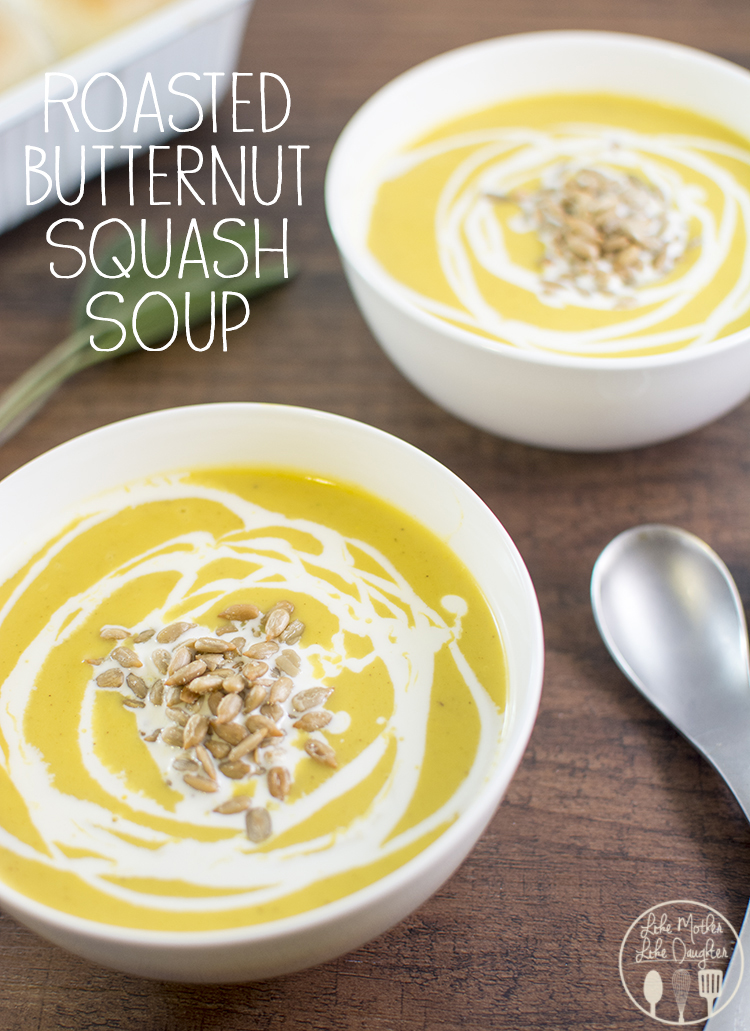 Since then I've been wanting to duplicate that delicious creamy soup and I think I finally have. This soup has just a little bit of sweetness and is a little bit savory, its totally creamy, warm and completely delicious.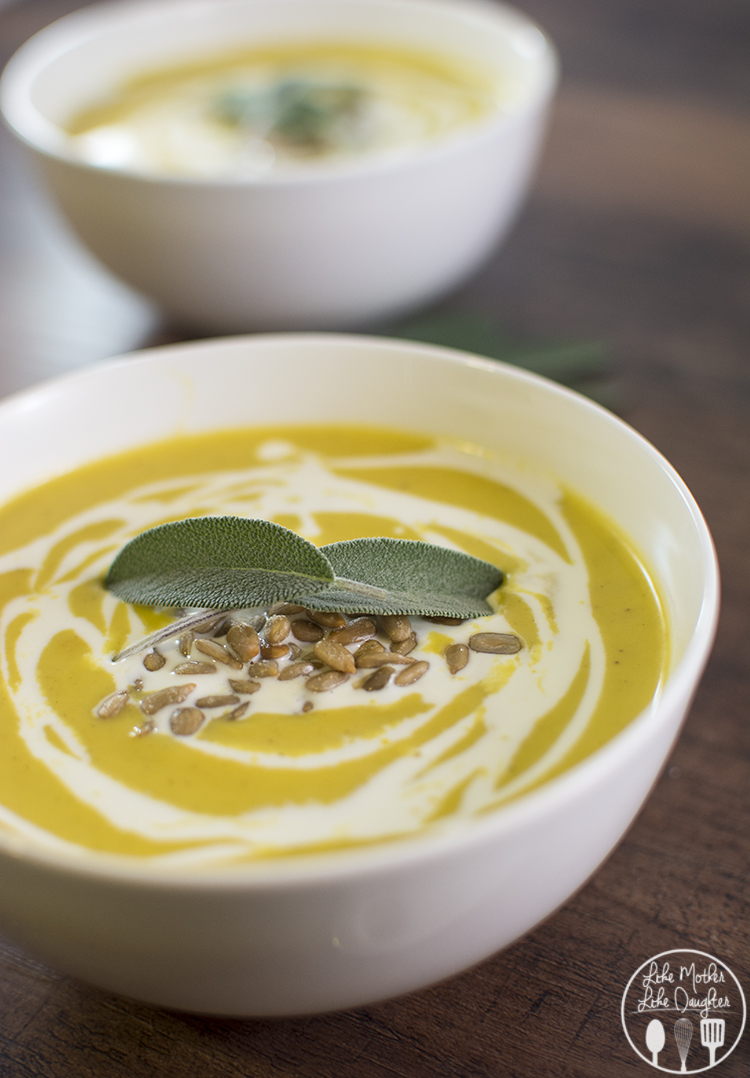 I roasted my squash coated with butter and seasoned with brown sugar, cinnamon and nutmeg and a little salt. Then I sauted some onion and apple and sage. Then added my squash, chicken broth. Blended it all together and then added in some cream.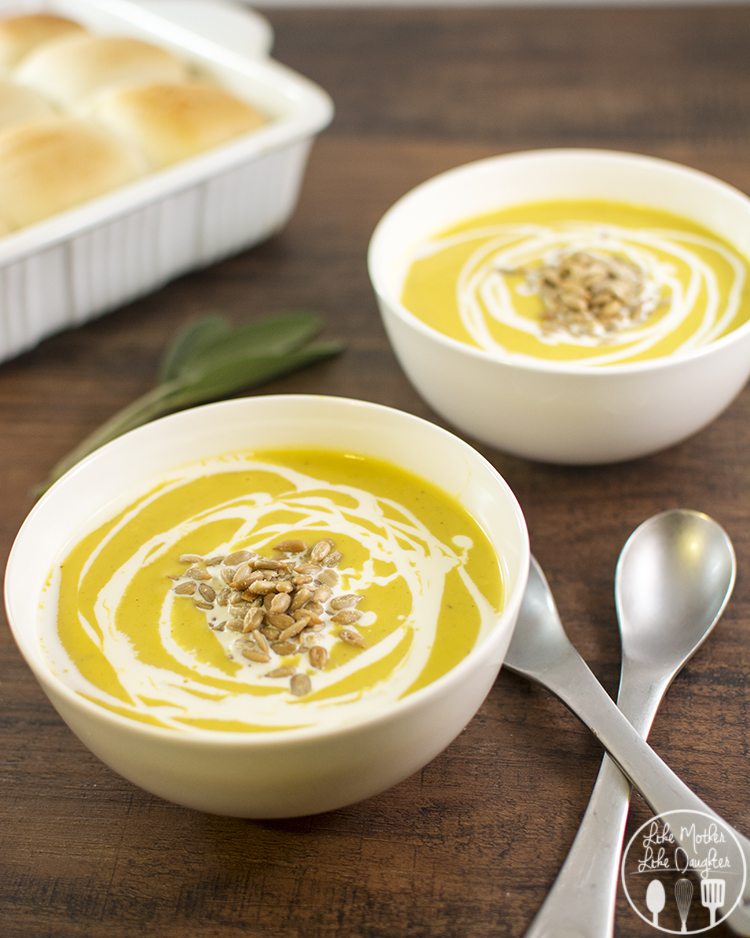 I was inspired by this recipe from chow.com.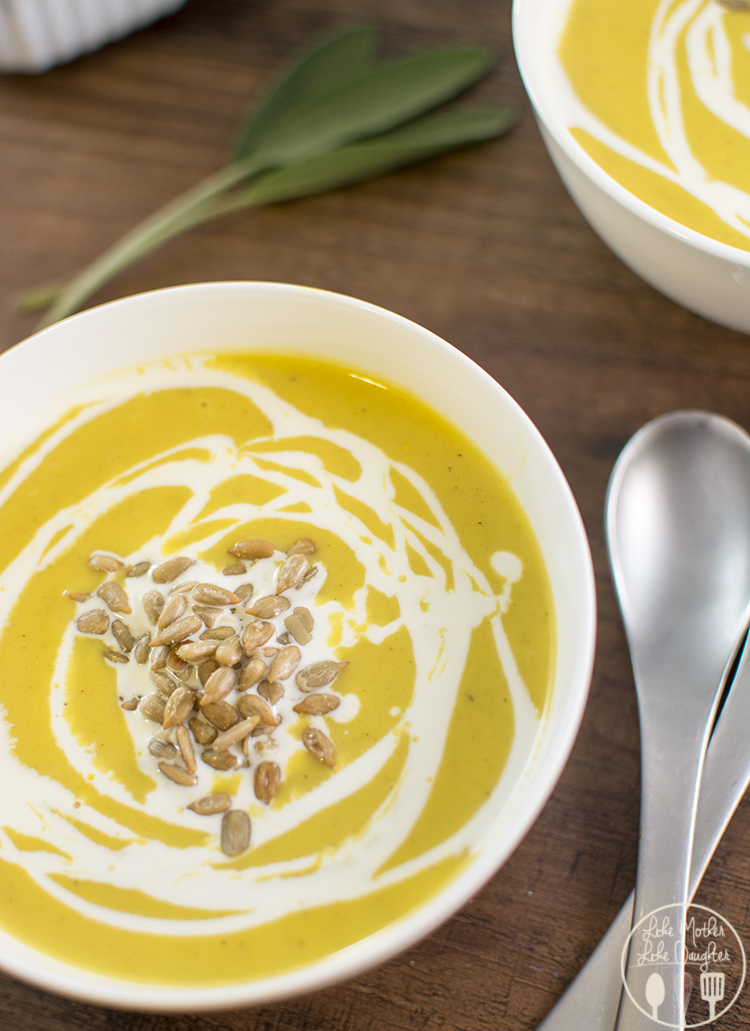 Roasted Butternut Squash Soup
Ingredients
1 large butternut squash
4 TBS butter, divided
2 TBS brown sugar
½ tsp cinnamon
¼ tsp nutmeg
1½ tsp salt
½ cup diced green apple
½ yellow onion, diced
8 fresh sage leaves
4 cups chicken broth
¼ tsp black pepper
½ cup heavy cream (additional to garnish)
roasted sunflower seeds (optional)
Instructions
Preheat your oven to 425 degrees.
Cut your squash in half and scoop out the seeds. Lay squash on a baking sheet lined with foil.
Brush 2 TBS of melted butter over the tops of your squash.
Combine brown sugar, cinnamon, nutmeg and ½ tsp salt in a small bowl and spread over the top of your squash.
Bake for about 1 hour until squash is tender. When done, remove from oven and set aside.
Melt additional 2 TBS of butter in a large deep pot over medium heat. Add the apple, onion and sage and season with a little salt and pepper and cook until apple and onion are soft, about 8 minutes.
When the squash is cool enough to handle, scoop the flesh out of the squash and add it to the pot with the apple and onion. Discard the skins.
Add in the chicken broth, 1 tsp salt, ¼ tsp pepper and stir everything together. Lower the heat to medium low and then bring to a simmer, breaking up the big pieces of squash as you stir. Simmer for about 15 minutes.
Blend everything together until nice and smooth.
Return to the pot and stir in the heavy cream.
Top with additional cream and sunflower seeds when serving if desired.
Enjoy this delicious heart warming soup!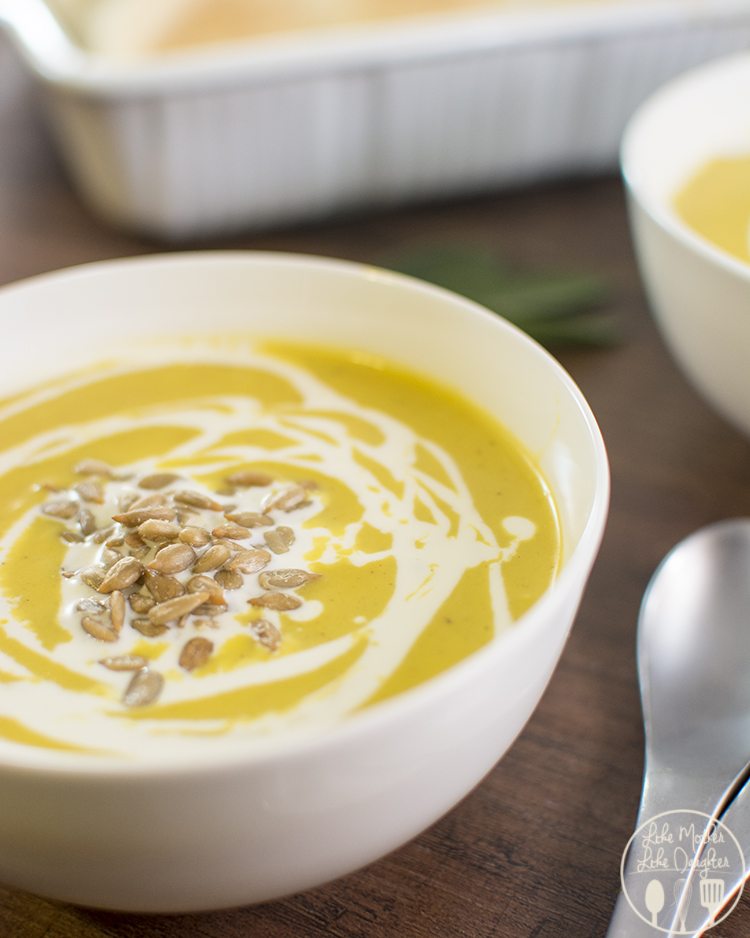 If you like this roasted butternut squash soup, I think you'll also like these butternut recipes:
Wild Rice Stuffed Roasted Butternut Squash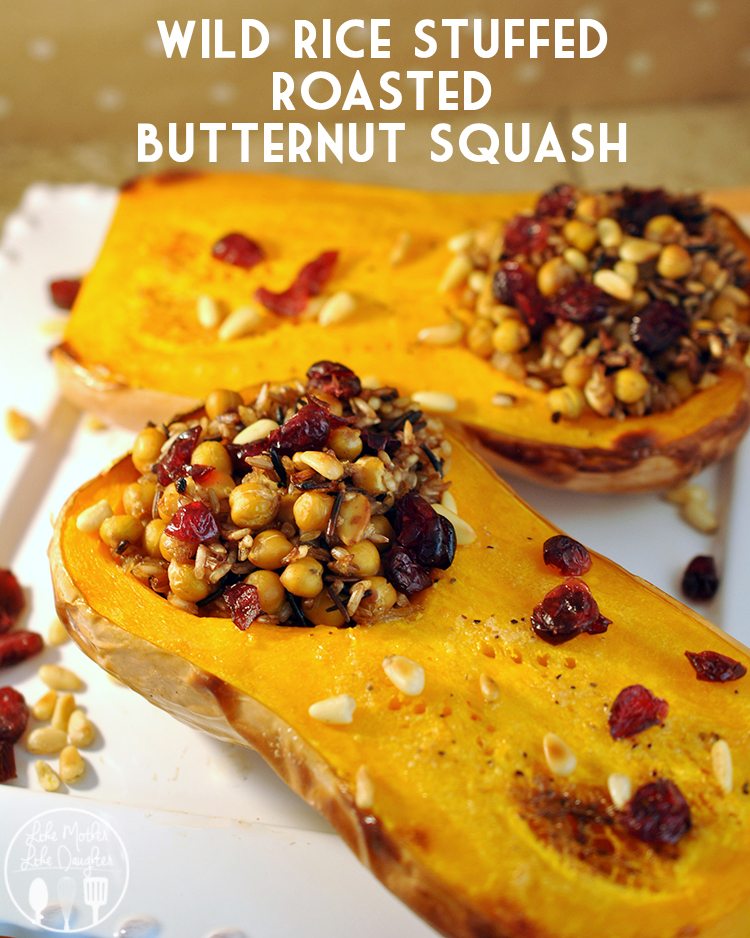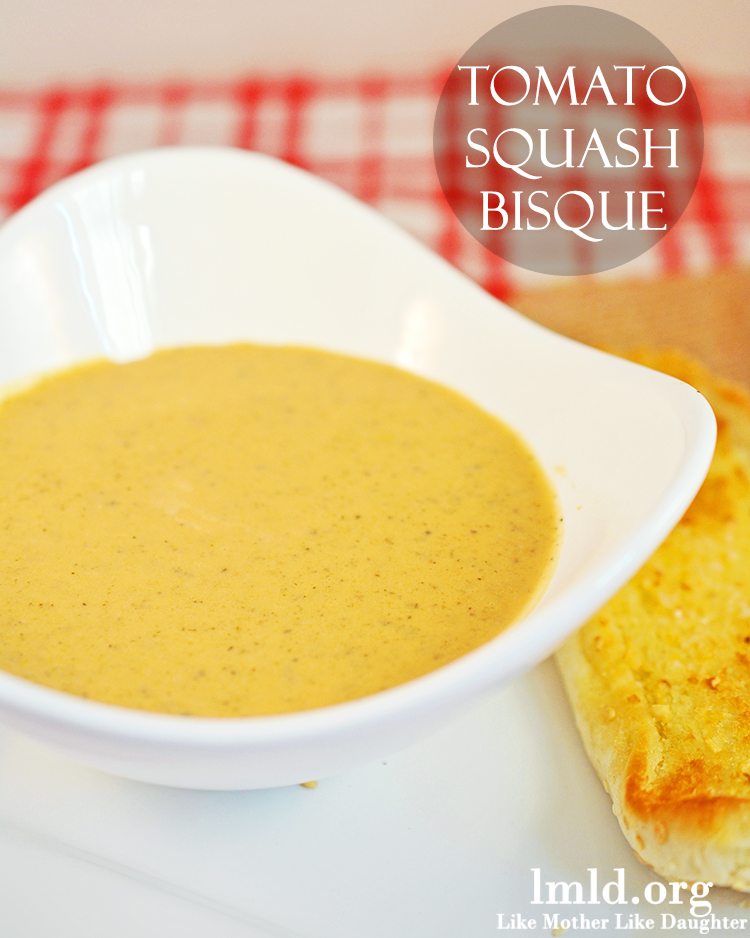 Or this Delicata Squash Soup