This Cake Batter Cheeseball has the delicious flavor of cake batter mixed in with cream cheese for a sweet, and not savory, cheeseball. Great as an appetizer or dessert!
You all went goo goo for my Peanut Butter Cheeseball, so I figured with the holiday season its about time I share another variety. This cake batter cheese ball is another sweet / dessert type cheese ball that is perfect for a holiday party, birthday party, or just for a game night with a couple friends.
Pin this Cake Batter Cheeseball for Later!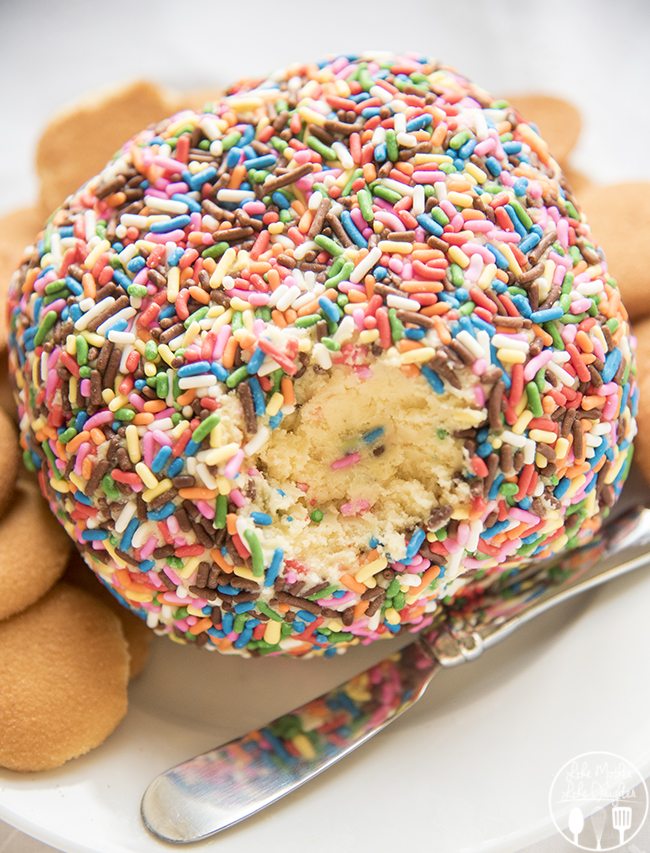 This cake batter cheese ball is super easy to make, you'll beat together some cream cheese and butter, and then mix in some cake mix (not prepared, just the dry mix), vanilla extract, and powdered sugar. You can stir in some sprinkles too if you want. Chill and then coat the whole thing in LOTS more sprinkles.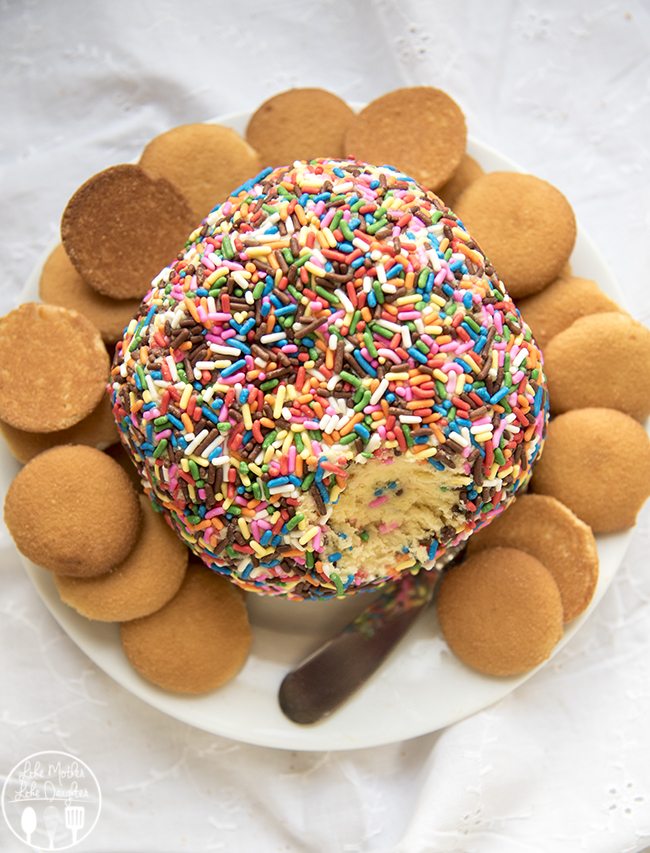 Since this cheese ball is sweet you can still serve it for an appetizer, but its great for an easy dessert too. Serve it with graham cracker sticks, vanilla wafers and pretzels if you want.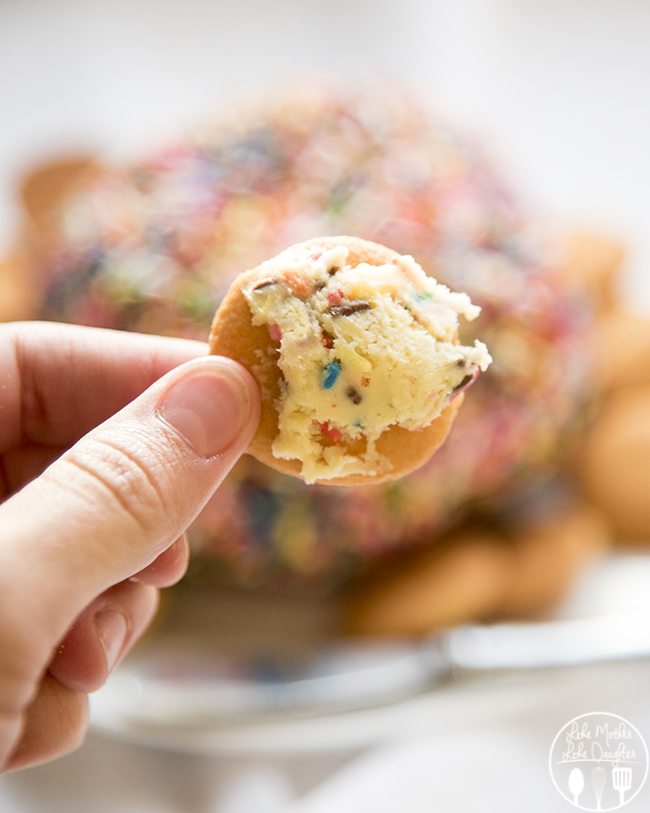 I just love cake batter, but I always feel bad eating too much of it because the raw eggs – this cake batter cheese ball is the perfect alternative! Its got the same great cake batter tastes, but its egg free, and I must say its completely delicious!
Adapted from this recipe.

Cake Batter "Cheese Ball"
Ingredients
8 oz cream cheese
½ cup butter
1½ cups yellow cake mix, dry
½ tsp vanilla extract
1 cup powdered sugar
1 cup sprinkles
Instructions
Beat your cream cheese until smooth and creamy.
Add in your butter and beat till smooth.
Mix in your cake mix, vanilla extract and powdered sugar.
Fold in ½ cup of sprinkles. (optional)
Scoop your mixture into a large piece of plastic wrap.
Wrap the plastic wrap around the mixture and roll/form into a ball.
Place into fridge for 1 hour or until cheese ball is mostly firm.
Spread remaining ½ cup sprinkles onto a large flat plate.
Remove cheese ball from wrap and roll it into the sprinkles. Press sprinkles into the empty spots if necessary.
Place cheese ball into freezer for about 1 hour. (If freezing over night, remove to thaw 30 minutes before serving)
Serve with cookies, graham crackers, pretzels and more.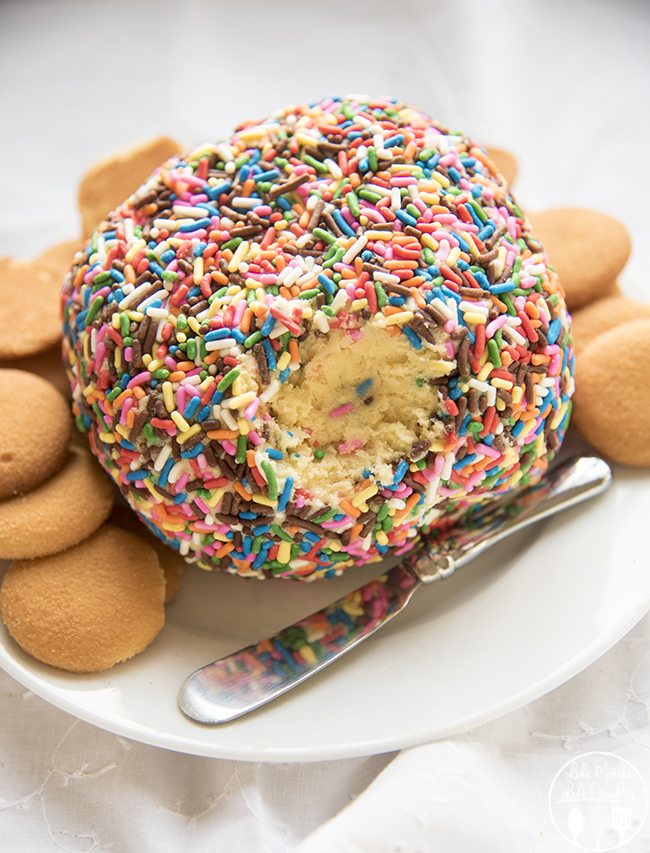 GET READY TO MAKE THIS AMAZING CAKE BATTER CHEESE BALL WITH THESE GREAT KITCHEN TOOLS and INGREDIENTS: