**This shop has been compensated by Collective Bias, Inc. and its advertiser. All opinions are mine alone. #WarmUpYourDay #CollectiveBias
I am a breakfast girl. You know, there are some people who don't eat breakfast cause they're in too much of a hurry, or they don't like it, or whatever – but not me. I like to eat breakfast every day, anything from pancakes to a bowl of cereal to a fresh
cinnamon roll
. But sometimes I don't have time to whip something up, so instead sometimes I like to have Pepperidge Farm Pecan Caramel
Sweet Rolls
as part of my breakfast. A delicious sweet roll alongside a giant glass of orange juice, maybe with a piece of fruit and some quick scrambled eggs.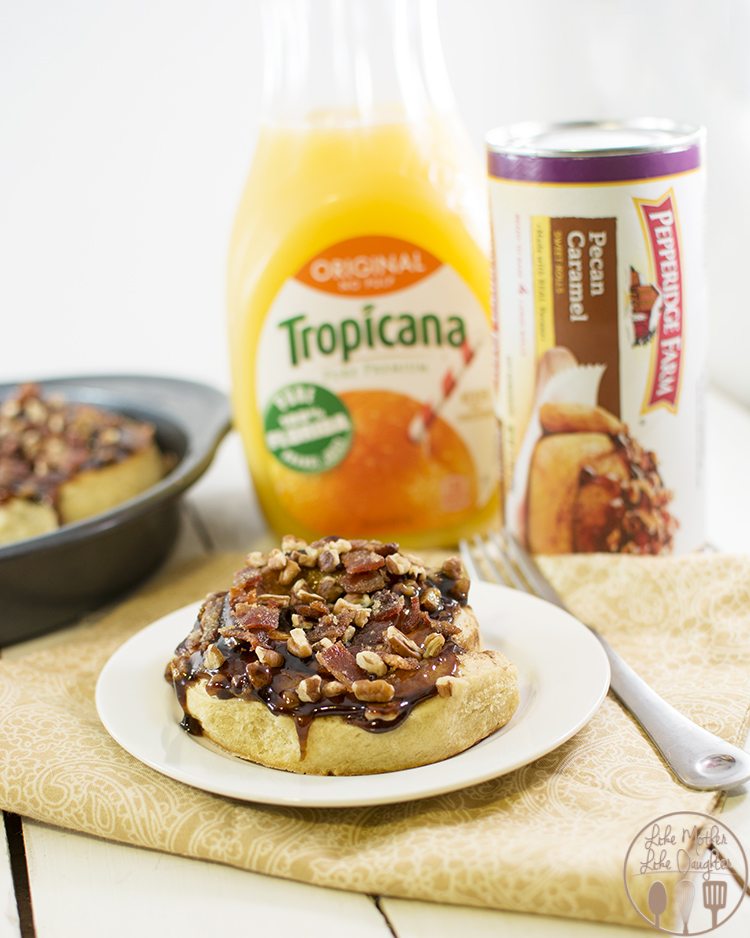 This time around I did take a little more time to make these sweet rolls because I added some delicious candied bacon on top! You know I wanted to play off of the whole maple bacon thing that is popular right now and candied up some bacon with some pure maple syrup and brown sugar. This does take a little while to do, but the end result is totally worth it. And you can totally make it the night before if you just want a quick and easy breakfast in the morning.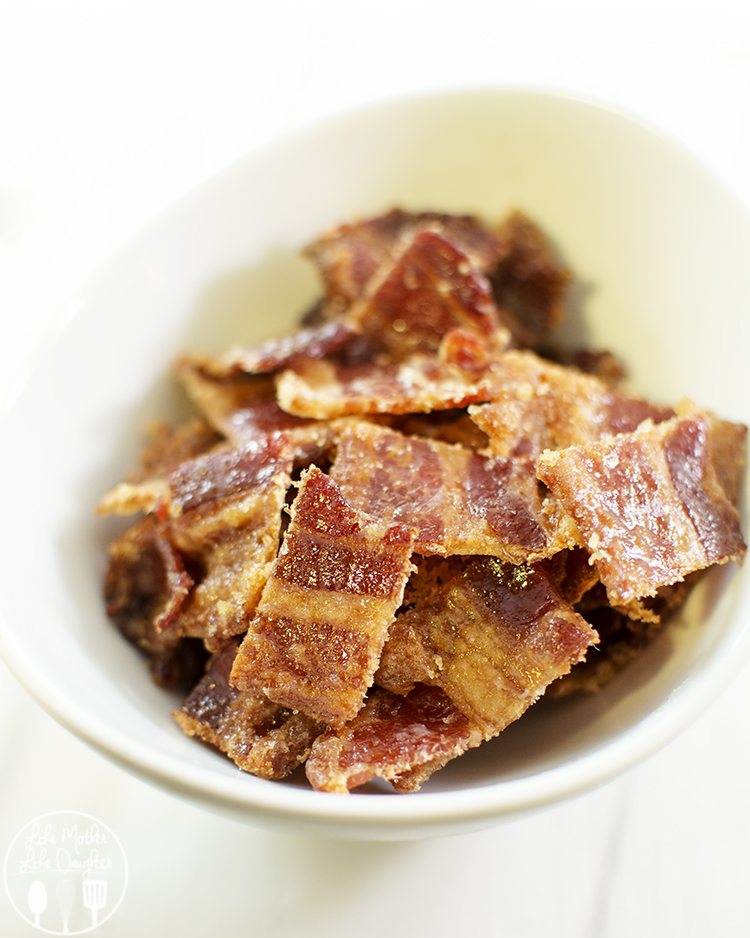 The combination of the sweet caramel glaze, with the salty and sweet bacon pieces, plus the crunchy pecans makes these rolls the perfect combination of flavors and so delicious! Just head to Walmart and pick up a can or two of the Pepperidge Farm Pecan Caramel Sweet Rolls, a pack of bacon, and some Florida Orange Juice.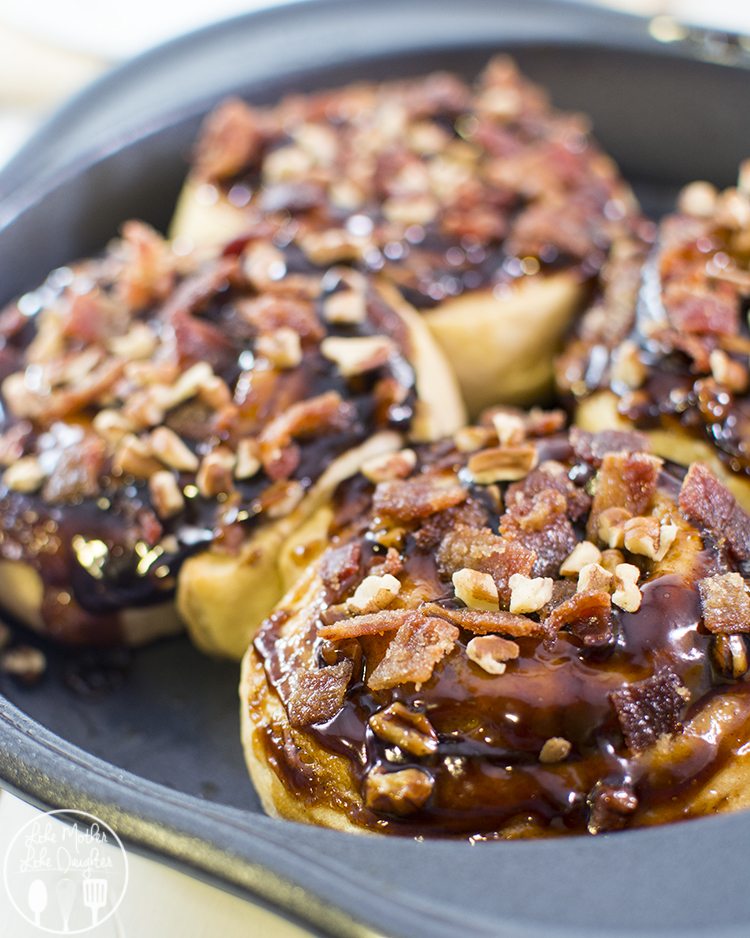 Candied Bacon Caramel Pecan Rolls
Ingredients
For the Candied Bacon:
1 lb bacon
⅓ cup brown sugar
3 TBS pure maple syrup
For the Candied Bacon Caramel Pecan Rolls:
2 cans Pepperidge Farm Pecan Caramel Rolls
Instructions
For the Candied Bacon:
Preheat your oven to 400 degrees.
Wrap a baking sheet with aluminum foil. Place a cooling rack on top of the baking sheet.
Lay your bacon on top of the cooling rack, close to each other but not overlapping (you may need 2 trays.)
Place tray(s) in the oven and bake for 15-18 minutes.
Combine brown sugar, and maple syrup in a small bowl.
Coat top side of bacon with sugar mixture.
Bake in oven for about 15 minutes.
Remove and flip bacon over, coat new top side of bacon with remaining sugar mixture.
Place in oven and bake additional 10-15 minutes or until bacon begins to turn brown. (Keep a close eye on it so it doesn't burn - it won't turn completely crispy).
Remove pan(s) from oven and leave on cooling rack for 5 minutes before removing. Now use for sweet rolls or enjoy on a sandwich.
For the Candied Bacon Caramel Pecan Rolls:
Prepare and bake Pepperidge Farm pecan caramel rolls according to package directions.
Remove from oven and spread the glaze over the top to cover the whole roll.
Break bacon bits into small pieces and sprinkle over the top of each roll.
Enjoy this delicious twist on maple and bacon with these tasty candied bacon caramel pecan rolls.