These amazing cheesecake sugar cookie cups have a sugar cookie for a crust, topped with a simple no bake cheesecake filling and your favorite fruit. These cookie cups are perfect for an easy yet elegant dessert.
Pin these amazing Cheesecake Sugar Cookie Cups for later.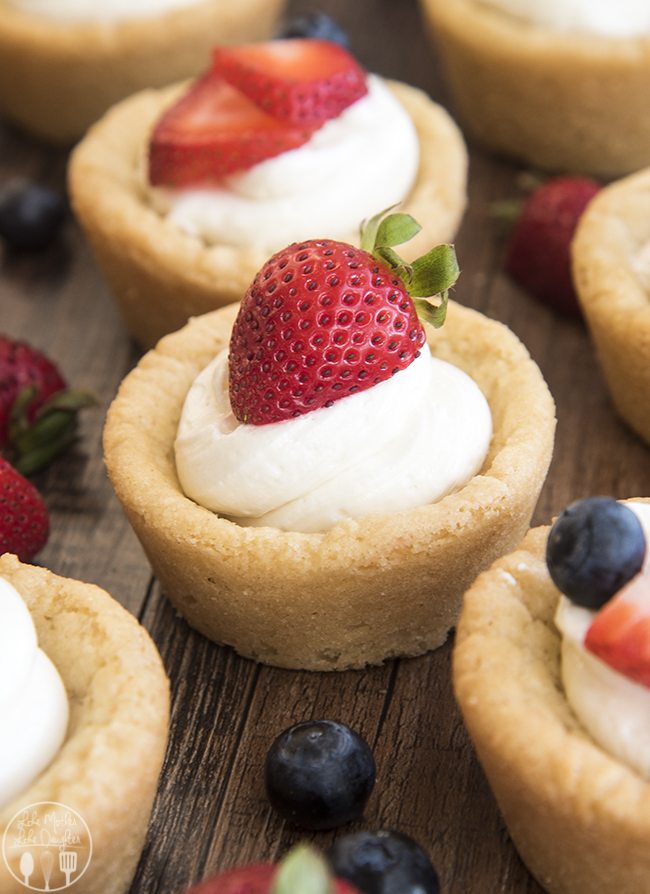 This post may contain affiliate links. This means if you click on the link and make a purchase, I will get a very small percentage in commission. There is no extra cost to you. I only link to products I use or own. Your help in supporting us and our blog is appreciated. 
Happy Friday friends! Its almost the weekend, which is always a reason to celebrate! These cheesecake sugar cookie cups are the perfect quick and easy dessert. They are great for a celebration or for any occasion because they are simple and delicious!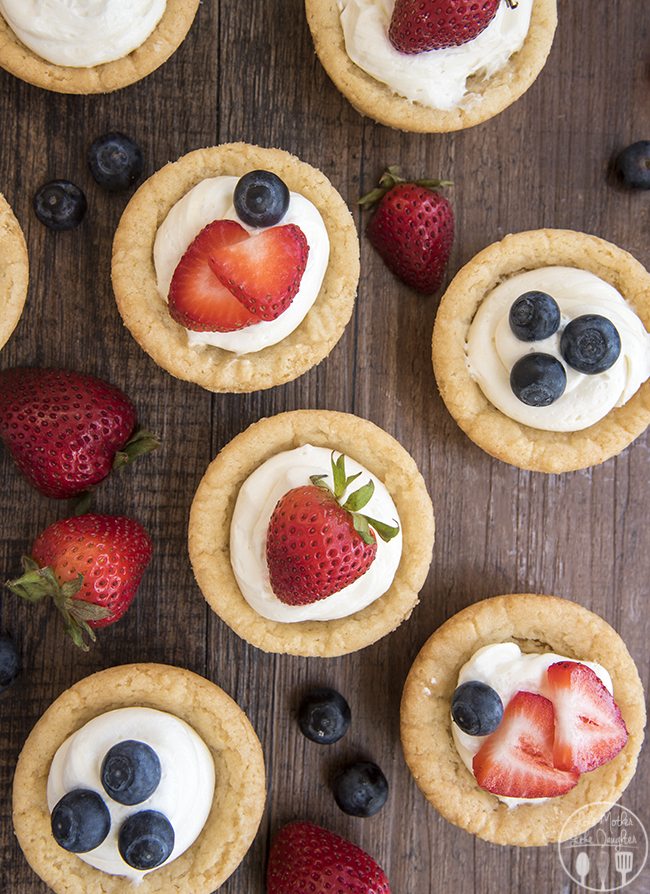 They are made with premade/storebought sugar cookie dough, baked up in a muffin tin to form cute little cups/crusts. And then filled with a simple, 4 ingredients, 5 minute no bake cheesecake filling. Top the cups with your favorite fruit. I had blueberries and strawberries on hand, so I used both of those to top my cheesecake cups, but raspberries, mandarin oranges, kiwi, etc would be delicious too. And if you don't want fruit, drizzle the tops with chocolate or caramel syrup.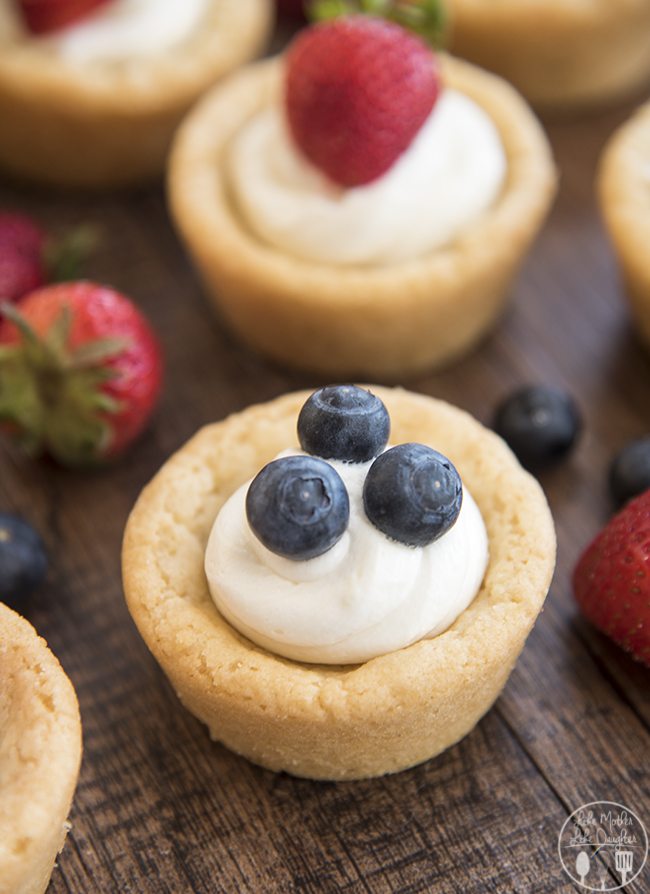 I love cheesecake, and this is the perfect recipe to help me get my fix without a long time consuming cheesecake process like this. These cups are ready in about 45 minutes tops, depending how patient you are in letting the cookie cups cool 😉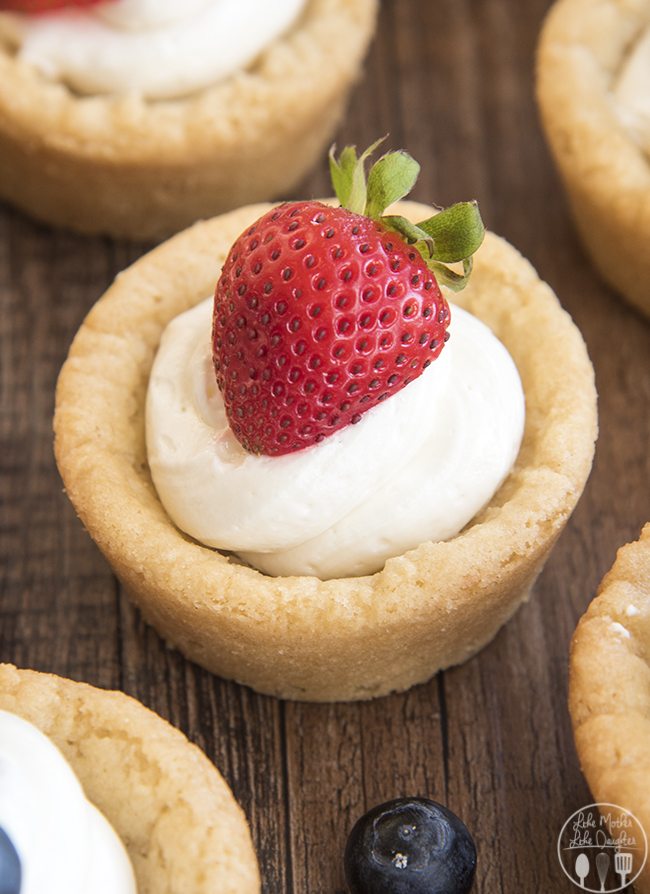 Cheesecake Sugar Cookie Cups
Ingredients
1 package sugar cookie dough
choice of berries, or other fruit toppings
For the No Bake Cheesecake Filling:
8 oz cream cheese
½ cup sugar
1 tsp vanilla
1 cup whipped cream (or 4 oz cool whip)
Instructions
Preheat your oven to 350 degrees.
Cut sugar cookie dough into 12 slices.
Press each slice into a greased muffin tin. Press into the bottom and up the sides about ⅔ of the way, to create a little bowl.
Bake for about 16-18 minutes until the edges just start to turn a golden brown color.
Allow to cool for 5 minutes. Transfer to a wire rack to cool completely. (The easiest way for me was just by inverting the pan and tapping the bottom so they'd fall out)
While they are cooling, beat cream cheese until smooth.
Add in the sugar and vanilla and beat for about 2-3 minutes until creamy.
Fold in the whipped cream.
Spoon cheesecake filling (or pipe it) into each cookie top.
Top with your choice of mixed fruit.
Notes
Store uneaten cheesecake cups in the fridge for up to 3 or 4 days.
MAKE THESE DELICIOUS CHEESECAKE SUGAR COOKIE CUPS WITH THE HELP OF THESE  KITCHEN TOOLS AND INGREDIENTS: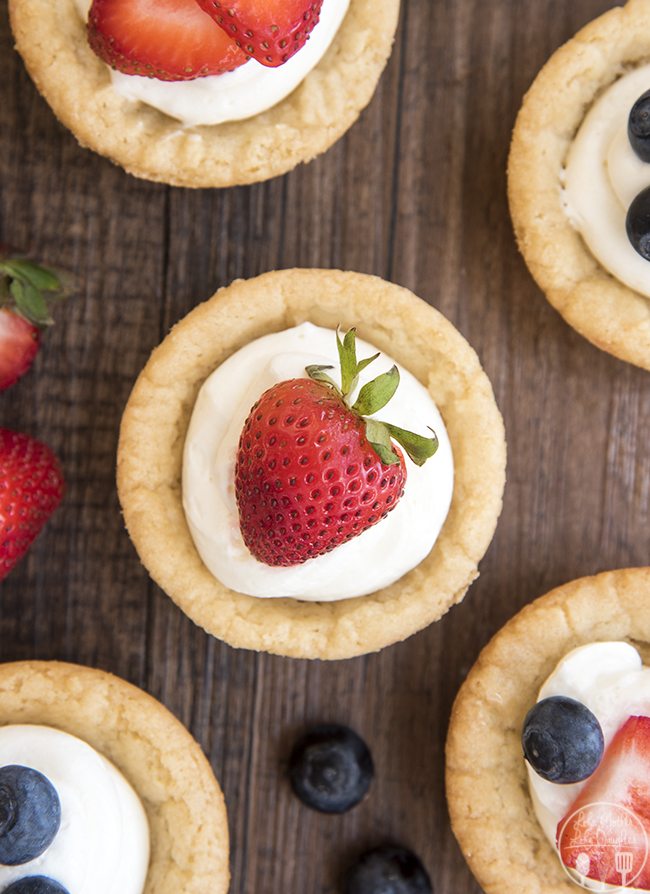 If you like these cheesecake sugar cookie cups, you'll like these desserts too:
Cheesecake Stuffed Strawberries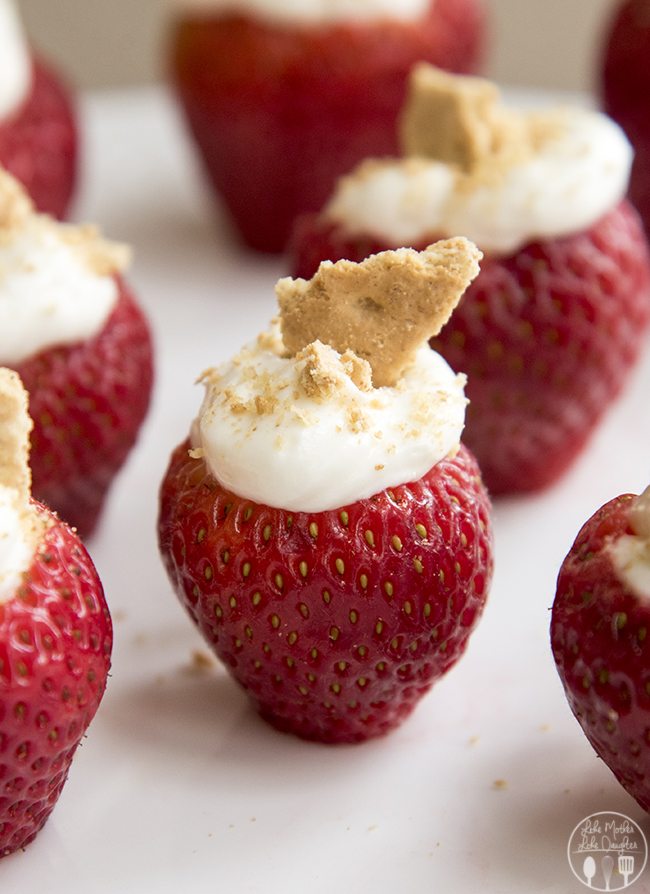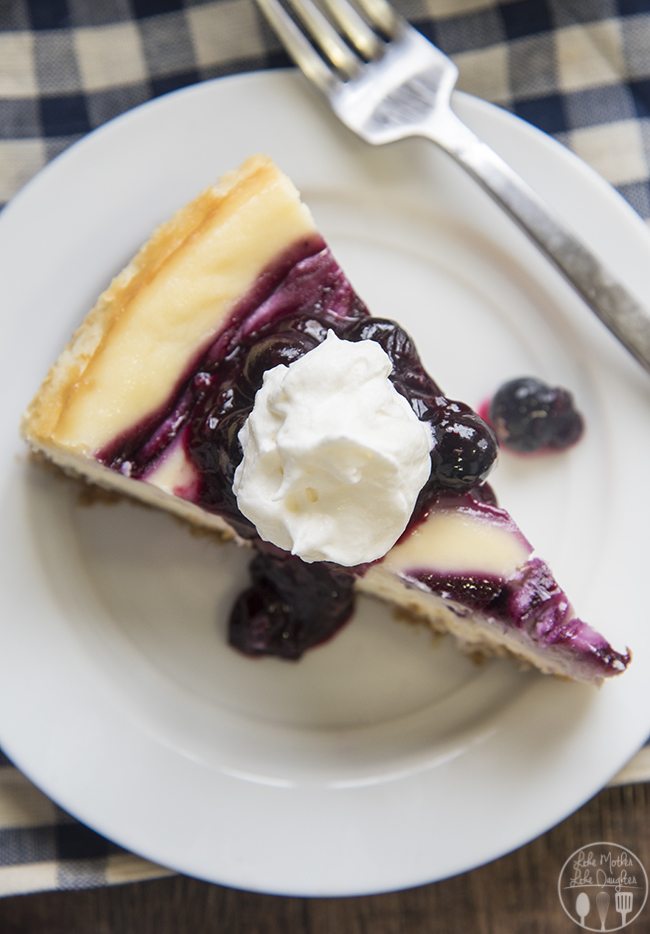 Red White and Blue Mini Cheesecakes