These homemade mashed potatoes are perfectly creamy, flavorful, and great added to any meal! Perfect paired with homemade gravy.
A couple days ago I promised you I would be sharing a delicious mashed potatoes recipe with you and I finally have it for you. These mashed potatoes are perfect for you to make for Thanksgiving, or just as a side dish to your regular dinner.
The recipe makes a lot, but then again I'm also used to cooking for two. But, you do use 2 and 1/2 pounds of potatoes, so a good amount – but if you're cooking Thanksgiving dinner for a lot of people then you might need to even double or triple this recipe still, but mostly because these potatoes are so good and everyone will be coming back for seconds.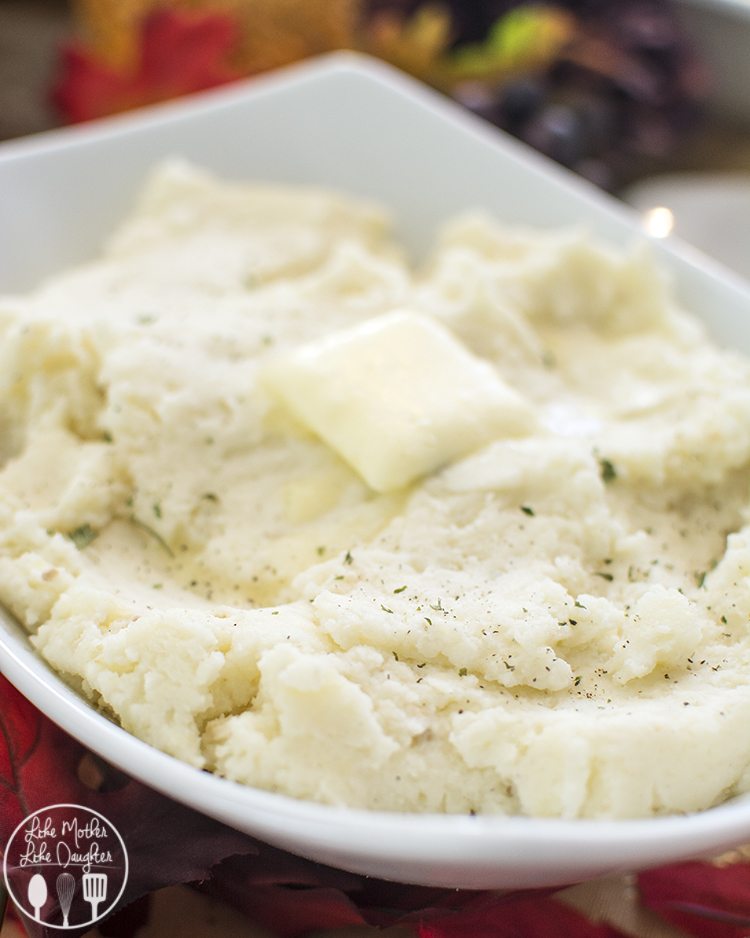 Mashed Potatoes
Ingredients
2½ lbs potatoes
4 oz cream cheese
½ cup heavy cream
¼ cup butter
1 TBS salt
¼ cup parmesan
1 TBS garlic
Instructions
Bring a large pot of water to boil.
Scrub and clean your potatoes, peel them and chop them into 1-2 inch sized pieces.
Put them into your pot with boiling water. Boil for 20-25 minutes until potatoes are tender.
Drain potatoes and place them in a large bowl.
Mash potatoes.
Add additional ingredients and mix them all together with potatoes. Don't over mix or your potatoes will get gluey.
Enjoy these delicious mashed potatoes topped with homemade gravy!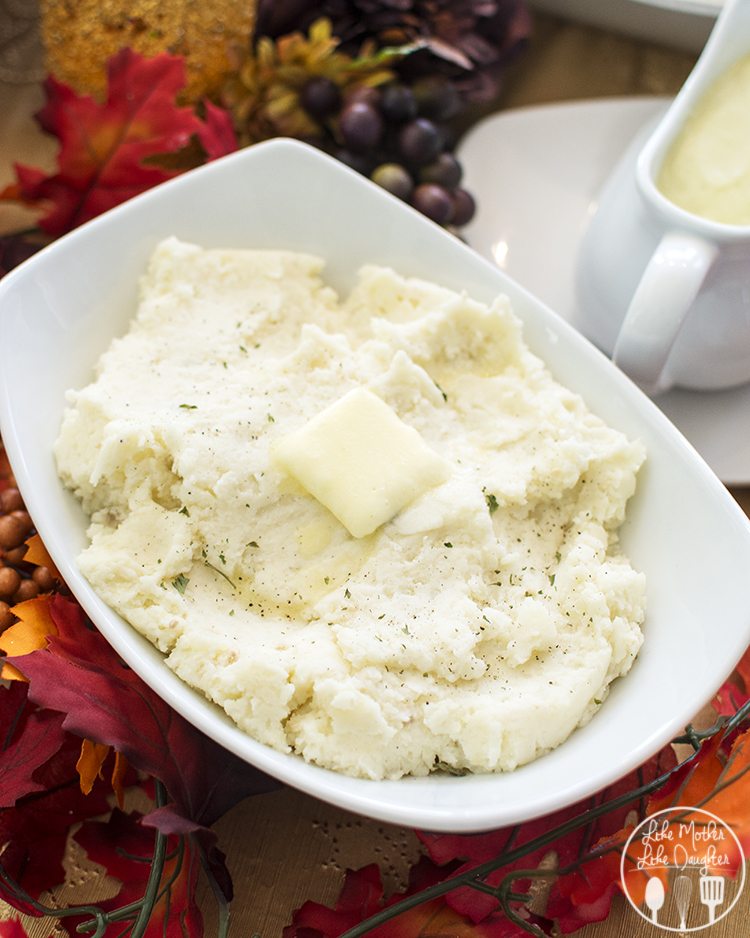 To go on top of your mashed potatoes you need this delicious Thanksgiving gravy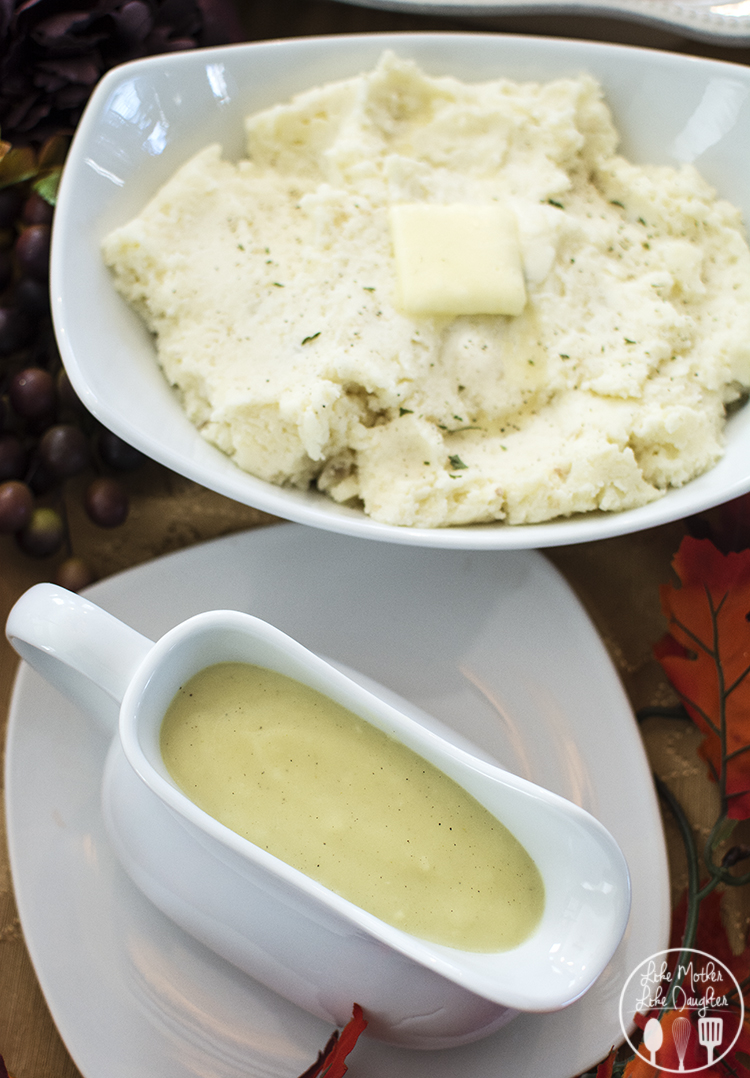 Or you might like these other side dishes too: