These no bake chocolate peanut butter granola bar bites are made with just a few ingredients and are so easy to make for a perfect healthier snack or treat!
Pin these no bake chocolate peanut butter granola bar bites for later!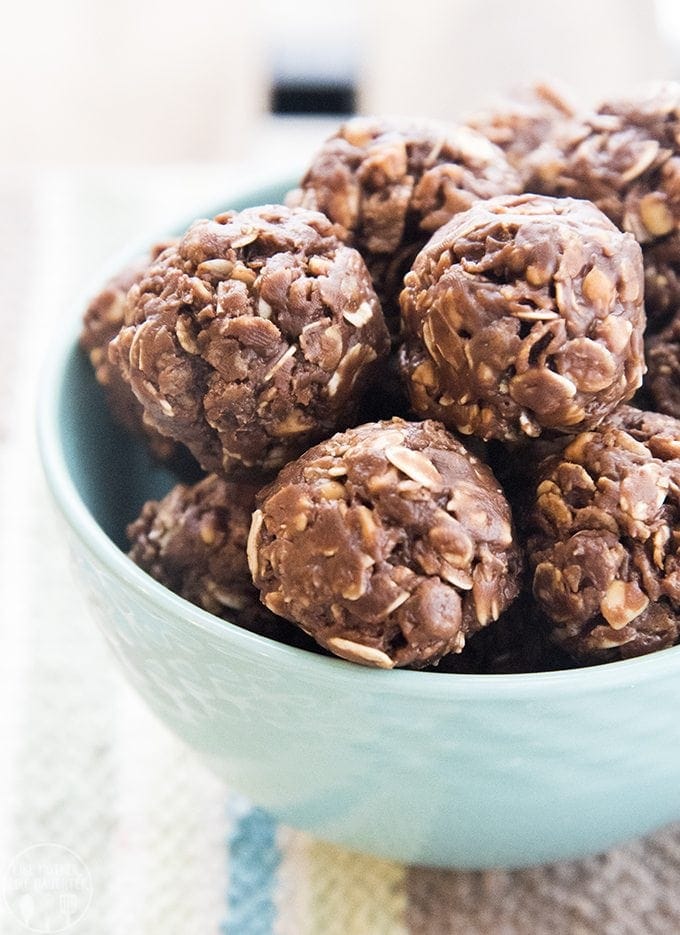 Welcome to the new year! I always like to start the year off a little healthier, not that I don't want to eat better all year long but there's always that push at the beginning of the year for a fresh start.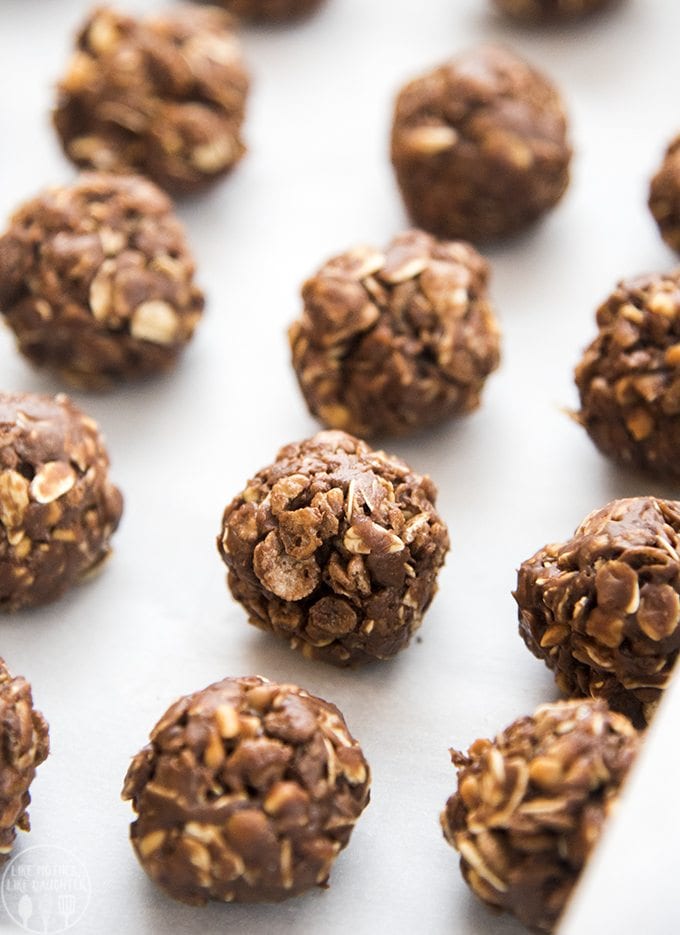 But if you know me you know I'm obsessed with sweets, and as much as I try I can't seem to fully kick them from my diet, so instead I turn to some healthier treats to curb my sweet tooth. In comes these no bake chocolate peanut butter granola bar bites. Granola bar bites are one of my favorite healthier snacks. They're much better for you than a stack of cookies or other sweets.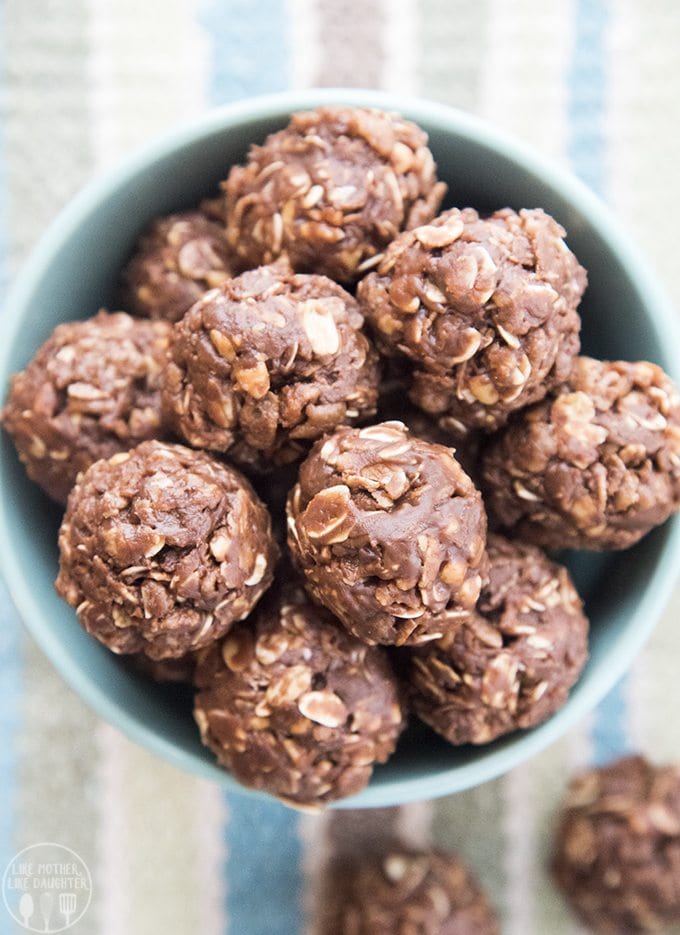 These bars are made with only a few pantry ingredients, and with just a couple steps so they are perfect for a healthier snack or treat! All you need to make these yummy bites are oats, Post® Mom's Best® Crispy Cocoa Rice cereal (though in a pinch regular rice cereal works great too!), peanut butter, honey, and cocoa powder.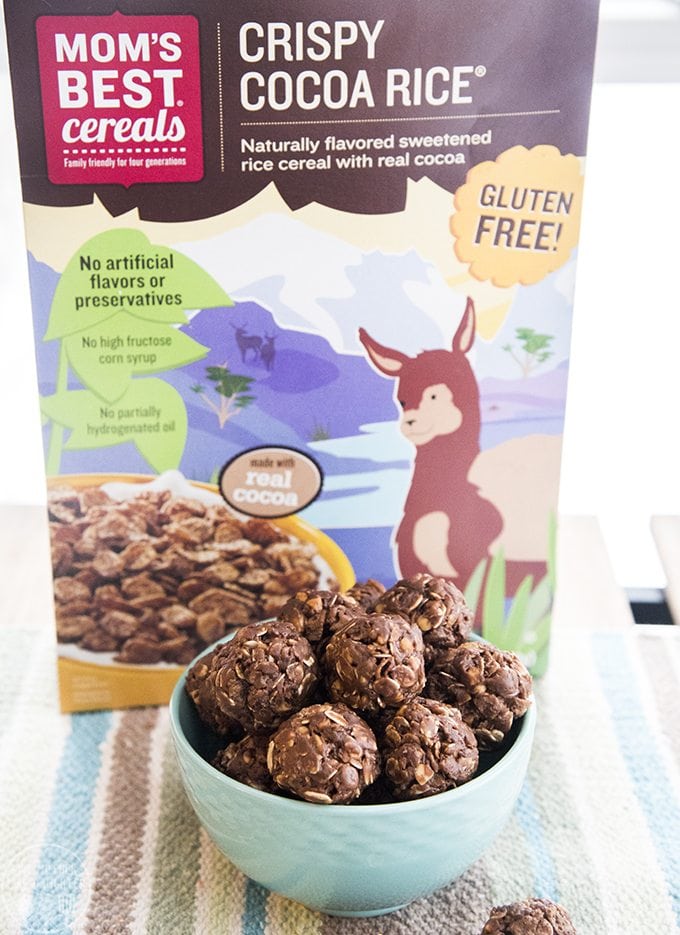 Combine it all in a large bowl and roll them up into little bite sized balls, and voila you've got little tasty snacks of goodness.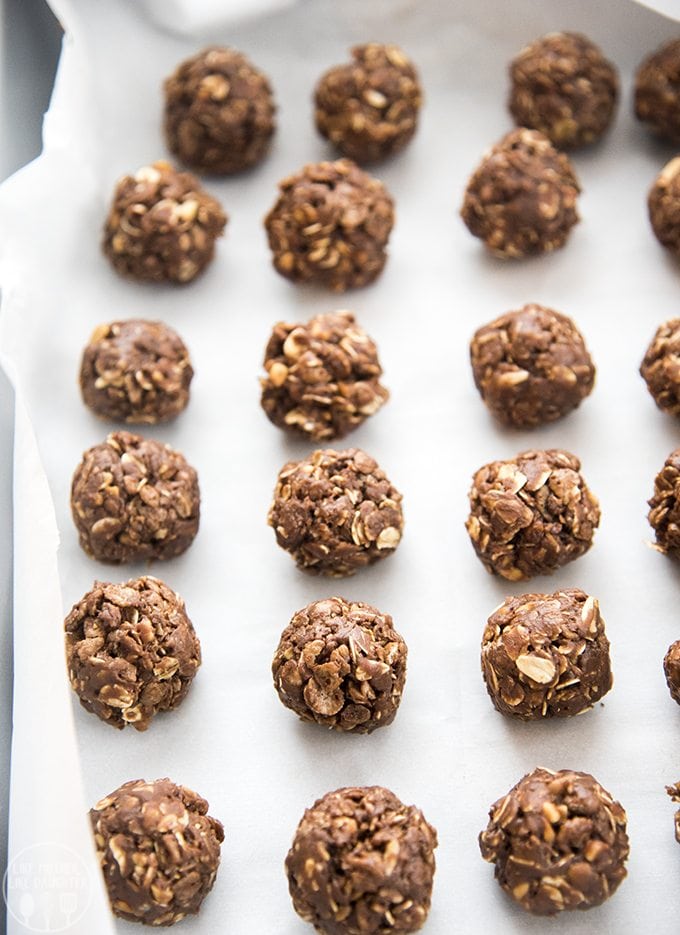 Crunchy, chocolatey, peanut butter goodness in a little snackable bite!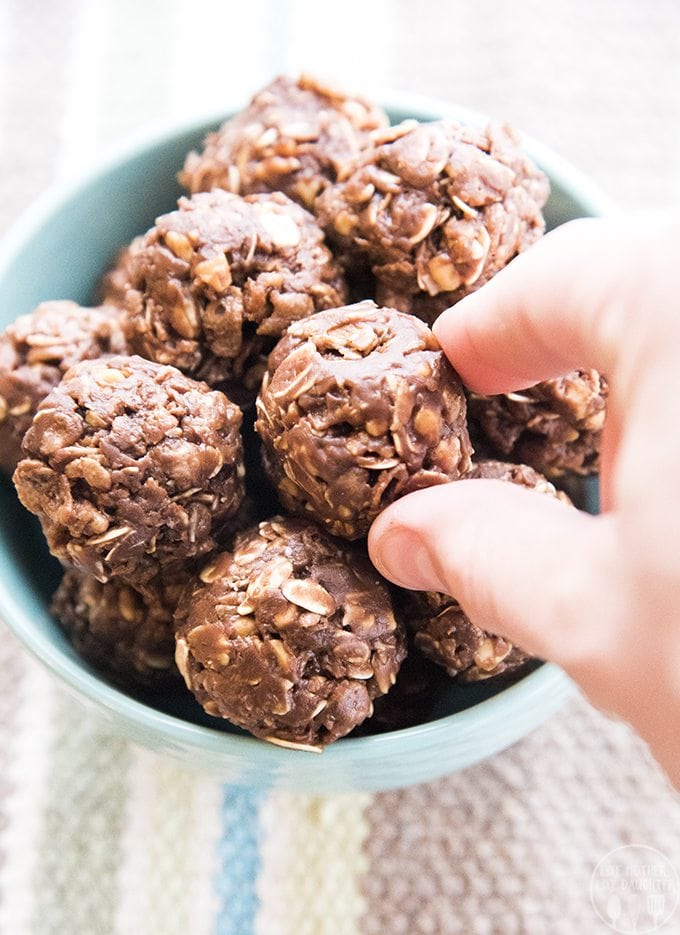 No Bake Chocolate Peanut Butter Granola Bar Bites
Ingredients
½ cup creamy peanut butter
½ cup honey
2 TBS cocoa powder
1 cup Mom's Best Old Fashioned or Quick Oats
1 cup Mom's Best Crispy Cocoa Rice
Instructions
Combine the peanut butter and honey in a small microwave safe bowl and microwave for about 30 seconds.
Add in the cocoa powder and stir to combine.
Pour oats and rice cereal into a large bowl.
Pour chocolate peanut butter mixture over the top of the cereal and stir to completely coat.
Roll mixture into small balls about 1 to 1½ inches in size.
Place on a cookie sheet lined with parchment paper.
Place cookie sheet in the fridge for about 2 hours till set.
Store in the fridge in an airtight container or ziplock bag.
Get a coupon for $1 off when you buy your own box of Post® Mom's Best® Crispy Cocoa Rice, so you can make these tasty treats for yourself and your family too 🙂