This simple granola recipe is the perfect base recipe for a delicious granola. Great on its own, or with nuts or dried fruit mixed in! Enjoy with yogurt, milk, or plain!
Here I go again… When I was in Vienna on my study abroad, my most favorite breakfast was yogurt with muesli on top. Muesli is basically uncooked granola (also known as rolled outs) with lots of fruits and nuts in it. My favorites had either dried strawberries or banana and I don't remember what else,  I think chocolate pieces. Very breakfasty, right? Well it was delicious. And from there I grew to love the crunchy texture of the cereal on top of my morning yogurt.
Well, fast forward a couple years, and muesli isn't readily available here in Utah. But what is available instead is granola, and for the past couple years I have been enjoying granola on top of my yogurt, or just as cereal with milk. I especially love this Quaker Natural Granola that is available at Costco and is SO delicious.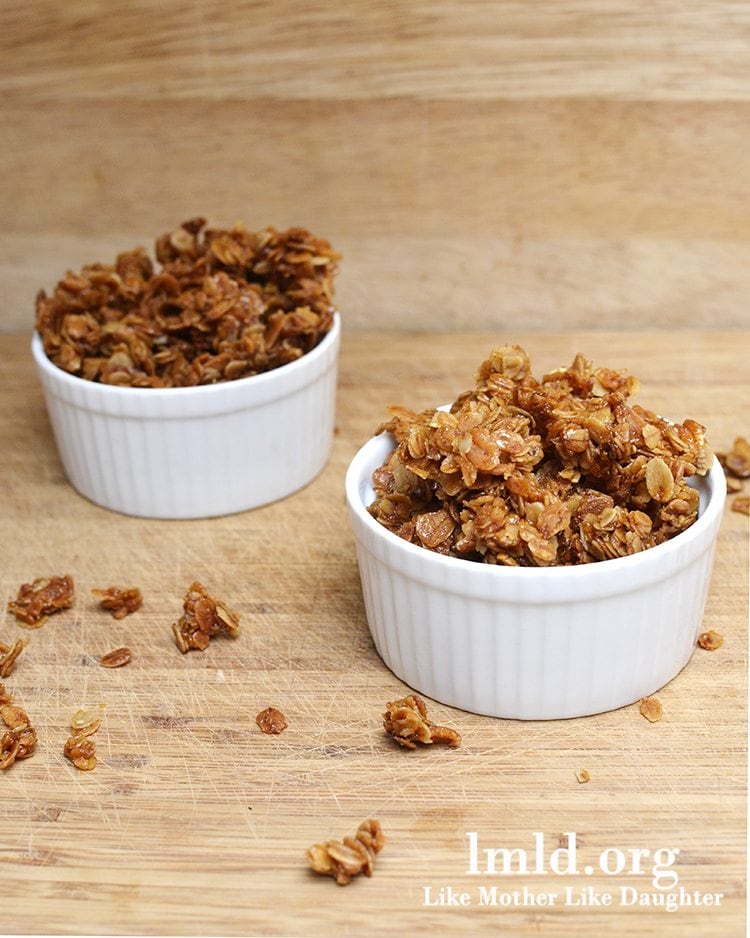 Well, I finally decided this week that it would be easy enough to make my own granola at home. Actually I wanted to make granola bars and they all say to start with granola (I was thinking it would be uncooked oats) so I made homemade granola. I stuck with a basic recipe for my first try, with no mix ins, but I'm definitely going to add raisins and almond slivers next time, like the Quaker version.
But this simple granola turned out really delicious. I'm thrilled to be able to eat it on top of my daily (or every other daily) yogurt and I've got a few other yummy recipes with it coming up soon! Ps. Nate even loves it too (which is always a good sign!), he was hungry last night and had a bowl of my homemade granola with milk.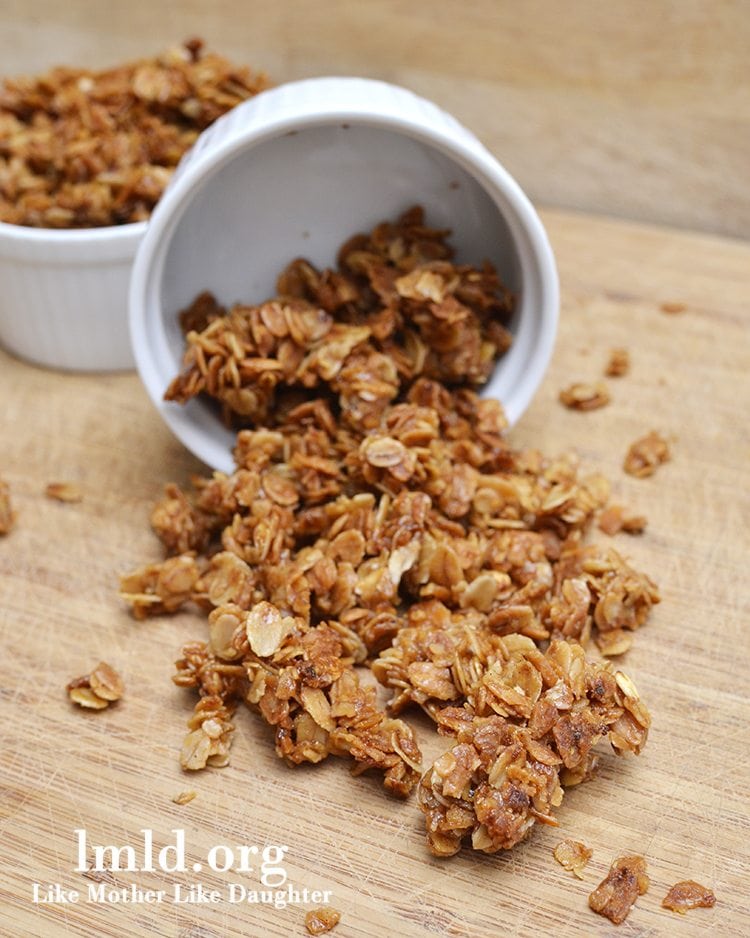 Simple Granola
Ingredients
½ cup brown sugar
½ cup honey
¼ cup canola oil**
4 cups old fashioned oats
½ tsp cinnamon
¼ tsp salt
Instructions
Preheat oven to 250 degrees.
Combine brown sugar, honey and canola oil in a small sauce pan over medium heat.
Cook, stirring often until sugar is dissolved.
Pour brown sugar mixture over oats and add cinnamon and salt. Stir until oats are evenly coated.
Spread granola mixture over a cookie sheet (sprayed with pam) and press mixture down.
Place in oven and bake for 1 hour, stirring every 15-20 minutes.
Remove from oven and allow to cool completely before breaking apart and into pieces.
Store in a ziplock bag or other air tight container.
Notes
**Use your preference of oil, canola, vegetable, or even coconut oil, etc.
Enjoy as a snack by the handful, on top of yogurt, or with milk!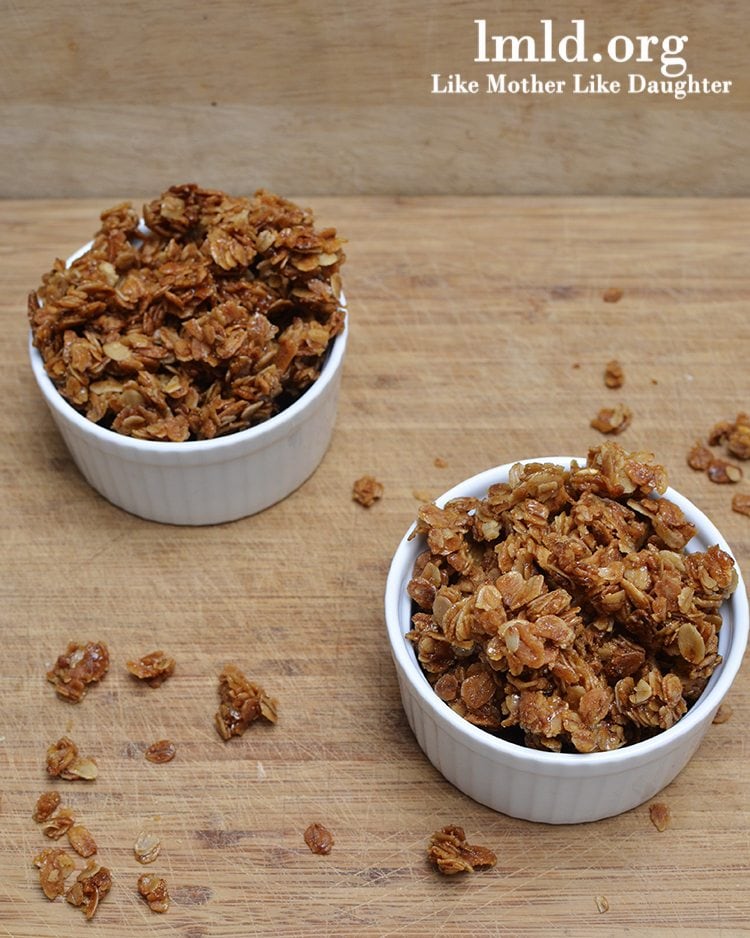 GET READY TO MAKE THIS SIMPLE GRANOLA BASE WITH THESE GREAT KITCHEN TOOLS AND INGREDIENTS:
You might also like these other granola recipes: