These no bake granola bar bites are the perfect snack. They combine so many delicious flavors, that they may like a strange mixture, but they are actually delicious! And SO EASY to make!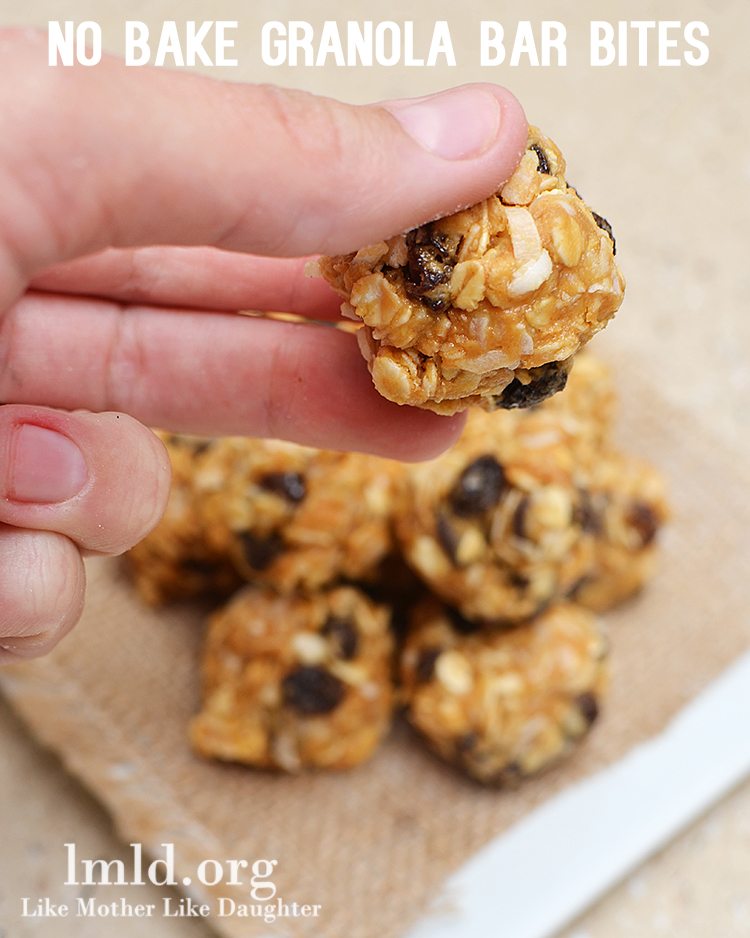 You basically just combine your favorite ingredients from a granola bar and voila, granola bar bites.
Okay, so its not QUITE that easy, but it is easy. You just have to make sure you have the right ratio of wet and dry ingredients so that these balls will roll up nicely into balls and hold their shape once rolled.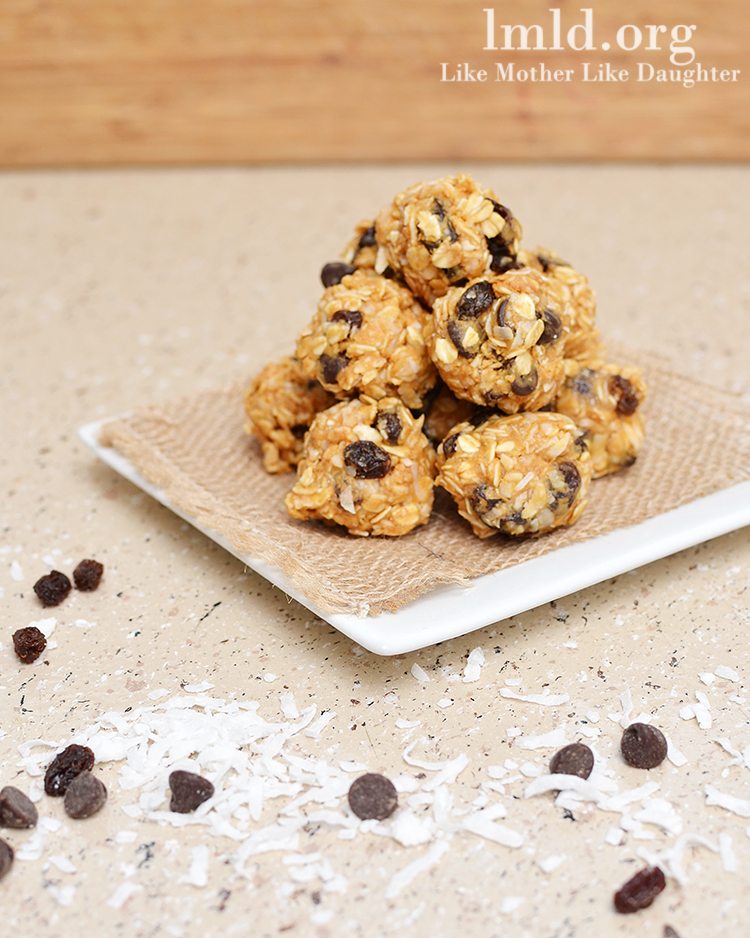 I decided to use coconut flakes, chocolate chips and raisins as my add ins, and these bites tasted delicious! But you could add white chocolate chips, nuts, dried cherries, etc.
No Bake Granola Bar Bites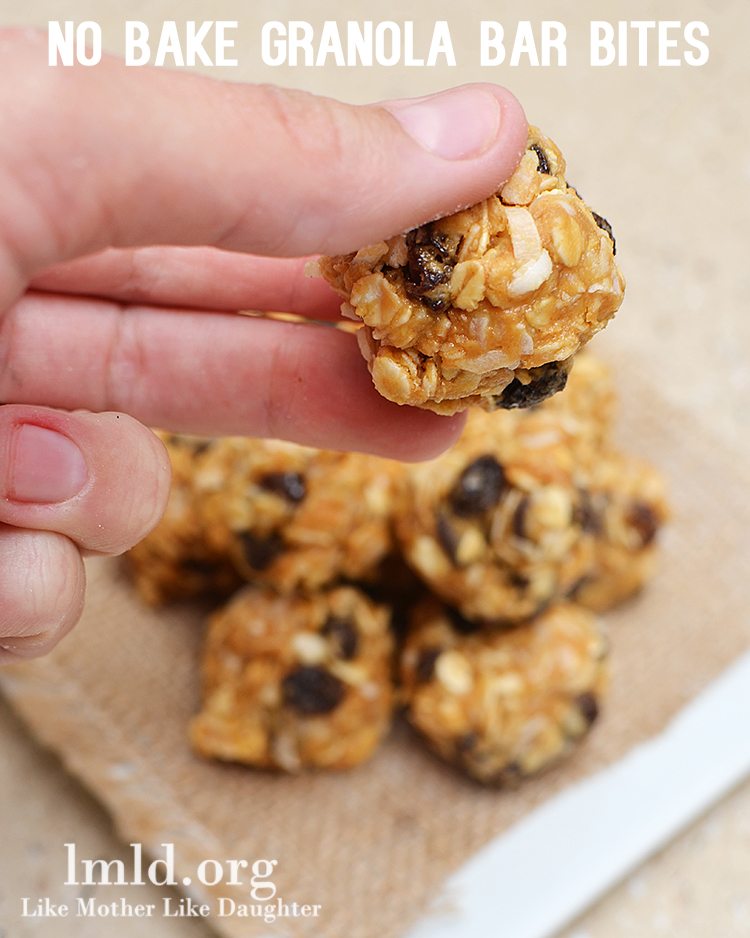 Ingredients
1¼ cup oats
½ cup creamy peanut butter
3 TBS honey
¼ cup coconut flakes
⅓ cup chocolate chips
⅓ cup raisins
Instructions
Combine all ingredients in a medium sized bowl.
Stir well for a few minutes until everything is combined well.
Put mixture in the fridge and chill for about 30 minutes.
Remove from fridge and roll into balls (wash your hands a few times throughout to keep mixture from sticking to them too much).
Place bites on a cookie sheet lined with parchment paper.
Return to fridge or freezer to chill.
Enjoy these granola bar bites as a healthy snack! Store in a airtight container in the fridge for up to 1 week.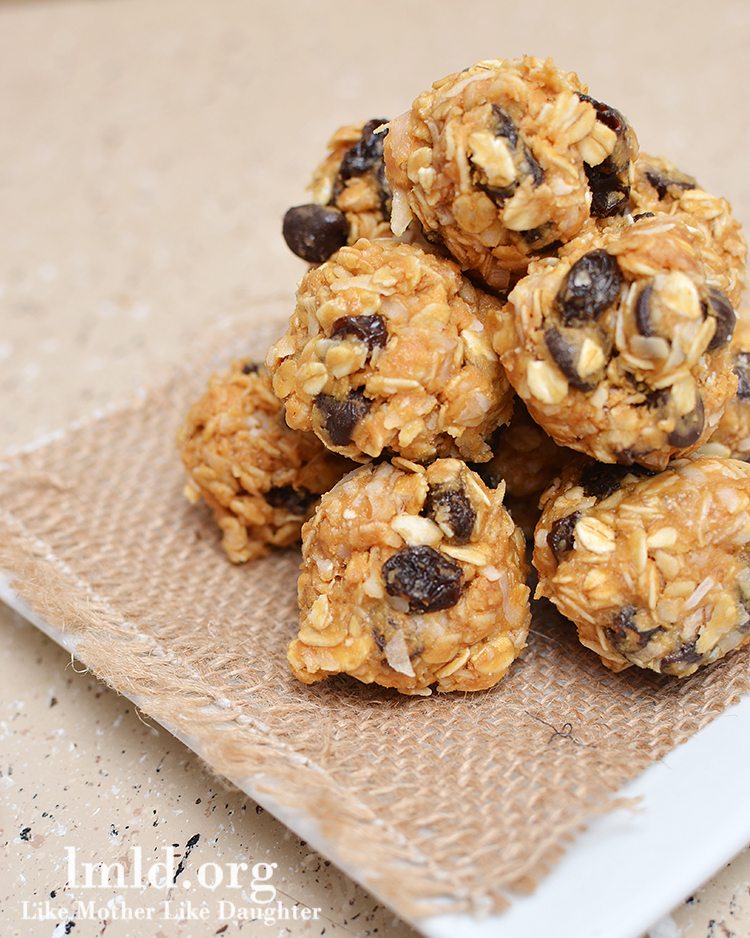 For another homemade and easy snack idea, try our white chocolate and cranberry granola bars!