The other night while Nate was in class I was in the mood to make some delicious treat. I was scouring through different recipes trying to find something I could make. But I was also looking for an excuse to make something – you see Monday night was the finale of Bachelorette (do any of you watch?! What were your thoughts?) and so we bought a bunch of snacks to eat while watching the show. So our house is filled with donuts, skittles, klondike bars, and chips. We didn't exactly need anymore junk food in our house.
But do you ever just get the craving to bake? Of course I want to enjoy the treats I make, but sometimes I just want to try making something new. And this was one of those nights. Finally after debating over making either key lime cupcakes or oatmeal chocolate chip cookies, I decided I could make these cookies instead.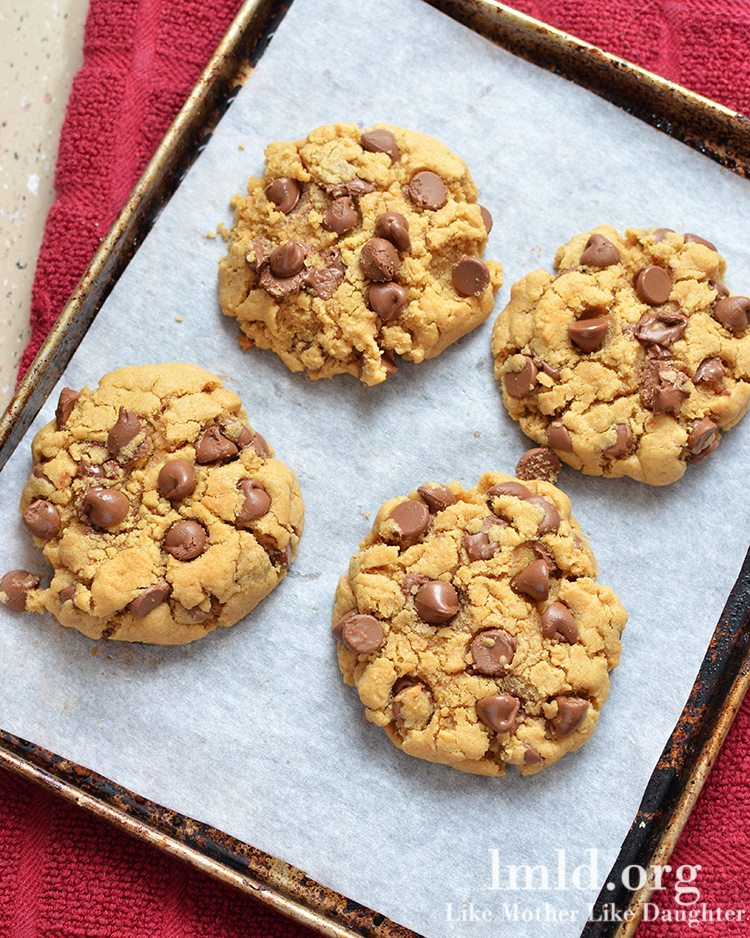 A few months ago I made my chocolate chip cookies for two, so why not try a peanut butter version. Peanut butter cookies are to die for, and when you add chocolate chips? One of the best combinations ever. So to settle my dilemma of wanting to bake, but also not wanting to fill our house with even more treats, I would make cookies for two.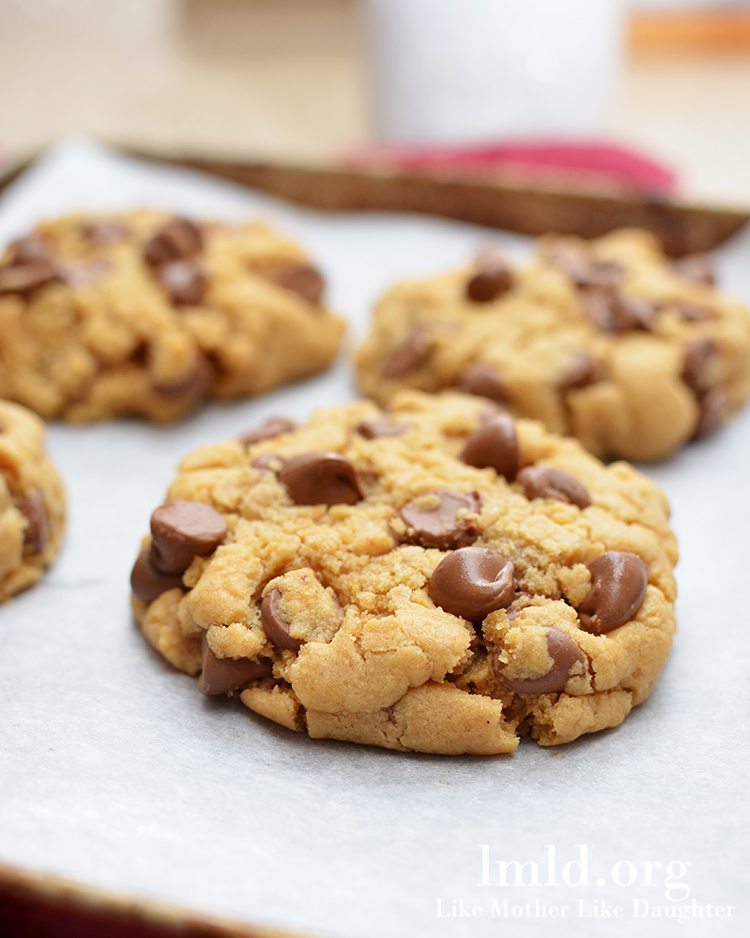 This recipe, like the chocolate chip cookies for two recipe makes just 4 cookies. They are a little big, so you could probably make 6, if you really want to.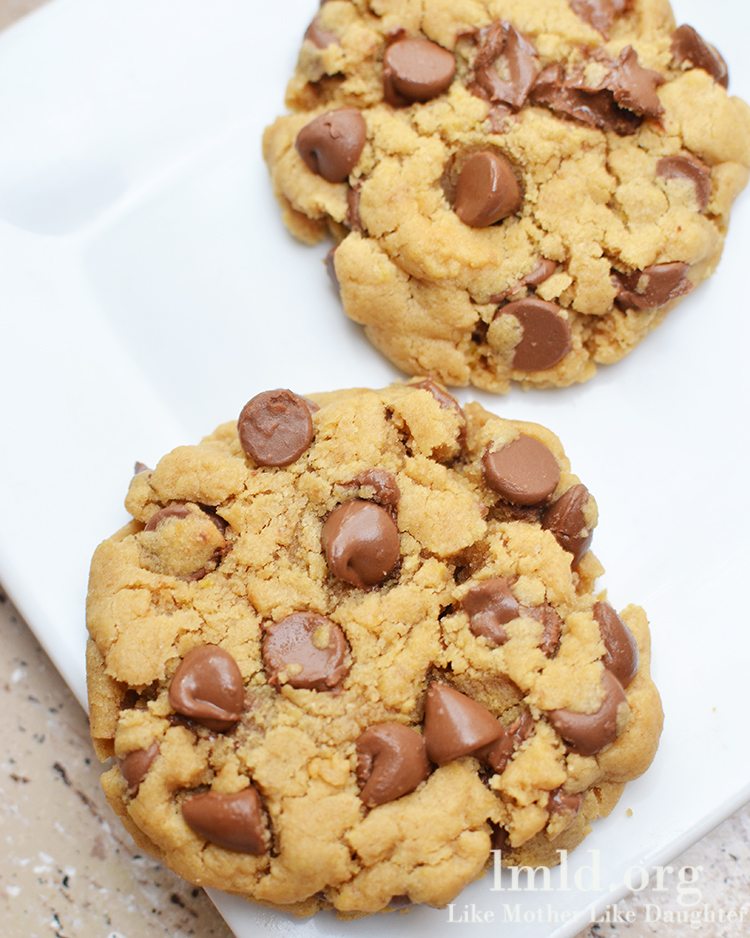 This is the perfect way to kill your sweet tooth craving, but not to overwhelm yourself with a couple dozen cookies left on your counter that just need to be eaten! I'm not very good at sharing with my neighbors, mostly cause I forget, so we end up freezing cookie dough a lot, or eating lots of cookies ourselves. Now I can just whip these cookies up and enjoy a delicious peanut buttery, chocolate cookie and then be done with it.
Perfect.
Peanut Butter Chocolate Chip Cookies for Two
Ingredients
2 TBS butter, softened
2 TBS peanut butter
2 TBS brown sugar
2 TBS sugar
¼ tsp vanilla
1 large egg yolk
¼ tsp baking soda
¼ tsp salt
about 6 TBS flour
¼ cup milk chocolate chips
Instructions
Preheat your oven (or toaster oven – to save on electricity) to 350 degrees.
Combine your peanut butter, butter and sugars. Stir well.
Add your vanilla and egg and mix in.
Add the baking soda, salt and flour and stir to combine. (Add a little more flour if it seems really moist)
Add chocolate chips and mix in evenly.
Form cookie dough into 4 larger or 6 balls and place on a cookie sheet lined with parchment paper.
Slightly flatten cookies.
Bake for 8 minutes or until edges are golden.
Remove from oven and allow to cool for about 5 minutes on the cookie sheet.
Enjoy warm or cool additionally on a cooling rack.**
Enjoy these delicious cookies as you satisfy your sweet tooth, but don't want to break your belly.
**Cookies are a little crumbly when warm, but will stick together more when cooled completely.