This time I really start to miss all things summer. Luckily so far winter has been really mild here in Utah, Nate and I missed the ONE snow storm this winter while we were gone for Christmas and its in the 50s this week, so really mind. It actually feels like spring right now and I am really loving it! But that doesn't mean I'm not craving all things lemonade, and eating dinner in the back yard, and going to the pool. But this Piña Colada Fruit Dip really helped lighten my mood a little bit and reminded me of all the things I love about summer.
Pin this Pina Colada Fruit Dip for Later!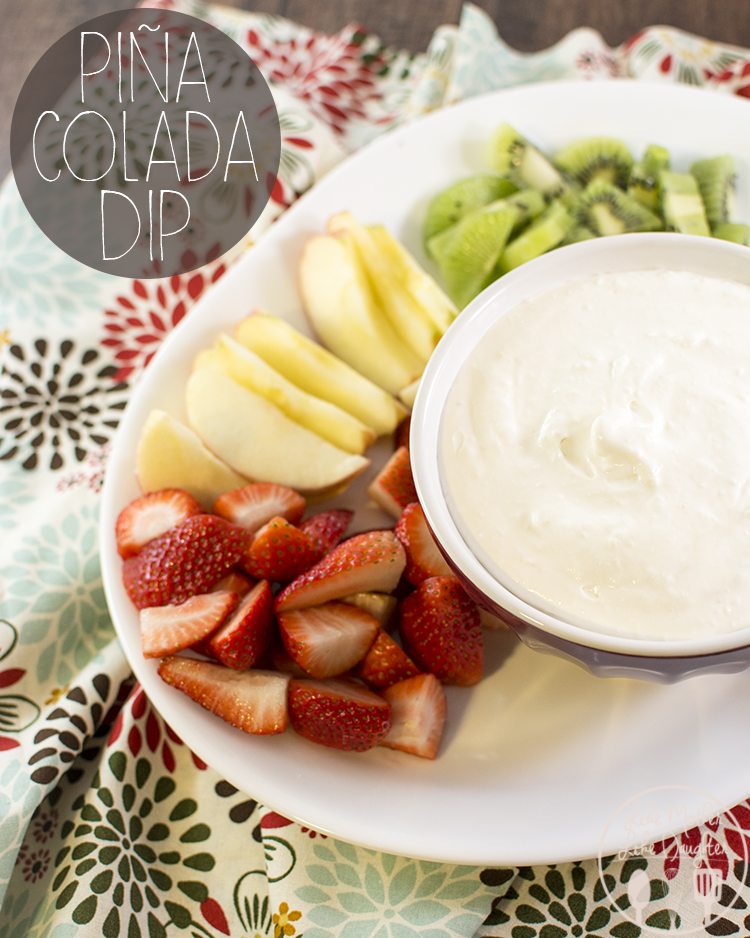 This fruit dip combines those great piña colada flavors of coconut and pineapple, along with cream cheese and cool whip for a perfect fruit dip. Great for pairing with strawberries, apples, bananas, kiwis, oranges, you name it. Its so delicious, it would be great with graham crackers or pretzels too.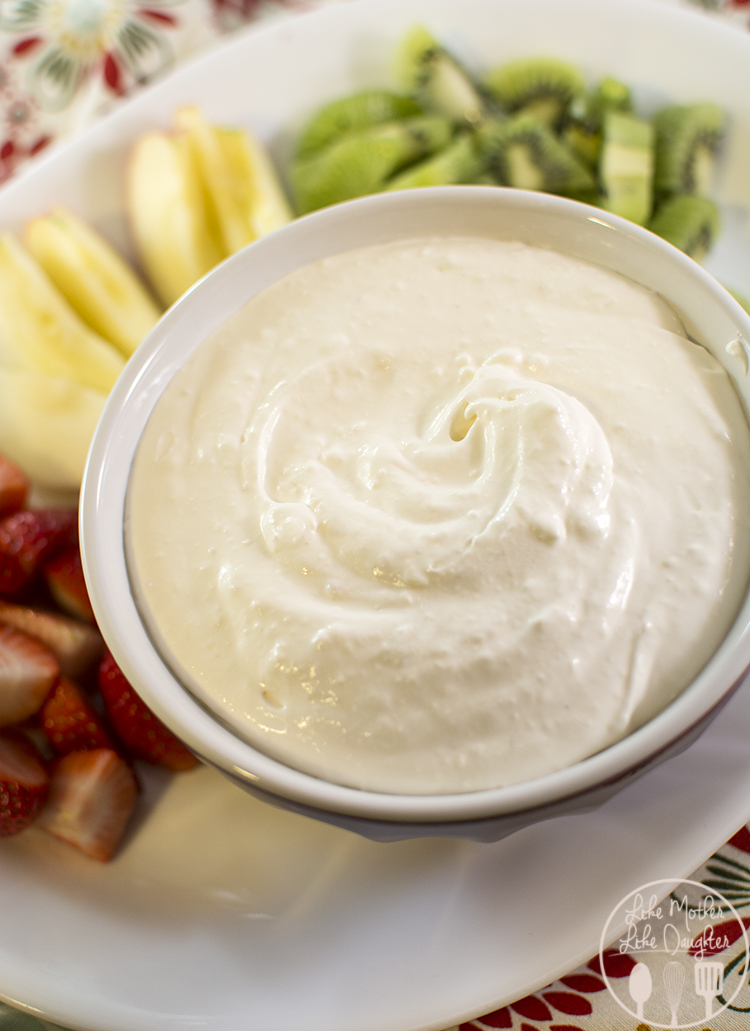 This dip takes only a few minutes to make and then its ready to go. Make sure you make it for a party or a big group event because it does make a lot and is perfect to share!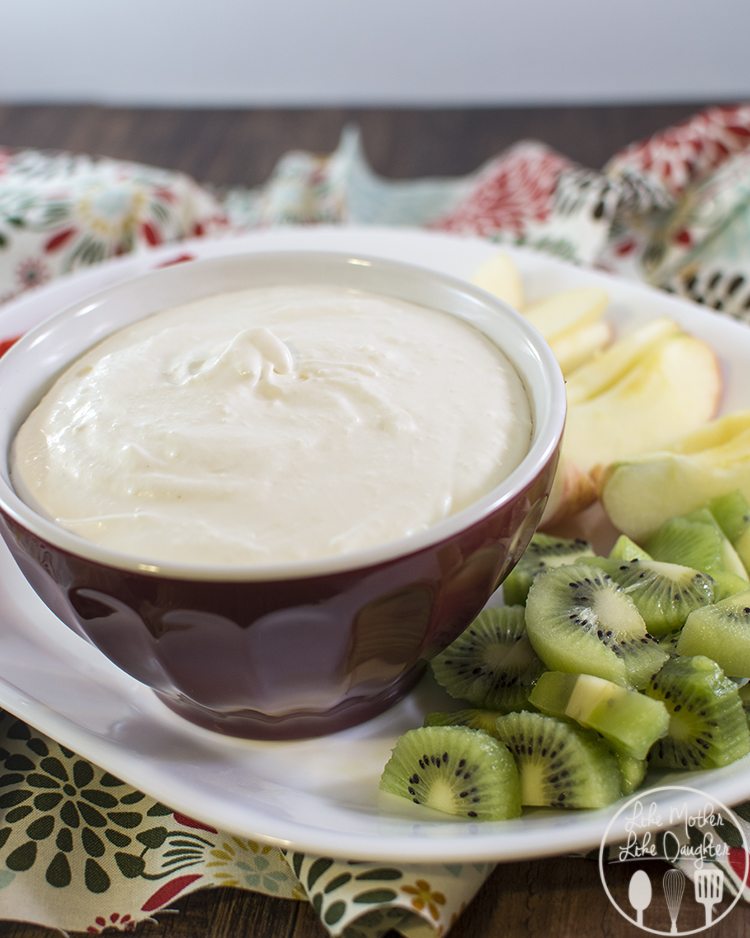 Piña Colada Fruit Dip
Ingredients
8 oz cream cheese, softened
8 oz cool whip, softened
½ cup cream of coconut (make sure to shake the can really well!)
½ cup pineapple juice
Instructions
Beat your cream cheese until smooth.
Add in your cool whip, cream of coconut and pineapple juice and stir everything together.
Chill in your fridge for about an hour to thicken a little before serving.
Serve with fresh fruit or cookies.
Notes
Cream of Coconut comes in cans and can be found in grocery stores near the drink mixers (it is not alcoholic, but will be near the alcoholic drink mixers and syrups like margarita mixer)
Enjoy the taste of piña colada in this delicious fruit dip!