This delicious broccoli salad is full of red onion, bacon, sunflower seeds, and dried cranberries. Its coated in a creamy and tangy sauce, perfect for an easy side dish!
**I made this delicious creamy broccoli salad using SPLENDA®Sweeteners as part of a sponsored post for Socialstars #SplendaSweeties #SweetSwaps. All opinions are my own. 
Pin this Creamy Broccoli Salad for Later.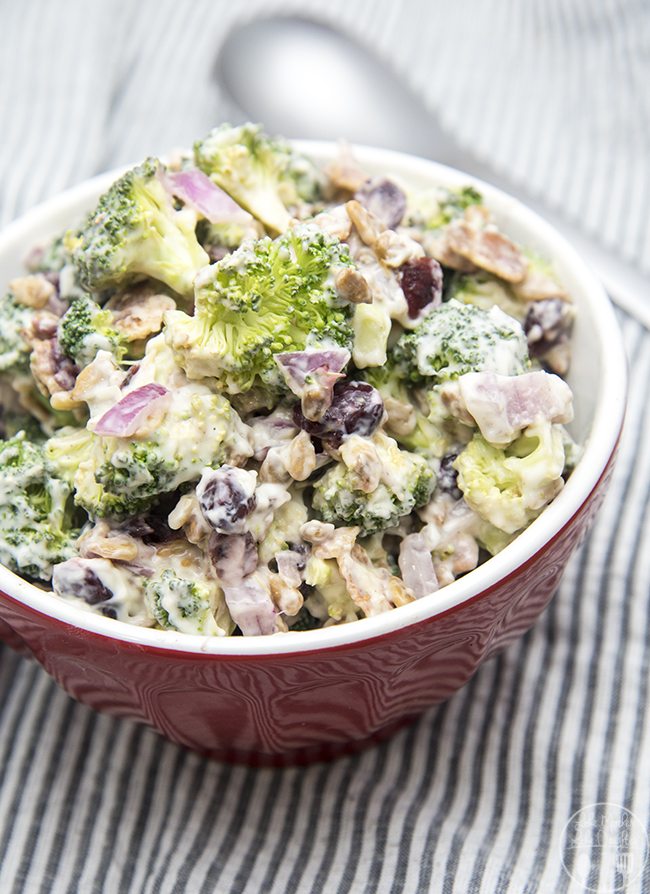 Nate and I often go to the grocery store near our house to grab lunch. They have an awesome deli area and one of my favorite side dishes to get is creamy broccoli salad. Its not exactly the healthiest salad, coated in a sugary mayonnaise dressing. I decided to make it for myself to make it a little lighter and thankfully it is still just as delicious!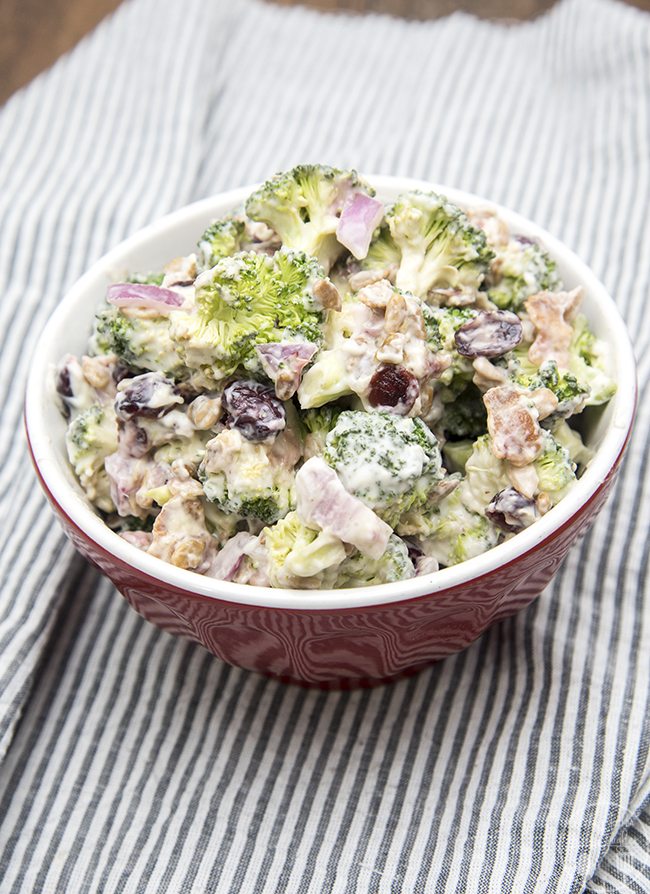 This salad is made lighter thanks to fat free (or light) mayonnaise and the sugar is swapped out for SPLENDA® No Calorie Sweetener, Granulated, you'll also need apple cider vinegar to give it a little bit of a tang. You'll stir the dressing together and use it to coat your salad ingredients. The salad has broccoli, cranraisins, bacon, red onion and sunflower seeds.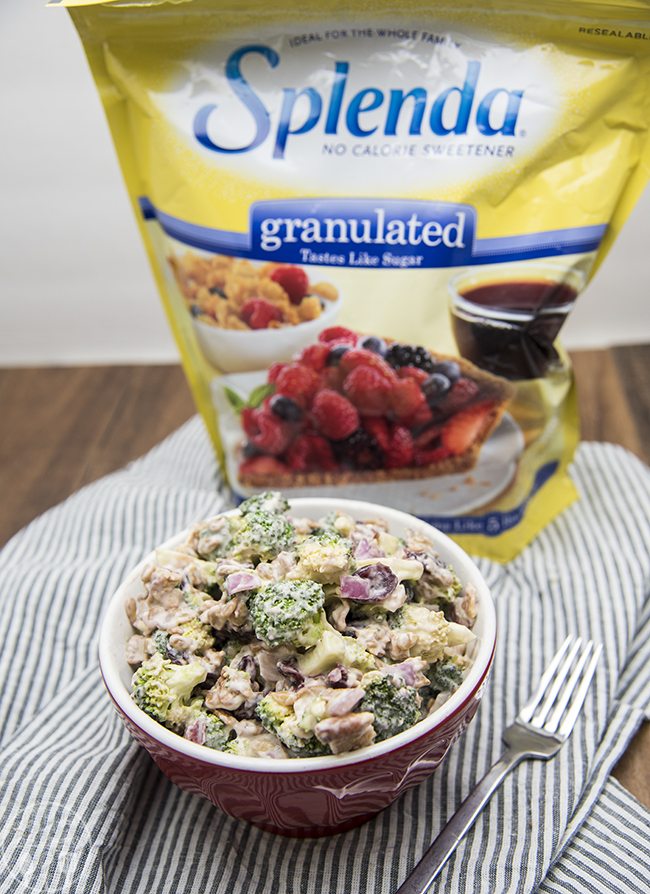 This salad is perfectly creamy, crunchy and flavorful! Its perfect for a lighter dish at a holiday party, or great for a delicious dish to help start your new years resolutions!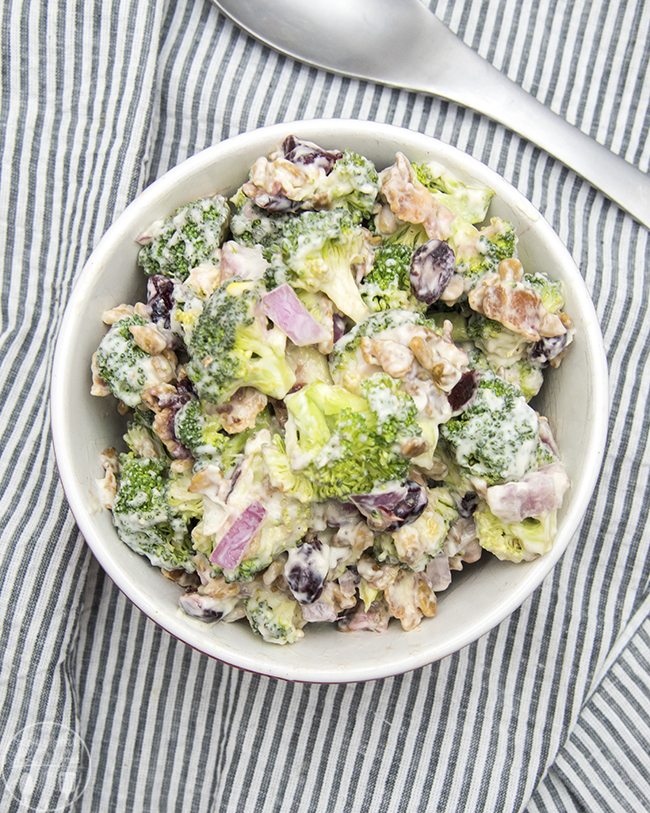 Creamy Broccoli Salad
Ingredients
For the Dressing:
¾ cup fat free mayonaise
¼ cup SPLENDA® No Calorie Sweetener, Granulated
2 tsp apple cider vinegar
For the Salad:
1 lb fresh broccoli, chopped to about 4.5 cups
½ cup dried cranberries
½ cup sunflower seed kernels
½ cup diced red onion
½ cup crumbled bacon
Instructions
Stir together your mayo, SPLENDA® No Calorie Sweetener and vinegar. Set aside.
Mix together your broccoli, cranraisins, sunflower seeds, red onion and bacon.
Pour dressing over salad and mix together till fully coated.
Place in fridge for an hour or two before serving!