If you haven't made anything s'mores yet this summer, then you are severely missing out – but this s'mores snack is the perfect place to start! This s'mores snack mix is full of golden graham cereal, mini marshmallows, pretzels, and chocolate chips and is so easy to throw together!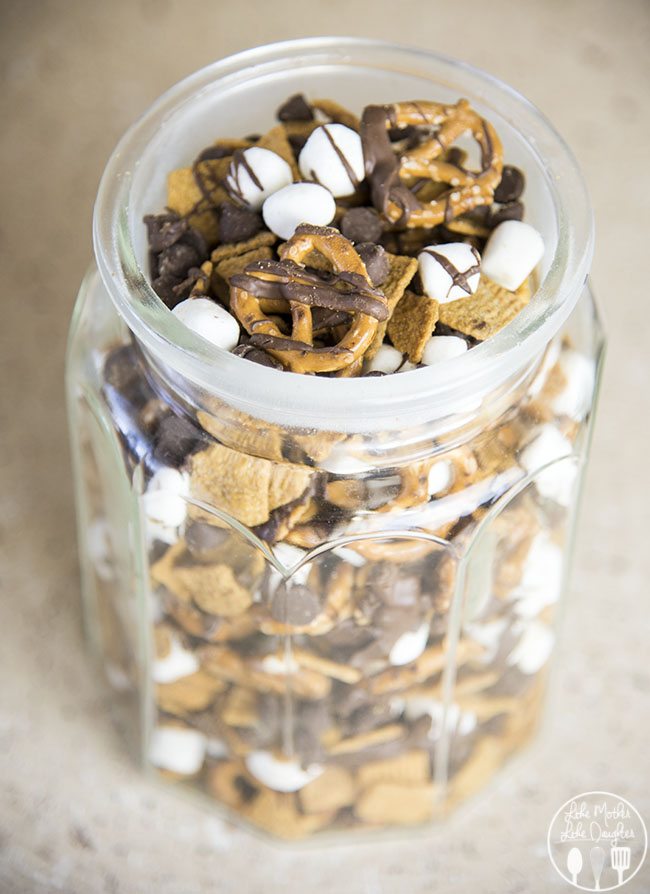 This snack mix has a great sweet and salty flavor combo, and the perfect crunchy and soft texture combo too. Its a great snack to grab in the middle of a busy day, perfect for a movie night in, or even an after school snack.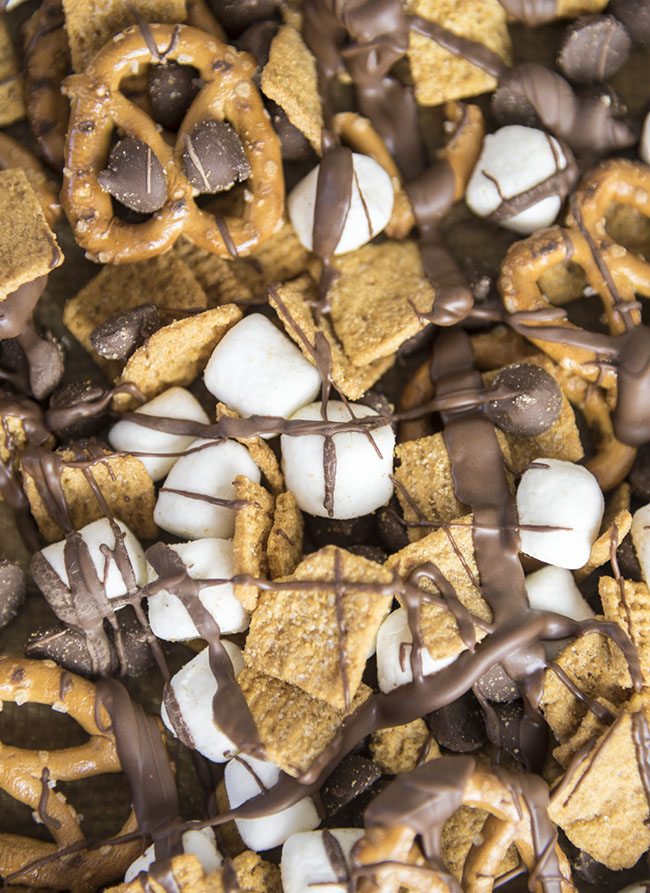 So, like I said, this has golden graham cereal, mini marshmallows, pretzels and chocolate chips. Mix them all together but reserve a few of the chocolate chips. Lay everything out on parchment paper, melt your remaining chocolate chips and drizzle them over the top of the mixture. Allow it all to set till the chocolate hardens, break it up to pieces and enjoy – or store it in an airtight container, or ziplock bag.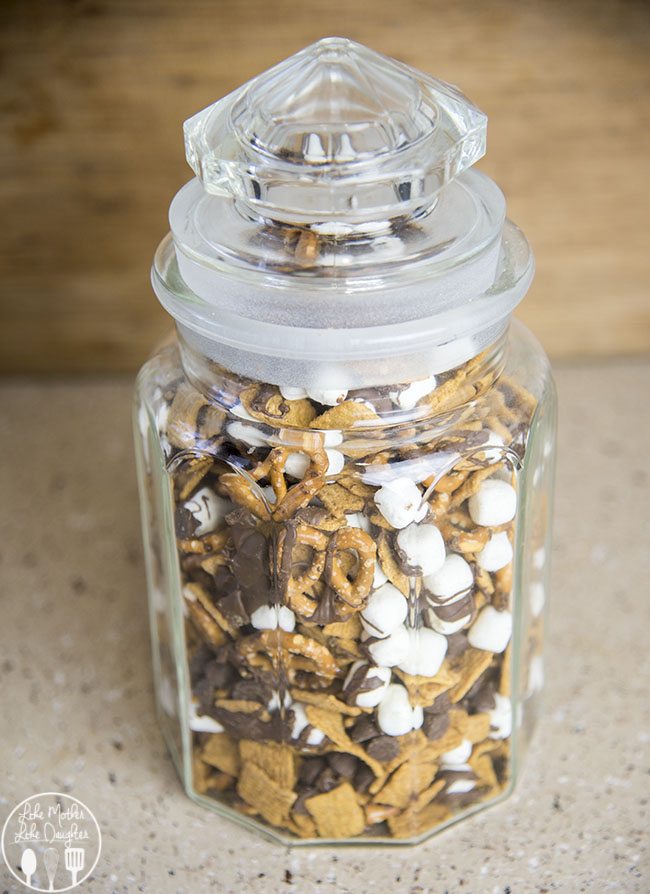 This recipe makes a lot so its great for sharing, or should be a good for a few days if sealed tight. But it'd be easy enough to cut it in half if you don't want so much.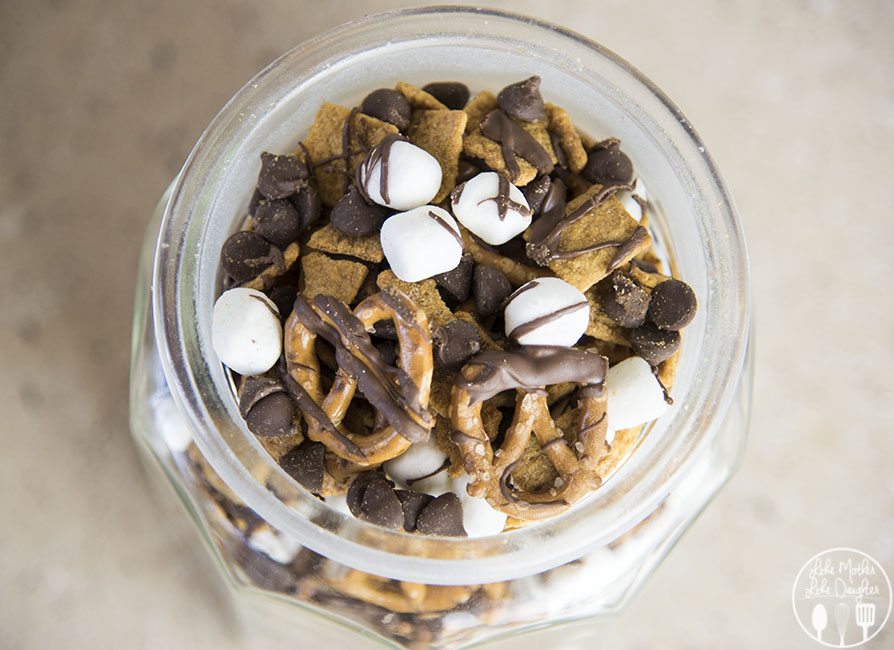 S'mores Snack Mix
Ingredients
3 cups golden graham cereal
1½ cups mini pretzels
2 cups mini marshmallows
1 cup chocolate chips
Instructions
Mix together your cereal, pretzels, marshmallows and ½ cup chocolate chips.
Lay mixture out on parchment paper on your counter top.
Melt remaining chocolate chips in the microwave in 30 second increments until its creamy.
Scoop chocolate into a small ziplock bag, snip the corner and drizzle over the top of mixture.
Allow chocolate to sit until its set and then break into pieces and store in airtight container.
This s'mores treat is the perfect thing for Monday – National S'mores Day!
You'll also like these other s'mores treats: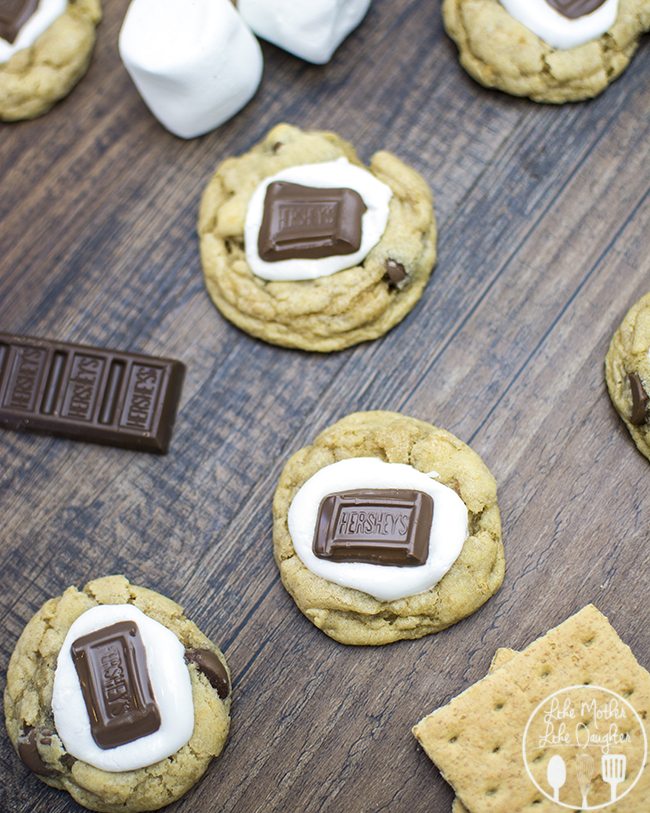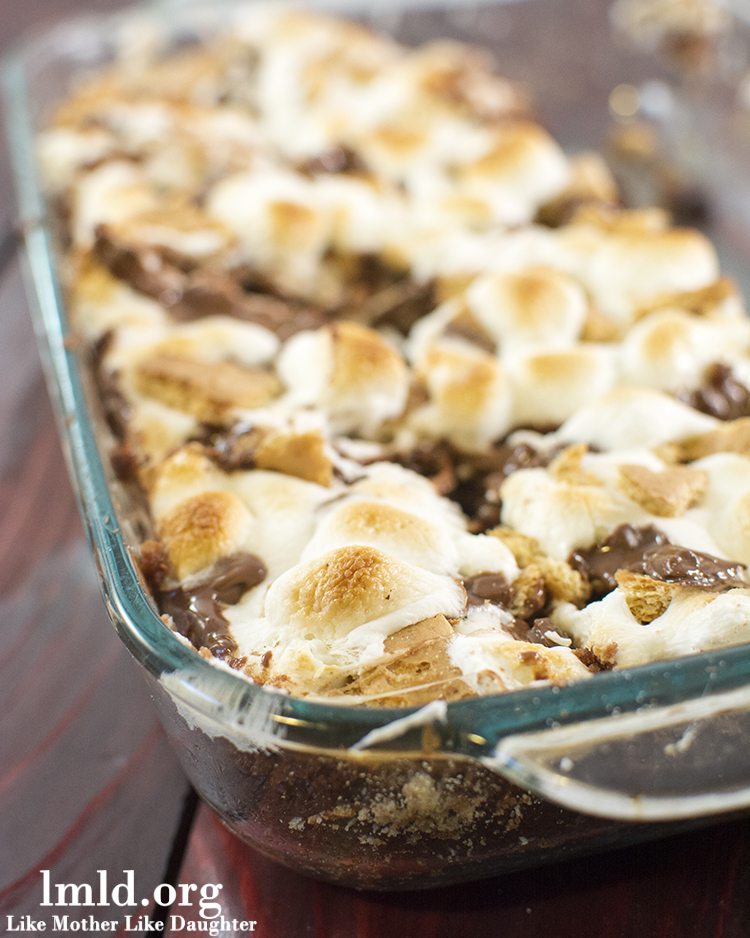 S'mores Peanut Butter Cookie Bars