Are any of you readers out there Survivor fans? Nate and I have been watching the show together since we started dating. But I'm sad to say that I think this is my least favorite season yet, although I wasn't a fan of redemption island that they had the last two seasons either.
Sometimes Nate and I talk about what would happen if there was an apocalypse. Would we survive? We don't even own a gun! At least we are working on self sufficiency with our garden this year. And I suppose I could learn to like eating fish, if it meant survival what wouldn't I eat?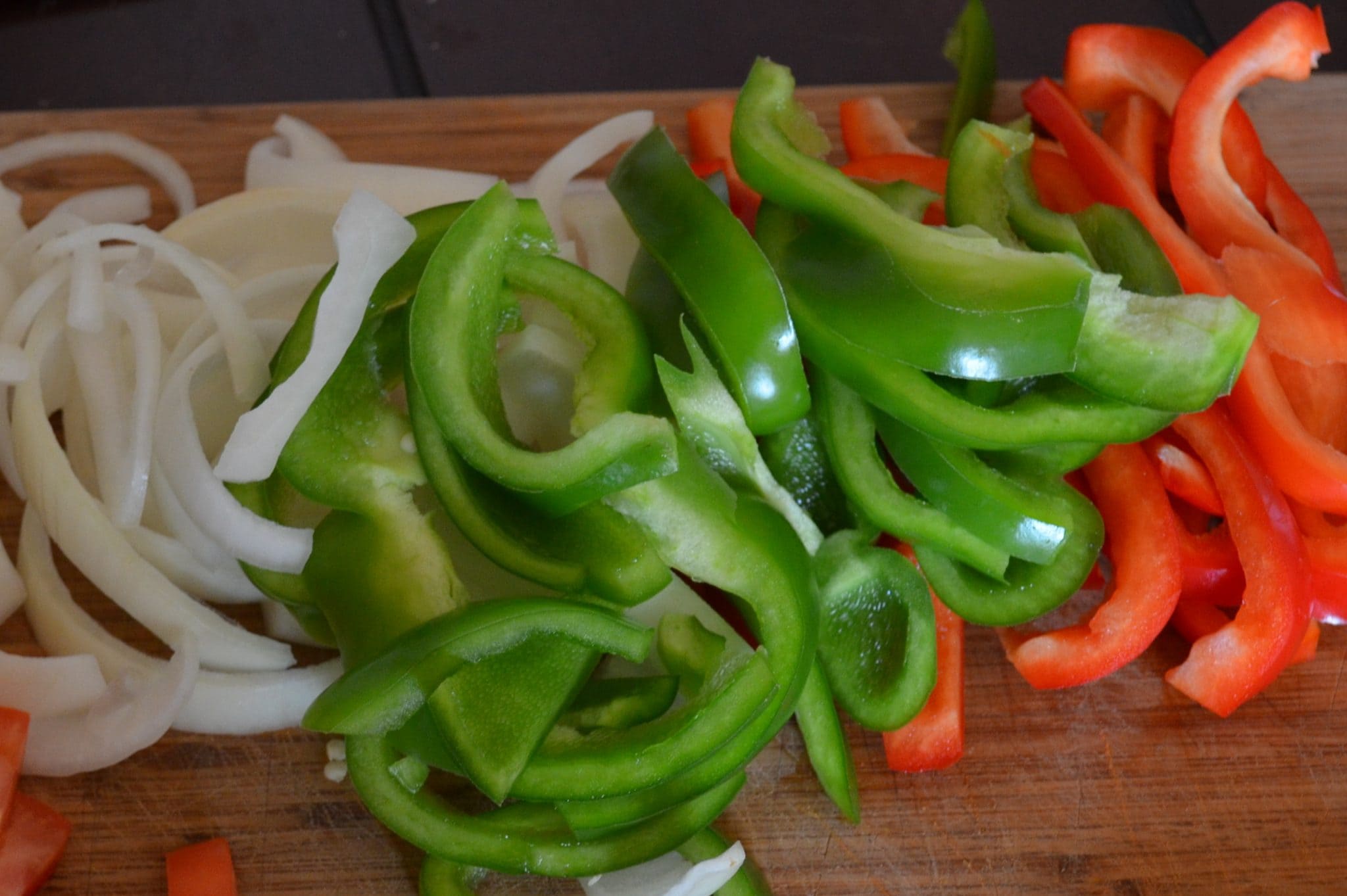 Anyway. I think its hilarious how on the show they act as though they are starving. But you always see them eating (even if it is only rice and coconuts) but they also get a reward challenge with food every two or three days.
Now, of course I don't know what actual starvation feels like, but when I got home from work on Monday, I was so hungry, but this meal hit the spot perfectly. And it actually didn't take too long to prepare (if you prethawed the chicken – or bought fresh).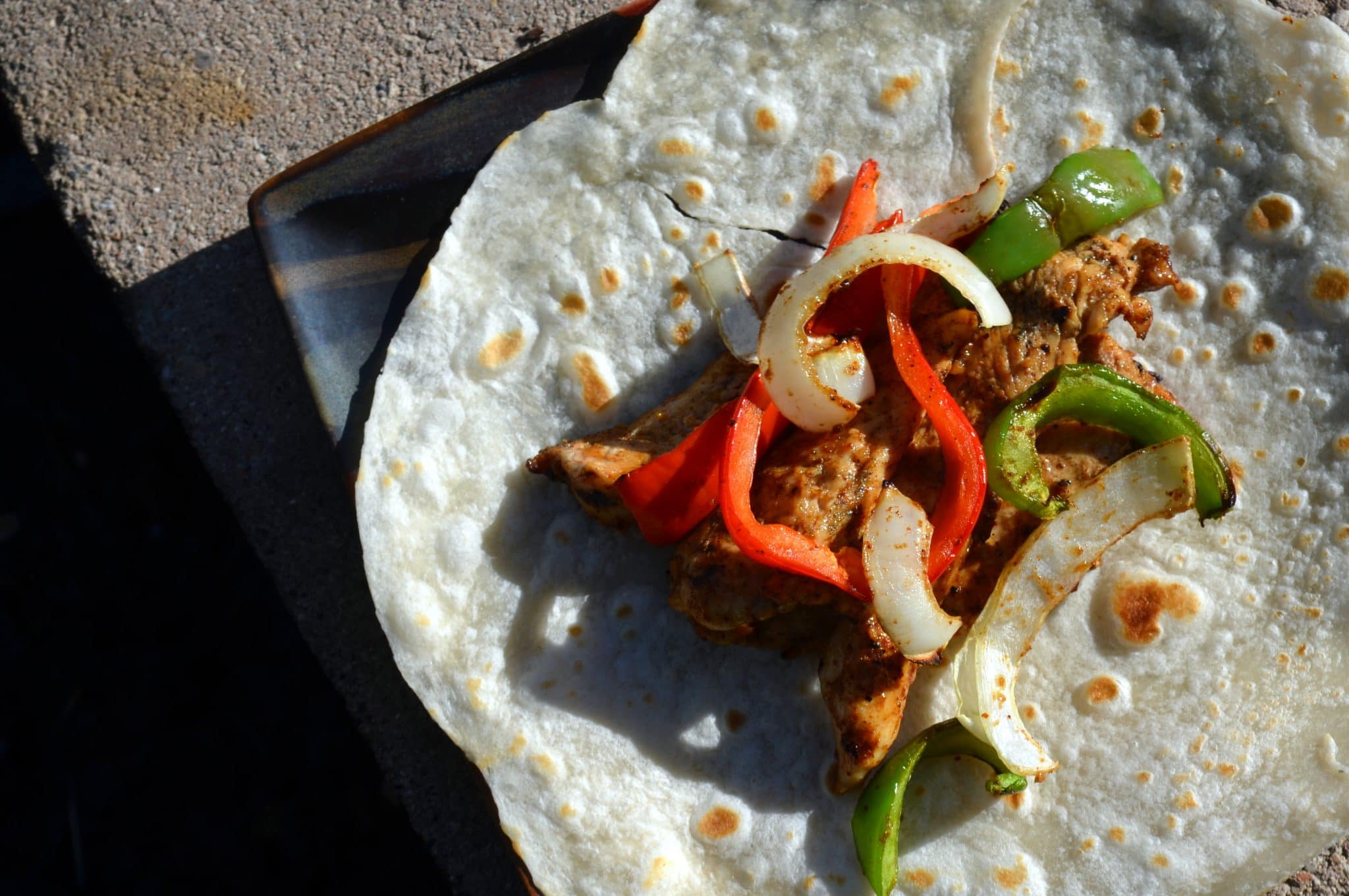 These fajitas turned out absolutely amazing. And they have plenty of flavor that you can skip the fixins  (oops, I didn't) and it will be a healthy dish for your family as well.
Feeds 4.
3/4 TBS cumin
3/4 TBS chili powder
1 1/2 TBS brown sugar
1 1/2 TBS garlic, minced
1/3 cup lime juice
1 TBS olive oil
1 1/2 TBS Worcestershire sauce
1 green pepper
1 red pepper
1 yellow onion
3 chicken breasts
tortillas
optional toppings: salsa, sour cream, shredded cheese
1. Combine cumin, chili powder, brown sugar, garlic, lime juice, olive oil and Worcestershire in a bowl.
2. Slice peppers and onion into thin pieces
3. Cut chicken breasts into thin strips.
4. Coat chicken pieces in sauce mixture.
5. Grill chicken, peppers and onions until chicken is thoroughly cooked. About 12-14 minutes. Rotating and flipping occasionally. Reapply leftover sauce mixture to the chicken once or twice while cooking. Peppers and onions should get a little softer, but still have a crunch.
6.  Top tortillas with a few pieces of chicken and grilled vegetables. (And optional toppings).
Enjoy.