This is the best alfredo sauce, and only has 4 ingredients! Its perfectly thick, rich and creamy and great used in so many ways!
What could be better than lots of butter, cream and parmesan cheese? This thick and creamy homemade alfredo sauce is the best alfredo sauce I have ever had and its only 4 ingredients and so quick and easy to make too!
Did you guys do anything fun for President's Day weekend? Nate was able to take an extra day off work, so we had a 4 day weekend, and it was so wonderful to spend so much time with our little family of 3. We drove down to this tiny town called Teasdale Utah with a population of 100 something people and stayed there 2 nights, at someone's house using Airbnb. It was the coziest little two bedroom house, with a wood burning stove to keep us warm. The town is about 20 minutes outside of Capital Reef National Park, so after driving down Friday and relaxing that evening we went to Capital Reef Saturday. We hiked and drove around and saw lots of beautiful red rock. One of the best parts was that there were hardly any people in the park, so it was so nice and peaceful.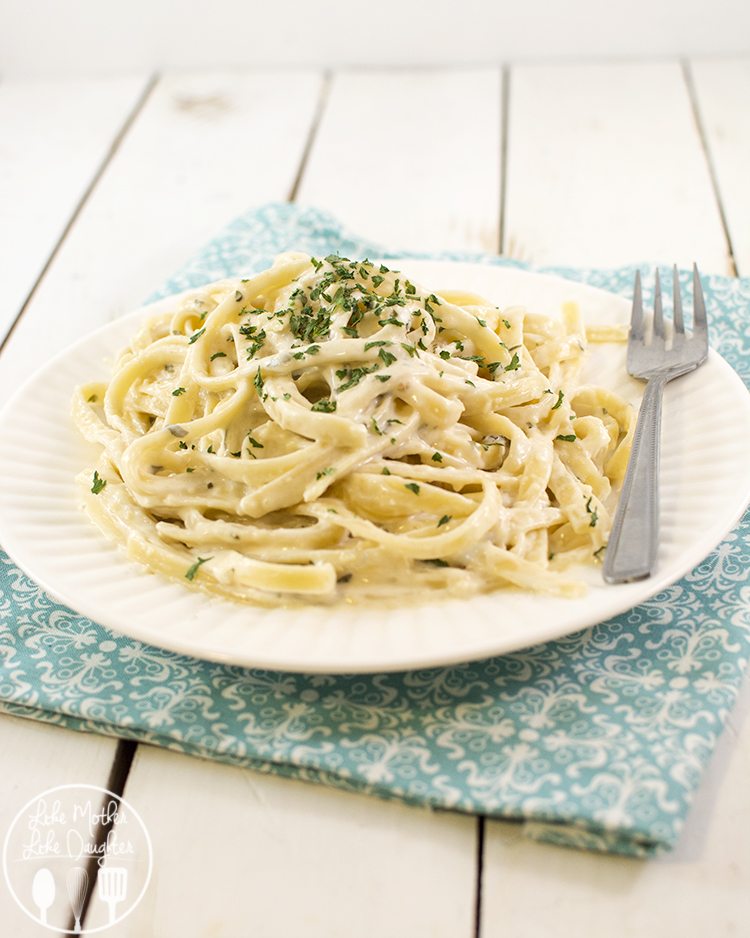 The only problem with few people is there was only 1 restaurant open in a neighboring town, and the closest grocery store was 20 minutes away. This meant we ate at the same restaurant both nights that we stayed there. Luckily the food was delicious. The second night was Valentine's Day and the restaurant was quite crowded so we ended up just ordering a pizza to go so we didn't have to wait. But, if we had stayed we were going to split a small pizza and a plate of chicken alfredo. But I'm glad we didn't because after having this amazing alfredo sauce (recipe from my mother in law) nothing can compare to it, and I may have just been disappointed.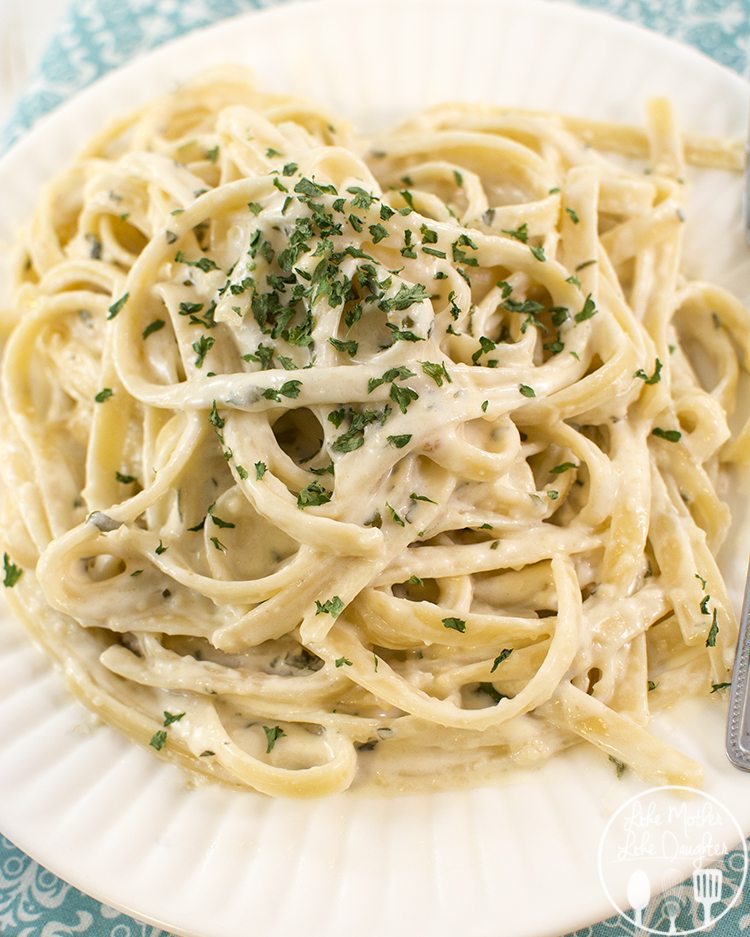 This delicious alfredo sauce is great served over pasta, on pizza or for dipping bread or vegetables.

Alfredo Sauce
Ingredients
½ cup, 1 stick butter
1 cup heavy whipping cream
¾ cup parmesan cheese
2 TBS parsley
Instructions
Add all ingredients to a sauce pan over medium heat.
Bring to a boil stirring often.
Lower the heat to medium low, keep sauce simmering, and cook for about 15 minutes until sauce thickens.
Stir sauce very often to prevent the bottom from burning.
Enjoy over pasta, on pizza or as a dip for bread.
Enjoy this flavorful and delicious alfredo sauce!