So I've mentioned my love for pizza before. And also how I love trying a variety of pizza flavors. Well, here is one more delicious recipe to add to the mix.
This recipe was first thought of by my brother in law, Dain. The first time he made the recipe very simple, with store bought crust, canned alfredo sauce, etc. But since then he has used his mom's alfredo sauce recipe. My version now is a slightly more complicated version, with homemade pizza crust, my mother in law's homemade sauce, and everything. Of course if you're feeling lazier, you are more than welcome to go the easy route. Either way, the pizza is delicious.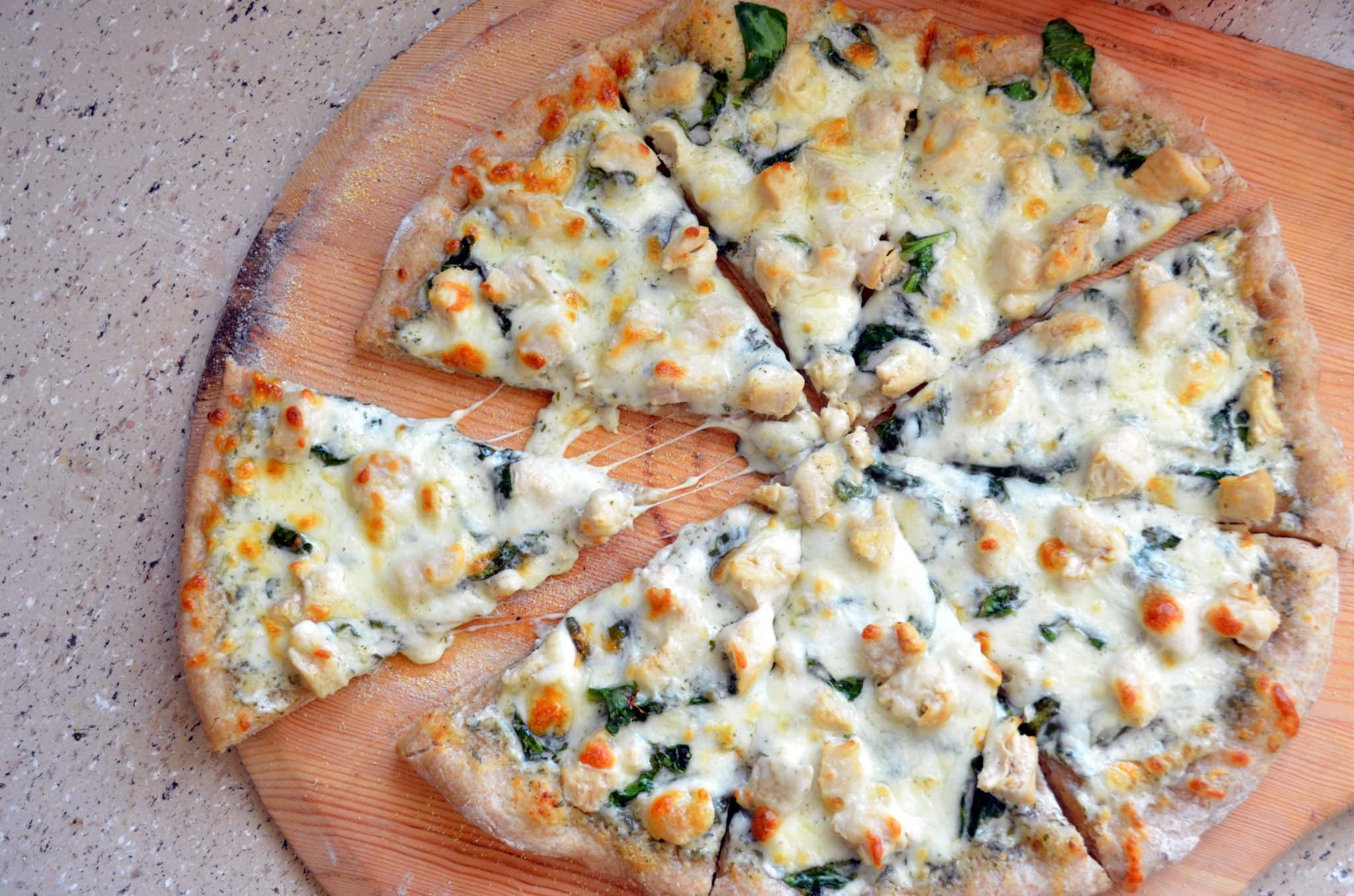 Chicken and Spinach Alfredo Pizza
Ingredients
½ of french bread dough (or your favorite pizza dough homemade or store bought)
Alfredo Sauce (we only use about ¾ of the recipe)
1 cup spinach, uncooked
1 chicken breast (or 1½ cups chopped chicken)
1½ cups mozzarella
Instructions
Preheat oven with a pizza stone inside to 475 **
After the dough has risen for the first time, instead of shaping the dough into 2 long loaves, shape one of the loaves into a ball. Let rise about 40 minutes, until doubled.
Meanwhile, make alfredo sauce. Allow to cool for a few minutes before putting on the pizza dough.
Using a small rolling pin, spread pizza dough out to make crust. About ¾ inch thick, and 14 inches across.
Spread alfredo sauce over the top of the dough. Leave about ½ inch free on each edge.
Lay spinach over sauce.
Sprinkle chicken around the entire pizza.
Spread cheese evenly over the spinach and chicken.
Carefully transfer to oven using a pizza peel, sprinkled with flour and corn meal (Tip: before we transfer the pizza we make sure the dough is loose on the pizza peel, by shaking the peel a little bit. If it is not moving freely lift up the edges of the pizza and add a little more cornmeal all around until it is loose)
Bake for 9 to 10 minutes. **
Cut into slices and enjoy.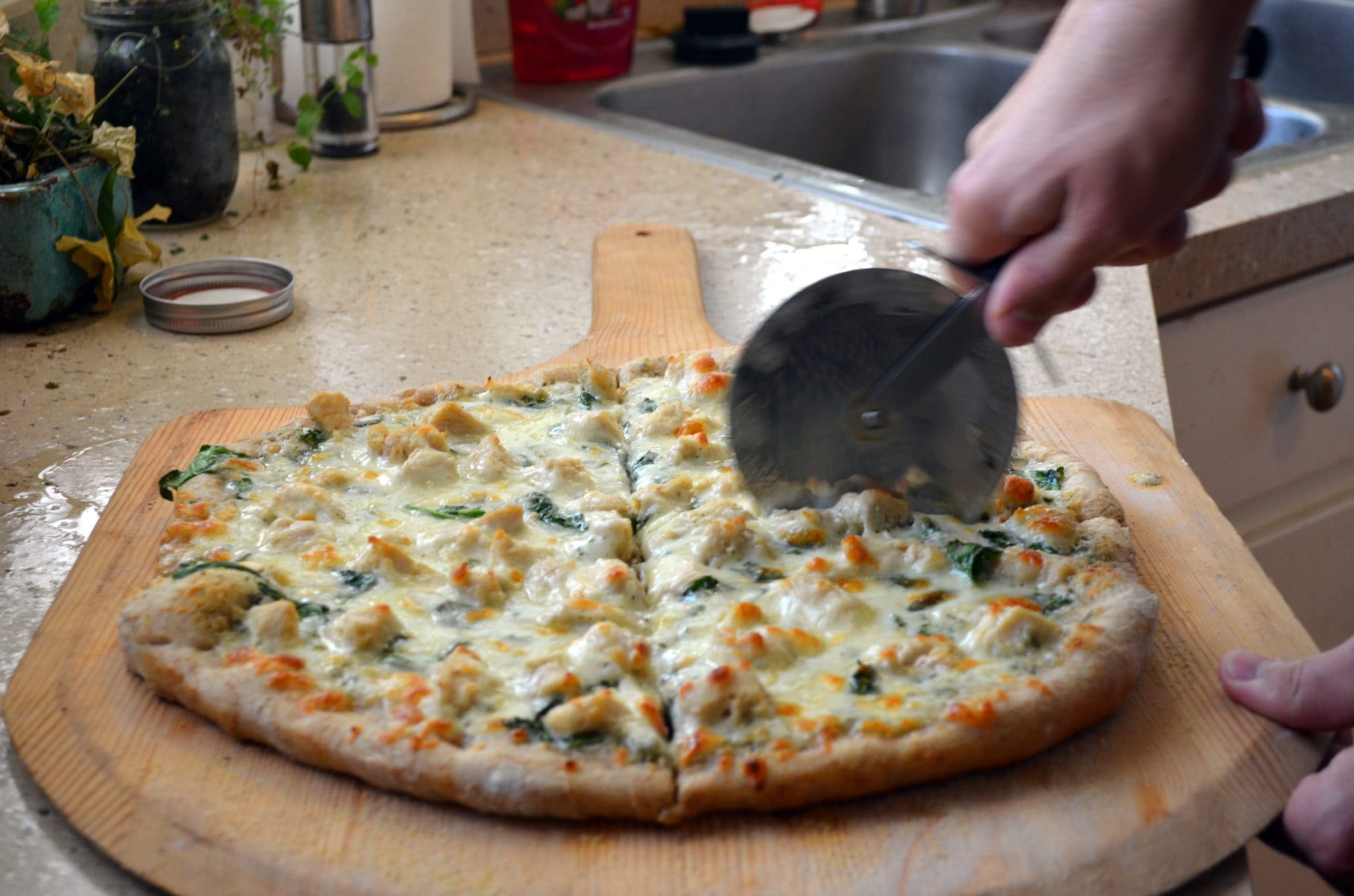 **if you do not have a pizza stone bake on a cookie sheet or pizza pan at 400 degrees for about 20 minutes.