How was your Thanksgiving? We had a fabulous Thanksgiving day spent with mostly my dad's side of the family. My parents were able to drive up from California with my mom's mother and a foreign exchange student who lives with them. We went to one of my aunt's houses for Thanksgiving dinner and spent it with about 60 of my aunts and uncles and cousins and their children. It was a fabulous day filled with lots and lots of delicious food. My favorite part was the mashed potatoes and the rolls. And the pies, of course the pie.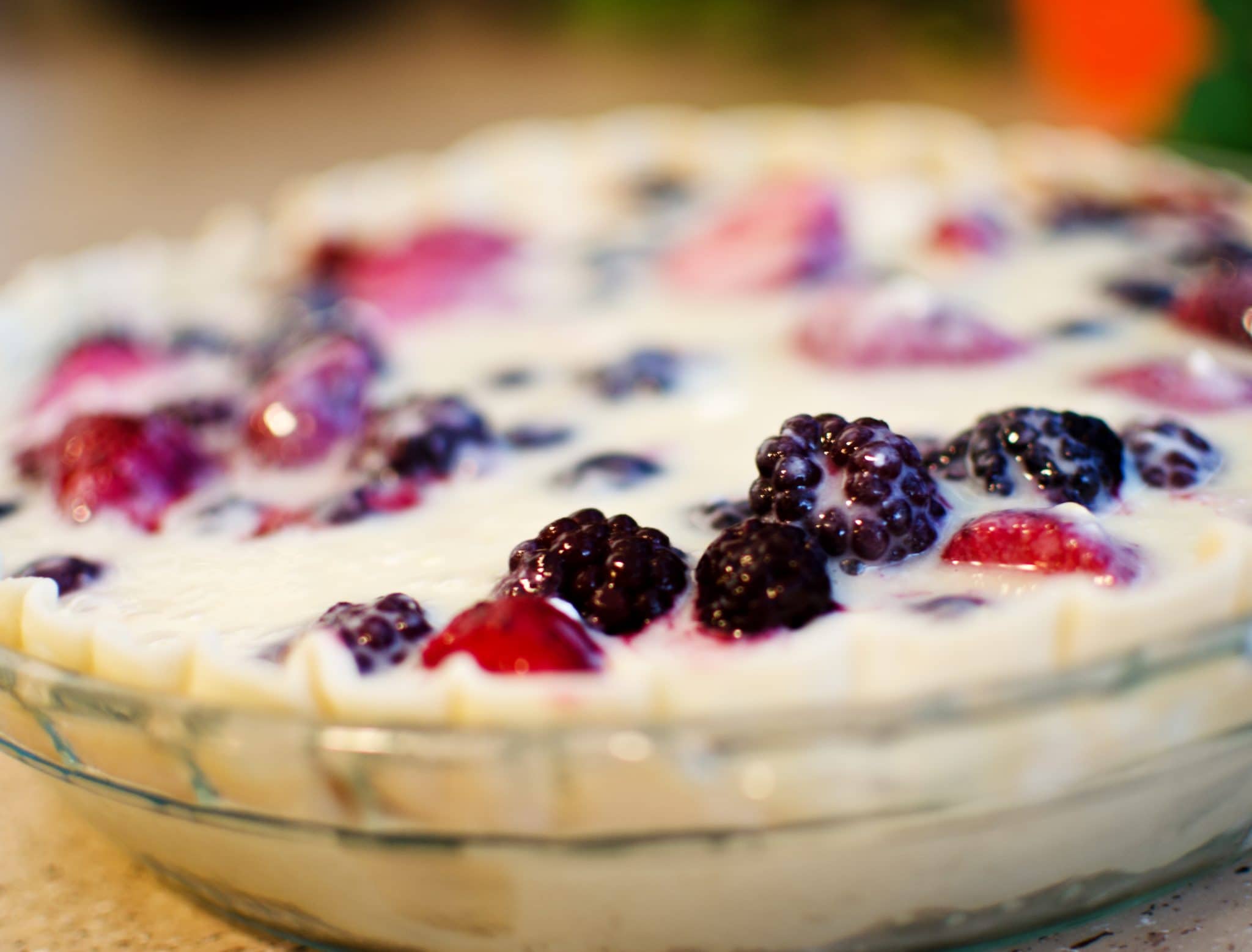 One of my favorite Thanksgiving days is when I was on my study abroad, living in Vienna. A few of my best friends and I decided we had to enjoy a traditional american thanksgiving dinner even while we were there. So with our limited money, small kitchen (available in the Austro-American Institute where we attended school) we whipped up a miniature Thanksgiving dinner. Our meal consisted of half of a rotisserie chicken, mashed yellow potatoes, carrots and crescent rolls. I remember it being absolutely delicious.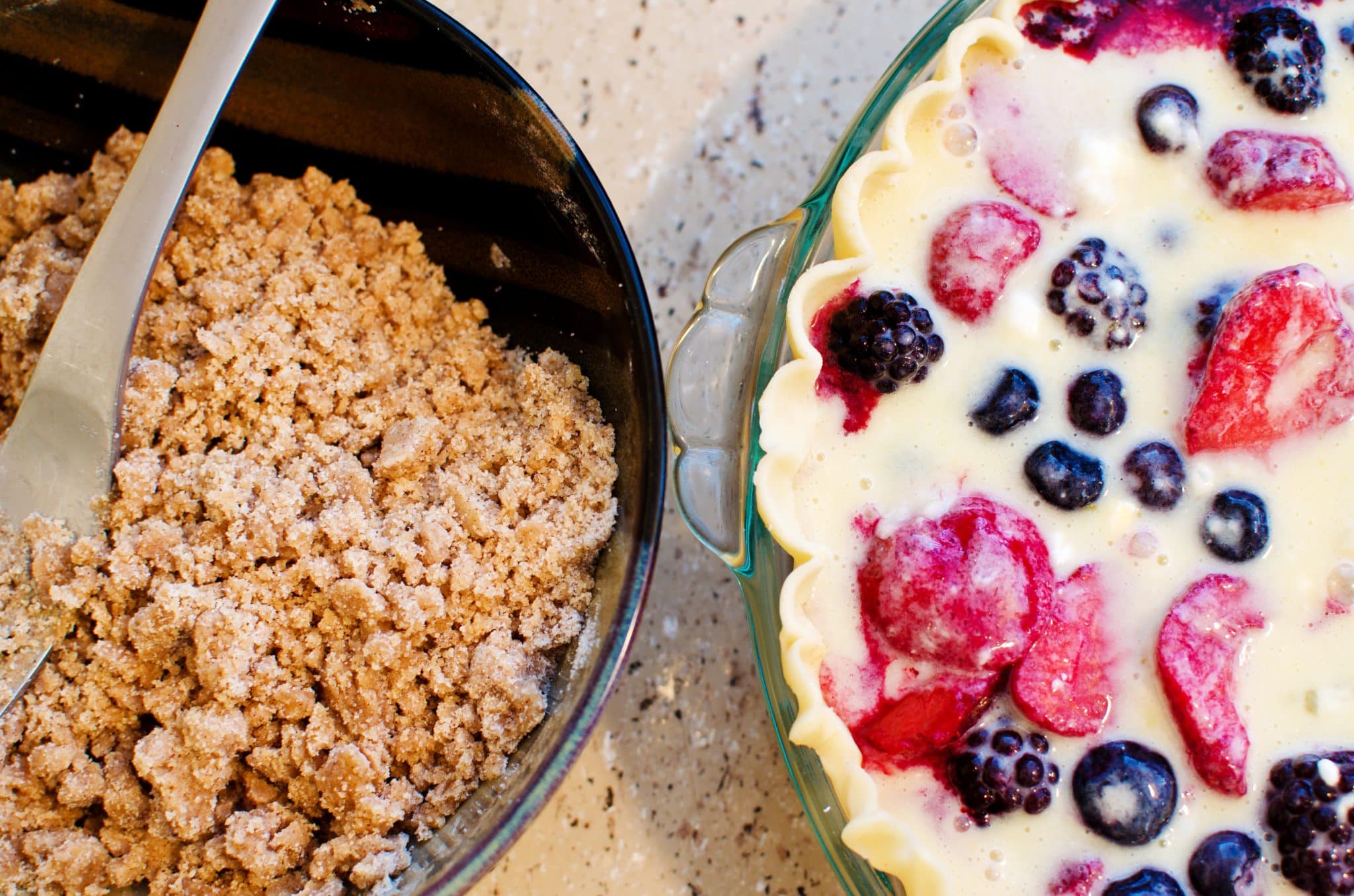 While there we also got to celebrate an Austrian Thanksgiving sort of holiday and enjoyed a traditional Austrian dish or Wiener Schnitzel.Anyway, this year for Thanksgiving, with so many people my only assignment was to make a pie. For Thanksgiving day I decided to make something like this berries and cream pie.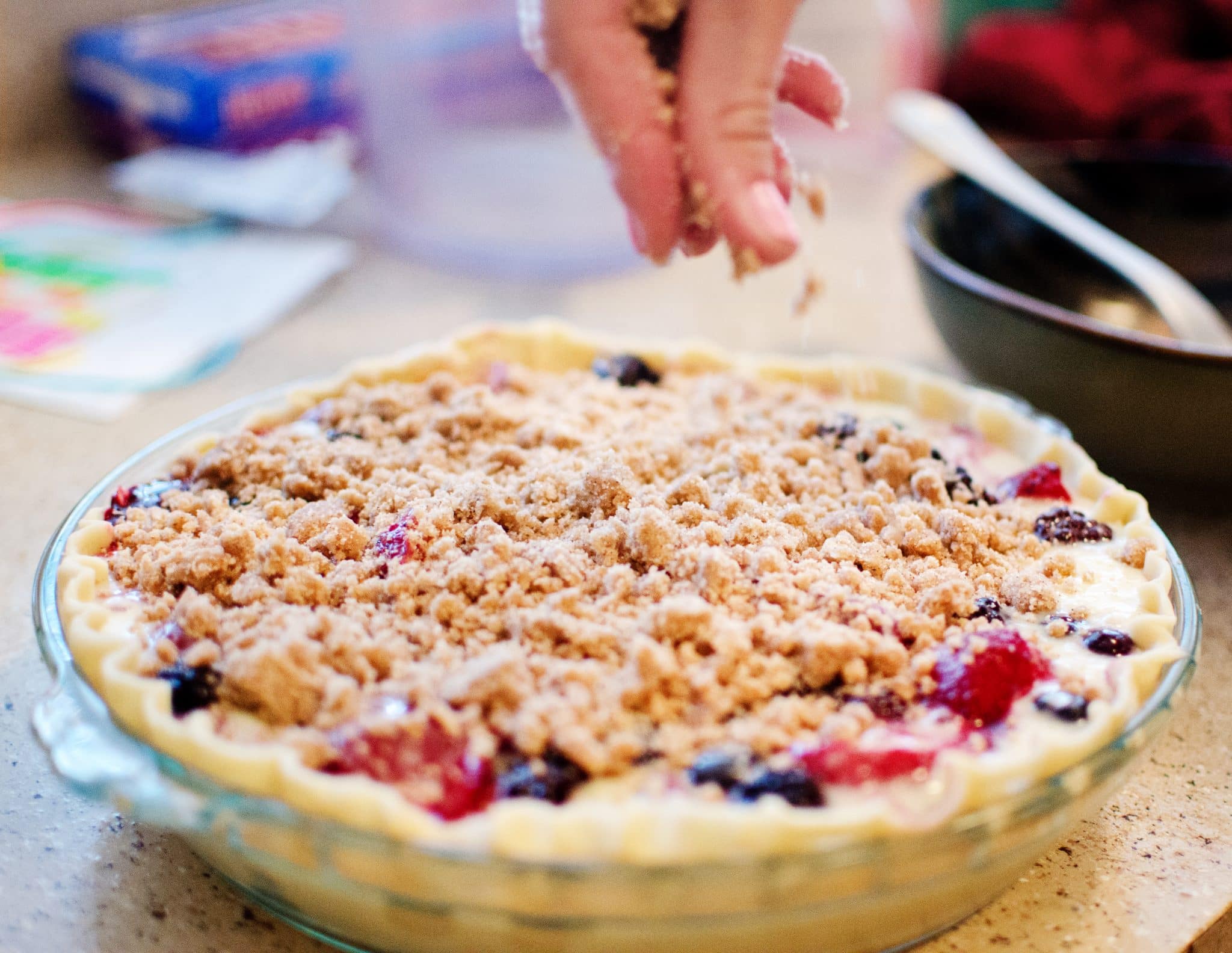 It was delicious.
For a pie night with my mom's side of the family we had on Saturday I made another pie which I will be sharing with you soon.

Berry Custard Pie - Berries and Cream Pie
Ingredients
1½ cups sugar
½ cup flour
3 large eggs
¾ cup sour cream
2 tsp vanilla
4 cups mixed berries
¼ cup sugar
¾ cup flour
½ cup brown sugar
½ tsp cinnamon
⅛ tsp apple pie spice
2 TBS sugar
¼ cup butter, melted
1 9 in pie crust
Instructions
Preheat oven to 350 degrees.
Mix sugar, flour, eggs, sour cream and vanilla together until completely smooth. Set aside.
Mix berries with ¼ cup sugar. Set aside.
Combine flour, brown sugar, cinnamon, apple pie spice, sugar and melted butter in a small bowl until crumbly. Set aside.
Unroll pie crust and place it in a pie pan sprayed with nonstick spray. Crimp the edges.
Add the berries to the bottom of your pie.
Pour the custard over the berries.
Sprinkle the crumb mixture over the custard.
Bake for about 1 hour and 20 minutes, or until your custard is set.
Allow to cool completely before eating.
Enjoy.