This is the perfect pumpkin pie. Its got a great amount of fall spices, the perfect flavor, great texture, its delicious and extra easy to make!
Last week I got together with 4 other blogger friends and we each made a few dishes to make up a full Thanksgiving dinner. There are a certain parts of a Thanksgiving dinner that can't be forgotten, of course the turkey first, mashed potatoes and gravy and the pies. If we're being honest, which we always are; I've never been a huge "pie person".  I'm happy to eat a few slices on Thanksgiving, and any time pie is offered to me really, but if given the choice I think I would chose cake or brownies or cookies over pie most of the time.  But I whipped up this pumpkin pie for our Blogger Thanksgiving last week and it was perfect. It may be the best pumpkin pie I've ever had, if that's not claiming too much.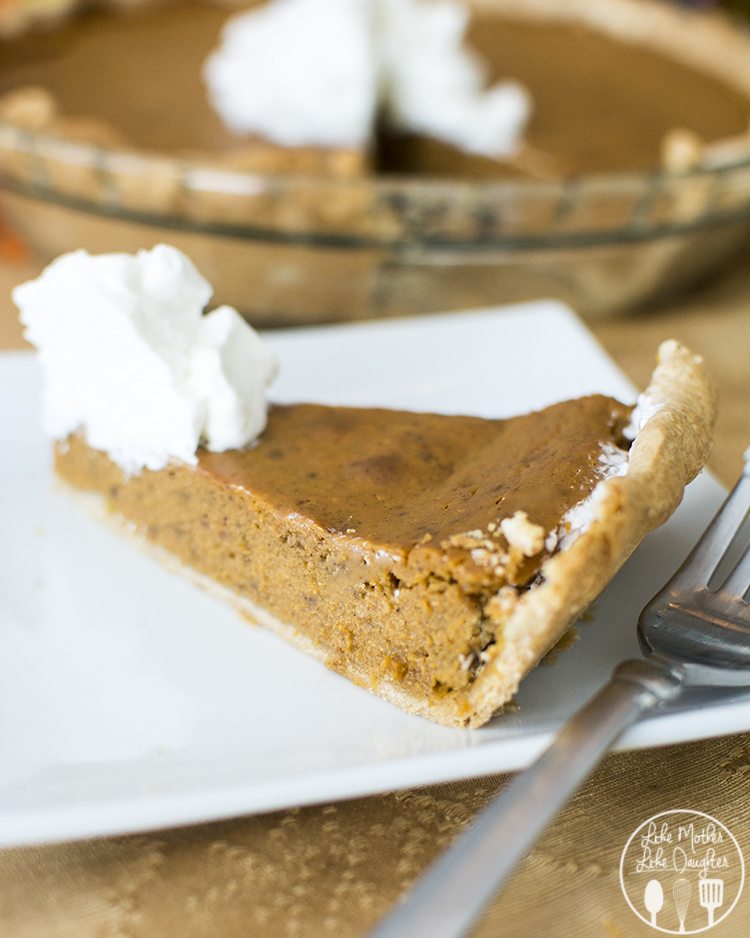 This pumpkin pie has the perfect amount of fall pumpkinny spices, along with just the right texture for pumpkin pie, and I don't like too much crust so my store bought crust was perfect – but if you're good at making pie crusts, then feel free to make your own.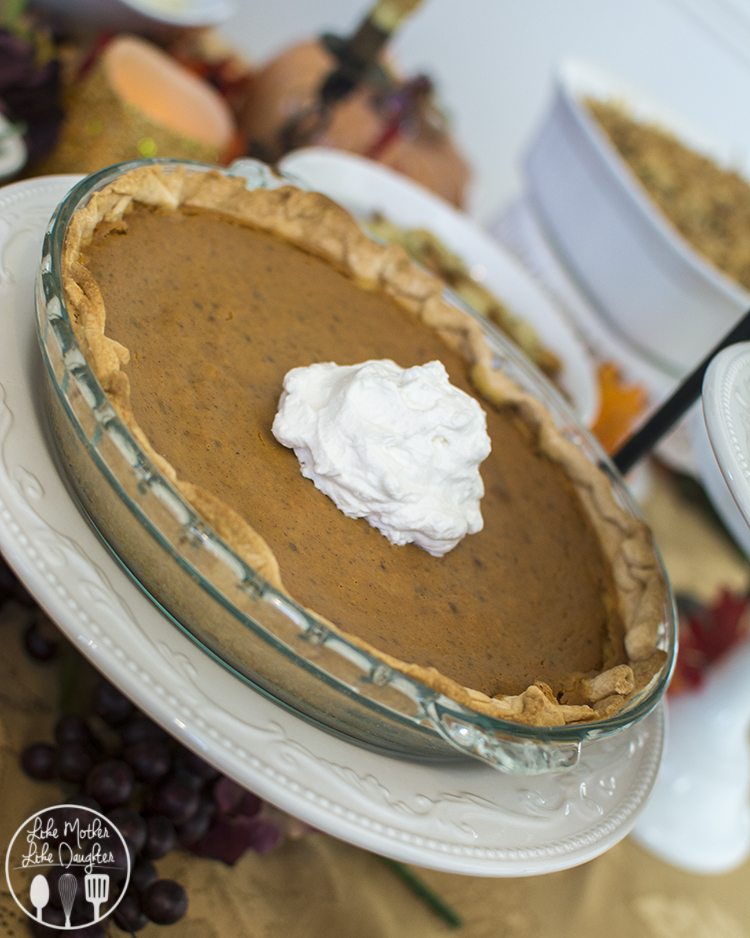 Now, I like my pumpkin pie topped with a big pile of whipped cream, or scoop of vanilla ice cream. So when I ate my slice I added a big scoop of homemade whipped cream to the top of it, and I may have added more half way through when I'd eaten the first bit already.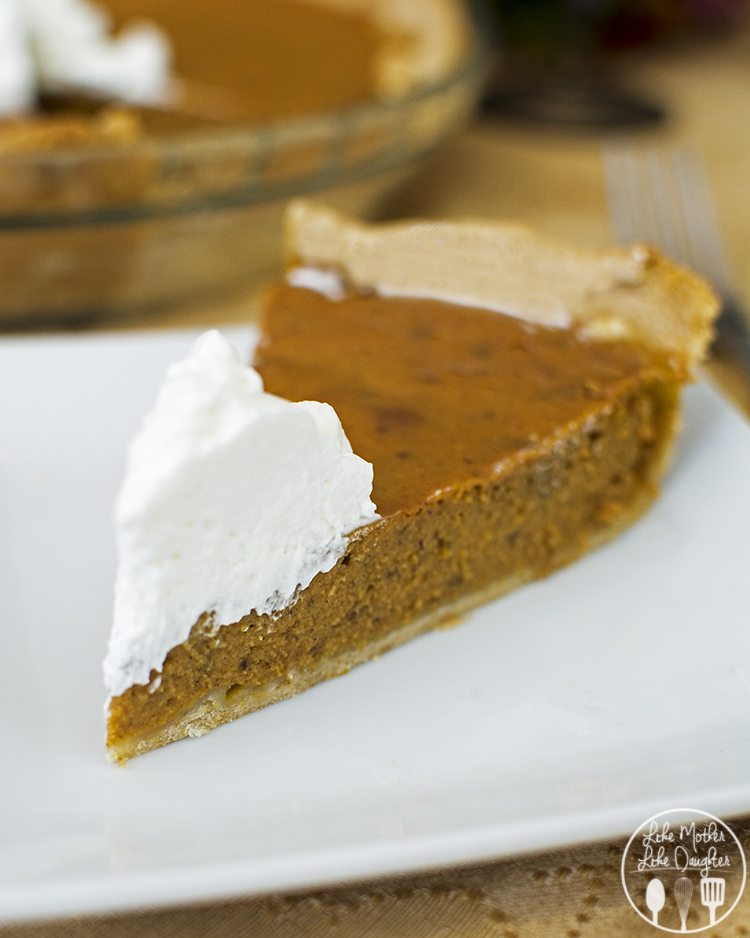 Pumpkin Pie
Ingredients
1 9 inch pie crust
1 15oz can pumpkin puree
1½ tsp cinnamon
¼ tsp ground nutmeg
¼ tsp ground ginger
⅛ ground cloves
½ tsp salt
⅔ cup brown sugar
⅓ cup sugar
½ cup sweetened condensed milk
½ cup heavy cream
2 eggs
Instructions
Preheat your oven to 425 degrees.
Lay your pie crust out into your 9 inch pie dish, tuck it around with your fingers and cut off any extra dough hanging over the top.
In a large bowl combine your pumpkin puree, cinnamon, nutmeg, ginger, cloves, salt, brown sugar, sugar, condensed milk, cream and eggs.
Pour mixture into your pie crust.
Bake for 15 minutes.
Lower your oven temperature to 350 and continue baking. Bake for another 50-60 minutes until pie is set and a knife inserted in the middle comes out clean.
Allow to cool before serving.
Enjoy this perfect pumpkin pie for Thanksgiving or any time you want a slice of pie!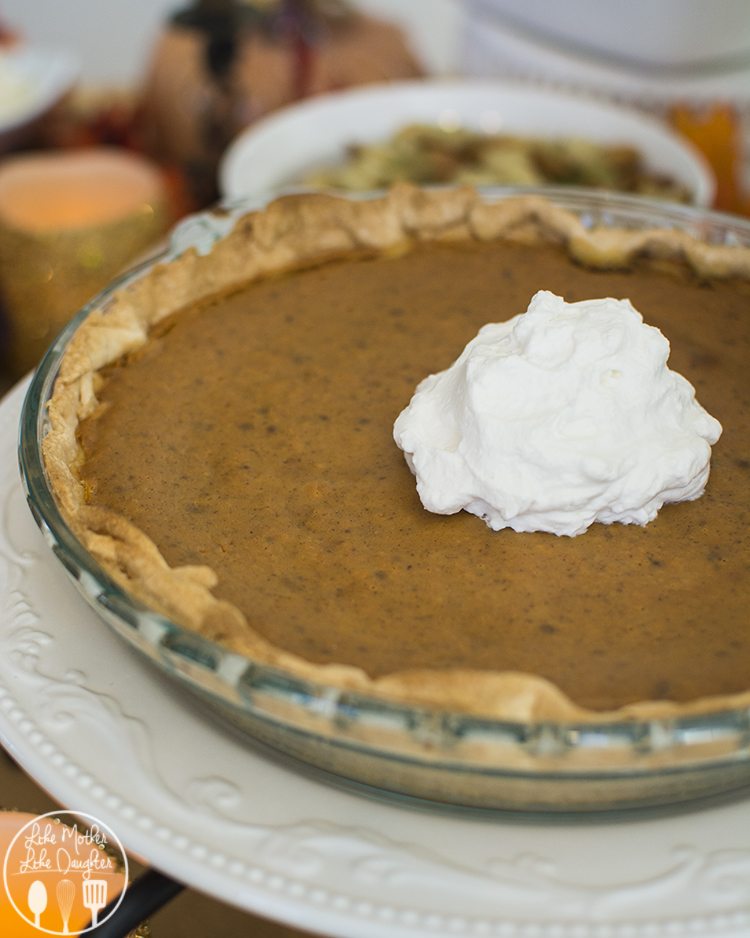 For other delicious pies, try these: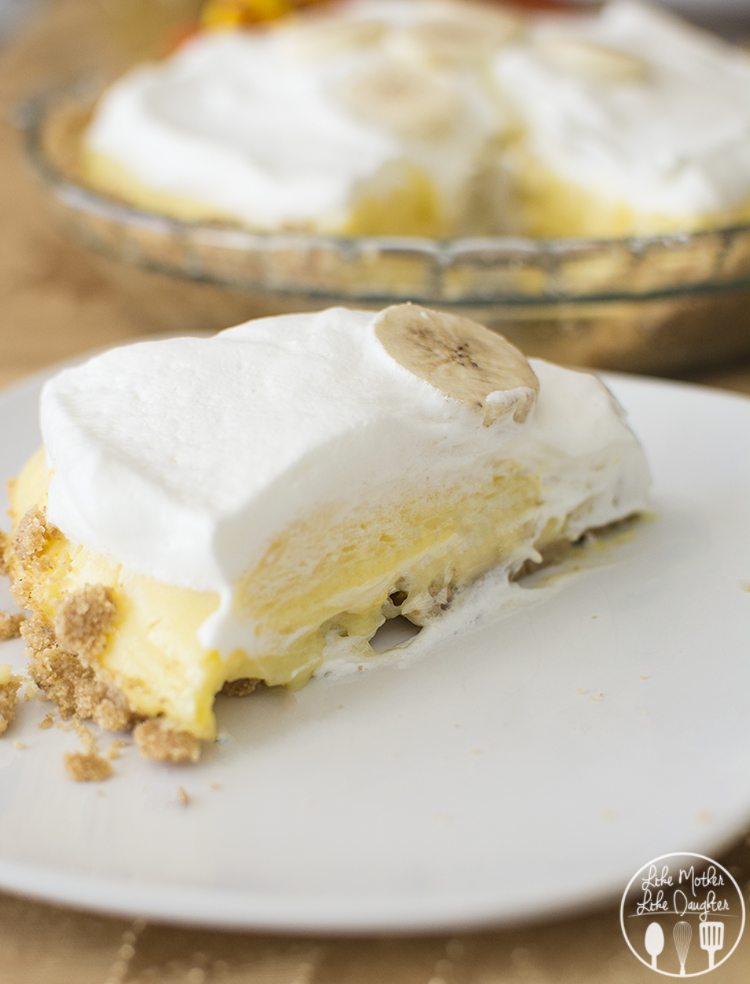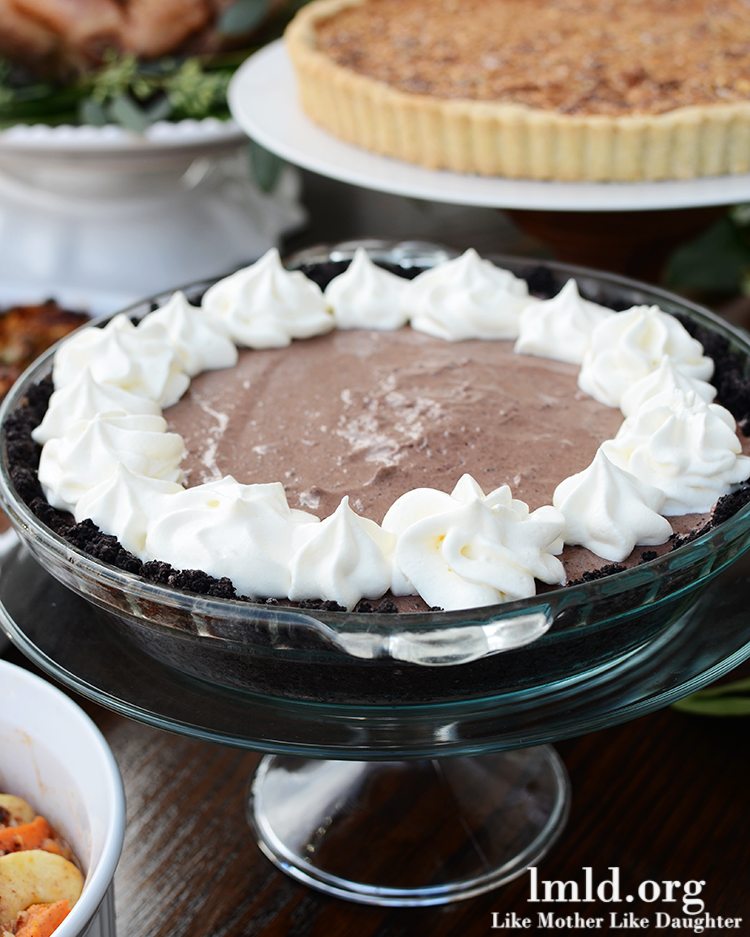 Or for the same great taste of pumpkin pie, try this Pumpkin Pie Ice Cream