I know I can't be alone in saying that I love Easter Candy. Its one of two times a year that cadbury eggs and mini cadbury eggs are available, I love whoppers – so of course I love robin eggs, starburst jelly beans and more. So when I first saw the idea for Easter Bark on pinterest I knew it was something I would love. I made a milk chocolate and a white chocolate version, and although both are really delicious I think I love the white chocolate version the most. I love the contrast of the white chocolate and milk chocolate candies mixed together.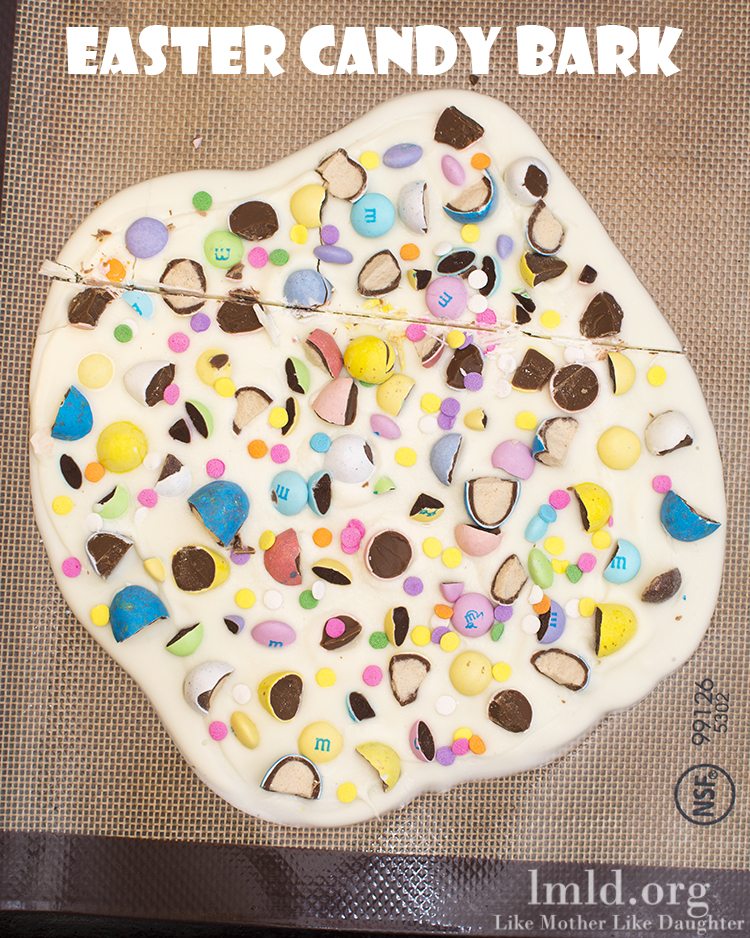 Anyway, this Easter bark is more or less not really a recipe because I didn't measure all of the amounts out of the candy I put on top. I just made small amounts also because my husband doesn't eat many sweets and I didn't want to be stuck with piles of Easter Bark (although its good enough I could eat it all). So I used 1 cup of chocolate chips and 1 cup of white chocolate chips, and then I had the other candies chopped up and just sprinkled the chocolate with enough chopped candy pieces that I thought looked good – so no measurements there. I probably chopped up 1/4-1/2 cup of each candy.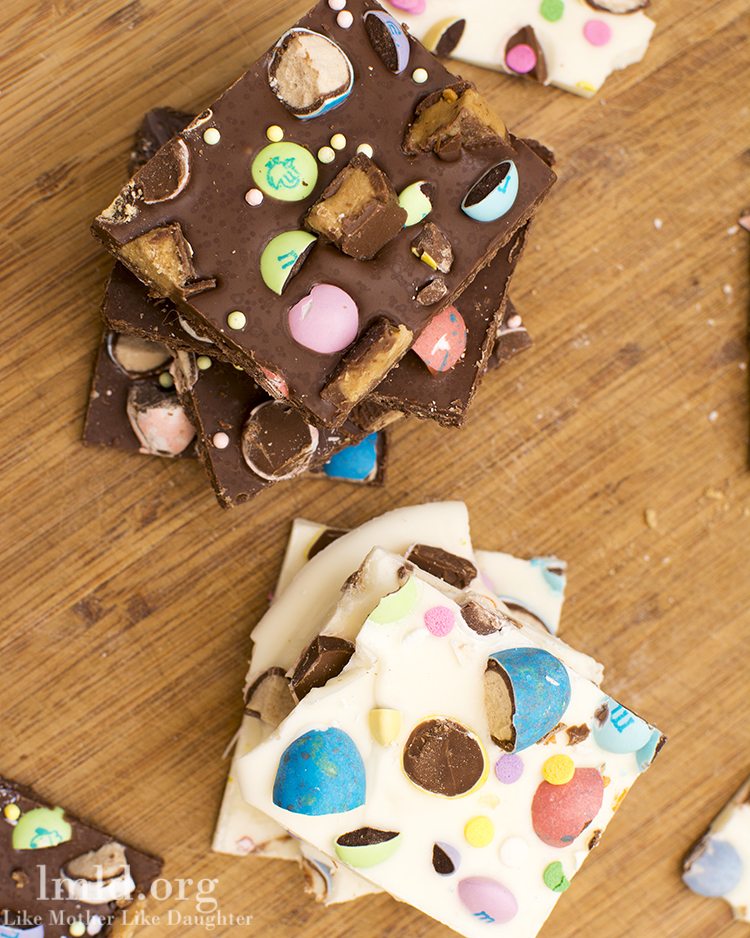 Now I chose to use traditional Easter chocolate candies – you could also add in some non chocolate Easter candy as well, but I don't like to mix the chocolate with the fruity, so I didn't add any peeps or jelly beans to my Easter bark, but you are more than welcome to.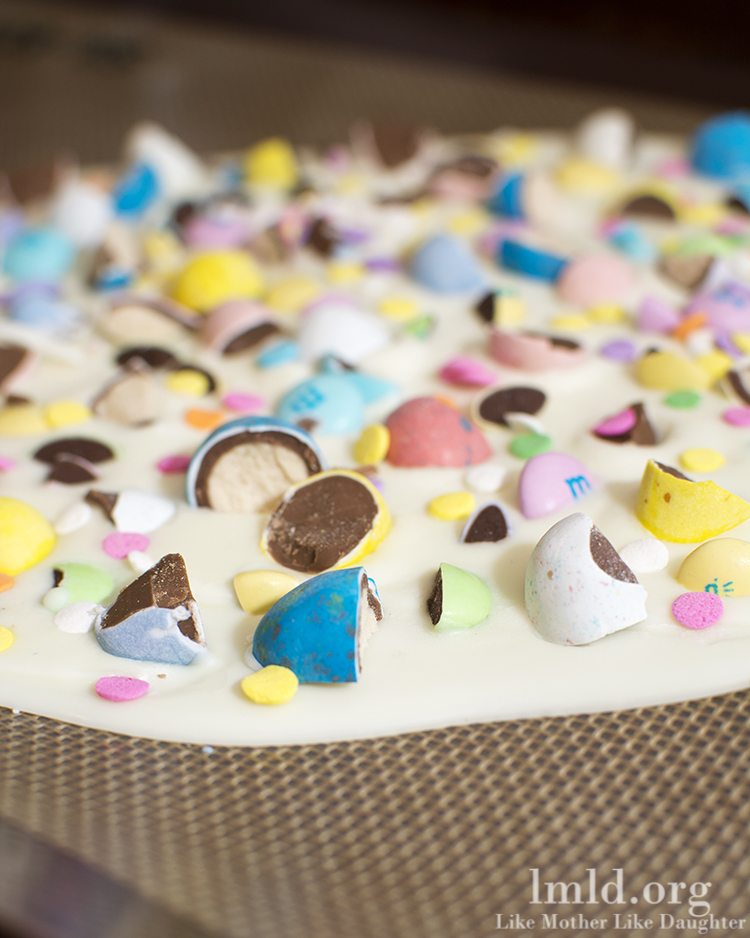 I also didn't put reeses eggs on the white chocolate bark, because I don't like white chocolate and peanut butter – but if you do, you again are more than welcome to. Like I said before this isn't really a "recipe" as more of a guideline.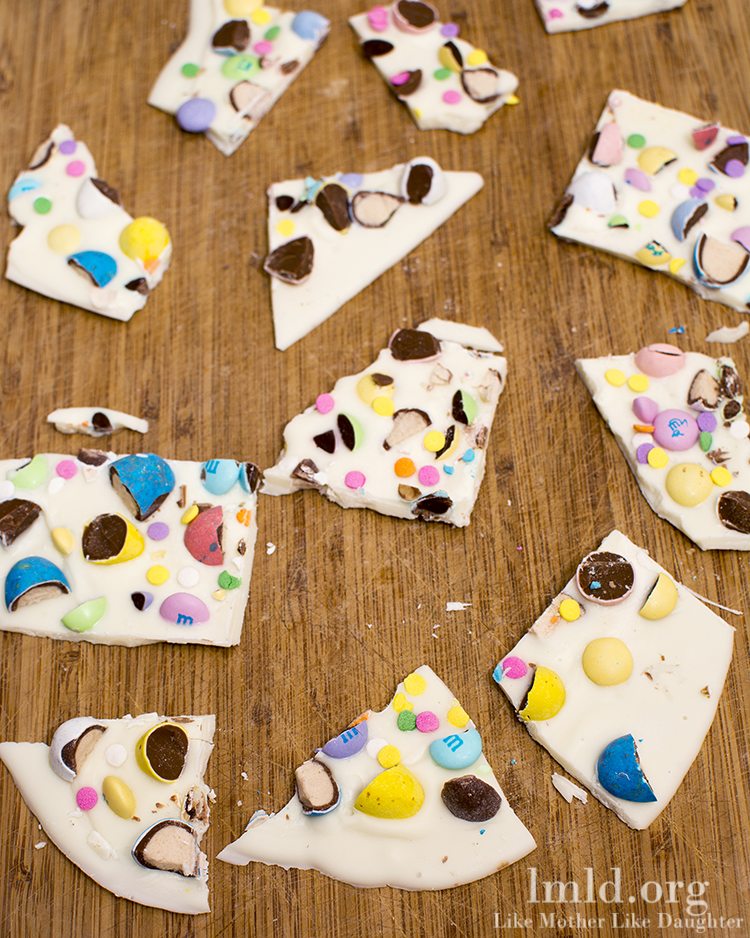 Easter Bark
Ingredients
1 cup chocolate chips (milk, white or dark)
1 TBS coconut oil
an assortment of chopped up candies (reeses eggs, whoppers, mini cadbury eggs, m&ms, etc)
sprinkles, optional
Instructions
Combine chocolate chips and coconut oil in a medium sized bowl.
Microwave for 1 minute. Stir as much as you can.
If needed microwave for additional 15 second increments, stirring inbetween until chocolate is smooth.
Pour chocolate onto a baking pan lined with parchment paper.
Sprinkle top of chocolate with desired candy pieces until covered as much as you'd like.
Place in freezer to harden in about 5-10 minutes.
Remove from freezer and chop into pieces.
Enjoy this delicious, fun and festive way to eat your favorite Easter candy!