Photo Update: 3/25/15
Waffles are the perfect way to start the day, and lucky for you, today is National Waffle Day so if you're not having waffles for breakfast, I hope you have breakfast for dinner tonight and enjoy these then!  I have been making these waffles for years and years. They're the perfect waffles in my opinion, crispy edges, golden throughout and light in the middle.
Pin these golden butter waffles for later!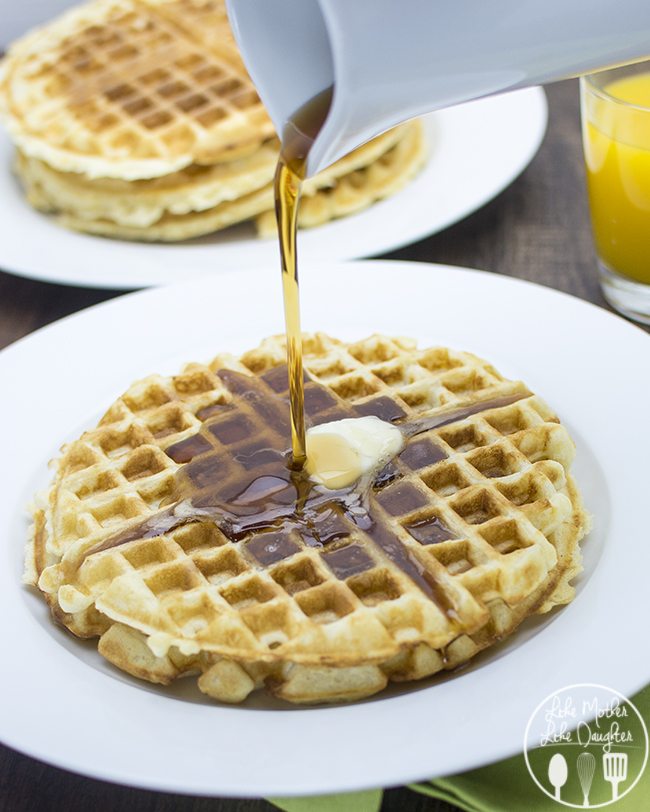 I love the different topping choices you can put on waffles, there's your traditional butter and maple syrup. But I also love berry syrup, and my favorite way to have waffles is to spread them with creamy peanut butter, top that with bananas and then pour the maple syrup on top. Like this >>>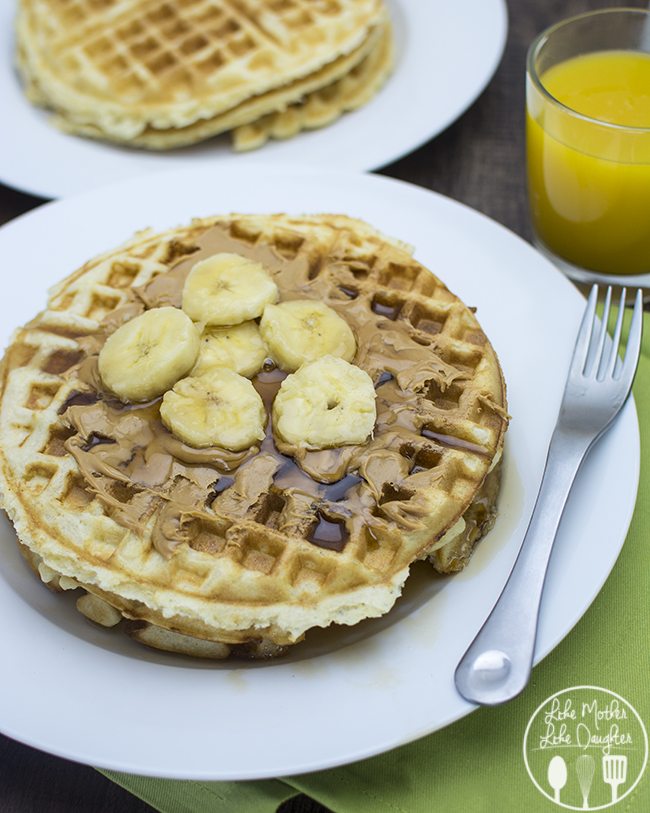 What's your favorite breakfast? Do you like waffles, pancakes or french toast? Or do you like going the savory route with bacon and eggs?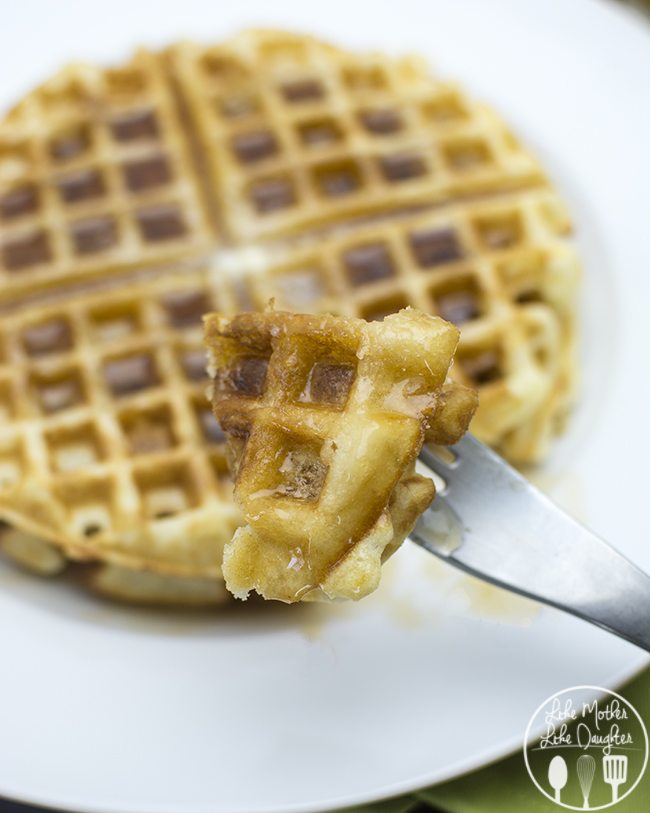 Golden Butter Waffles
Ingredients
2 eggs
1¾ cups milk
½ cup butter, melted
2 cups flour
4 tsp baking powder
½ tsp salt
1 TBS sugar
Instructions
Heat waffle iron (this is a regular waffle iron, not a Belgian)
Beat your eggs in a medium sized bowl till light and fluffy.
Add your remaining ingredients in and mix until just mixed.
Spray your waffle iron with nonstick spray.
Pour your batter into the center of your hot waffle iron. (You get used to the right amount for your iron)
Bake for about 5 minutes, or until your waffle iron says their done.
Remove from your waffle iron carefully and serve hot with butter and syrup, or your favorite toppings.
Enjoy these hot crispy waffles for breakfast or for a delicious breakfast for dinner!