You know oreo truffles are really delicious, but did you know that you can also make truffles with Nutter Butter cookies? These Nutter Butter Truffles are so simple to make too, but instead you get a delicious peanut butter truffle coated in chocolate for that great chocolate and peanut butter flavor combo!
Pin these nutter butter truffles for later!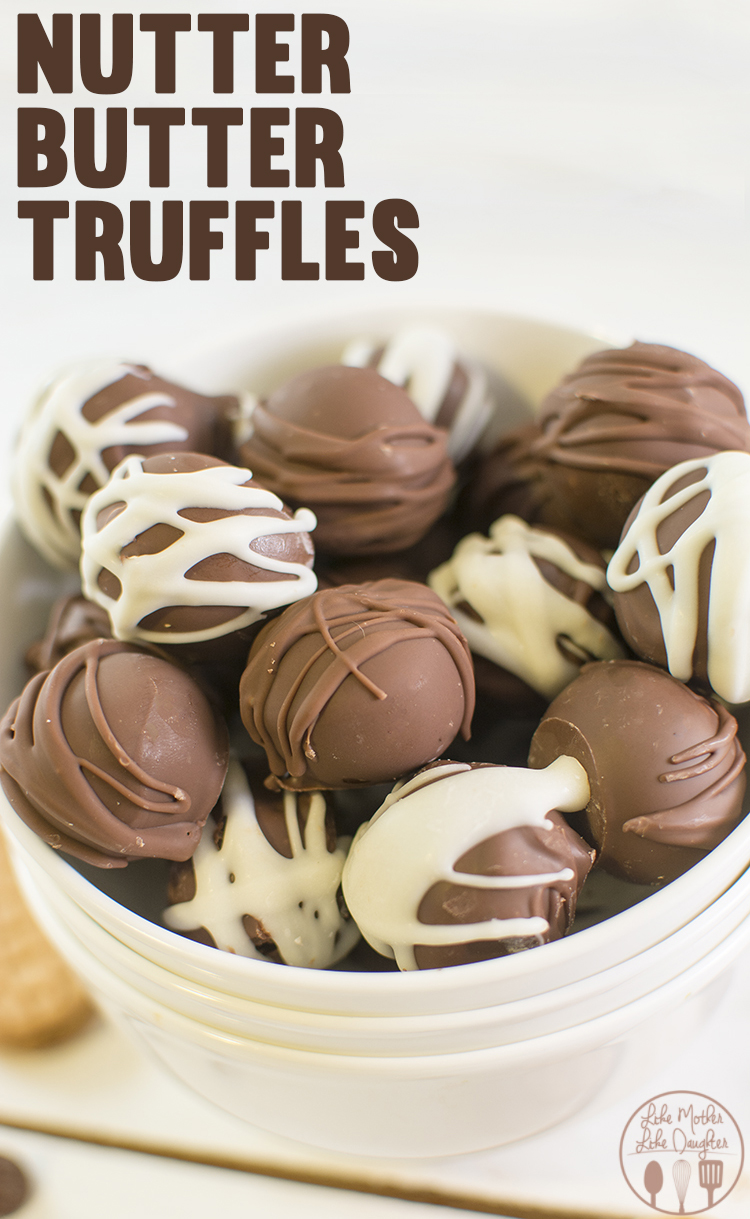 Basically you just need a package of Nutter Butters, cream cheese, chocolate chips, and I like to add coconut oil to help my chocolate coating harden quicker. You just crush your cookies into a fine crumb, add your cream cheese, roll into little round balls and dip in chocolate, then allow to harden – if you can stand waiting.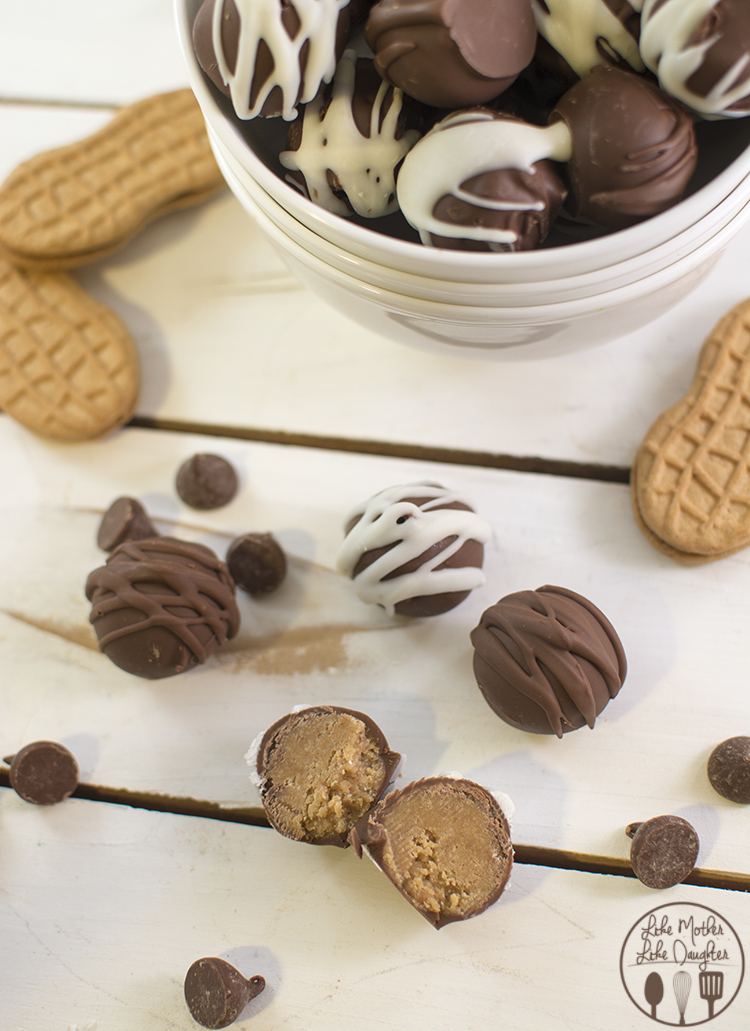 I only made a half batch of these, because I knew I wanted to eat some of the Nutter Butters during the process, but if you make a full batch these are the perfect dessert to take to a Christmas party or share with your neighbors, or just leave them in your freezer and pop one or two out when you need a quick treat fix.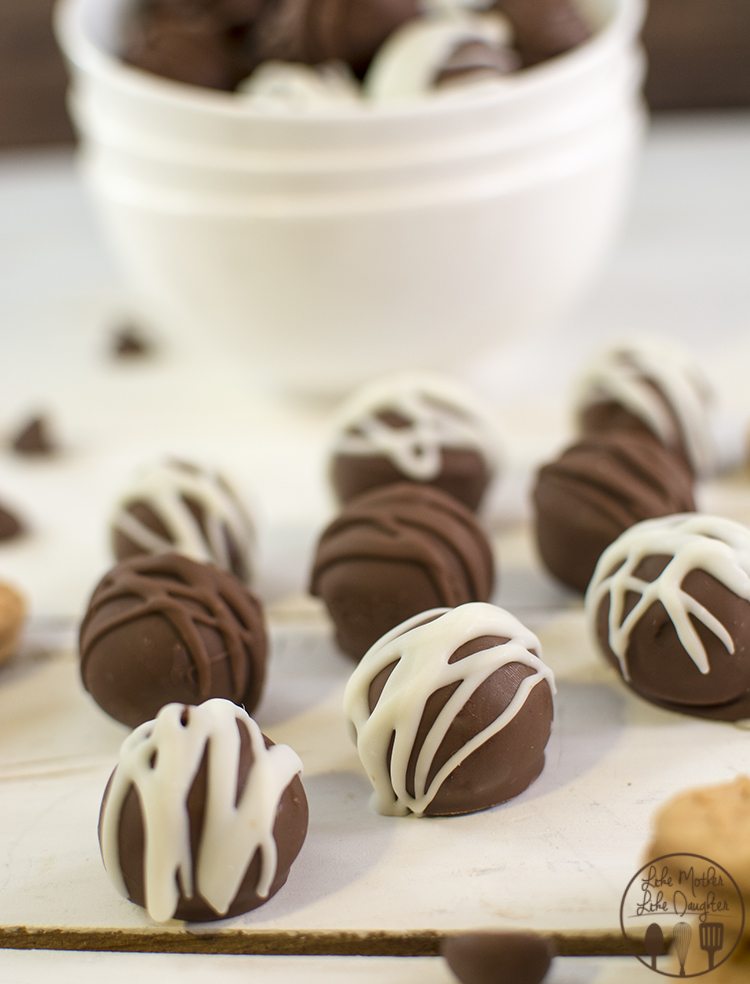 Nutter Butter Truffles
Ingredients
16-18 Nutter Butter Cookies
4 oz cream cheese, softened
1½ cups chocolate chips
1 TBS coconut oil (optional)
¼ cup white chocolate chips (optional)
Instructions
Crush your nutter butters into a crumb using your food processor or blender.
Mix together with your cream cheese and nutter butter crumbs to make a thick base.
Roll your mixture into small ½ TBS sized balls and place on a lined cookie sheet.
Place in freezer for 30 minutes.
Melt your chocolate chips in a small bowl with your coconut oil for about 1 minute, then stir together till smooth. (Or you can melt with a double boiler)
Insert a toothpick into each truffle and dip into the chocolate. Allow excess chocolate to drip off back into the bowl and place on waxed paper until chocolate hardens.
Melt white chocolate chips and drizzle them and the chocolate over the top of the truffles in a decorative pattern.
Enjoy the great taste of chocolate and peanut butter in these no bake treats!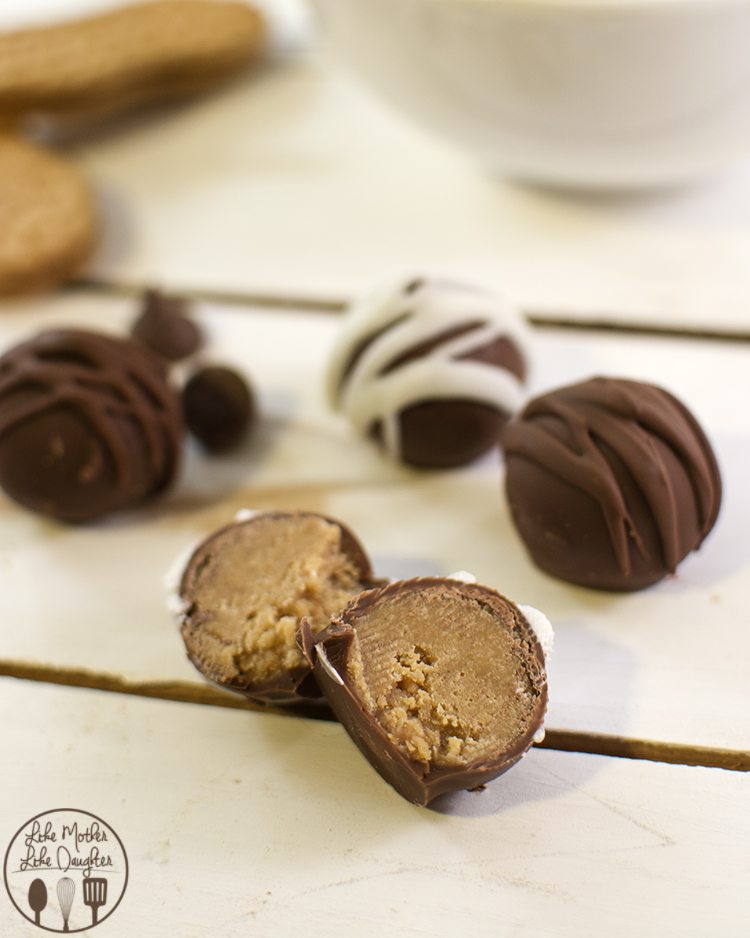 If you like these nutter butter truffles, I think you'll like these too: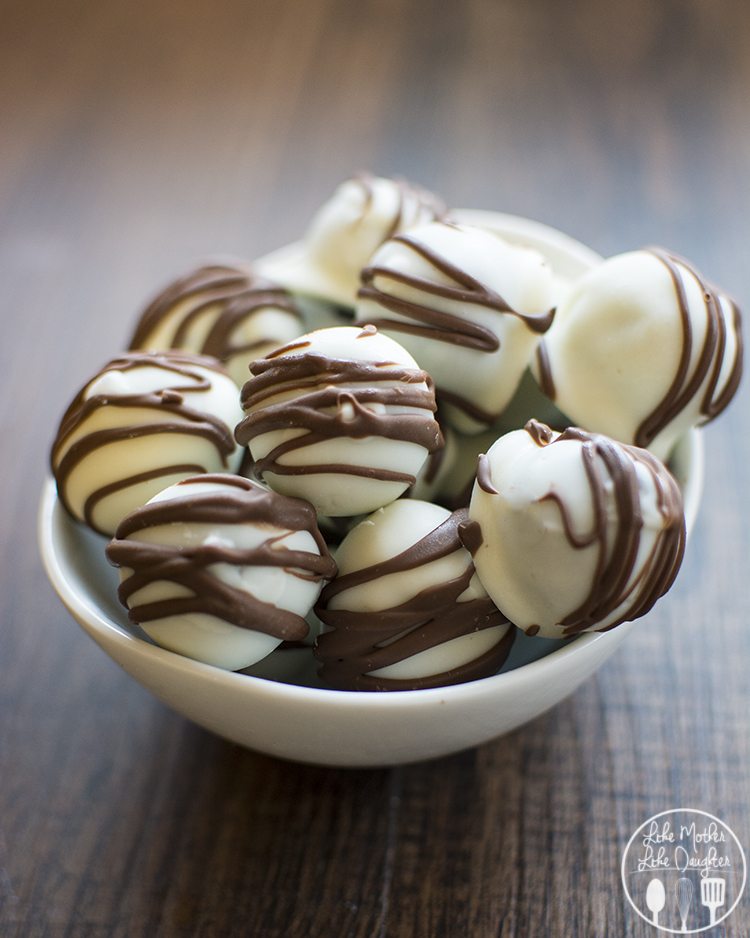 Chocolate and Peanut Butter Swirl Cookies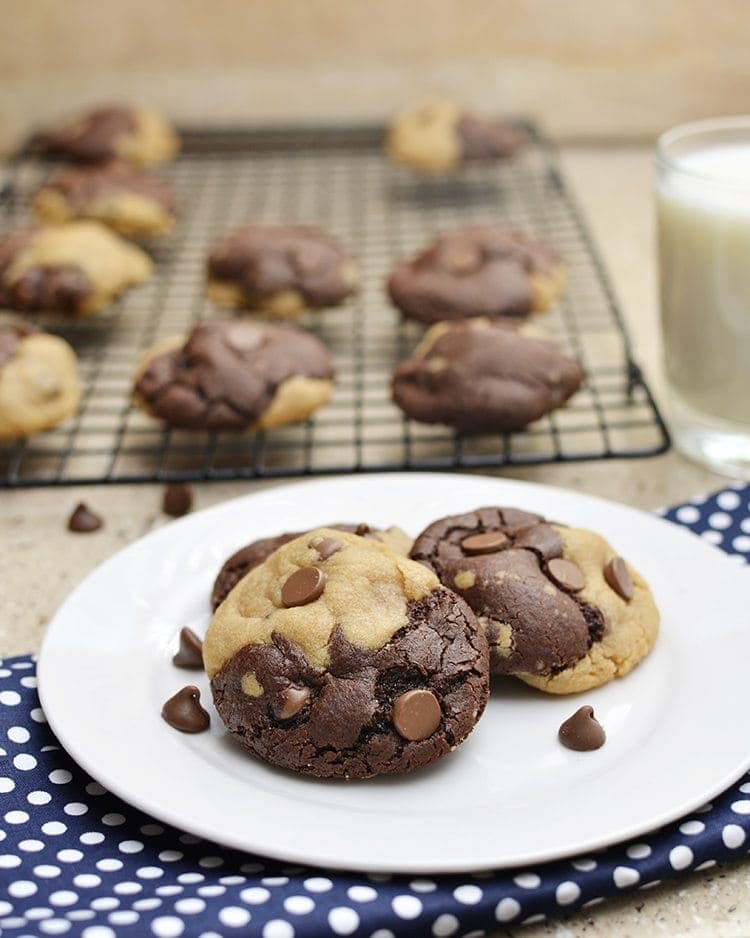 Peanut Butter Chocolate Chip Pancakes