Hopefully you've had the opportunity to eat an Oreo Truffle at some point in your life? I know this recipe is all over – but I wanted to share it here with you guys in case some how you've missed out. If you like oreos, or cookies and cream, then you will love these little bites of goodness. Basically they are oreos, mixed with cream cheese and dipped in chocolate – I like the cookies and cream flavor, so I dip mine in white chocolate.
So like I said, these oreo truffles are only 3 ingredients (maybe 5 if you decorate the tops with some swirls of chocolate like I did) but they are so simple to make!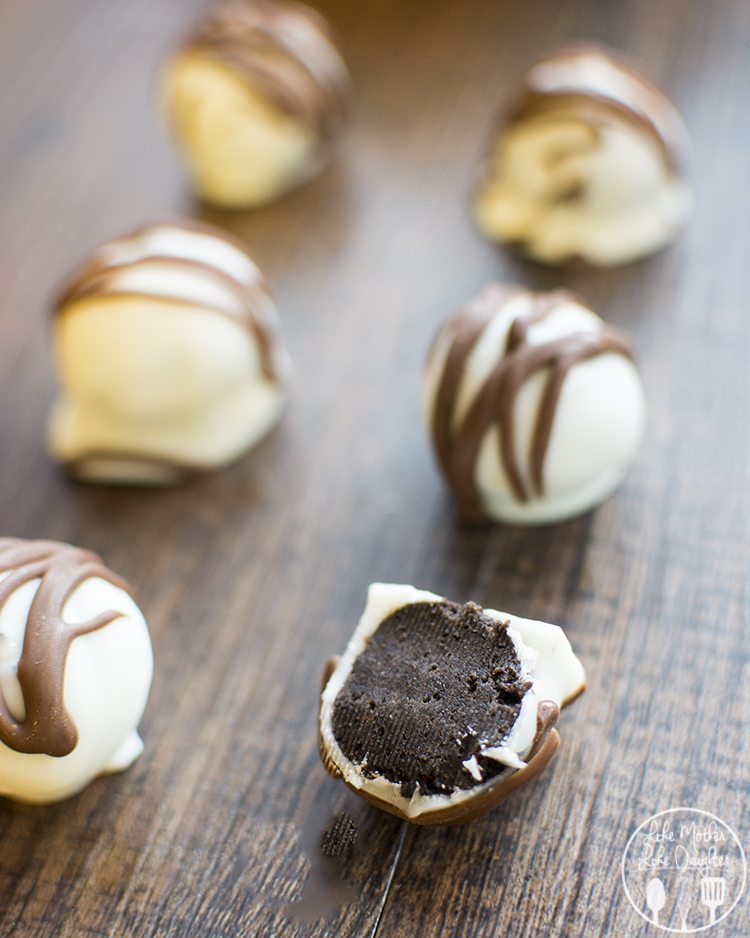 I like to eat mine cold, so I store them in the freezer or fridge (and if you freeze them they'll even last you a while – if you can actually make them last that long) or they're great for sharing too. I think they'd be a perfect neighbor treat for the holidays this year! Ps. I used half a package of oreos and half a package of cream cheese for mine (you can easily double this to enjoy more treats and use the whole packages if you want).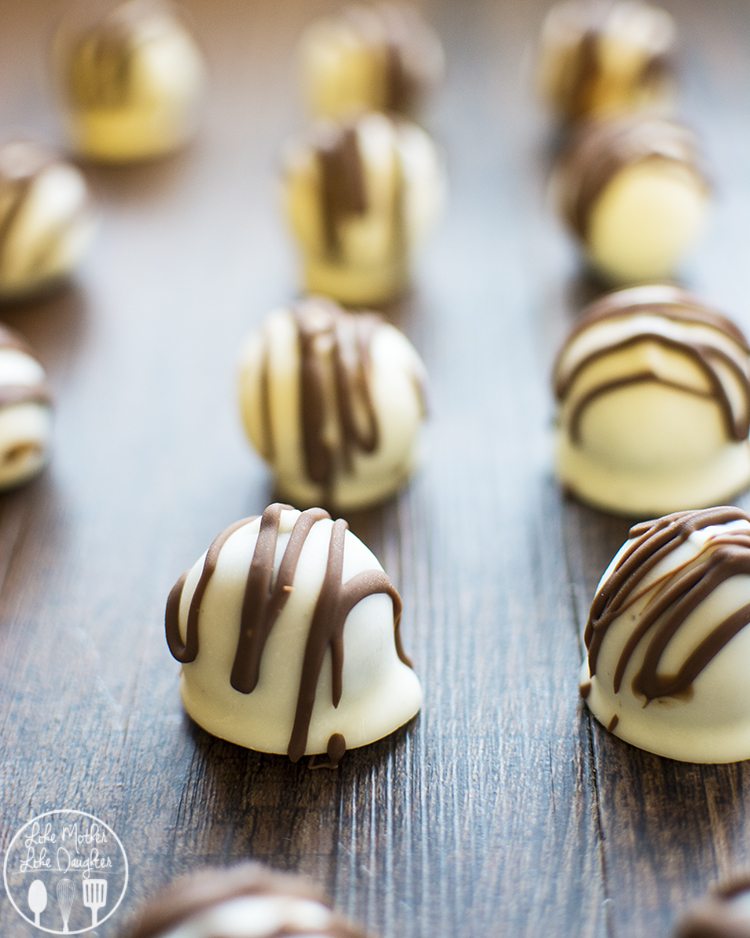 Oreo Truffles
Ingredients
18 oreo cookies
4 oz cream cheese, softened
1 cup white chocolate chips
½ TBS coconut oil (optional)
¼ cup chocolate chips (optional)
Instructions
Crush your oreo cookies into a fine crumb (using a blender or food processor is easiest)
Mix together your cream cheese and cookie crumbs in a medium bowl until smooth.
Roll "dough" into small gumball sized balls and place on a cookie sheet.
Put cookie sheet in freezer for 30 minutes to an hour.
Carefully melt your white chocolate chips and your coconut oil. Microwave for 30 seconds, then stir. Then microwave in 15 second increments till you can stir it all together. (I microwaved for 1 minute total - There should still be some lumps when microwaving, and you will stir those out) or you can melt using a double boiler.
Insert a toothpick into each oreo ball and dip into the white chocolate. Allow excess to drip off back into bowl. (If the undipped oreo balls get to soft, place back in the freezer for a few minutes)
Place on waxed paper to allow chocolate to harden.
Melt chocolate chips and drizzle over the top in a decorative pattern if desired.
Enjoy these delicious no bake, cookies and cream flavored treats!