How was your new years celebration last week? I barely made it to midnight and only a few minutes past, but we rang in the new year with lots of noise, a midnight kiss and some martinellis. We celebrated the evening with lots of delicious snacks and appetizers instead of a big main dish with a couple sides. We had mozzarella sticks, a cheese meat and crackers platter, shrimp cocktail, chips, chicken wings, spinach dip and more. Then we had dessert of brownies, ice cream, and mini cheesecakes. Oh my, I definitely ate waaay too much.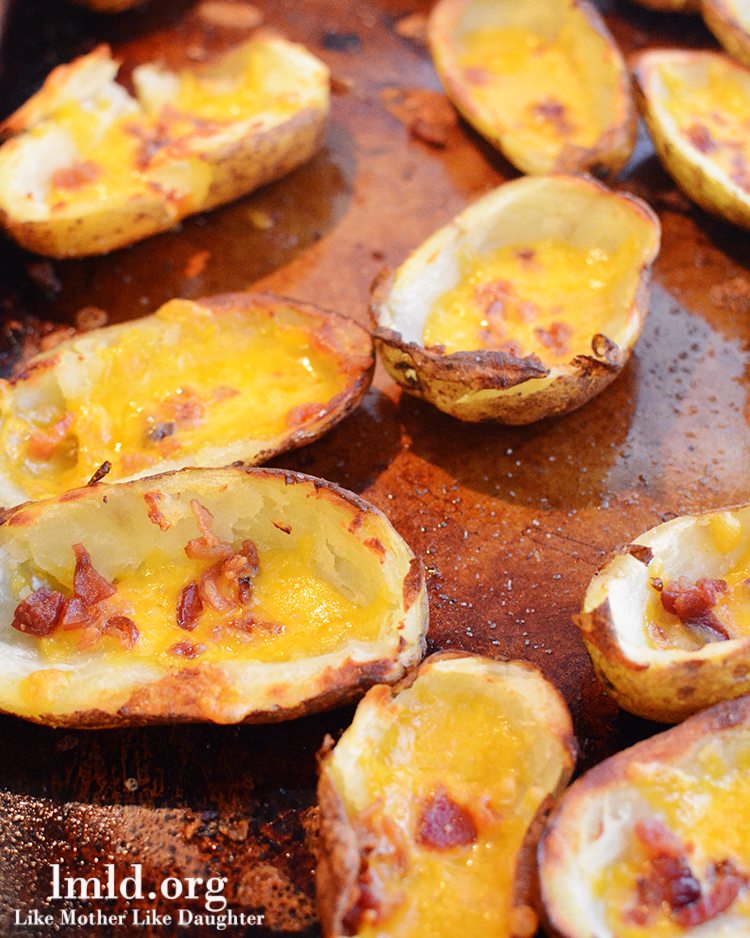 And of course we had these potato skins. These take a little bit of time to make, especially if you go the long route of oven baking your potatoes, if you want to make it a little easier and quicker, I've got some tips on how to microwave a baked potato instead.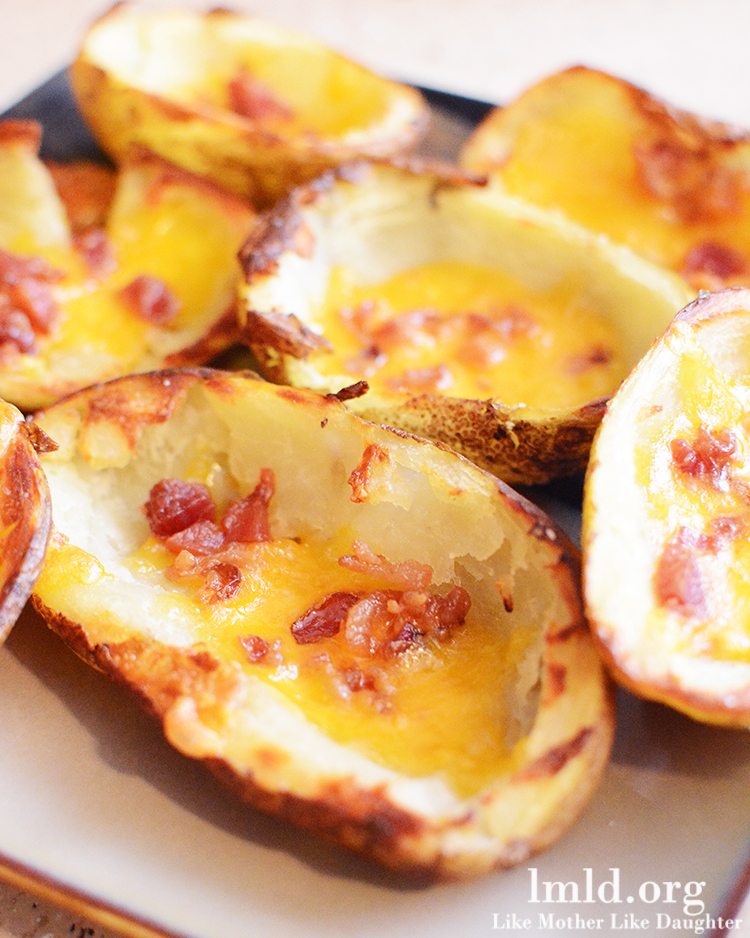 I also recommend scooping the potato out of the skins while the potatoes are still warm, but not hot, to make that process a little quicker too.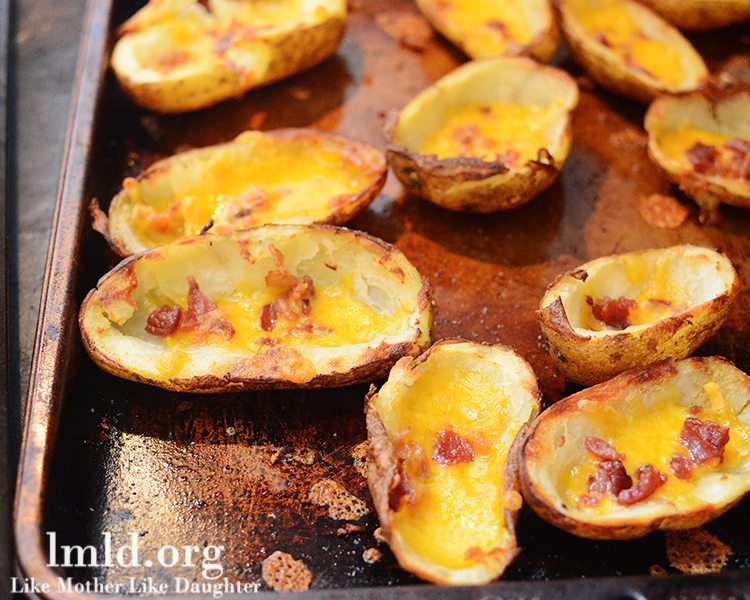 Here we go:
Potato Skins
Ingredients
8 large potatoes
olive oil
salt
1/2 cup bacon crumbles
1 cup shredded cheddar cheese
sour cream
green onions
Directions
Preheat oven to 400 degrees.
Wash potatoes. Prick them 5 or 6 times with a fork. Wrap in aluminum foil
Bake potatoes in oven for about 1 hour or until they are soft.
Remove potatoes from foil for quicker cool, cut in half.
Allow to cool for a few minutes then carefully scoop out the centers of the potatoes, leaving just a little "meat" of the potato, about 1/4 inch, left. (Set aside potato insides for another time)
Brush olive oil on the outsides and insides of each potato skin.
Sprinkle both sides with salt.
Increase oven temperature to 450 degrees.
Place potatoes on a baking sheet and bake for 10 minutes.
Flip each potato over and bake for another 10 minutes.
Put potatoes skin side down on baking sheet and load each potato skin with cheese and bacon bits.
Bake for about 3 minutes or until cheese is golden and bubbly.
Serve with sour cream and green onions to top.
http://lmld.org/2014/01/06/potato-skins/