I'm sure you've all heard of the popular "better than anything cake". If you haven't, its a chocolate poke cake, drizzled with a mixture of sweetened condensed milk and caramel, that soaks into the cake to make it extra moist and delicious, then its topped with cool whip and toffee bits. That does sound heavenly, right?
Well, instead of better than anything cake, I decided to try better than anything brownies. And let's just say they were AMAZING. Nate kept going back from more and said they were the best brownies he's ever had. But seriously, the sweetened condensed milk and caramel mixture made the brownies so gooey and moist, it was like a mixture of brownie and brownie batter. And then who doesn't love desserts topped with cool whip.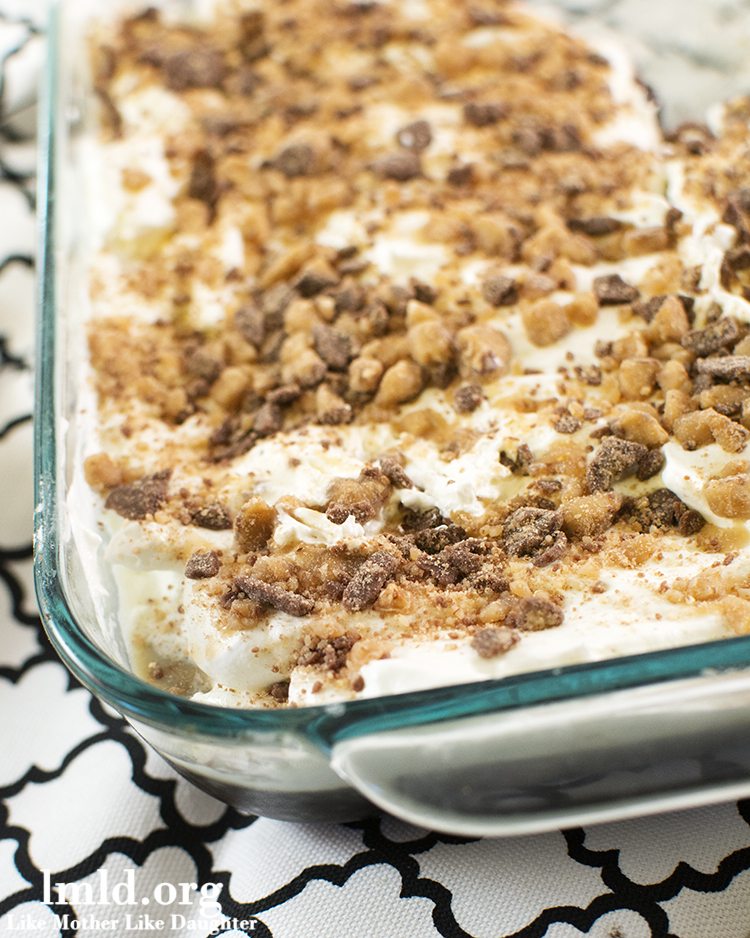 Plus this delectable dessert is super simple to make with a boxed brownie mix or your favorite basic brownie recipe. I promise this is a recipe you do not want to miss!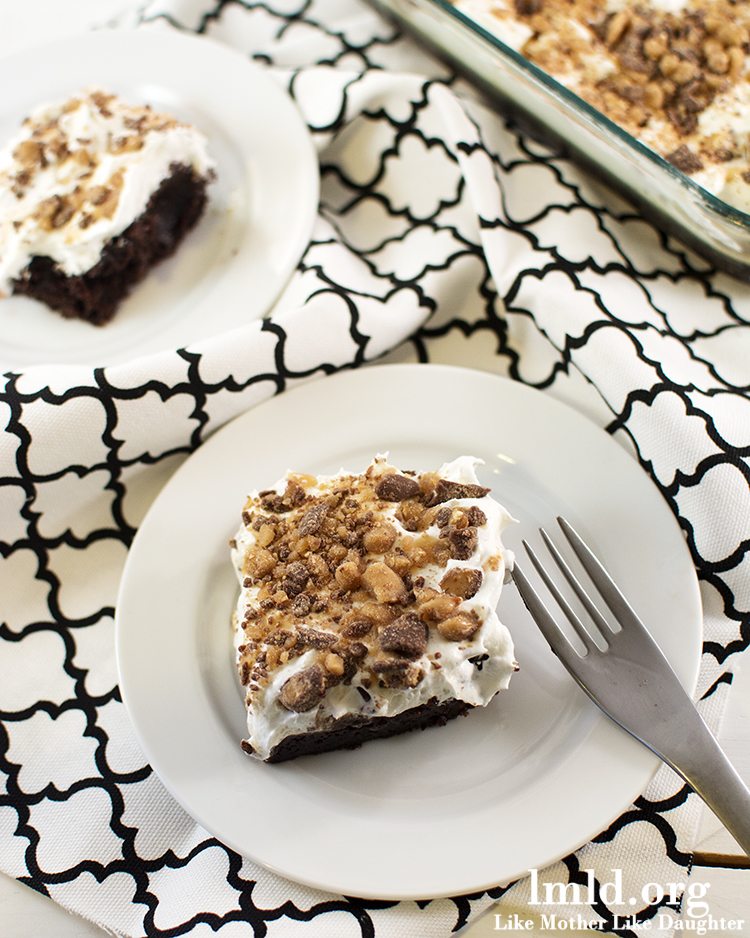 Better than Anything Brownies
Ingredients
1 boxed brownie mix and necessary ingredients
½ cup sweetened condensed milk
½ cup caramel topping
8 oz cool whip
½ cup heath chocolate toffee baking bits
Instructions
Prepare brownie batter according to package directions. Bake brownies according to directions.
Allow brownies to cool for about 5 minutes, then poke all over with a fork.
Combine sweetened condensed milk and caramel topping in a small bowl.
Pour caramel mixture over the top of brownies. Allow caramel mixture to completely soak into brownies.
Put brownies in the fridge for about an hour till cool.
Top brownies with cool whip, spread evenly.
Pour toffee bits over the top of cool whip.
Place back in fridge and allow to set for another hour before serving.
Enjoy these delicious brownies, and you decide if they are really better than anything…