Are you guys sick of me sharing mint chocolate desserts yet? I sure hope not because I've got this amazing no churn mint chocolate chip ice cream recipe for you today, and a couple more mint chocolate recipes coming later this week and next too.
This mint chocolate chip ice cream is made without an ice cream maker, so you can have delicious and creamy homemade ice cream even if you don't have an ice cream maker (or if you forget to put your bowl in the freezer several hours ahead of time – which is always my problem!). You only need a few ingredients and it only takes a few minutes of prep work and then you just have to be patient while your ice cream freezes and you're ready to go.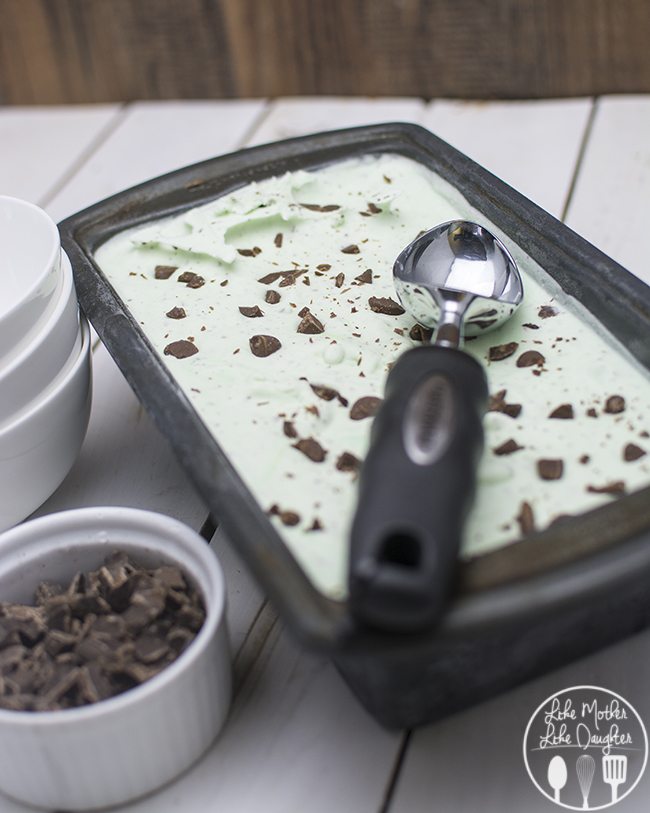 I've ended up having my morning free for taking pictures of this ice cream on Saturday, and of course after scooping a big bowlful of ice cream for the pictures, I couldn't help but eat a few bites. Its totally an acceptable breakfast though right? I mean, its just like drinking a big glass of milk. Haha!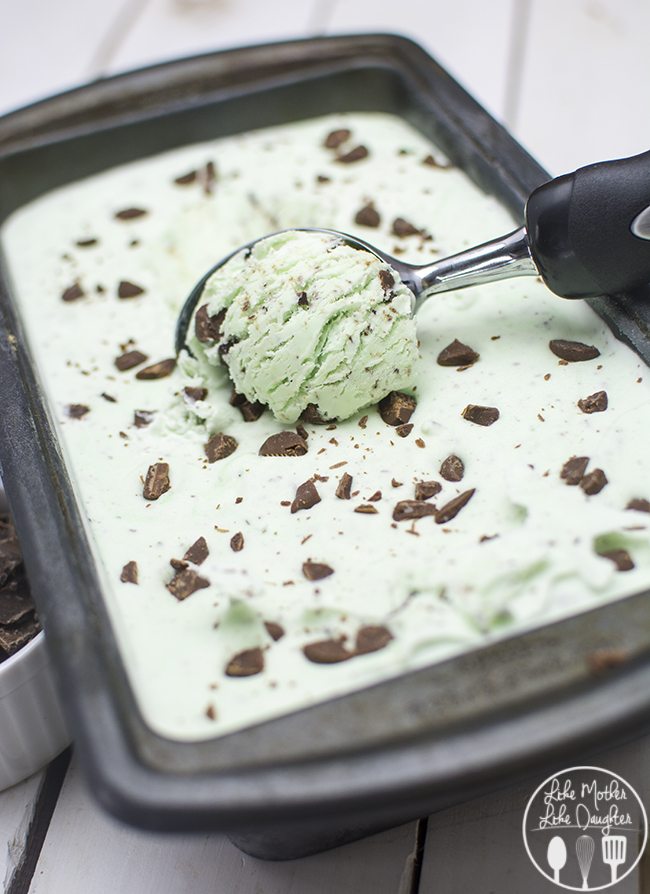 So this mint chocolate chip ice cream is made with whipping cream, sweetened condensed milk, peppermint extract, green food coloring (optional – you can leave it white if you want), and chopped up chocolate bits. And the result is a seriously creamy, perfectly mint ice cream with those glorious chunks of chocolate throughout.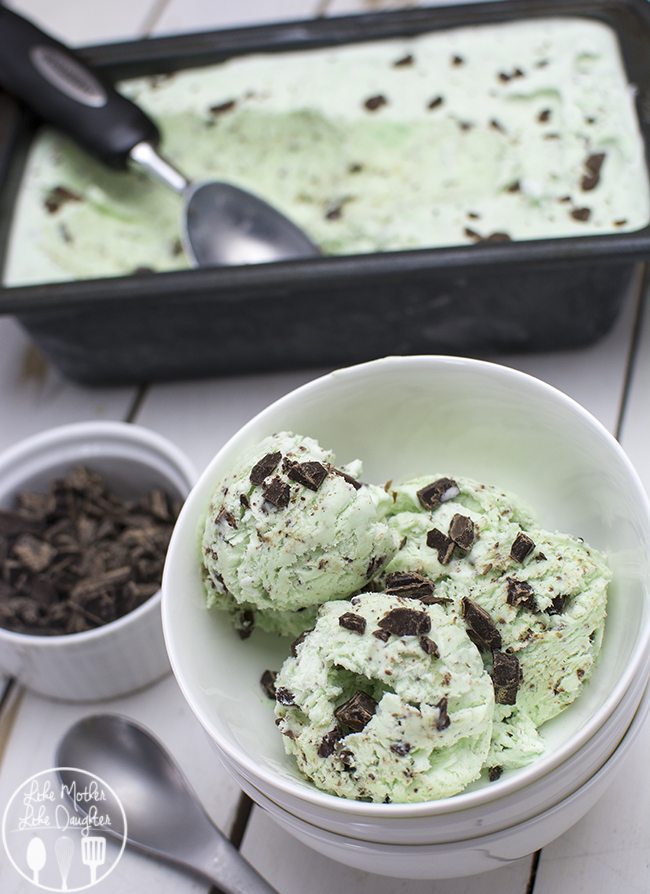 Mint chocolate chip ice cream is actually one of my favorite flavors of ice cream. But if we're being honest, I probably have 10 favorites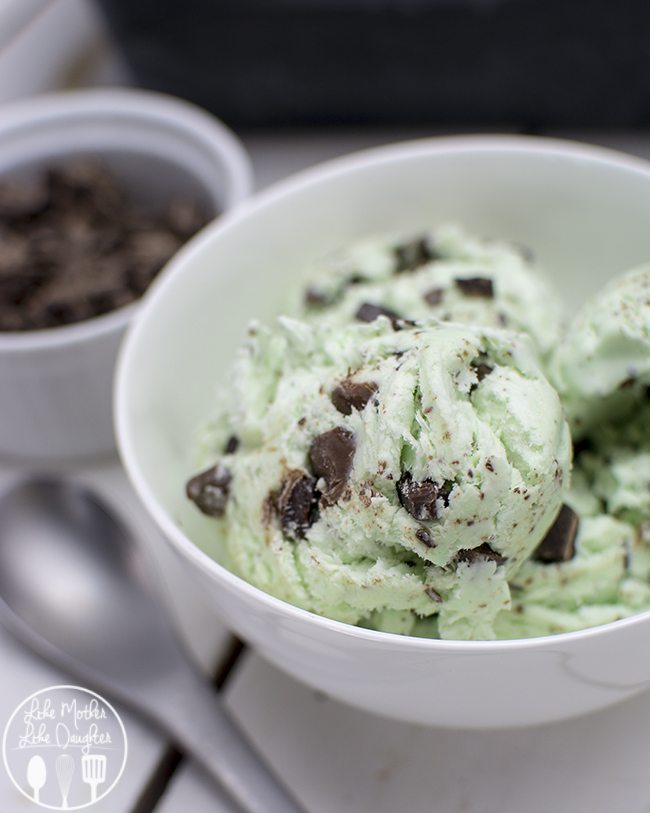 No Churn Mint Chocolate Chip Ice Cream
Ingredients
2 cups whipping cream
1 14oz sweetened condensed milk
½ tsp peppermint extract
3 drops green food coloring
1 cup chopped up chocolate bits
Instructions
In a large mixing bowl, whip your heavy cream over high speed for about 10-15 minutes until stiff peaks start to form.
In another bowl, combine your condensed milk, peppermint extract, food coloring and chocolate bits.
Pour your whipped cream into your sweetened condensed milk mixture and fold everything together till combined.
Pour into a 3 QT pan and cover tightly.
Place in freezer for 6 hours, to overnight before serving.
Enjoy this creamy mint ice cream with big chunks of chocolate!
GET READY TO MAKE THIS AMAZING NO CHURN ICE CREAM WITH THESE GREAT KITCHEN TOOLS:
You might like these other mint chocolate desserts: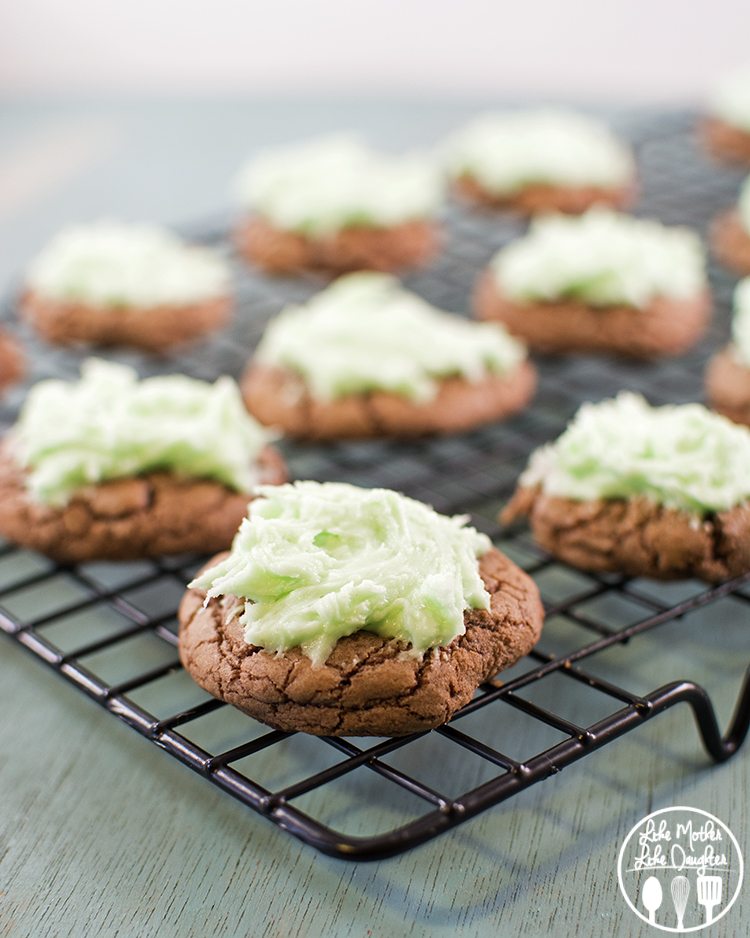 Chocolate Mint Sugar Cookie Bars