This time of year the girl scouts start going door to door to sell their fabulous cookies, but for some reason we never get any girl scouts at our house and so I have to wait till they start selling them in front of grocery stores. No longer my friends, now I can make my two favorite girl scout cookies at home, with these delicious copy cat thin mints (and of course my other favorite being samoas – get my copycat samoas recipe here).
Pin these copycat thin mints for later!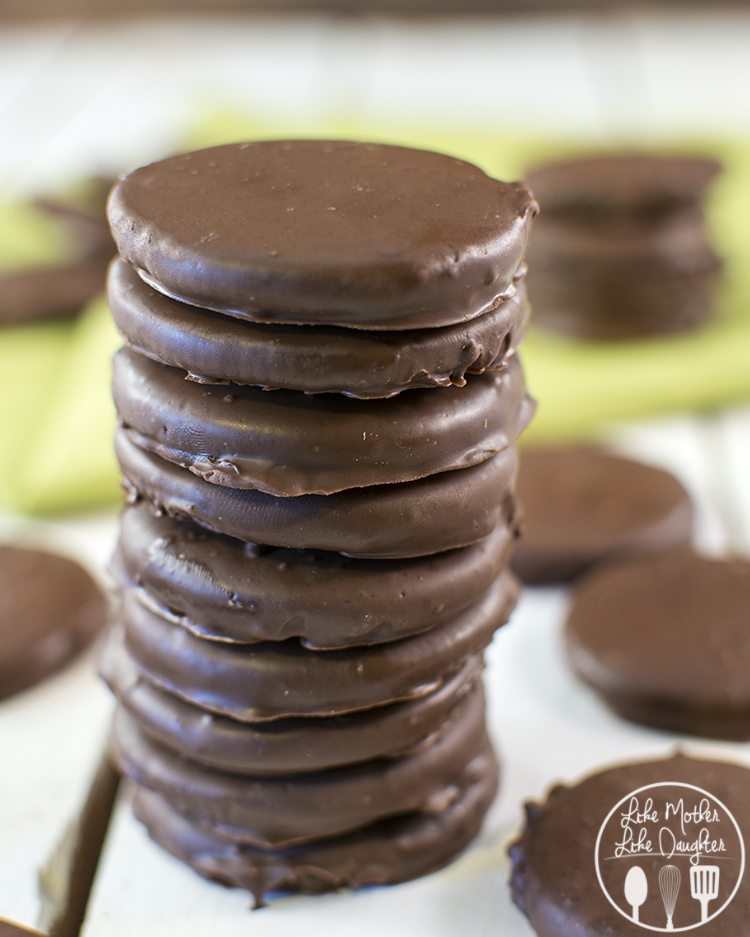 These copy cat thin mints taste just like the real deal, they're only 3 ingredients to make and really simple too! You just need half of an oreo cookie, without the creme in the middle, coated in a nice mint chocolate (made from chocolate chips and peppermint extract).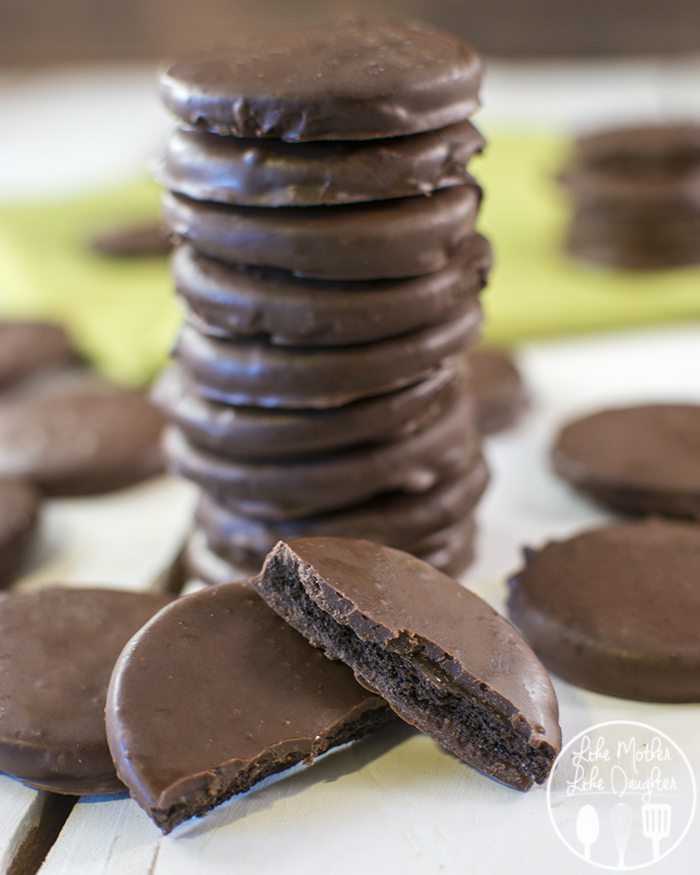 Its so simple so now you can have your favorite chocolatey minty girl scout cookie year round!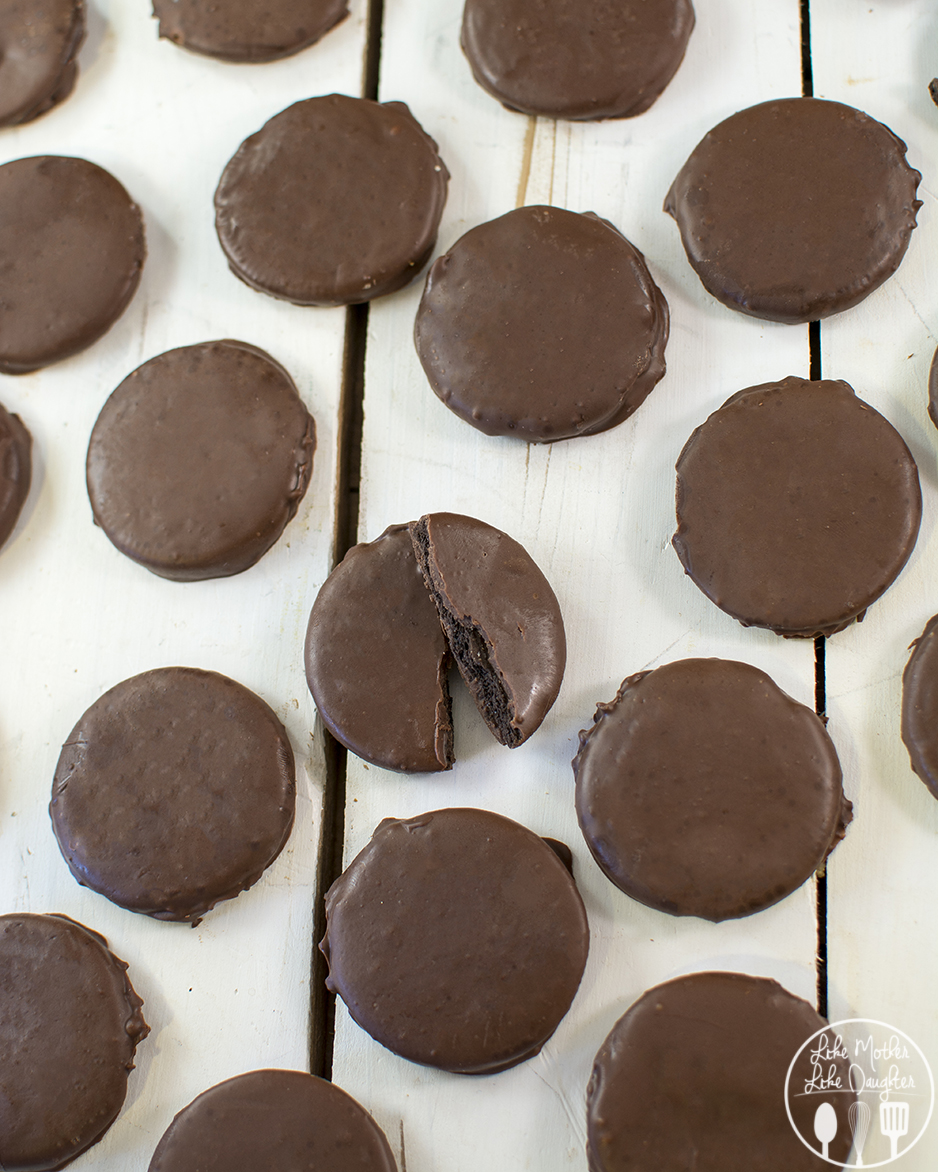 Copy Cat Thin Mints
Ingredients
26 Oreo cookie halves, or 13 whole Oreos.
1½ cups semi sweet chocolate chips
½ tsp peppermint extract
Instructions
Separate oreo cookies and scrape off the middle creme.
Combine chocolate and peppermint extract in a double boiler to melt, or put in a microwave safe bowl and melt in 20 second increments until you creamy.
Dip oreo half into the chocolate using a fork and flip over to coat on both sides. Once coated remove cookie from chocolate and hit fork on the edge of the bowl to get excess chocolate to drip back in.
Place dipped cookie onto a piece of waxed paper and allow to set for a couple hours till chocolate is hardened.
Enjoy this delicious copy cat thin mint cookies all year long!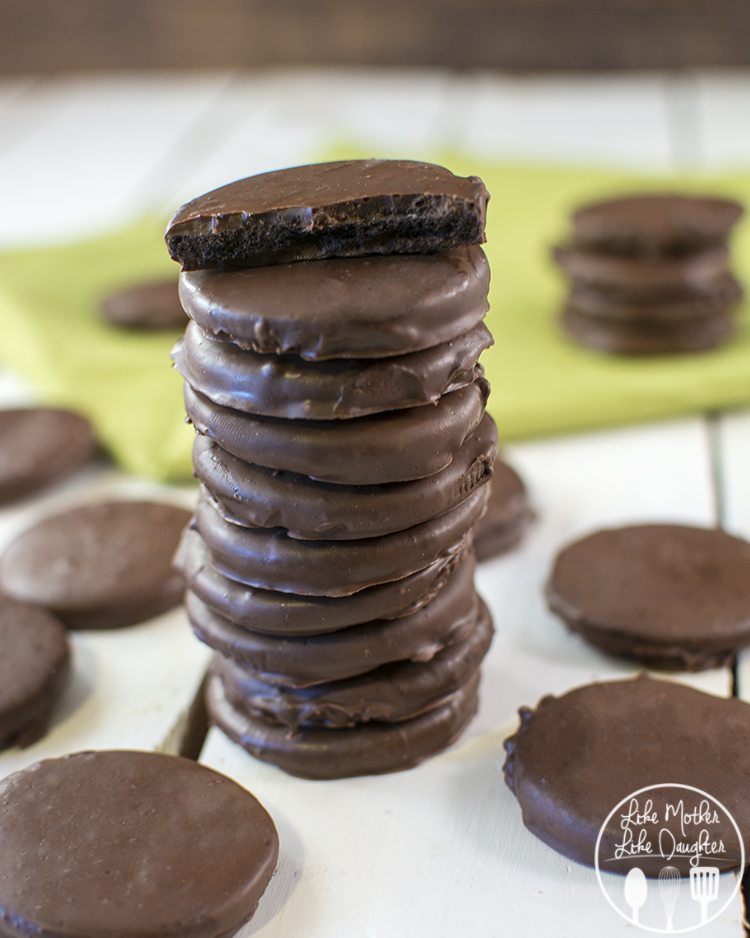 Its national chocolate mint day today too, so be sure to check out the rest of these delicious chocolate mint treats!
Mint Chocolate Chip Brownie Sundae Bars on Real Mom Kitchen // Double Chocolate Mint Cookies on Jamie Cooks it Up! // Chocolate Mint Layered Smoothie on Happy Food Healthy Life // Chocolate Mint Macarons on Ashlee Marie // Mint Chocolate Krispie Treats on Butter with a Side of Bread // Andes Mint Chocolate Chip Cookies on Creations by Kara // Peppermint Fudge on Summer Scraps // Mint Brownies on Cupcake Diaries // Mint Chocolate Chia Seed Pudding on Tried and Tasty