This banana bread is perfectly moist, packed full of flavor and made healthier with coconut oil, greek yogurt, and SPLENDA® Brown Sugar Blend.
Pin this healthier banana bread for later.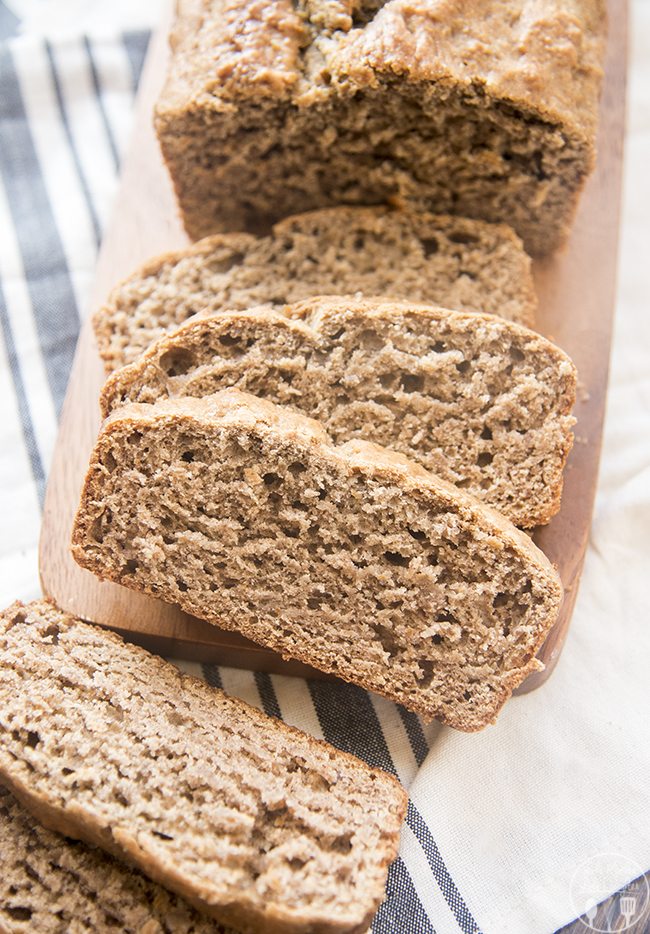 **I made this healthier banana bread using SPLENDA®Sweeteners as part of a sponsored post for Socialstars #SplendaSweeties #SweetSwaps. All opinions are my own. 
I have to say, I LOVE banana bread. Since our family is focusing on eating a little healthier this year, I decided to see what quick changes I could make to my banana bread recipe to lighten it up just a little.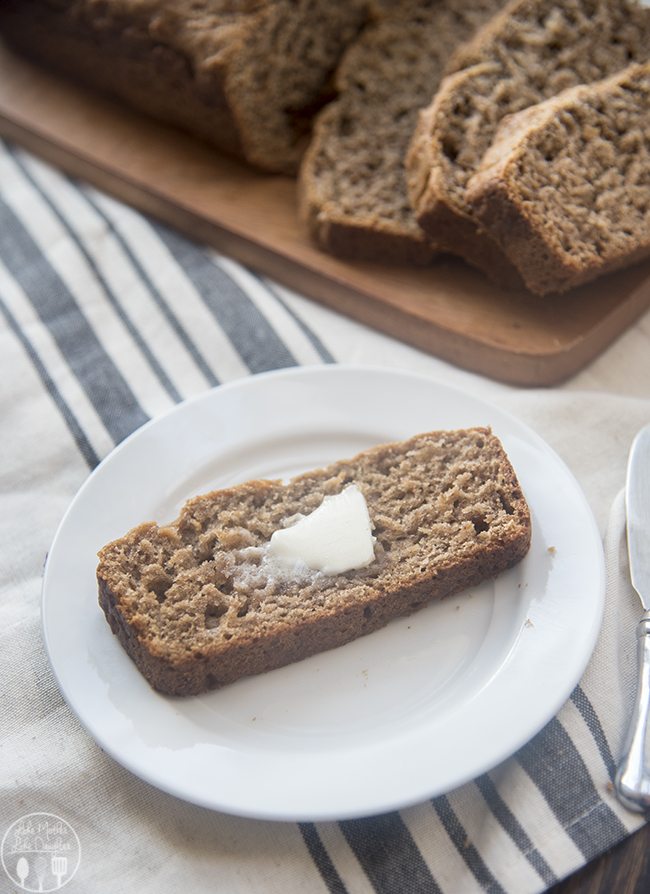 For this recipe I used coconut oil instead of butter, added in a little bit of low fat Greek yogurt for extra protein, and used SPLENDA® Brown Sugar Blend instead of plain brown sugar or white sugar. I love using SPLENDA® Brown Sugar Blend in my baked goods because you can use half as much SPLENDA® Brown Sugar Blend as you would use regular brown sugar or white sugar for the same sweetness!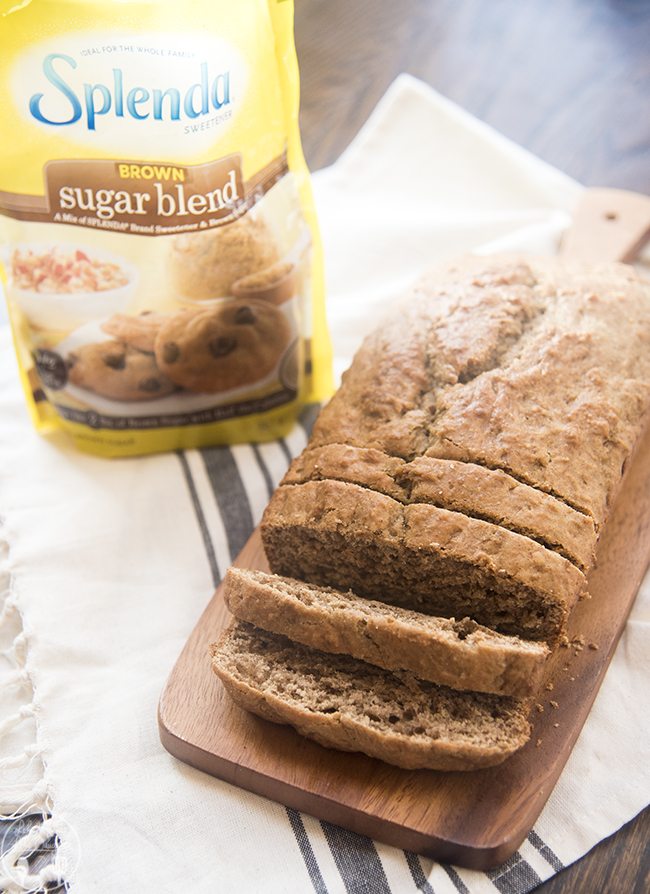 A couple more sweet swaps you could make to make this bread a little better for you: You can use half whole wheat flour, with the white flour. And the bread is so delicious on its own that you don't even need chocolate chips. If you do decide to add chocolate chips, you could also lower the amount of SPLENDA® Brown Sugar Blend used, since you'll get bites of sweet chocolate chips throughout, you won't need as much sweetner in the bread itself. You could also add nuts like walnuts, or pecans throughout the bread to add a nice crunch!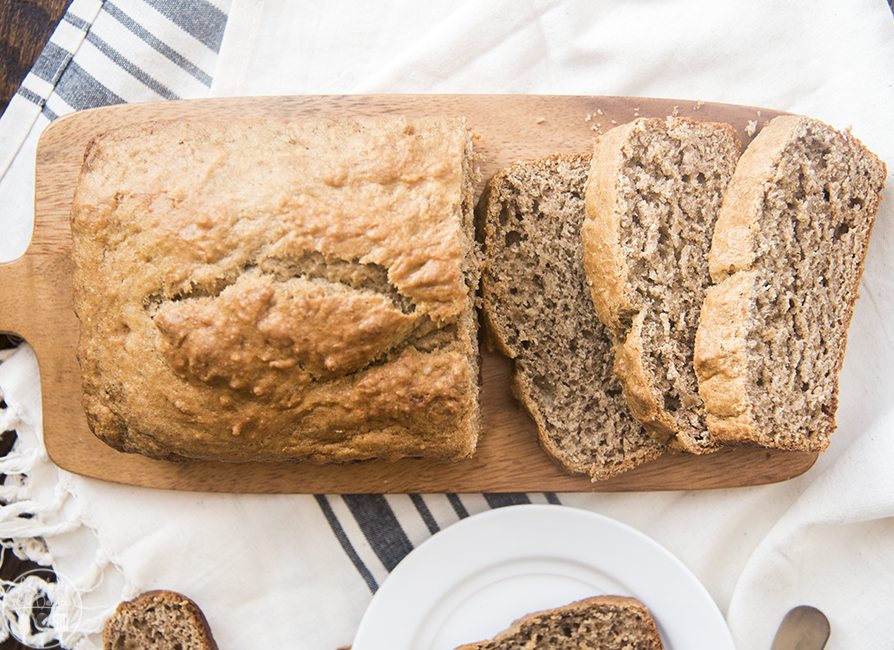 This banana bread is perfect for an after school, after work, or late night snack, when you just need a little something sweet!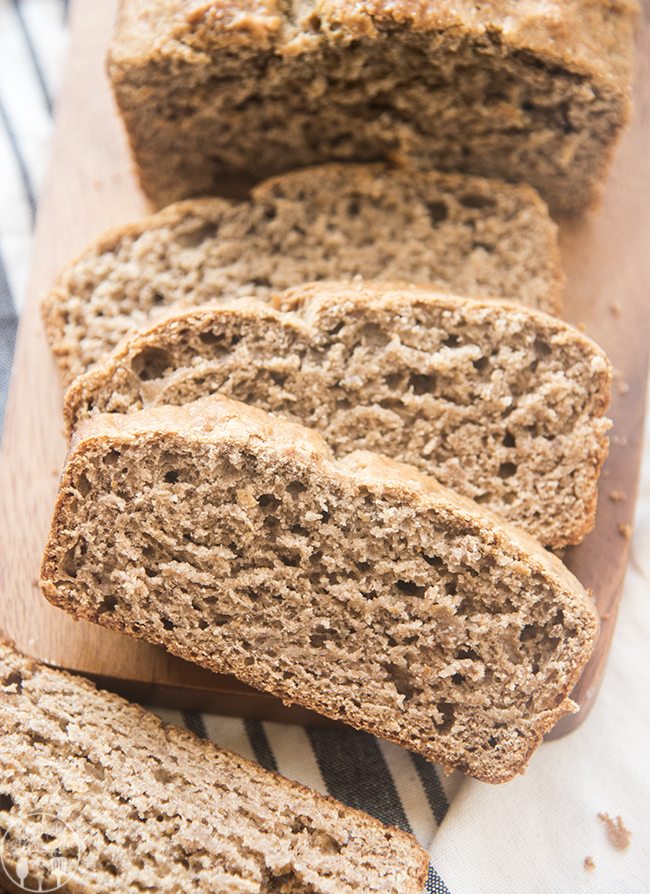 Healthier Banana Bread
Ingredients
½ cup melted coconut oil
½ cup Splenda Brown Sugar Blend
2 large eggs
2 large bananas, mashed
1 tsp vanilla
¼ cup low fat vanilla Greek yogurt
2 cups flour
½ tsp salt
1 tsp baking soda
1 tsp cinnamon
½ cup chocolate chips, optional
Instructions
Heat the oven to 350 degrees. Grease a 9x5 pan and set aside.
Beat your coconut oil and sugar together in a large bowl.
Add in your eggs one at a time till blended.
Mix in your bananas, vanilla and Greek yogurt.
Mixing slowly, add in your flour, baking powder, baking soda, salt and cinnamon until just combined.
Fold in your chocolate chips if desired.
Bake for about 50 minutes until a toothpick comes out clean. (Top with tented aluminum foil if needed after about 35 minutes to prevent the top from burning)
Cool on a cooling rack for about 5 minutes, before careful removing bread from pan to cool completely!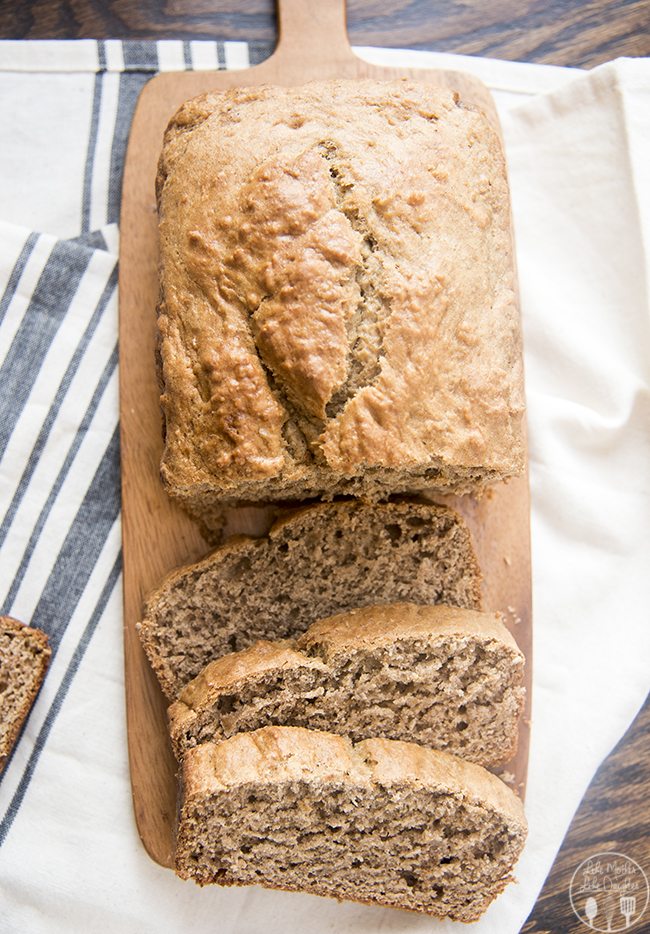 For more great recipes using SPLENDA® No Calorie Sweetener, follow them on pinterest, facebook, twitter and instagram.
For more tasty desserts made using Splenda, try these:
Healthier Pumpkin Chocolate Chip Bread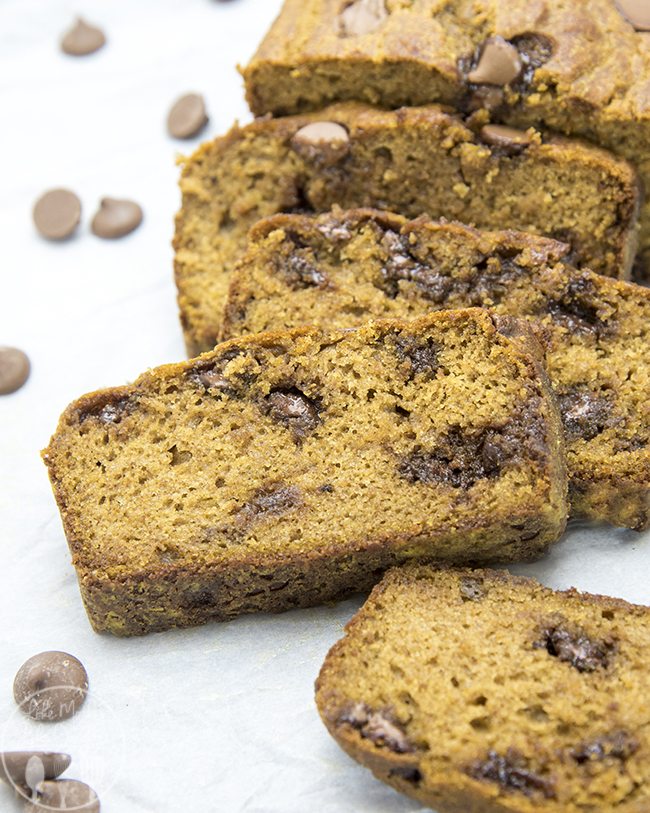 Berry Salsa and Cinnamon Chips