**I made these delicious and adorable mini mixed berry pies using SPLENDA®Sweeteners as part of a sponsored post for Socialstars #SplendaSweeties #SweetSwaps. All opinions are my own. 
Oh my goodness. These mini berry pies are so good and they are so simple to make too! They're the perfect treat for a summer barbecue, fourth of july party, or whatever.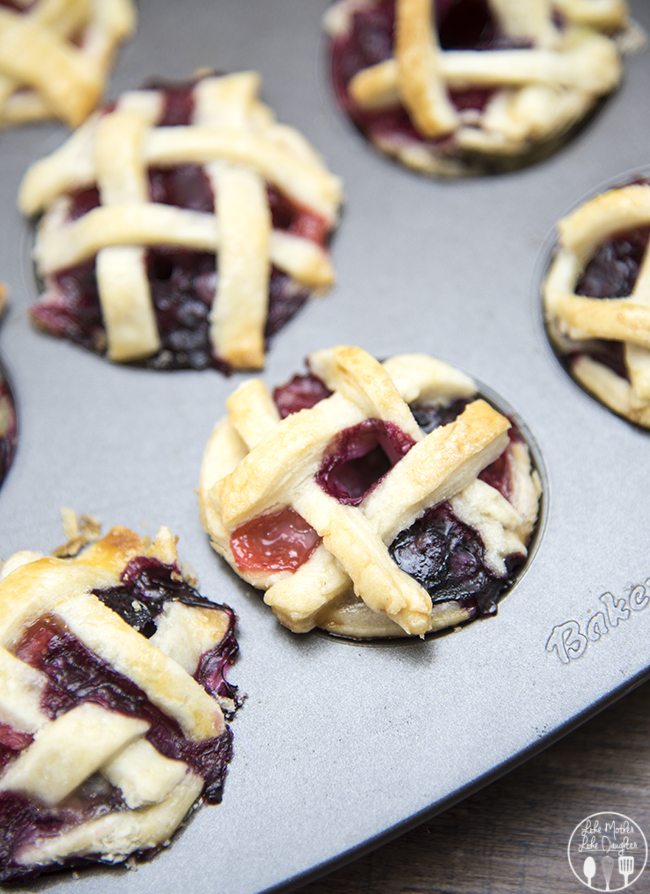 These mini pies are easy to make and they are only a few ingredients too. All you need is 2 pre prepared pie crusts (1 box), 1 1/2 cups of berries, 1/4 cup SPLENDA® Sugar Blend, 1 tsp lemon juice and 1 TBS corn starch.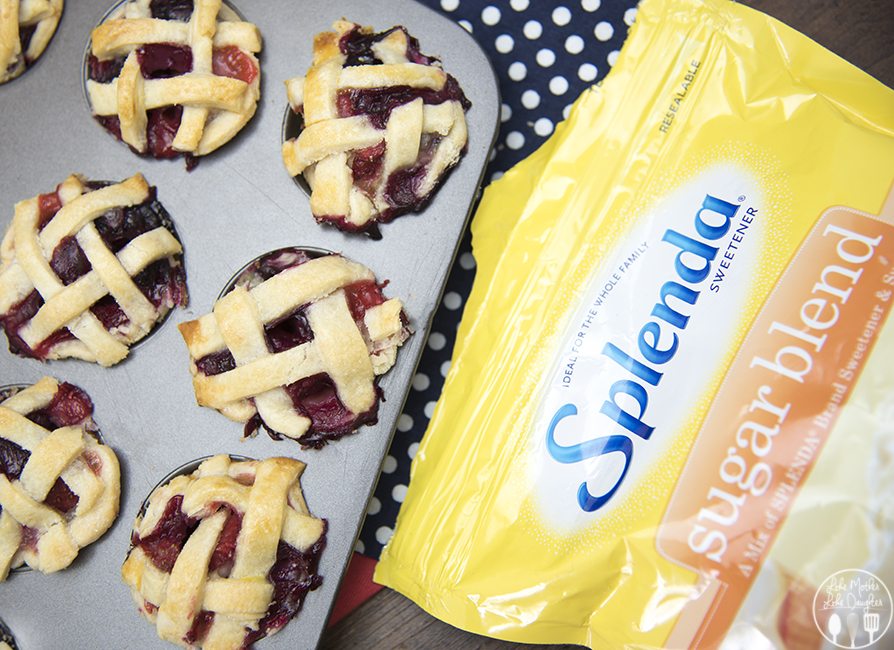 These pies are little portable treats of berry goodness, you can just pop them in your mouth or top them with a little homemade whipped cream to make them even more sweet! (Use 2 cups fat free whipped cream, whipped with 2 TBS SPLENDA®  Sugar Blend)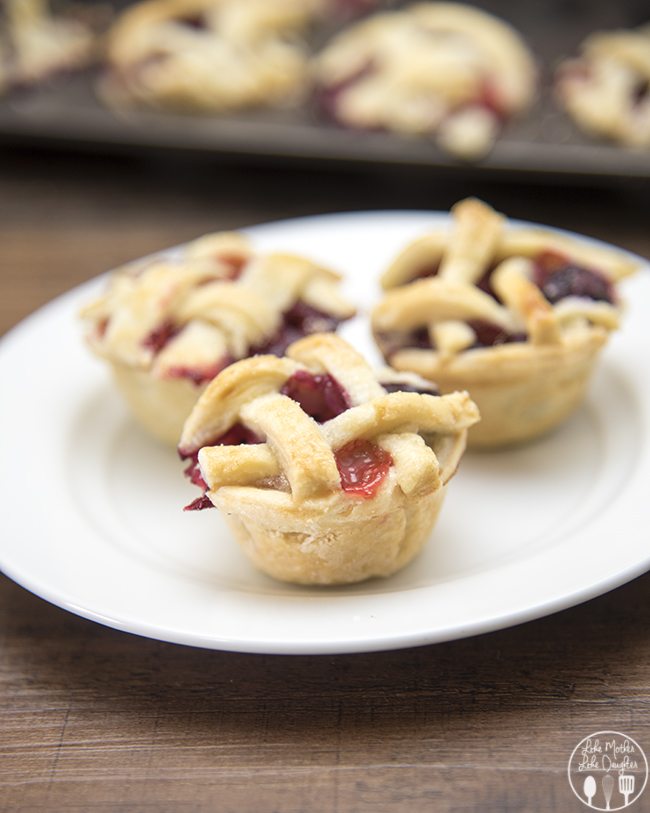 Mini Mixed Berry Pies
Ingredients
1 box with 2 pie crusts
1½ cups mixed berries (blueberries, raspberries and chopped strawberries)
¼ cup + 1 TBS SPLENDA® Sugar Blend
1 tsp lemon juice
1 TBS cornstarch
1 egg
1 TBS of water
Instructions
Allow your pie crusts to thaw for about 15 minutes, or zap them in the microwave for 20 seconds at 30% power.
Preheat your oven to 350 degrees.
Sprinkle your counter top with a little flour. Roll one of your pie crusts out.
Cut 2 inch circles into your pie crusts with a cookie cutter, cup or whatever circlular object you have.
Place each circle into the opening of a greased mini muffin pan. Press pie crust down into pan. (You should have about 20 pies - one row empty)
In a medium sized bowl combine, mixed berries, ¼ cup SPLENDA® Sugar Blend, lemon juice and cornstarch.
Scoop about 1 TBS of berry mixture into each pie top. Cut thin ½ centimeter strips with remaining pie crust, and then cut those into about 1½ inch pieces and form a mini lattice crust with 4 pieces over the top of each pie. Press the edges of the lattice pieces into the pie crust base.
In a small bowl combine egg and water to make an egg wash. Spread over the top of each pie with a silicone brush.
Sprinkle the tops with remaining tablespoon of SPLENDA® Sugar Blend
Bake for about 25 minutes until crust is golden brown.
Allow to cool for a few minutes before carefully removing each pie from pan and onto a cooling rack to cool completely before serving.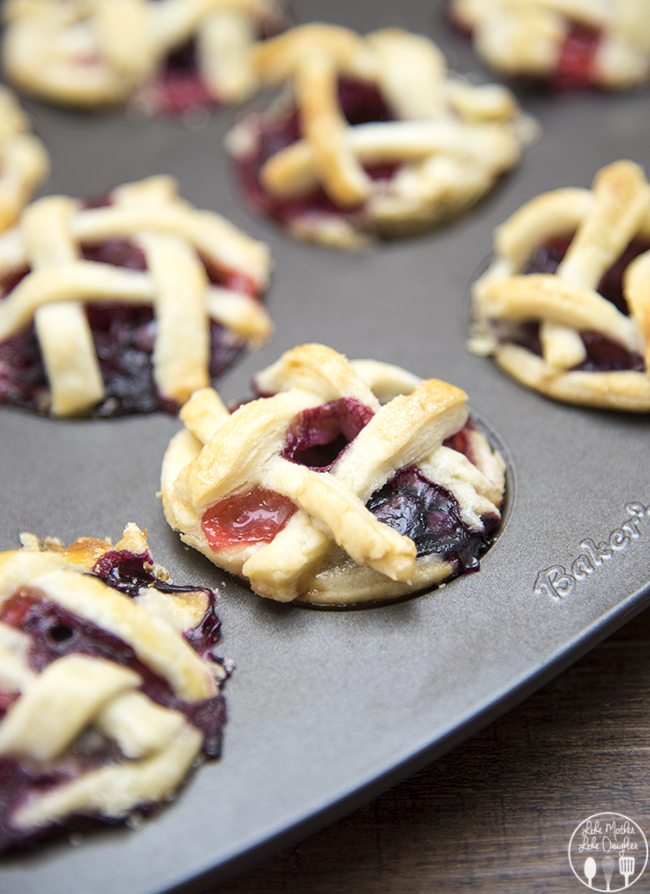 SPLENDA® Sugar Blend is the perfect way to get that great sugar taste with half the calories. SPLENDA® Sweeteners are versatile and can be used in recipes like this summer dessert, in your baking, cooking and beverage mixing. For other great recipes swapping out SPLENDA® Sweeteners for sugar visit the Splenda Sweet Swaps website. Or be sure to visit Splenda on Facebook, Twitter, Pinterest and Instagram.