Pumpkin Cinnamon Rolls are the best fall breakfast, perfectly moist, with the perfect pumpkin flavor, stuffed full of cinnamon sugar and topped with a cream cheese frosting!
Pumpkin is one of the best flavors of the fall season. You've got your pumpkin pie, pumpkin chocolate chip muffins, pumpkin cookies and more. This time, I decided to make another amazing pumpkin dish – pumpkin cinnamon rolls.
Pin these pumpkin cinnamon rolls for later!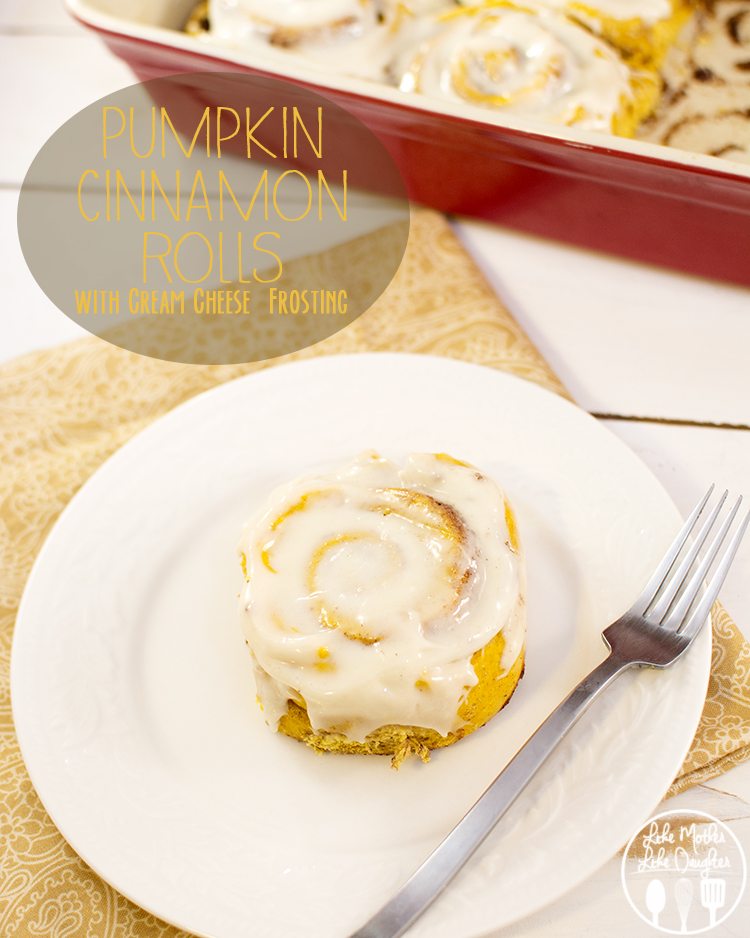 These pumpkin cinnamon rolls have the perfect combination of fall flavors – pumpkin, cinnamon, nutmeg, all topped with a delicious cream cheese frosting.
These rolls would make make the perfect Thanksgiving breakfast – or any day breakfast, or they're sweet enough for a delicious fall dessert too. They only take about 15 minutes of actual work – and even less if you have a KitchenAid or Bosch to do the mixing for you, cause then you can just watch, about 45 minutes for the dough to rise, and then about 15 minutes of baking. Then you do have to wait just a couple minutes for them to cool slightly before topping them with that delectable cream cheese frosting I was talking about.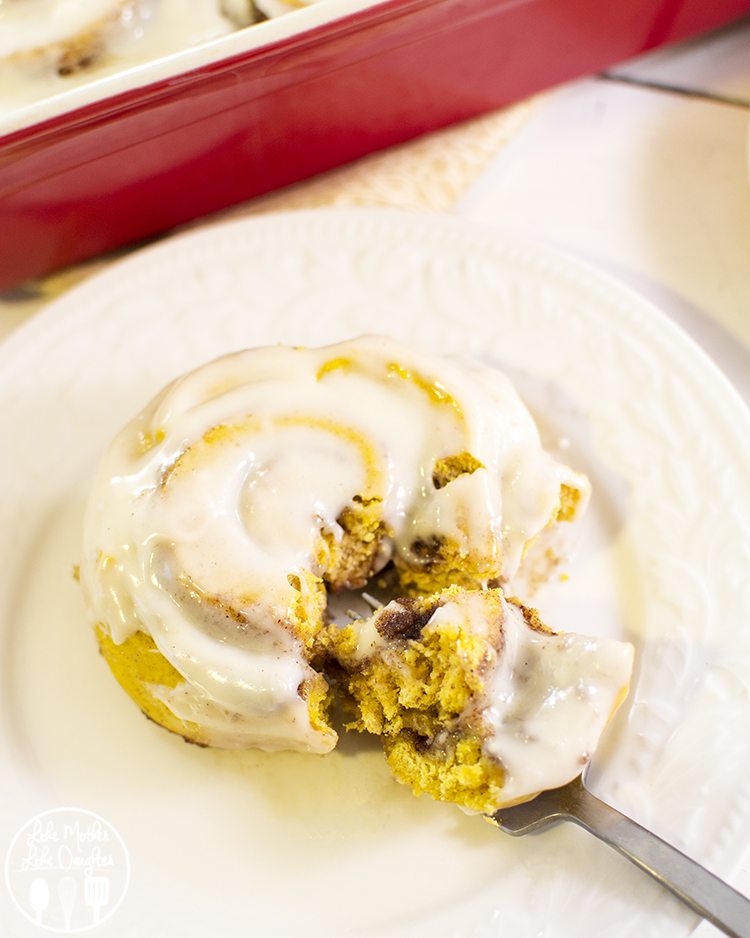 Pumpkin Cinnamon Rolls with Cream Cheese Frosting
Ingredients
For the Rolls:
¾ cup milk, warmed
1 TBS yeast
⅔ cup pumpkin
¼ cup butter, softened
⅓ cup brown sugar
1 tsp salt
2 egg
4 cups flour
¼ tsp nutmeg
1 tsp cinnamon
For the Filling:
⅓ cup butter, melted
1 cup brown sugar
2 TBS cinnamon
½ tsp ground nutmeg
½ tsp ground cloves
¼ tsp ground allspice
For the Frosting:
4 oz cream cheese
1 and ½ cups powdered sugar
1 tsp vanilla
1 and ½ TBS milk
Instructions
Dissolve your yeast in your warmed milk in a large bowl for about 3 minutes.
Add in your pumpkin, butter, brown sugar, salt, eggs, flour, nutmeg and cinnamon into your milk. Mix everything together.
When the dough starts to pull from the edges, knead for 5 minutes until a large ball is formed.
Remove your dough ball from the bowl and spray the bowl with nonstick spray. Put your dough back into the bowl and cover your bowl with a towel. Leave it to rise in a warm place for about 45 minutes until it doubles in size.
Lightly flour your counter top and roll your dough into a rectangle, about ¼ inch thick and about 16x22.
Preheat your oven to 400 degrees.
Coat your dough with your melted butter, covering completely.
Combine your brown sugar, cinnamon, nutmeg, cloves and allspice.
Sprinkle brown sugar mixture over the surface of your dough covering completely.
Roll your dough from the top edge to the bottom edge (so the roll is 22 inches).
Carefully cut your roll into 1 inch slices and place them in a lightly greased baking pan.
Bake in preheated oven for 14-15 minutes.
While they are baking combine your ingredients for the frosting. Add a little more powdered sugar or a little more milk if you need to change the consistency of your frosting.
Remove the rolls from the oven when their done and allow them to cool for a few minutes before applying the frosting generously.
Enjoy these delicious pumpkin cinnamon rolls for a fall breakfast or dessert!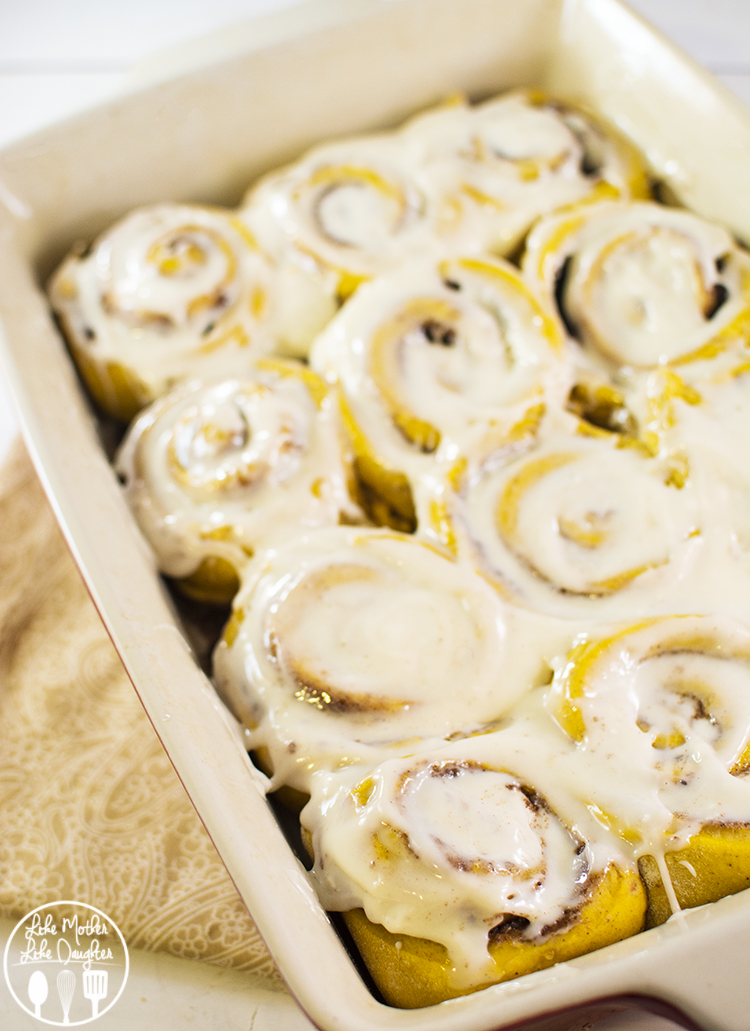 If you like these pumpkin cinnamon rolls, I think you'll like these too: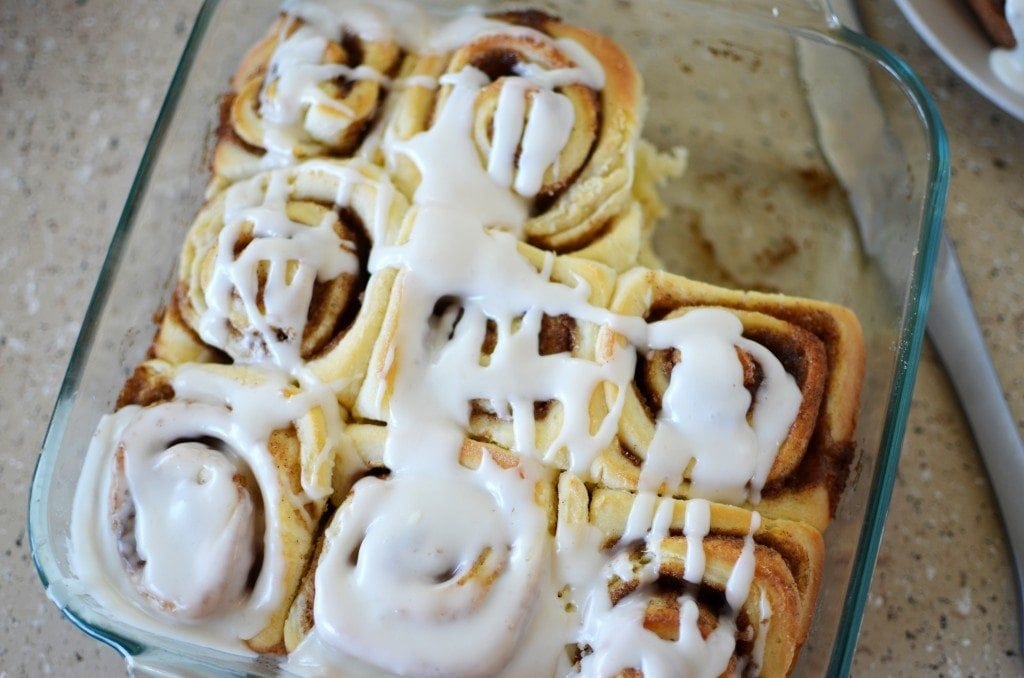 Pumpkin Muffins with Cinnamon Streusel Crumb Topping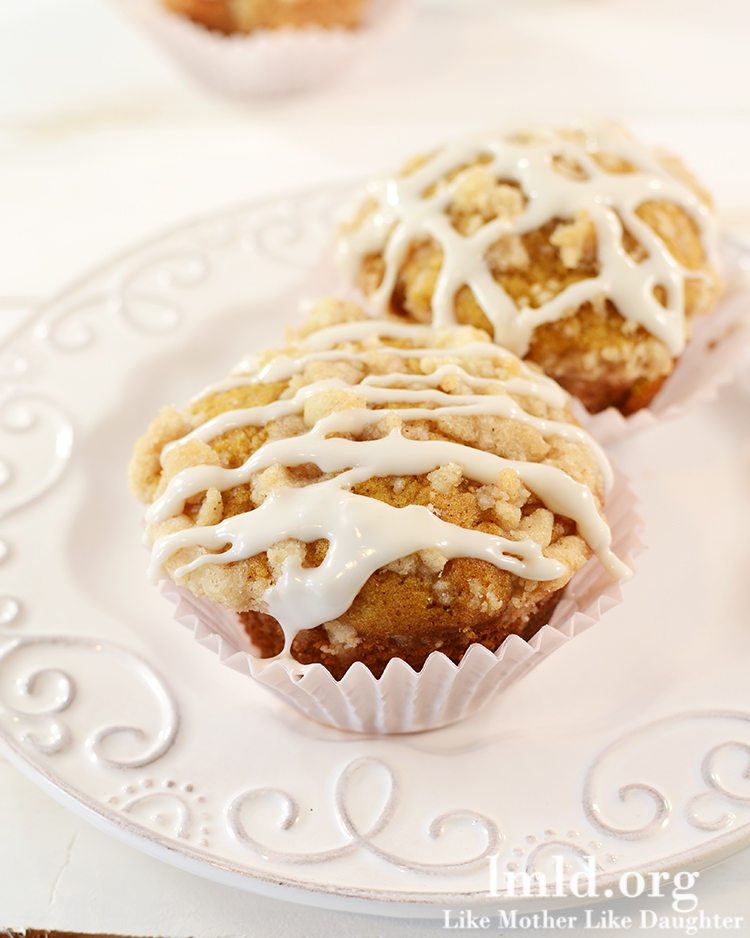 No Churn Pumpkin Pie Ice Cream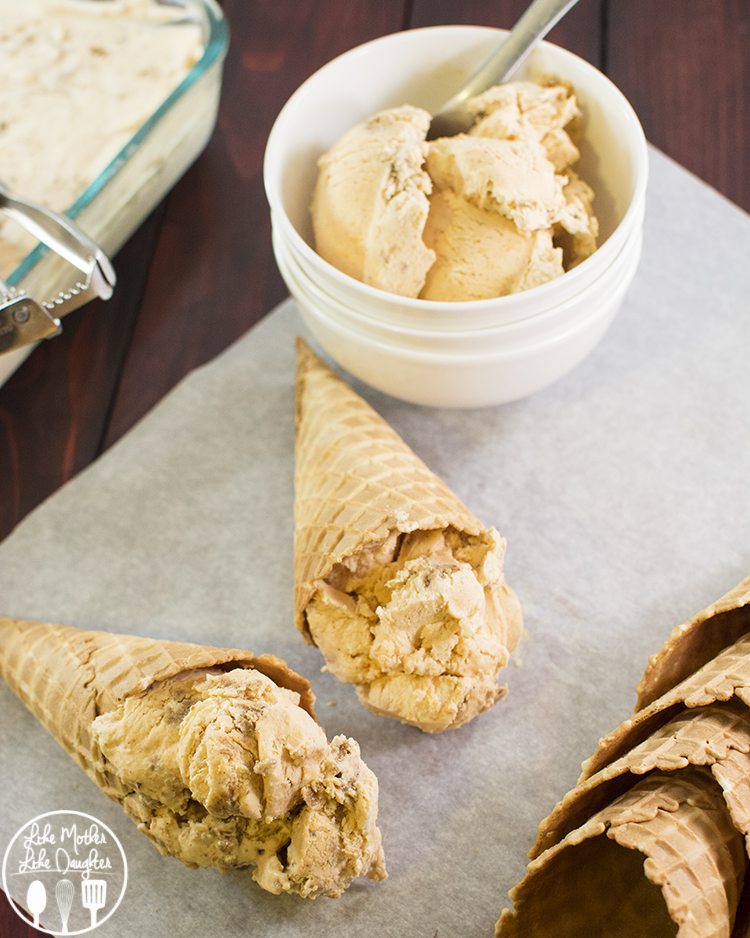 <