I love Italian food.  I love pizza. I love pasta. I love gelato.
But one problem with some Italian meals is that they take a long time to make. With pizza you have to wait for the dough to rise. With any baked pastas you usually have to boil the noodles, cook the sauce and then bake it in the oven for at least an hour.
Luckily for me, and you, I found this skillet lasagna recipe. You still have to boil the noodles, but you can do that while you're preparing the sauce. And there's no baking involved.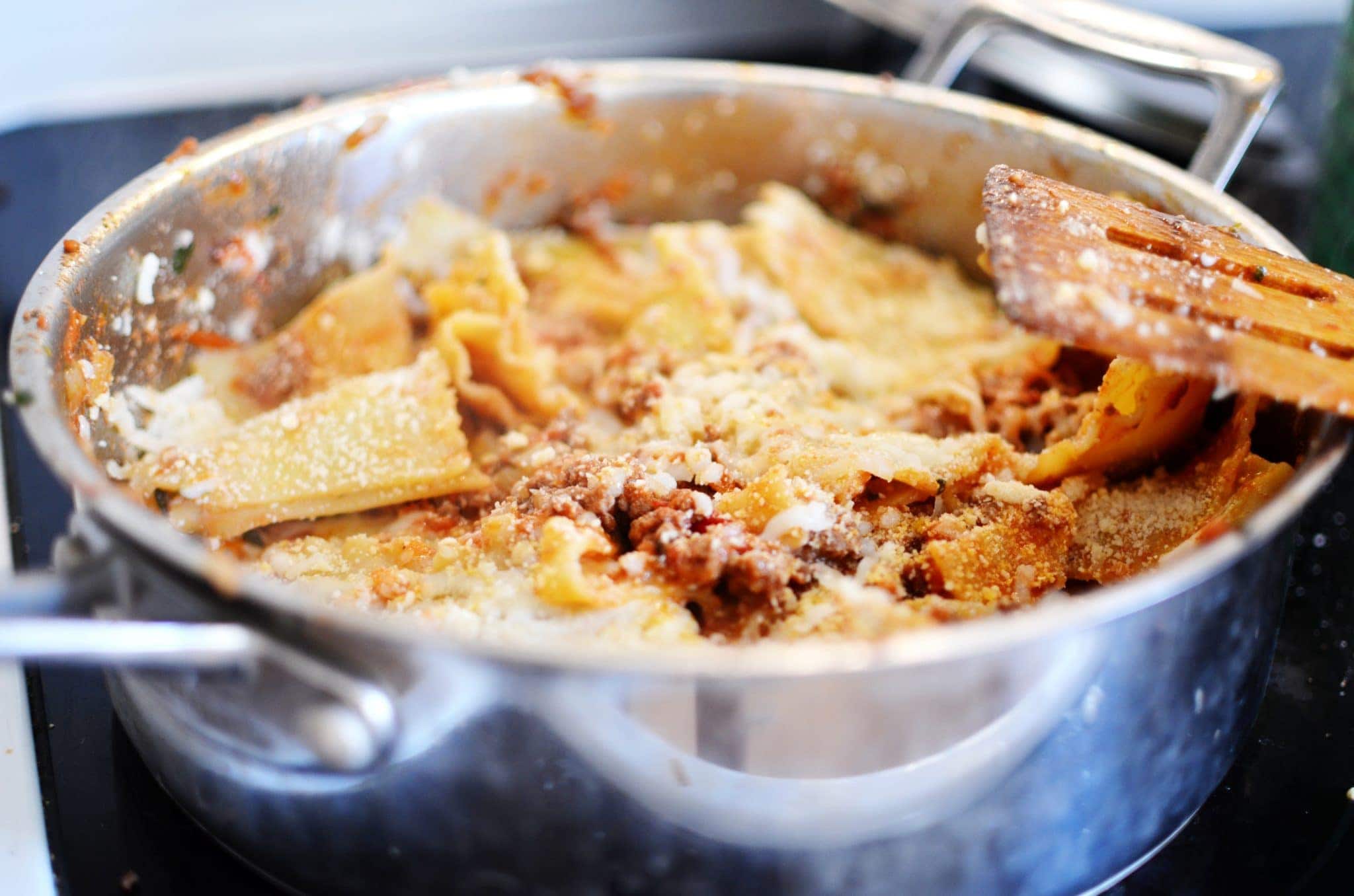 Skillet Lasagna
Ingredients
1 yellow onion, chopped
1 TBS garlic, minced
2 cups tomatoes, chopped
1 cup marinara sauce
.75 lbs ground beef (optional)
½ TBS basil
½ TBS oregano
1 tsp garlic salt
8oz lasagna, about 10 lasagna noodles
½ cup ricotta cheese (optional)
1 cup mozzarella cheese
3 TBS parmesan cheese
Instructions
Bring a large pot of water to boil. Once water is boiling add lasagna noodles and boil for 8 to 10 minutes, according to package.
Meanwhile, put ground beef, garlic and onion in a large pan on the stove over medium high heat.
Cook a few minutes, stirring regularly, until ground beef is cooked and onions are soft.
Add in tomatoes, tomato sauce, basil, oregano and salt. Cook until noodles are done.
Remove noodles from water and rinse well.
Break noodles into thirds and add them to your pan. Stir them into mixture.
Add cheese over the noodles, stir slightly. Cook for about 4 minutes until cheese is melted.
Enjoy.