I shared this amazing stuffed pepper casserole a while back over at SomewhatSimple.com. I love stuffed peppers and making it in this casserole dish makes it so much easier to make than regular stuffed peppers, but just as delicious to eat! This casserole has the same great flavors without the work.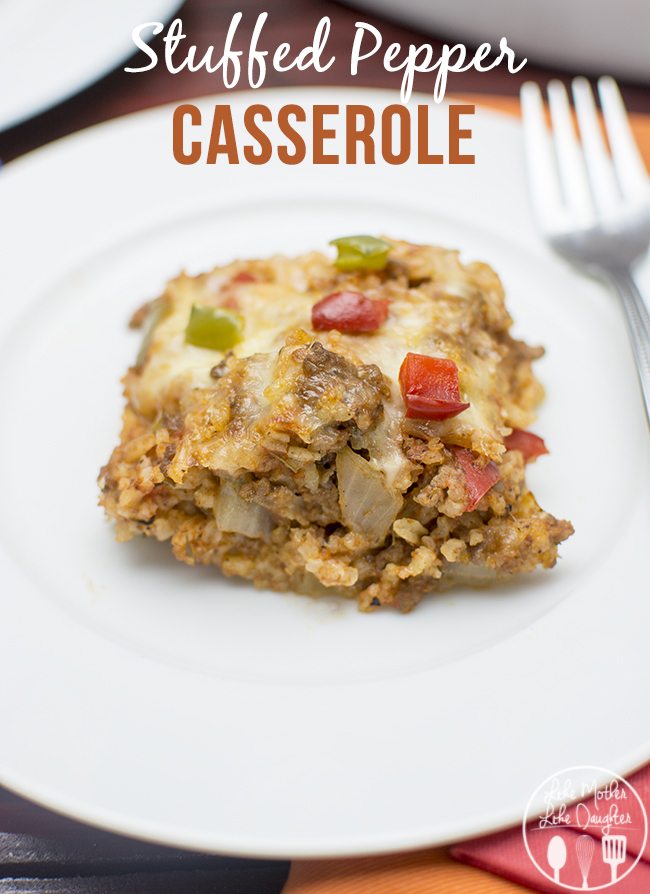 I was inspired for this dish from Yummy Healthy Easy and knew it was something I needed to recreate. But to change my dish a little, I seasoned it with Italian seasonings, instead of Mexican style spices, a la my Italian stuffed pepper recipe.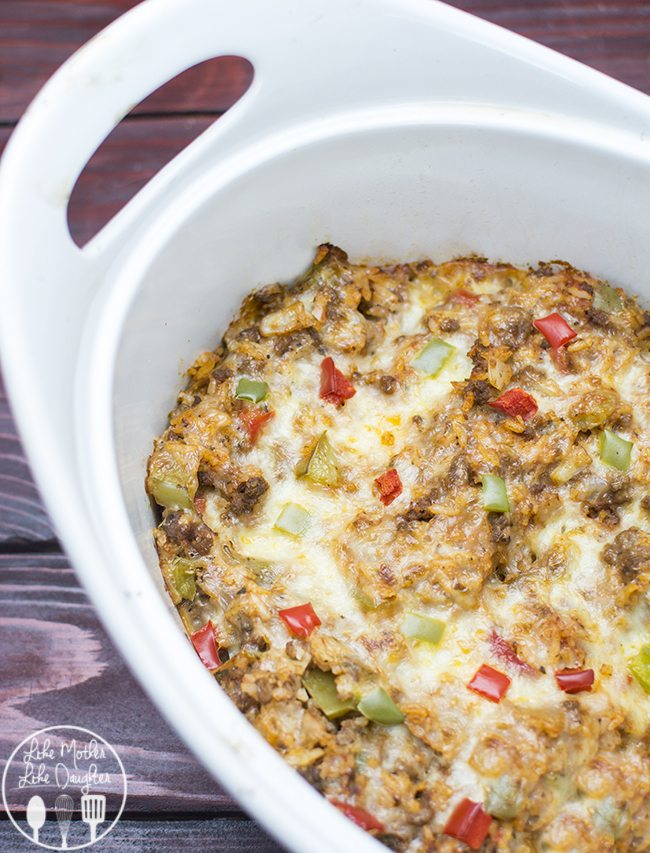 Stuffed Pepper Casserole
Ingredients
1 TBS olive oil
2 cups diced bell pepper
1 cup diced yellow onion
½ TBS minced garlic
1 lb ground beef (or ground turkey)
1½ TBS Italian seasoning
1 tsp salt
1 15 oz can tomato sauce
3 cups cooked rice
¾ cup mozzarella cheese, divided
Instructions
Preheat your oven to 350 degrees.
In a large saute pan, add your olive oil, diced pepper, diced onion and minced garlic over medium high heat and cook for about 5 minutes until the veggies just start to get soft, stirring often.
Add in your ground meat and cook until the meat is cooked through. Drain grease out of your pan.
Add in your Italian seasoning, salt, tomato sauce, rice and ¼ cup mozzarella cheese stir together.
Pour everything into a large baking dish and top with additional ½ cup of mozzarella cheese.
Cover with foil and bake in oven for about 25 minutes. Remove foil and bake for an additional 5 minutes or so until cheese turns golden.