I don't have any good stories to share that relate to chocolate zucchini bread. So we'll just get on to this delicious recipe. Yum!
I got this yummy recipe from Nate's aunt from her mom. She makes it as a cake, but I think bread is cuter. The only thing I added extra to the recipe is the vanilla and more chocolate chips.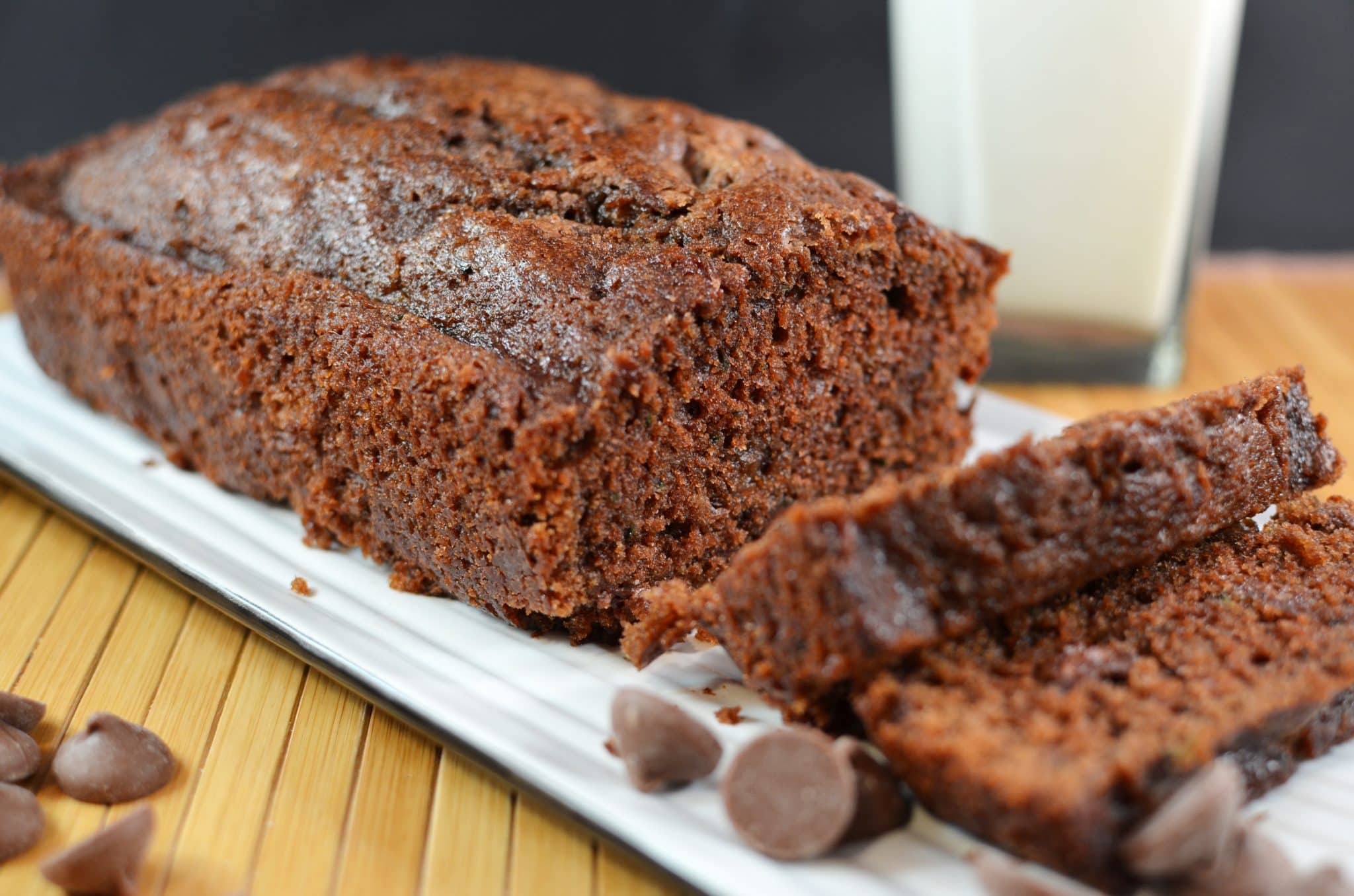 1 3/4 cups sugar
1 cup oil
1/2 cup butter milk**
1/2 cup (1 stick) butter, softened
2 eggs
2 1/2 cups flour
2 cups shredded zucchini
1/2 tsp salt
t tsp baking soda
1 tsp cinnamon
5 TBS cocoa powder
1 tsp vanilla
2 cups milk chocolate chips
**Make your own by adding 1/2 TBS vinegar to the 1/2 cup of milk. And allowing to sit for 10 minutes.
1. Preheat oven to 350 degrees.
2. Pour all ingredients into a large bowl and mix well.
3. Prepare 2 bread loaf pans by lining them with parchment paper and spraying the paper with nonstick spray.
4. Pour batter equally into the 2 loaf pans.
5. Bake in oven for 50 to 60 minutes.
6. Allow to cool in pan for a bit before removing.
Enjoy.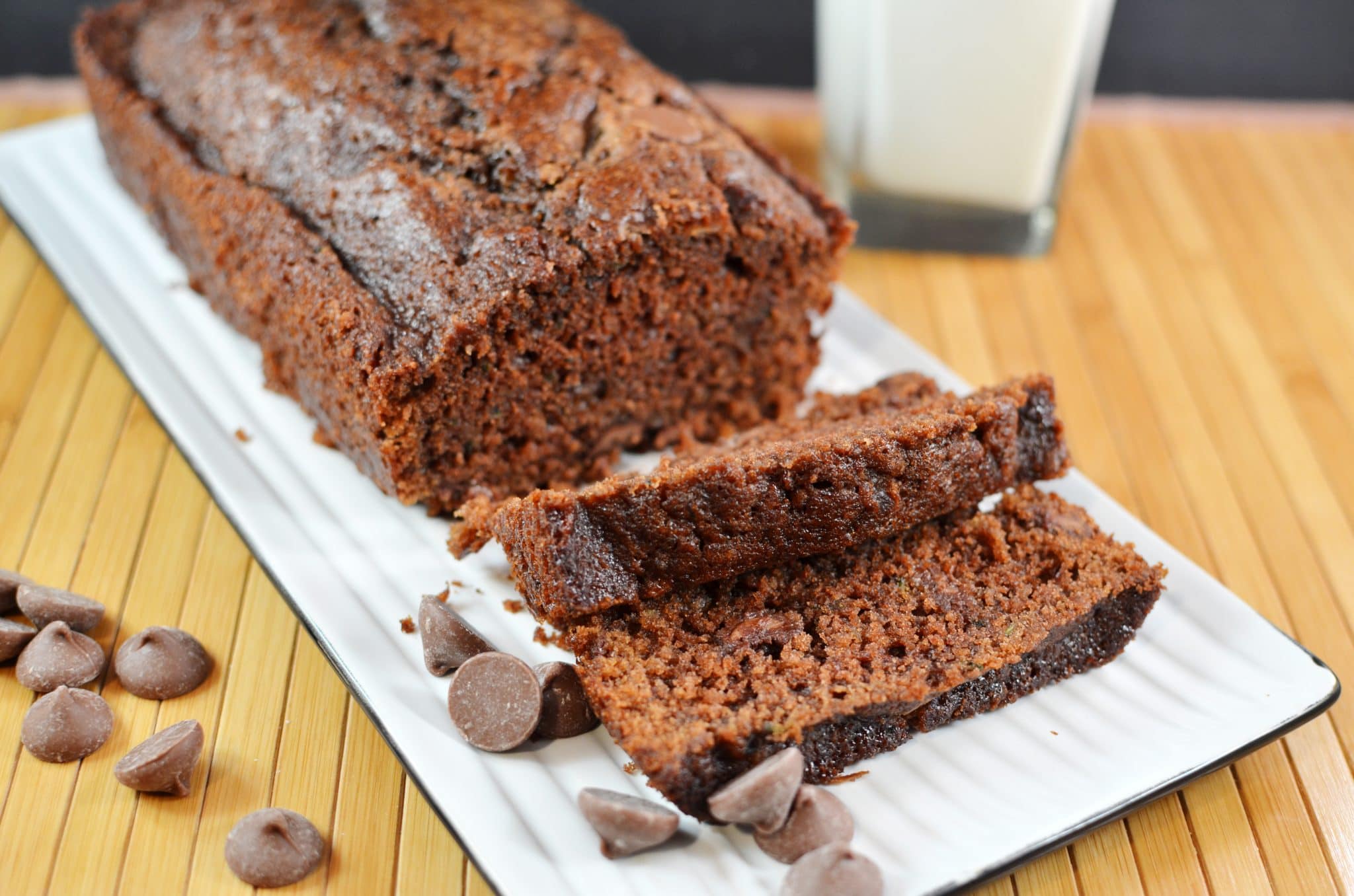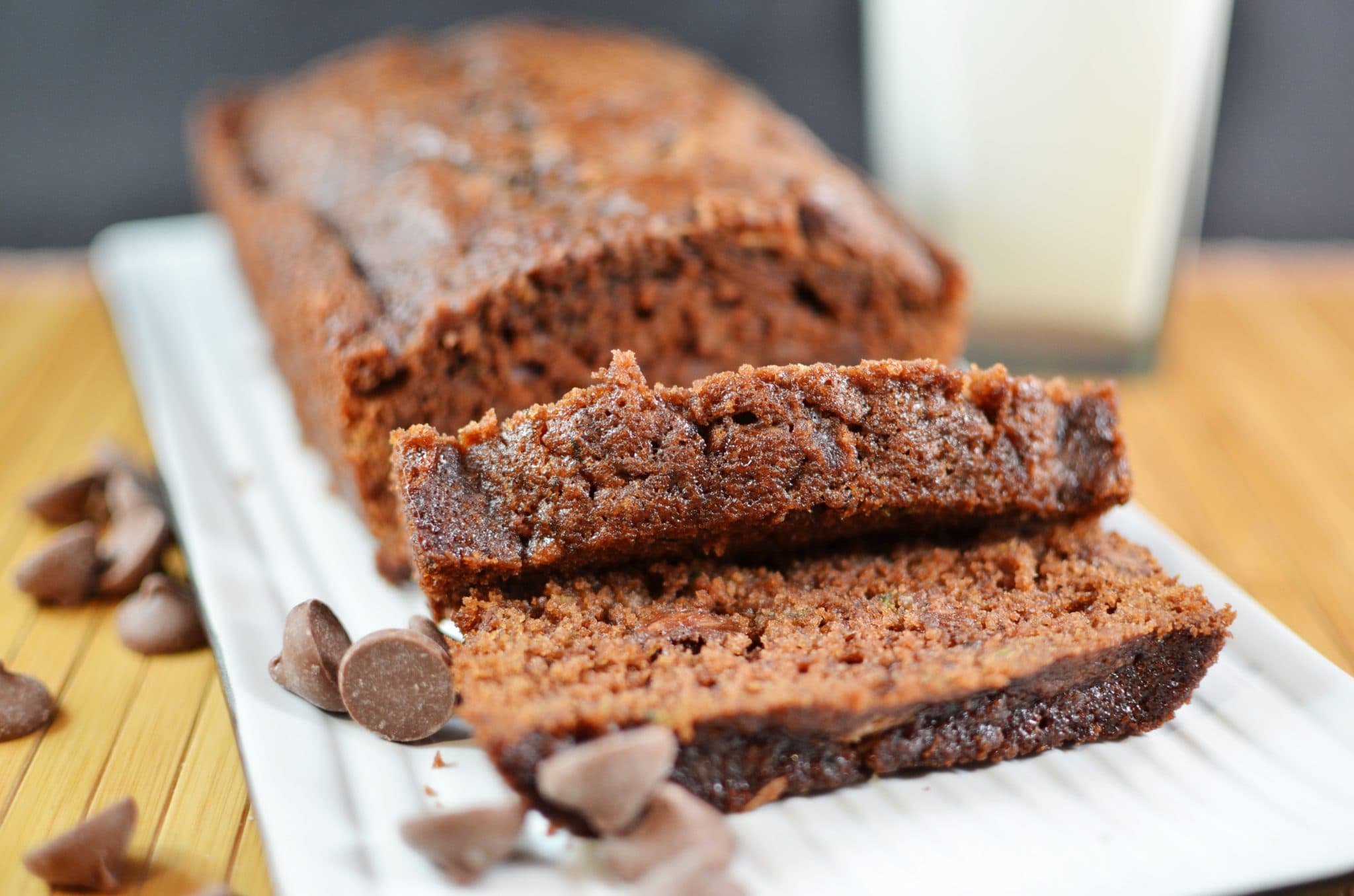 Don't forget to enter our giveaway for a darling apron, over here.