One of my favorite dishes that I've ever made for the blog was these mexican stuffed shells and you readers love them too, as they ended up being our most popular post last year! Well, I love stuffed shells in general, so I wanted to see if I could make more varieties of them, and out came these philly cheese steak stuffed shells.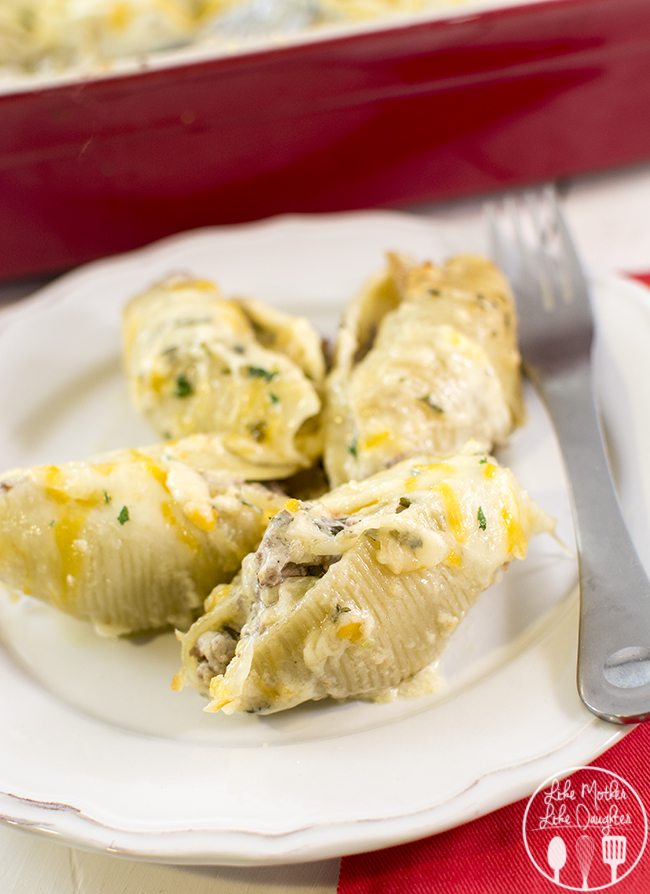 These stuffed shells have ground beef instead of thin sliced beef that you'd find in a typical philly cheese steak to make it easier to cook up and easier to stuff the shells with. Then you also have all the great flavors of philly cheese steaks, like mushrooms, onions and bell peppers, and lots of cheese. And I added alfredo sauce to these to make these nice and creamy, like my philly cheese steak pizza recipe.
I used my amazing homemade alfredo sauce as the sauce in this recipe, and I totally recommend you do too, but I think these shells will still be so flavorful, creamy and amazing with a store bought alfredo sauce too.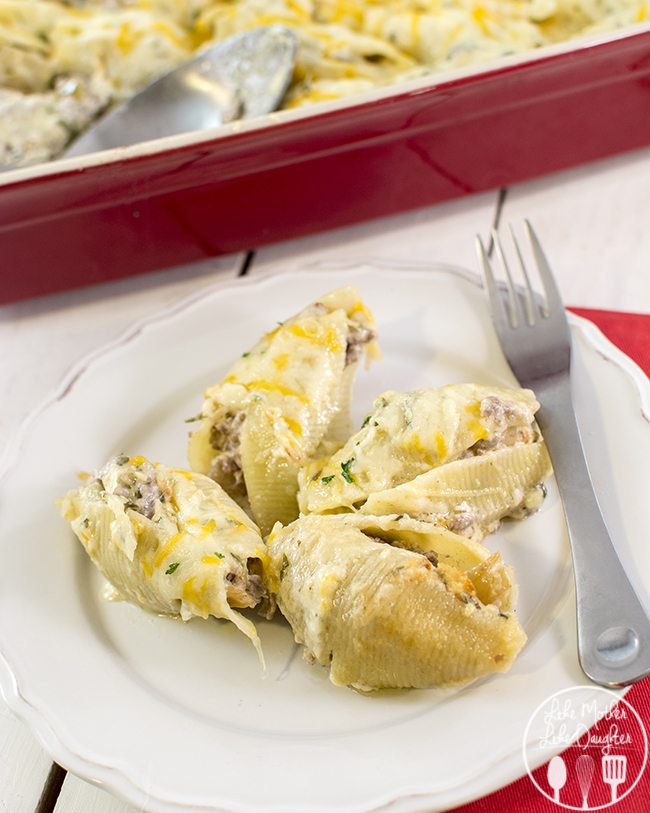 Kitchen items needed for this recipe:
9×13 Pyrex Baking Pan
Sur La Table 12 qt Pot
Aluminum foil
Philly Cheese Steak Stuffed Shells
Ingredients
1 pound ground beef
⅓ cup diced yellow onion
⅓ cup diced green bell pepper
⅓ cup diced mushrooms
4 oz cream cheese
12oz jumbo pasta shells
2 cups alfredo sauce
1½ cups shredded mozzarella cheese
Instructions
Preheat your oven to 350 degrees.
Bring a large pot of water to boil.
Boil your pasta shells for about 10 minutes, or until cooked al dente. Rinse shells when they're done cooking.
Meanwhile, in a large saute pan cook up your ground beef, onion, pepper and mushroom until the beef is cooked thoroughly. Drain the excess grease from the pan.
In a large mixing bowl, combine your beef mixture and your cream cheese until its mixed thoroughly.
Pour about ⅓ of your alfredo sauce on the bottom of a 9x13 in pan and spread around.
Fill each of your shells with a heaping tablespoon of your meat mixture and place into your pan.
Repeat until all shells, or the meat mixture is gone.
Pour the remaining alfredo sauce over the top of your shells.
Wrap pan in foil and bake for 30 minutes.
Remove foil and top with cheese.
Return to oven and bake for an additional 15 minutes until the cheese is melted and bubbly.
Enjoy the great taste of philly cheese steak in the stuffed shells!
If you like these philly stuffed shells, you might like these too: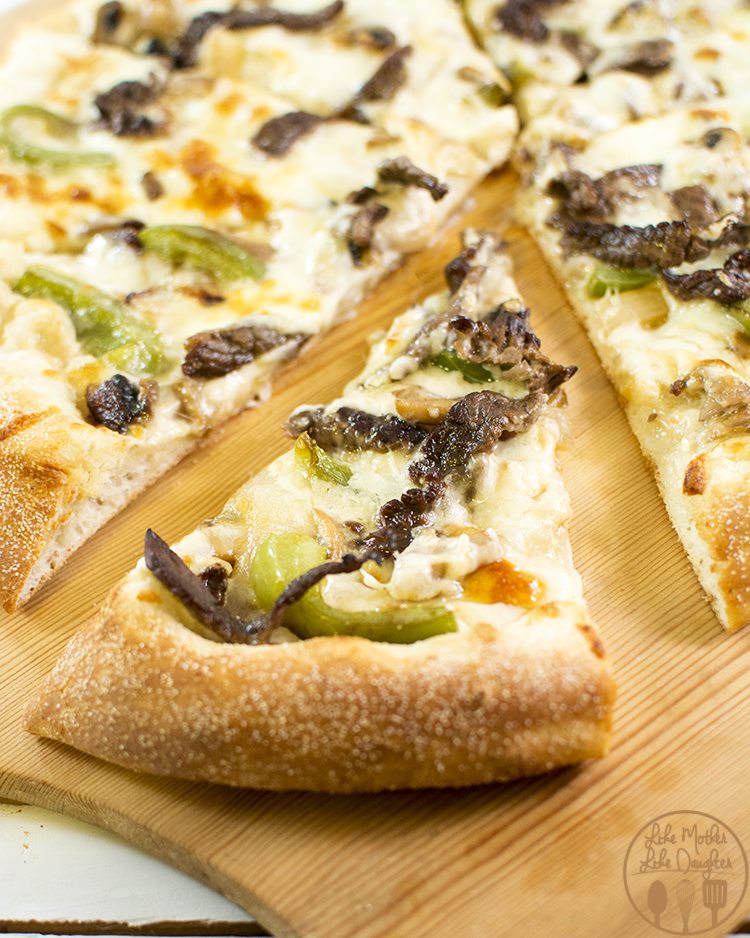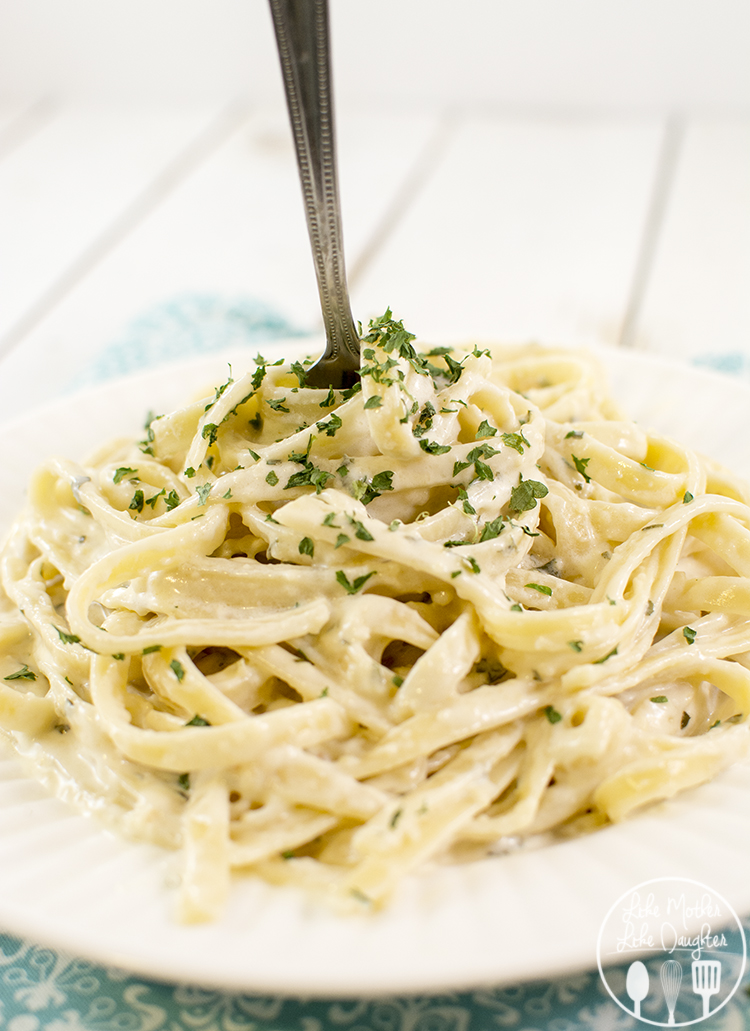 **This post contains affiliate links. These items come at no extra cost to you, but we earn a small percentage off of purchases made through them. Thanks for supporting Like Mother Like Daughter!