Rolo Pretzel Turtles are an easy 3 ingredient treat, for a perfect sweet and salty treat! So easy and great for sharing!
Can you tell that I am a huge fan of easy treats? In fact these pretzel rolo turtles almost couldn't be any easier. I'm serious. Its almost so simple that I feel a little silly sharing it with you. But I'm going to anyway. Wanna know why? Because these pretzel rolo turtle treats are delicious that's why.
Just another great treat with a great sweet and salty flavor that I know you love. I mean, that I love. And I think you'll love too.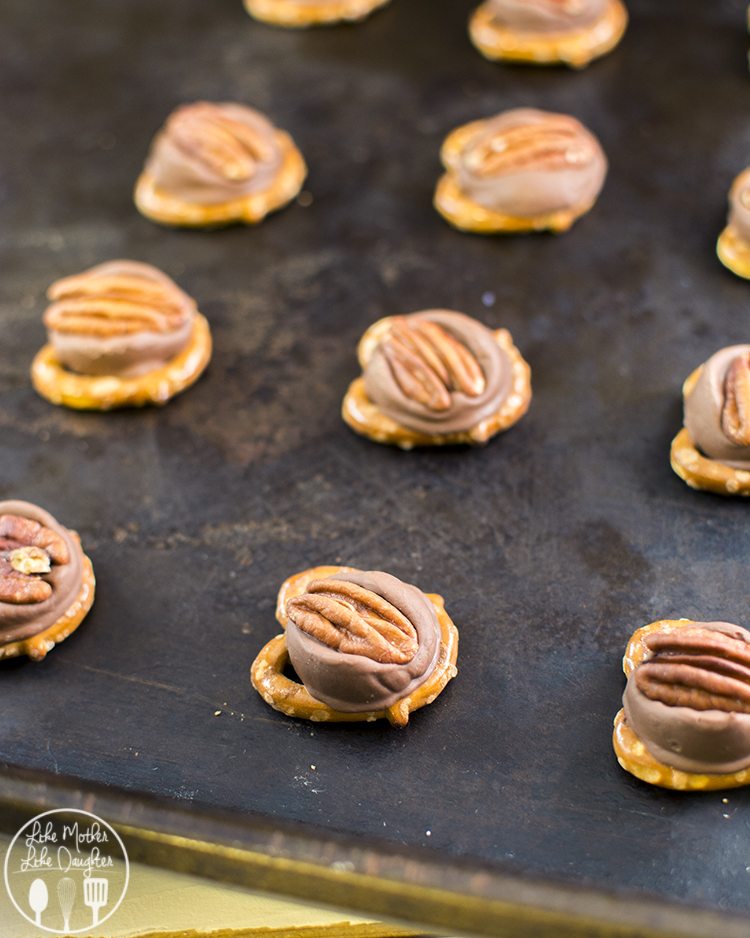 And the pretzel helps to hold these treats all together -and gives them the saltiness that we want, and gives them just a little extra crunch too. To counter balance the chewiness of the rolo of course.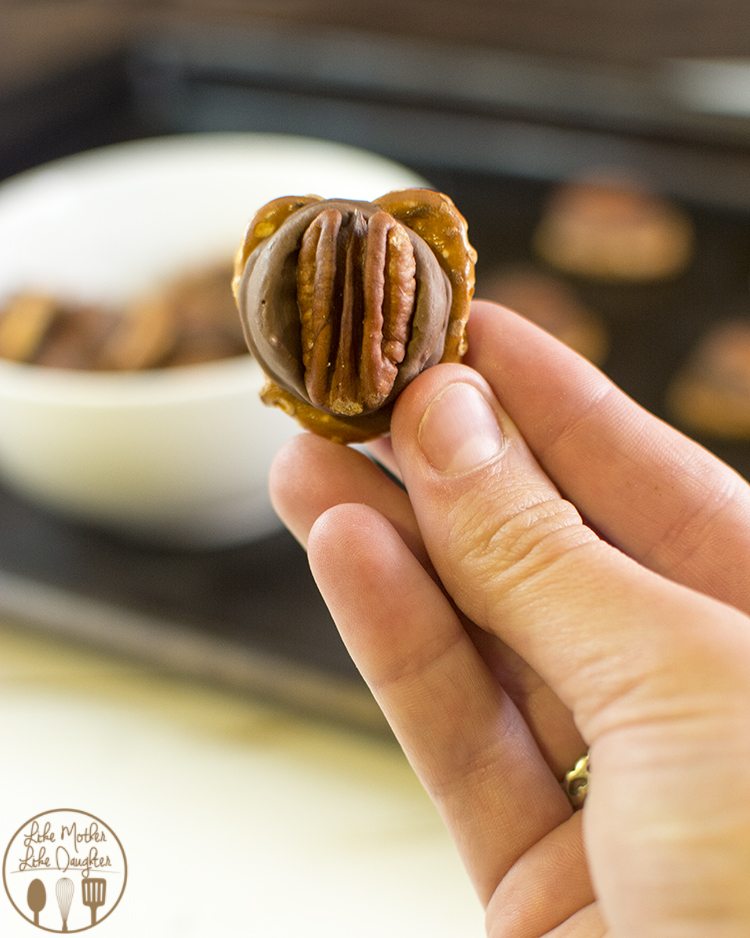 So, to make these treats you need 3 ingredients, rolos, pretzels and pecans. I toasted my pecans to give them a more nutty flavor, but that's optional. Then you line a cookie sheet with pretzels, then put a rolo on top of each pretzel, bake for a couple minutes. Then squish a pecan on top. That's it.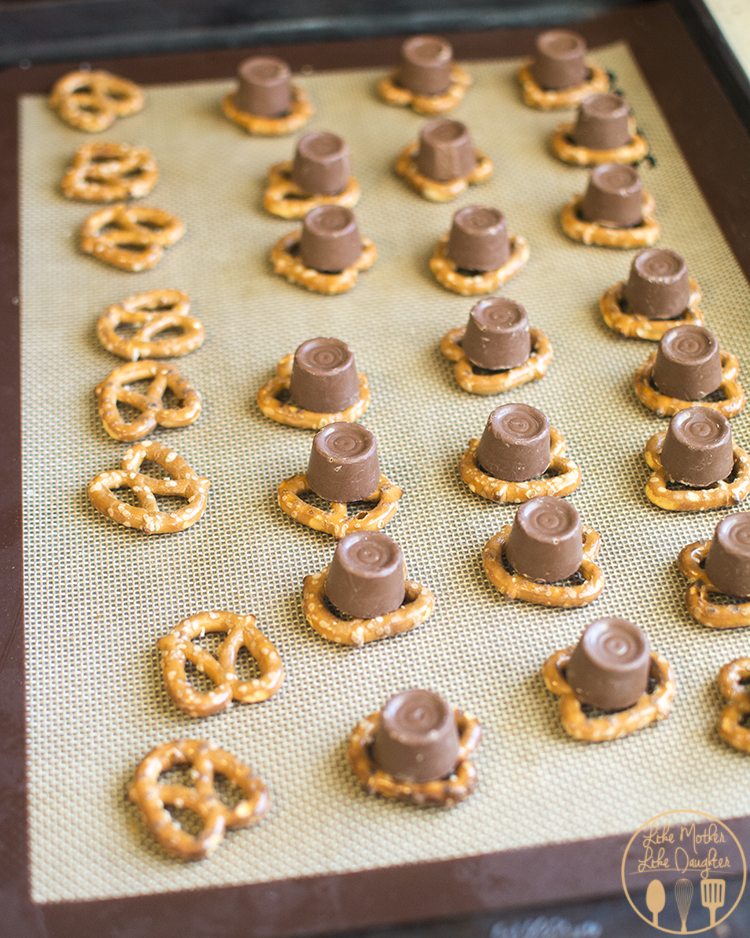 Pretzel Rolo Turtles
Ingredients
30 rolos
30 mini pretzels
30 pecans
Instructions
Preheat your oven to 350 degrees.
Unwrap your rolos and set aside.
Lay your pecans out on a cookie sheet and toast for about 7-8 minutes, until they start to brown. Remove from oven and set aside.
Lay out your pretzels on your cookie sheet and top each one with a rolo.
Put in oven until rolo starts to get soft, 2-3 minutes. Remove from oven.
Press a pecan into the top of each rolo.
Enjoy these delicious easy turtle treats!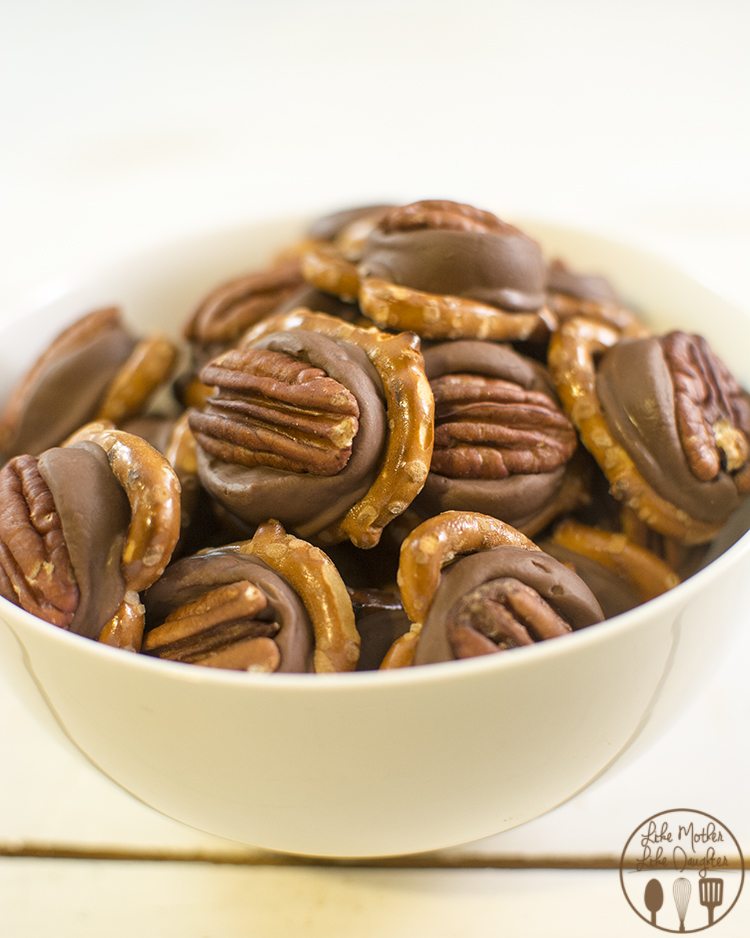 If you like these, you might also like these other turtle treats!